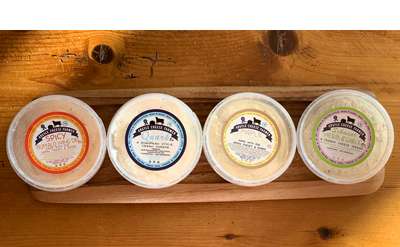 Argyle Cheese Farmer Store & Bakery
Hudson Falls, NY
Argyle Cheese Farmer's Hudson Falls store is much more than a cheese shop! It's a place to see cheese and yogurt being made, to observe the processing plant, and to watch videos about dairy processing and the farm.
King Brothers Dairy
Schuylerville, NY
Visit our full ice cream parlor and farm stand right on our working dairy farm. Experience products made right on the farm including our famous chocolate milk and dozens of homemade premium ice cream flavors.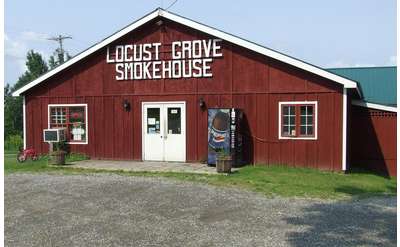 Locust Grove Farm Smokehouse & Country Store
Locust Grove Farm Smokehouse & Country Store in Argyle, NY has been bringing their customers high quality smoked meats for decades. Our smokehouse is inspected daily to ensure you are receiving only the best products.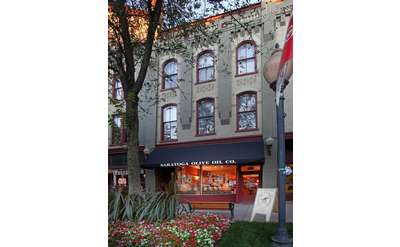 Saratoga Olive Oil Company
Saratoga Springs, NY
Saratoga Olive Oil Company has been listed as one the top five stores in the world for Olive Oil Selection! The retail destination has been deemed as one of the Top 10 Most Elegant Shopping Experiences in the World.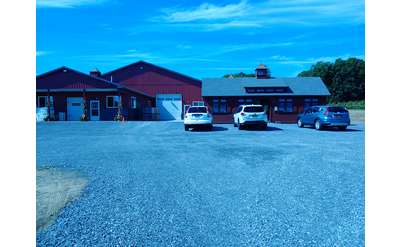 J.L. Knight & Son Family Farm
Burnt Hills, NY
Family-owned since 1907, we invite you to come and visit our new farm stand, where we offer 12 varieties of apples including Honeycrisp, Gala, McIntosh, Macoun, peaches, plums, pears & more. Stop by this Fall to see what we have to offer!