Lyrical Ballad Bookstore
Saratoga Springs, NY
Lyrical Ballad Bookstore in downtown Saratoga Springs is the place to find new, used, and even rare books in the Capital Region of New York. Explore our winding halls to find exactly what you are looking for; you will be amazed at what you find!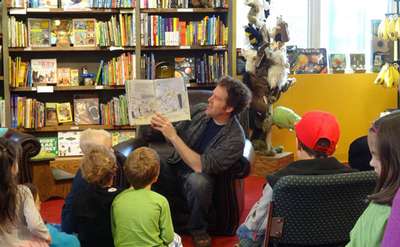 Northshire Bookstore
Saratoga Springs, NY
We are a family-owned, independent, general interest bookstore. We have expert booksellers to help you find just the right book. Visit us downtown right on Broadway, to find your new favorite book. A whole floor just for kids! Books, Gifts, Fun!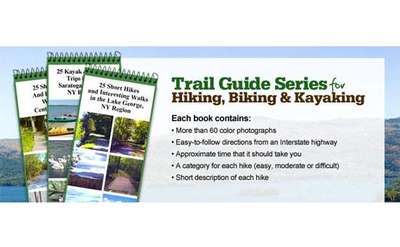 Common Man Books - Hiking, Biking & Kayaking Guides
Explore the great outdoors! Use our easy to follow trail guides for hiking, biking and kayaking in the Lake George and Saratoga Regions. The series is known as the "Common Man" series because the average man or woman can actually do these trails.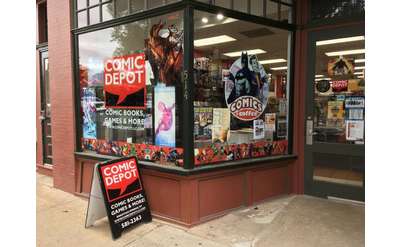 Comic Depot, LLC
Saratoga Springs, NY
The Comic Depot, conveniently located on Broadway in Saratoga Springs, is your one-stop shop for all your comic and gaming needs. They offer an incredible selection of comics, games, action figures, apparel, and supplies in addition to great events.
Revibe
Schuylerville, NY
Revibe is a unique health and wellness center in the Saratoga area that provides essential tools for you to change your life for the better. Browse unique and local products and check out the calendar of events with yoga classes and art classes.