See 5 Nationally Recognized Food Items From the Spa City
Saratoga Springs: known for horse racing, mineral springs, a vibrant art scene and...food? Yes, it's true - in addition to the many bustling restaurants that offer everything from fine dining to classic comfort food, there are five famous food/beverage items that hail from Saratoga Springs.
Death Wish Coffee: The Super Caffeinated Coffee With Its Own Cult Following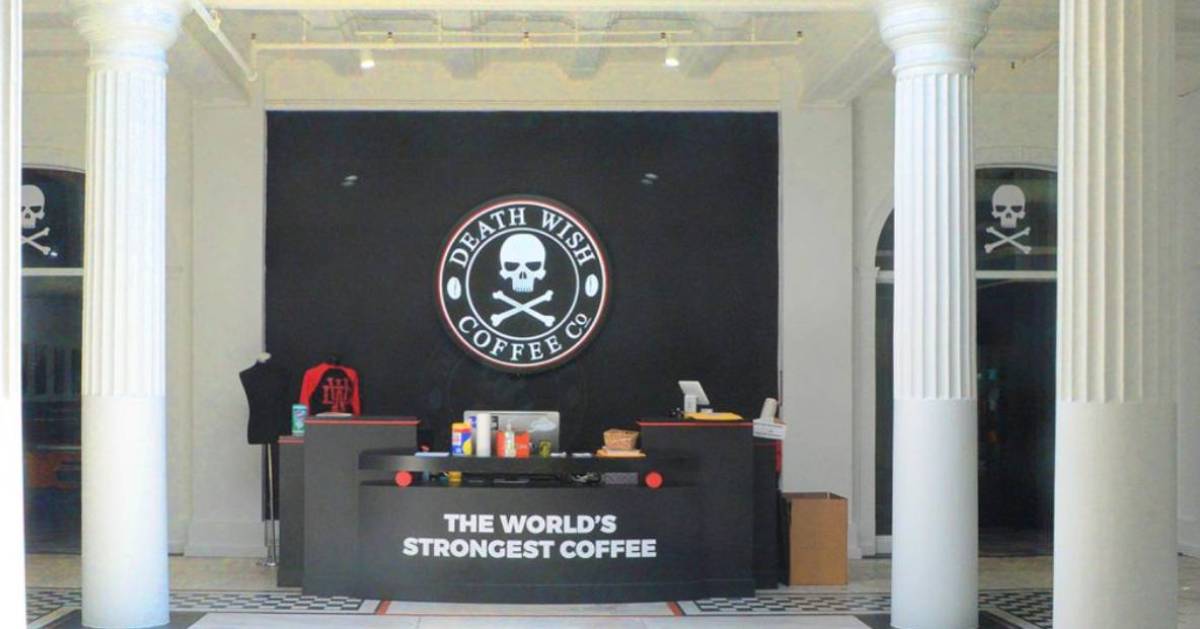 Photo credit: SaratogaPhotographer.com
Death Wish Coffee became an instant success story after winning a free Super Bowl commercial in 2016, but did you know the bold, highly caffeinated coffee hails from Saratoga Springs?
The innovative brand was founded in 2012 at Saratoga Coffee Traders and is now considered to be the world's strongest coffee - double the strength of your average cup of coffee, in fact. The high caffeine content combined with premium flavor allows for that kick you're looking for without sacrificing the taste.
This coffee has been covered in everything from the New York Times to BuzzFeed, and it is sold at thousands of grocery stores nationwide and online through their website.
Saratoga Peanut Butter: Creative Flavor Profiles Packed With Solid Nutrition
Photos provided
You've had peanut butter, but you haven't had peanut butter like this. Saratoga Peanut Butter Company has been flying high since its creation in 2005, when the company aimed to make a peanut butter that was both delicious and nutritious.
And they've done just that. As one Facebook reviewer said of the peanut butters: "They are so good. They taste so natural, with a variety of flavors that aren't the least bit fake and don't mask the peanut or almond taste."
They've achieved national fame with their Plain Jane Creamy, Plain Jane Chunky, Major Maple, Chillin Chocolate, and other popular peanut butter products. No sugar is added to any, allowing the natural sweetness of the blends to shine; their various flavors are mixed with ingredients like maple syrup, honey, and chocolate.
Saratoga Peanut Butter has been highlighted in publications like Everyday With Rachael Ray, The Wall Street Journal, and Men's Health, to name a few. You can buy online from their website or at many local grocery stores and farmers markets.
Peppermint Pig: A Holiday Tradition That Dates Back to the Late 19th Century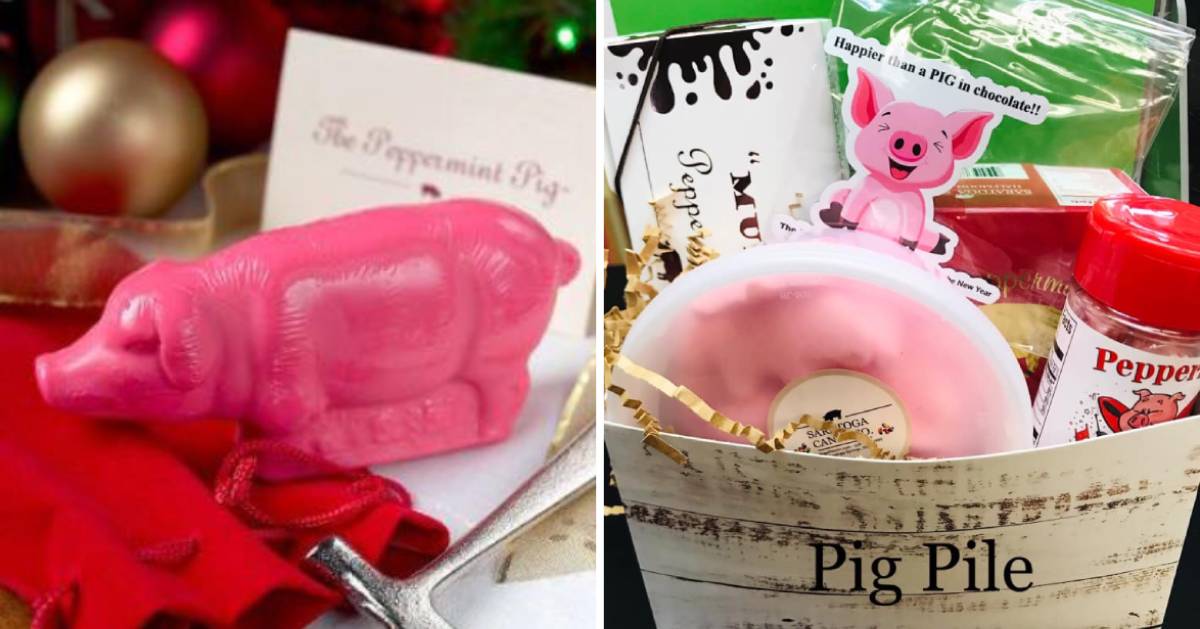 Come Christmastime you'll want to make sure you get yourself a classic peppermint pig! The delectable treat-turned-tradition originated in the 1880s when a candy maker in Saratoga created candy pigs from hardened peppermint; he wanted to use marzipan, but it was tough to come by.
The tradition is to break the pig after dinner inside a small, cloth pouch with a miniature hammer. Family members eat the sweet candy pieces together and look forward to good fortune in the year ahead.
The peppermint pig is sold at the Saratoga Candy Company and at other local gift shops, and it has been featured on the Food Network, Live With Regis and Kelly, The Today Show, and more.
Potato Chips: The Dynamic Food Item That Got Its Start in the Spa City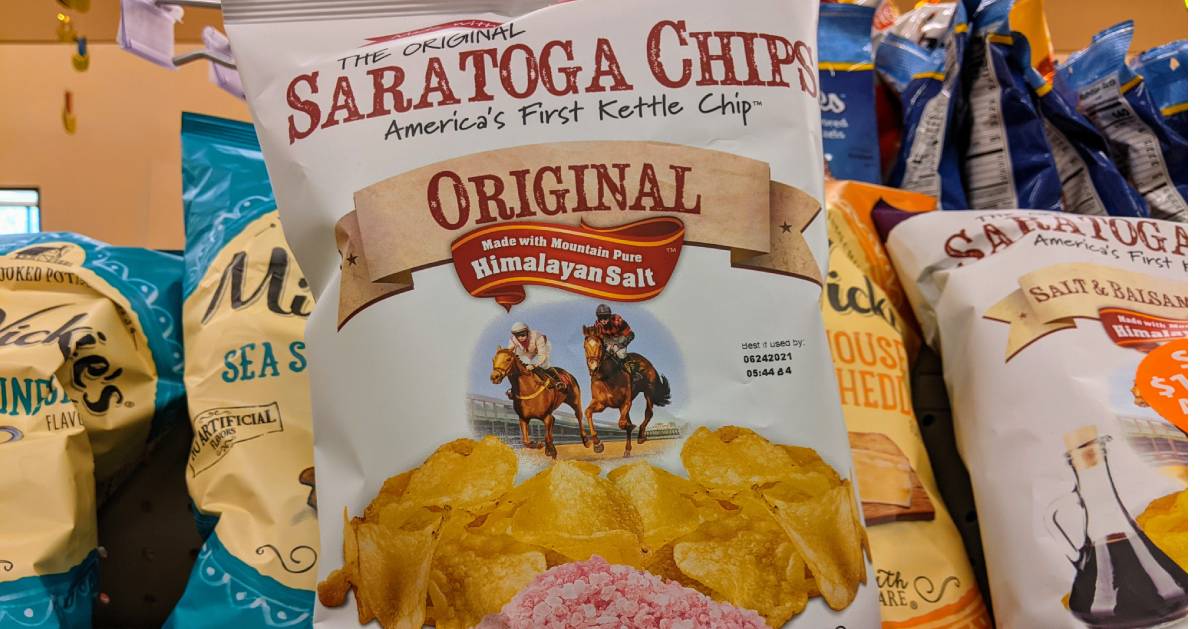 The versatile, crunchy, can't-have-just-one potato chip hails from none other than Saratoga Springs, New York. George "Speck" Crum, a chef at a restaurant on Saratoga Lake during the summer of 1853, reportedly served a grumpy diner "Moon Fried Potatoes" only to have him claim they weren't cut thin enough. The patron sent them back repeatedly until finally Crum sliced them as paper thin as he could.
Crum later opened his own restaurant in Saratoga Springs and served "original Saratoga chips" in baskets on all the tables. Unfortunately, he never patented his invention, but he is widely credited as the creator of this special snack food. The chip legacy continues today through Saratoga Chips, "America's first and finest kettle chip."
Saratoga Spring Water: A Sparkling Delight Known Around the Globe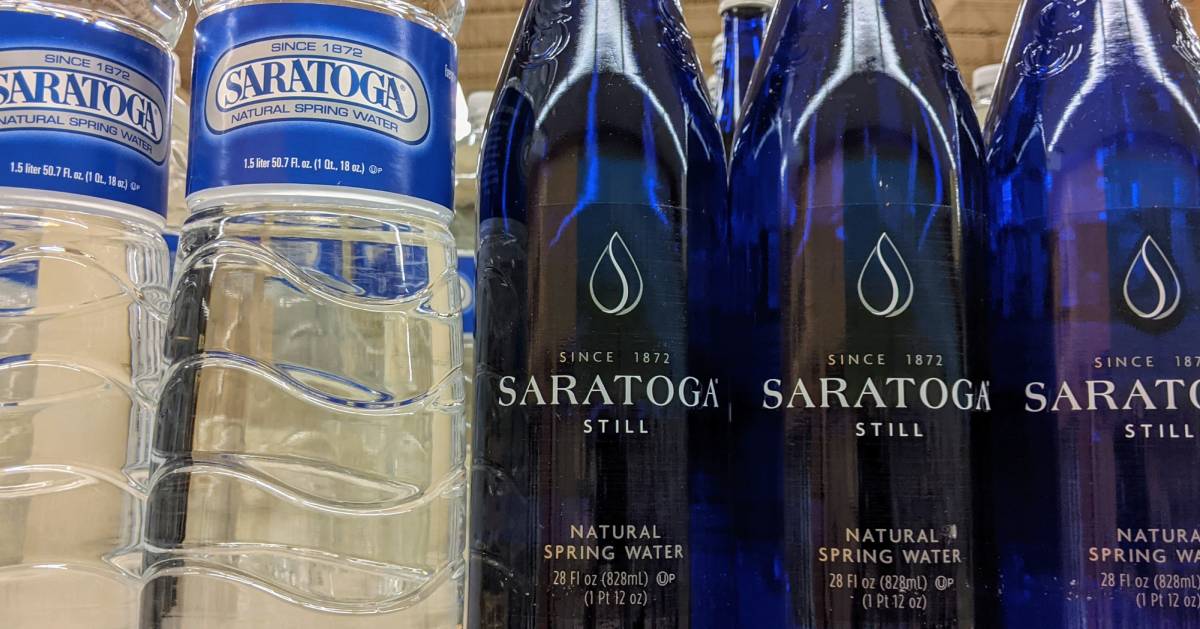 There's the historic mineral springs of Saratoga Springs, and then there's the Saratoga Water Co., which has cornered the market on superb sparkling water. The signature Saratoga company has been churning out premium water products since 1872 and is still renowned for the water's refreshing, clean taste.
Saratoga water can be found nationally and internationally in grocery stores, hotels, restaurants, and independent stores.
This article is sponsored by Saratoga County Tourism. Note: The opinions expressed in this article are those of the authors. They do not necessarily reflect the opinions or view of Saratoga County Tourism or its members.