Tale Of The Peppermint Pig™: A Saratoga Christmas Tradition
The tradition of the famous Peppermint Pig™ started ages ago in the 1880s with candy makers in Saratoga Springs, NY. It's a festive way to celebrate the holidays, and the tradition is even more popular today than when it was originally released.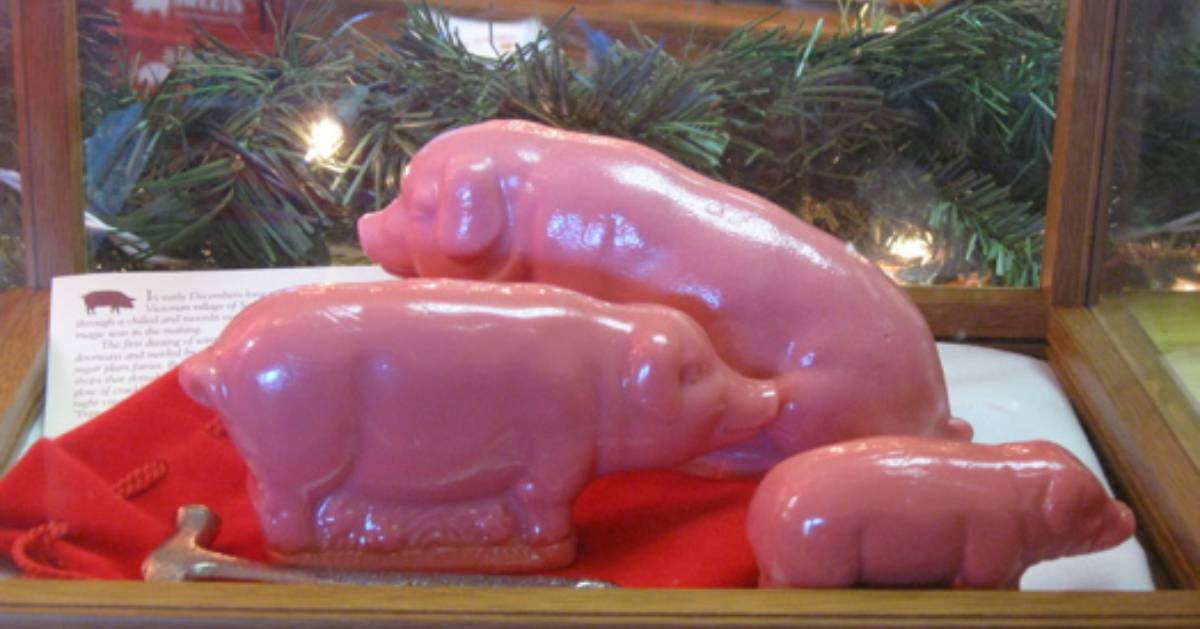 In Victorian culture, the pig represented good health, happiness, and prosperity. Inspired by this symbol, old-fashioned candy makers in Saratoga started to create Peppermint Pigs™ each year during the holiday season. These sweet treats were made of hard peppermint candy - similar in taste and texture to a candy cane - and appropriately colored a very festive pink.
When families gathered together at Christmas for the holiday meal, the tradition was to break the Peppermint Pig™ after dinner (inside a small cloth pouch) using a miniature hammer. All family members would then share in eating the sweet candy pieces, hoping for good fortune in the coming year.
Today, the Peppermint Pig™ remains a fun and heartwarming tradition at holiday tables all around the nation. They currently come in three sizes: small, medium, and large.
Where Can I Buy A Peppermint Pig™?
It's available at the Saratoga Candy Co., as well as online and in other local gift shops here in the Saratoga area.
How Is This Holiday Classic Made?
Want to learn more about how the Peppermint Pig™ is made and shared? Check out this video for a behind-the-scenes look at how the Saratoga Candy Co. makes the traditional Peppermint Pig™.