A Culinary Journey Through Saratoga Area Restaurants
Special Occasions, Unique Offerings & Quality Fare
When you visit Saratoga, you want to experience the incredible restaurants this region is known for. We've rounded up some of our favorites below, from fine dining establishments for when you're celebrating a special occasion on your getaway, to those unassuming gems that offer up fare you'd be hard pressed to find elsewhere.
For When You're Dining to the Nines
Coming to the Spa City for a special occasion? You can't go wrong with one of these restaurants:
15 Church: Upbeat, Elegant & Worth It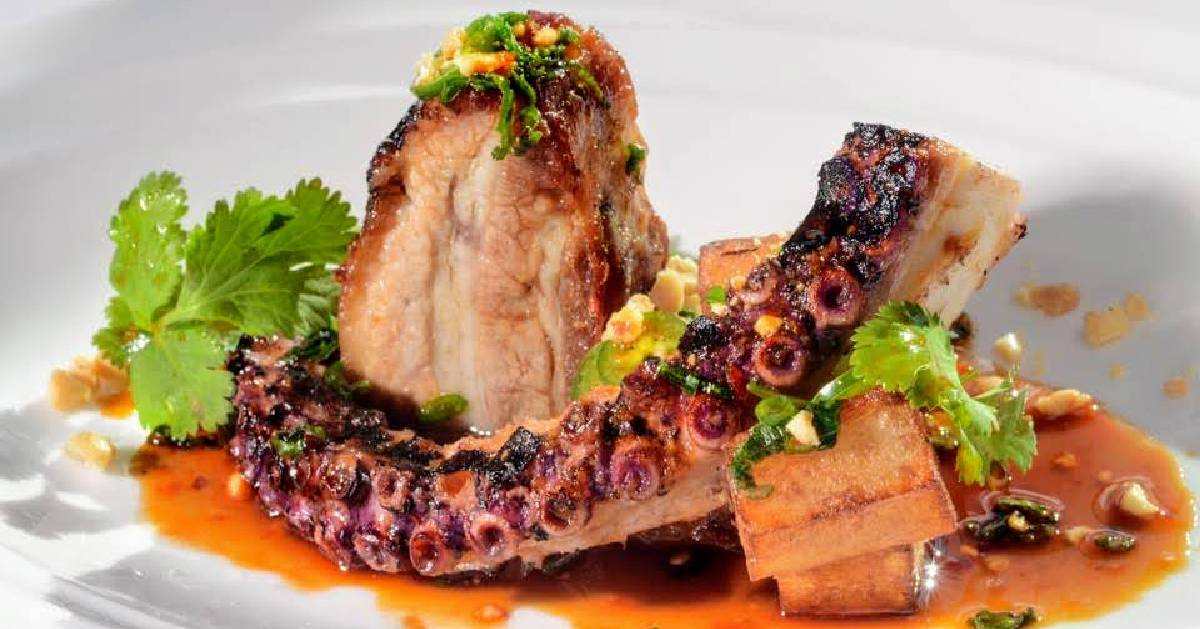 The refined 15 Church is a five-star experience every time. The meals look like they're straight out of Food Network Magazine, the staff will go out of their way to provide impeccable service, and you'll leave feeling like you more than got your money's worth. If you can, snag a spot on their patio.
Chez Pierre: Oui, S'il Vous Plait!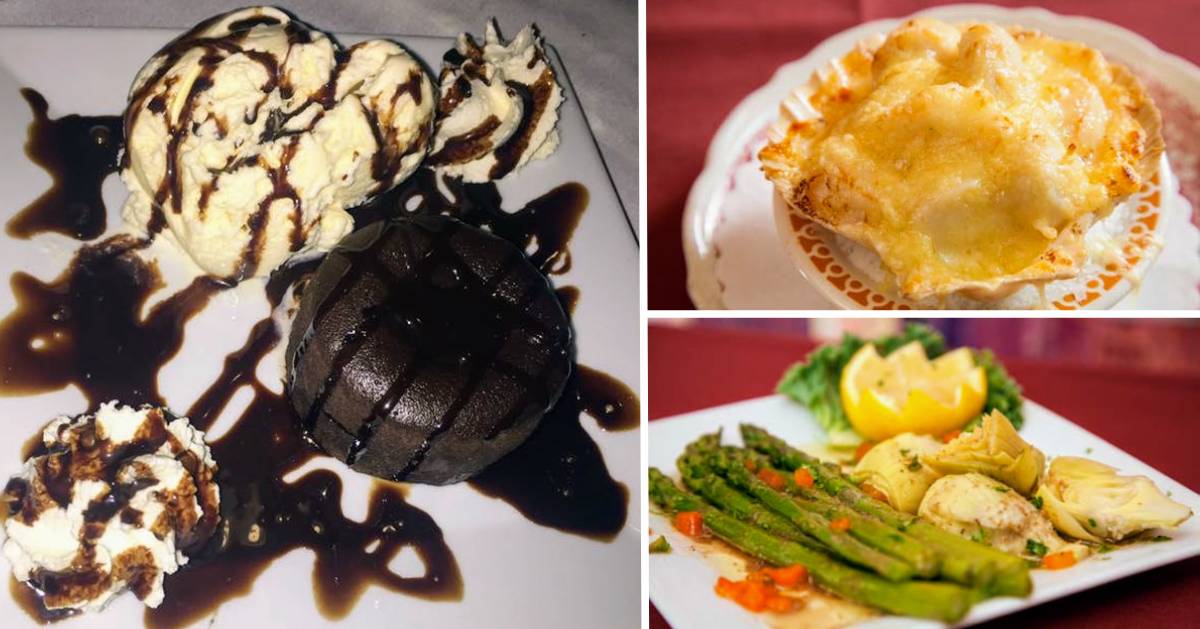 One of the only French restaurants in the region, Chez Pierre in Gansevoort is a clear go-to when it comes to fine dining. This is the place where you can finally try escargot, frog legs, or beef Wellington! Whatever you choose, it will be a near-flawless experience from one of the longest family-operated restaurants in the area.
Hamlet & Ghost: Seasonal Cuisine & Fresh Ingredients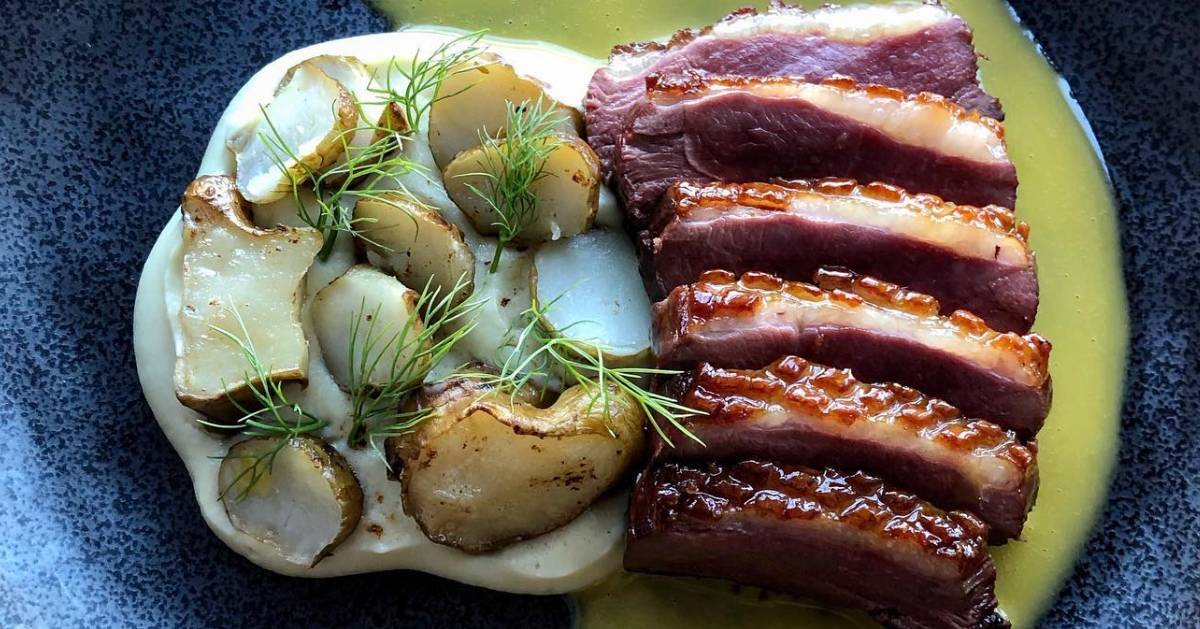 Hamlet & Ghost is more than just a clever name. It's a speakeasy-style restaurant known for spectacular food and to-die-for craft cocktails. Do not skip the appetizers here (if you're going to go all out, why not go all out?) because some of their most raved-about fare is the duck fat french fries and the cider battered cheese curds.
Lake Ridge Restaurant: High-End Dining in a Classy Atmosphere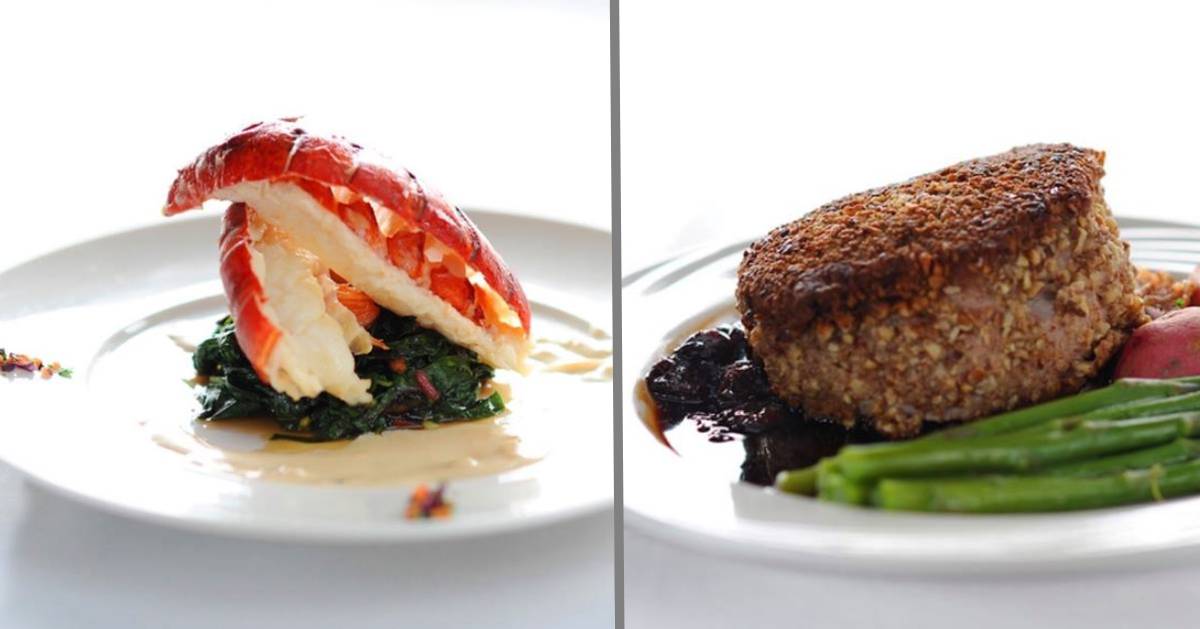 You can expect nothing less than a classic fine dining experience at Lake Ridge Restaurant in Round Lake. Touted as one of the best restaurants in the area for a romantic night out, couples appreciate the cozy, quiet atmosphere where they can hear themselves talk - when they're not indulging in filet mignon or herb-crusted swordfish, that is.
Prime at Saratoga National: It's Not Called "Prime" for Nothing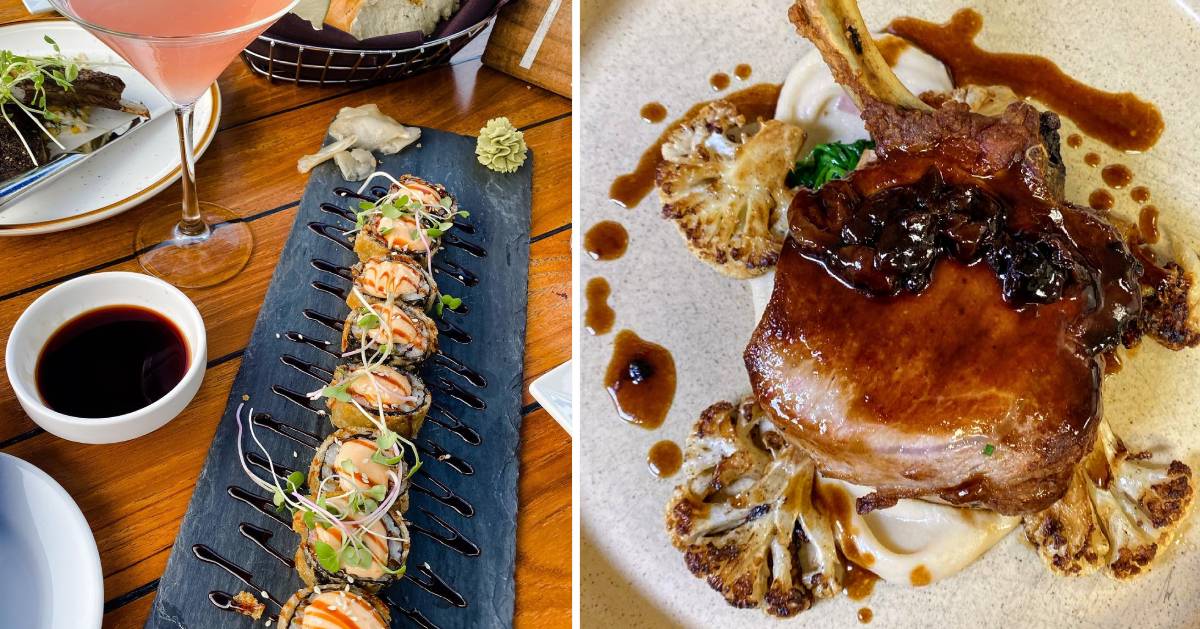 To not include Prime at Saratoga National in a culinary journey of the region would be a travesty! This first-class steakhouse offers a stunning view from the patio of their award-winning golf course and striking infinity pool. Although dinner is undoubtedly impeccable, you might also consider coming for one of their Sunday Brunches.
The Wishing Well: Where You Can Unwind in Style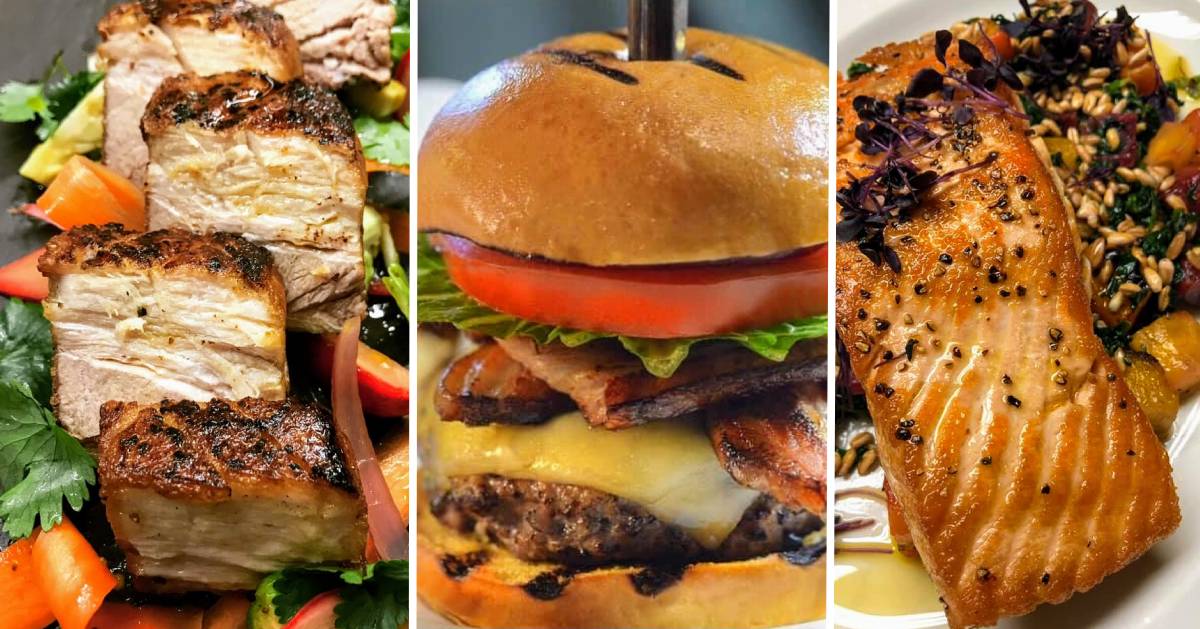 Like Chez Pierre, the Wishing Well is in a sweet off-the-beaten path spot in Gansevoort. This charming restaurant gives off Adirondack vibes with its warm, wood paneling and a moose head over the fireplace you'll notice right when you walk in the door. The welcoming atmosphere, the food, and the service make this dining choice a triple threat. They serve up fine dining favorites like slow roasted half duck, lobster risotto, and center-cut filet mignon.
Those Notable Gems That Offer Up Something Unique
From global cuisine to unique menu items, these eateries have something special:
Darling Doughnuts: The Square Treat You Didn't Know You Needed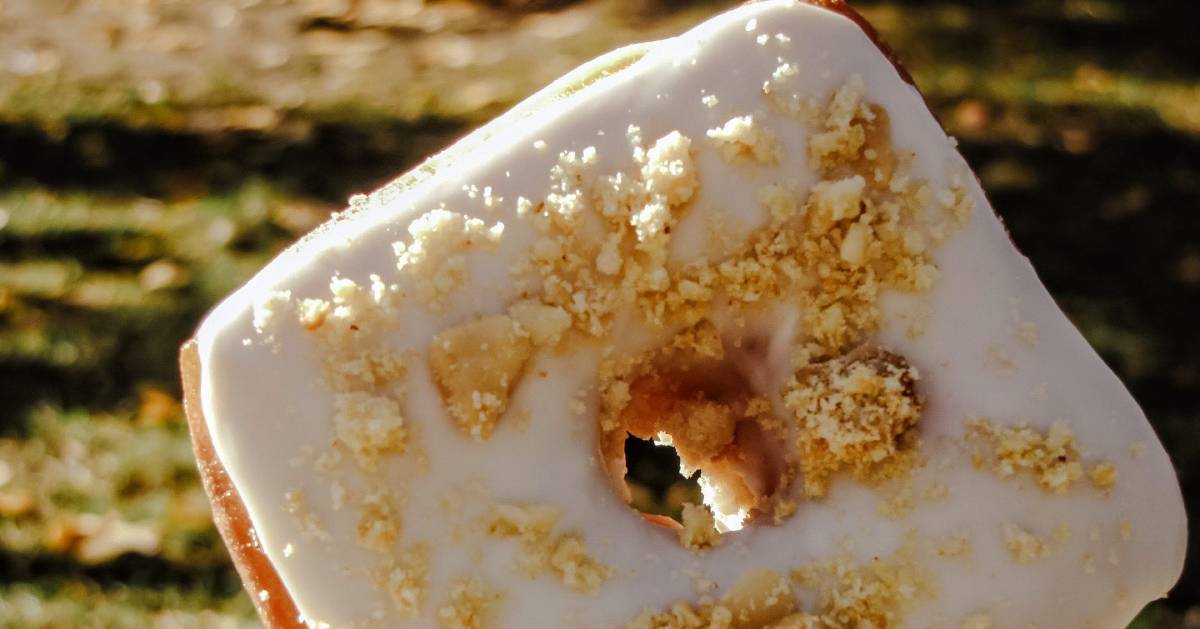 A newer addition to the Saratoga food scene, Darling Doughnuts launched in the summer of 2020. These delectable, square-shaped treats were an instant sensation with constant lines out the door. You can visit their website to check out weekly flavors; prior examples include pink lemonade, key lime pie, and chocolate peanut butter.
Eddie F's: For Chunky Lobster Rolls & More New England Seafood Fare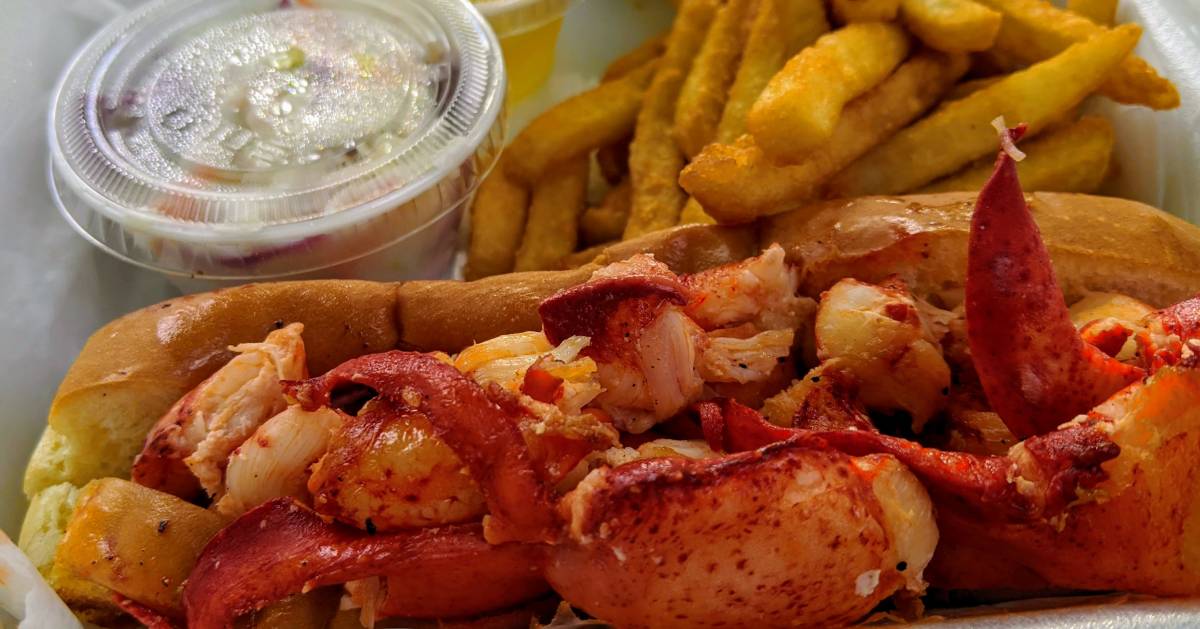 If you hear the phrases "lobster roll" and "Saratoga Springs" in the same sentence, chances are it's in reference to Eddie F's. For those seeking that summer favorite, Eddie F's lobster rolls rival those in New England any day. They serve them hot and buttered or cold and mayonnaise-y and you can't go wrong either way. And, don't discount the rest of the menu - from the potato salad to the sea scallops, this restaurant knows what its doing.
Esperanto: Oh Boy, It's the Oboy! (Doughboy)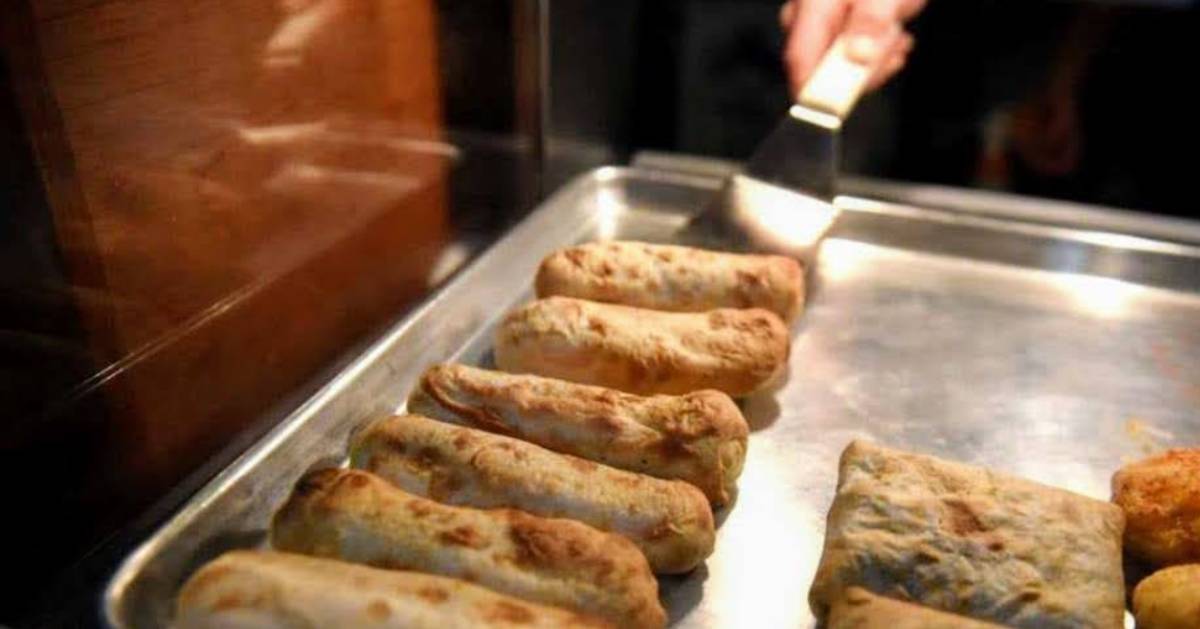 The oboy from Esperanto is one of those food items you simply must try at least once. Formerly known as the "doughboy," this Saratoga restaurant's staple item has, according to their website, been consumed by hungry locals over 2 million times. What is it? It's a blend of chicken, secret spices, cheeses, and green onions wrapped up in golden-brown pizza dough. Esperanto also serves up quesadillas and other Mexican favorites.
Hattie's Restaurant: The Best Fried Chicken for the Soul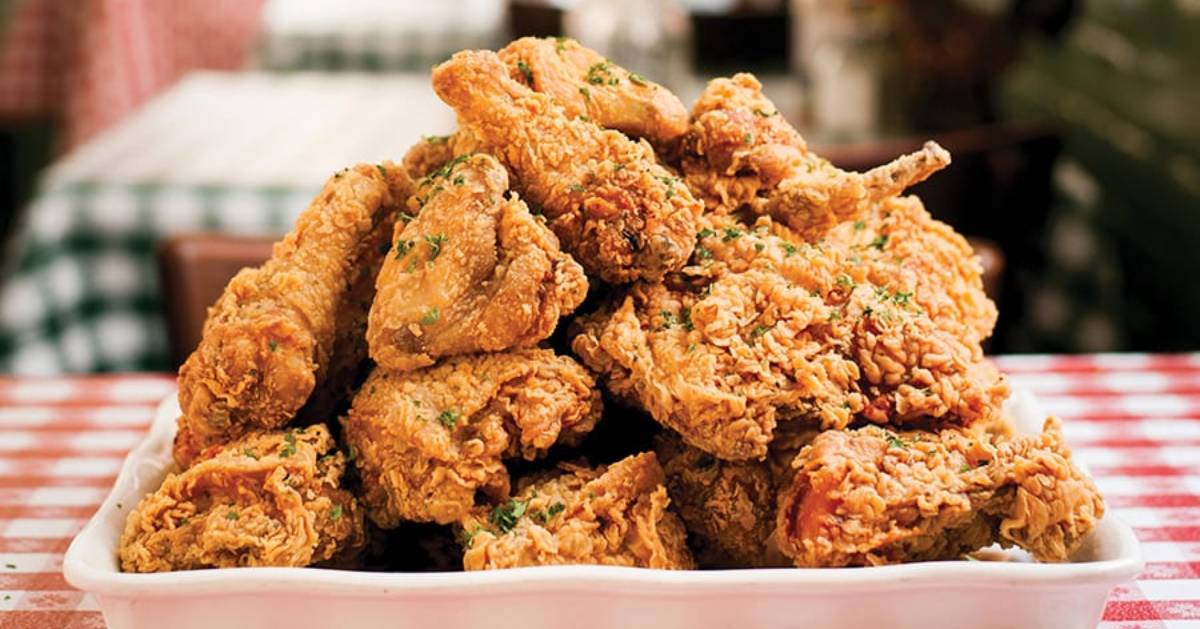 For Southern-style cuisine in Saratoga Springs, it has to be Hattie's. Established in 1938, Hattie's Restaurant has a longstanding history in the community, and the chef works hard to honor the restaurant's strong southern roots. Here you can sink your teeth into delicious fried chicken, chicken and waffles, collard greens, hush puppies, jambalaya, and cornbread.
Henry Street Taproom: Where You'll Order Eggs With Your Beer
Patrons love Henry Street Taproom for the shuffleboard, wood-burning fireplace, and extensive selection of craft beers. But it's likely the unique offerings like the Scotch egg that keeps the customers coming back again and again. Everything here is also made from scratch.
Karavalli Regional Cuisine: Indian Food That Tastes Straight Out of India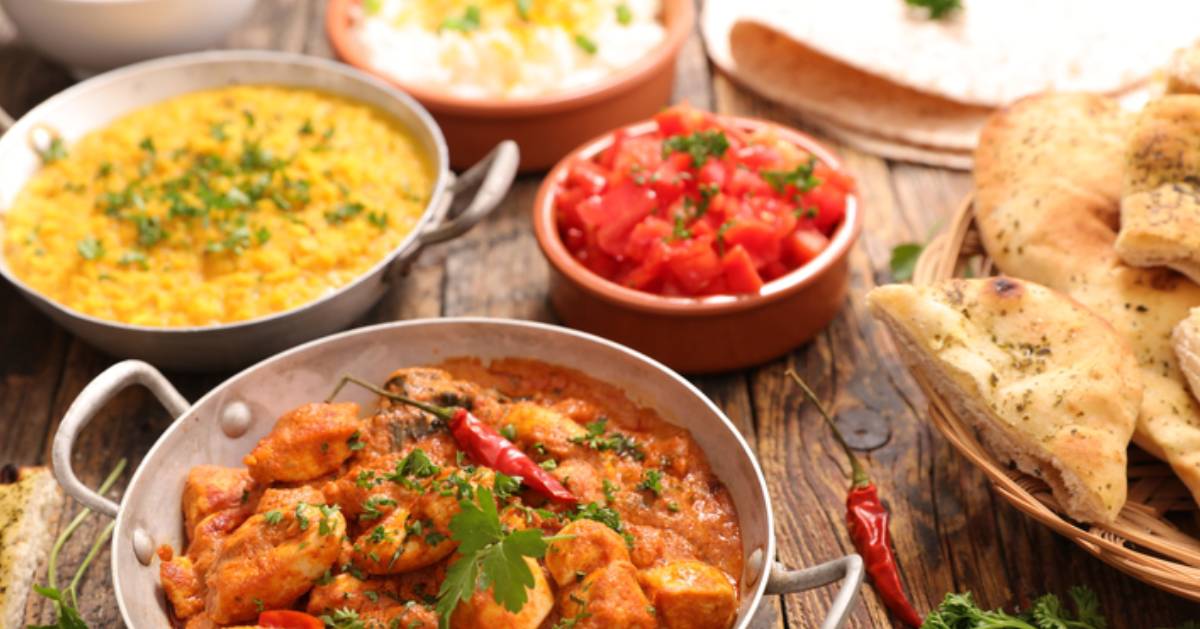 Interested in Indian cuisine? Come to Karavalli, where the food will tantalize your taste buds and the staff will go out of their way to ensure you have an outstanding experience. The diverse menu includes plenty of options for vegetarians and vegans, and the meals are flavorful but not overly spiced.
PJ's BAR-B-QSA: The Best of the Best Barbecue From Across the US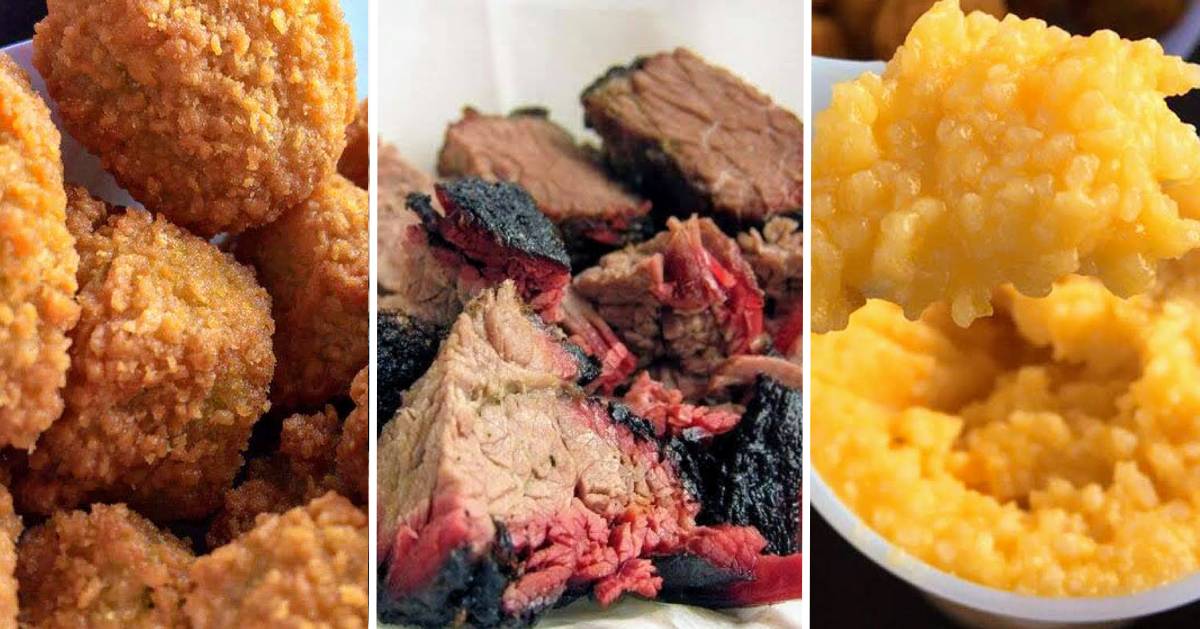 PJ's BAR-B-QSA has arguably cornered the barbecue market in Saratoga. The owners have traveled the country to learn about the best barbecue every region has to offer. Get ready for New York State Fair chicken, Memphis- and Kansas City-style ribs, North Carolina pulled pork, Texas beef brisket, Virginia smoked sausage, Pacific Northwest smoked salmon - and that's not even mentioning the plethora of sides and sandwiches. And believe it or not, they have amazing chicken wings!
Seneca Restaurant: Expect Wood-Fired Perfection Every Time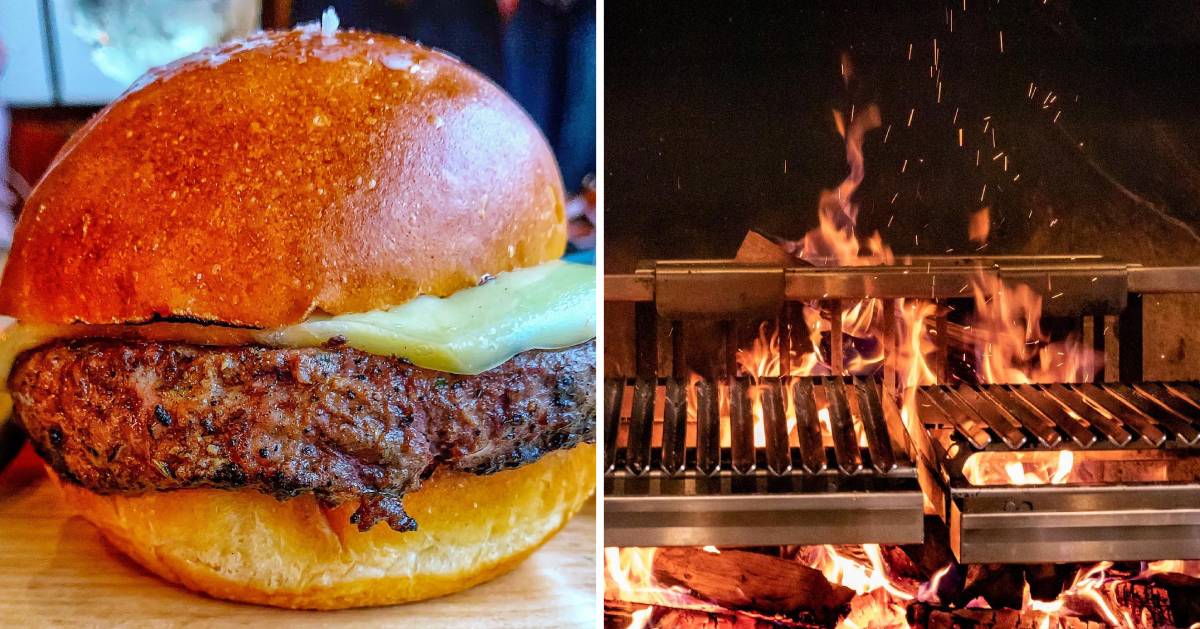 Speaking of barbecue, have you ever noticed that food tends to just taste better when it's been cooked to perfection over an open fire? Seneca Restaurant has nailed the art of wood-fired fare. From the wagyu burger to the brick-oven swordfish, you'll love every item that comes out of their wood-fired oven - and everything else on the menu, as well. Guests especially rave about the house-made parker rolls and creative cocktails.
Great Food. Awesome Atmosphere. Decent Prices.
For when you want fantastic food, a great atmosphere, and fair prices - period! Here's where you'll want to dine:
Olde Bryan Inn: Hearty American Fare in a Historic Building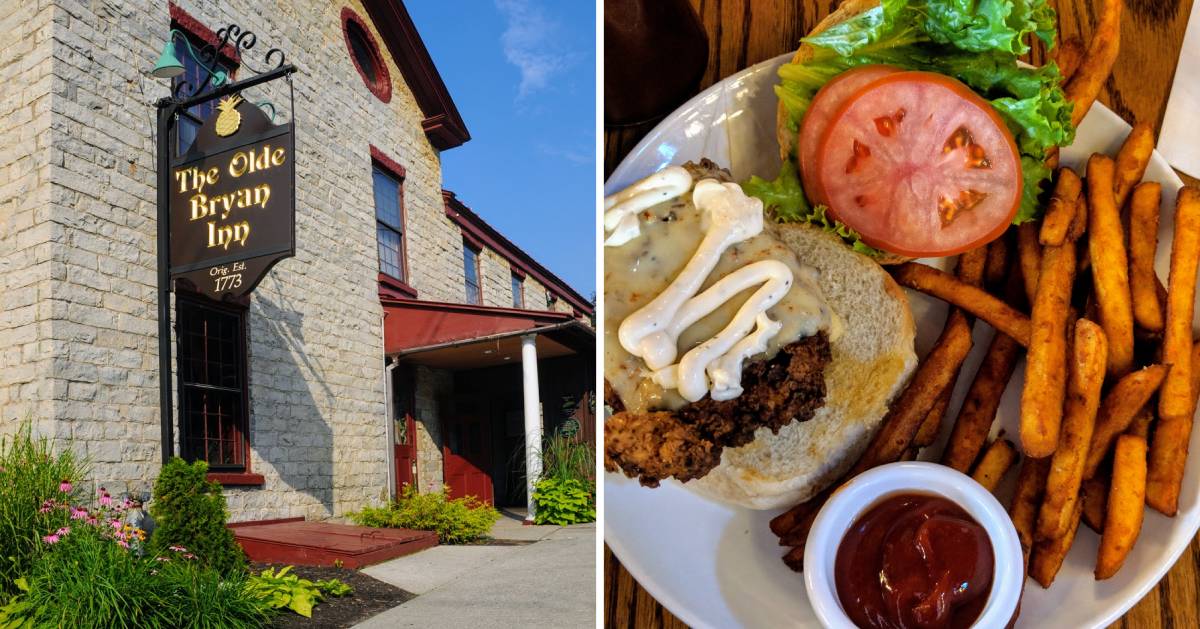 Popular choices at the Olde Bryan Inn include prime rib, turkey dinner, chicken cordon bleu, and they also have a fabulous French onion soup (and get the apple crisp for dessert!). This restaurant was once a log cabin that overlooked High Rock Spring, and has a storied history that dates back to the Revolutionary War.
Schuylerville Pizza & Pasta: It's Much More Than a Pizza Shop
Schuylerville Pizza & Pasta has an almost shockingly large menu divided into appetizers, salads, pizzas and calzones, gourmet pizzas, "from the grill," specialty burgers, entrees, pasta entrees, submarines, and wraps. Everything is fresh and made to order at this Schuylerville restaurant, and the service and prices don't disappoint either.
Wheatfields: Fresh-Made Pasta & Italian Dishes to Die For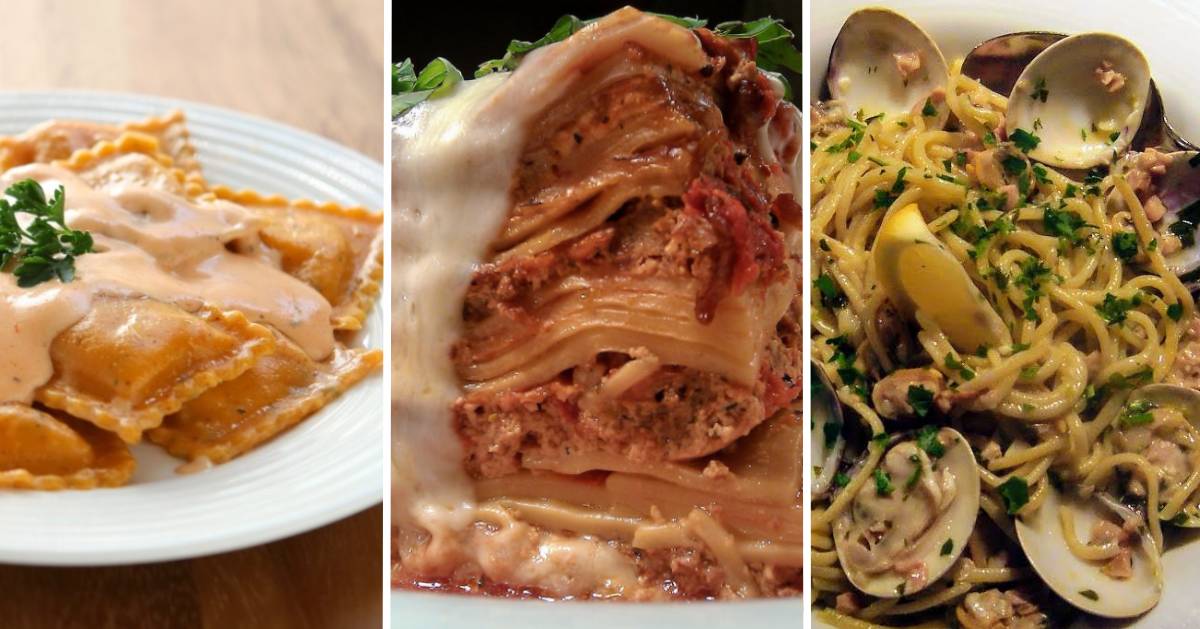 Wheatfields, with locations in Clifton Park and Saratoga, is a bistro and a wine bar that makes their own fresh pasta with local ingredients every day (you can even purchase some to take home!). Their hand-stretched, woodstone pizzas and entrees are equally as delectable. Enjoy the elegant atmosphere and more-than-reasonable prices along with your Italian fare.
Whether you're in the mood for fine dining or want to try something completely new, you can't go wrong with Saratoga restaurants!
This article is sponsored by Saratoga County Tourism. Note: The opinions expressed in this article are those of the authors. They do not necessarily reflect the opinions or view of Saratoga County Tourism or its members.