See Where the Tea Lovers Go in Saratoga: 6 Sensational Tea Spots
Black tea, green tea, or oolong tea. Hot tea or iced tea. Tea in a cup, by the pot, or dried in delightful packets to take home.
Whatever you're looking for in your tea experience in the Saratoga area, these six places are the go-to spots for tea lovers (and lovers of tea lovers). Check out the unique offerings at each location below, along with what the reviewers are saying.
Saratoga Tea & Honey: For a Great Place to Sip, Sample & Get Gift Ideas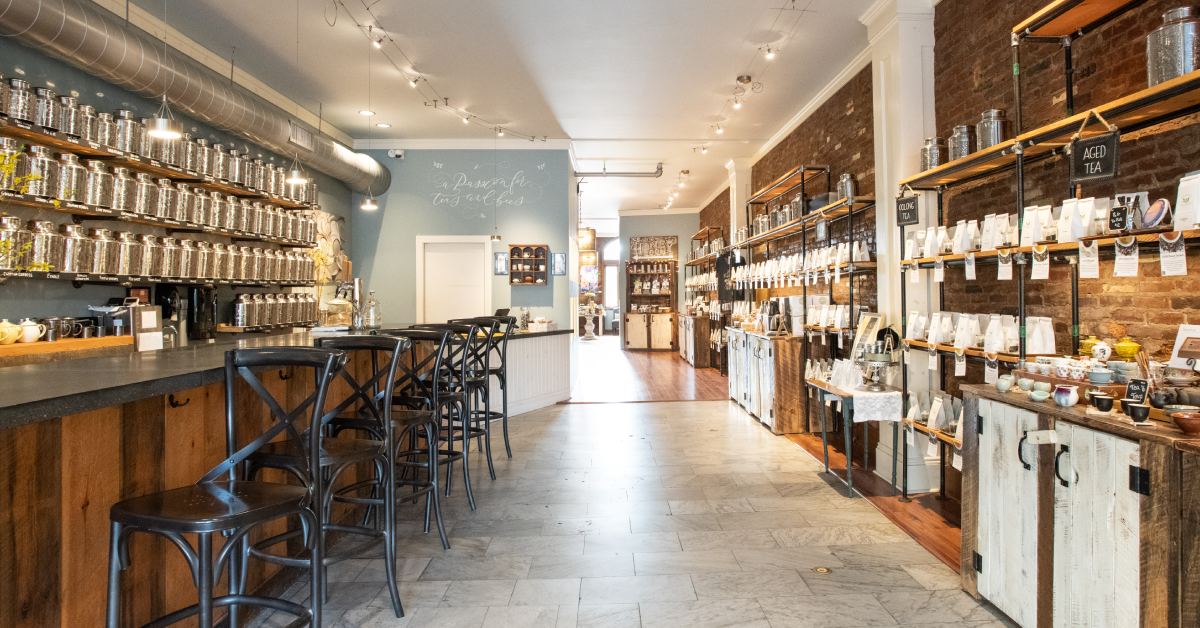 Saratoga Tea & Honey boasts nearly all five star reviews, is an excellent spot for both drinking tea and buying tea to take home, and they have an incredible selection of tea accessories like tea infusers. And we haven't even talked about the honey!
When you walk into the inviting space you smell the honey and feel the warm vibes right away. Choose from hot or iced teas, or other drinks like kombucha or seasonal lemonade, and don't forget to make your way to the back room to taste test some honey. Visitors love the mango honey!
This is one of those places that checks all the boxes when it comes to ambience, selection, and service.
Here's what patrons are saying:
"I have never seen so many different teas in my life. The menu is along the wall and organized by different kinds of tea. I loved reading about each of the teas and the benefits of each." - Google reviewer
"There is a lot of variety, and I appreciated having some feedback and guidance on what to order. I ordered the Focus Pocus, a black tea with infused goodies. Quality service and just such a lovely atmosphere." - Google reviewer
"The store is so welcoming and has a great vibe. It is filled with loads of tea and many different honeys too." - Yelp reviewer
"This place is a great find with dozens of teas - all of which you can order by the cup in addition to just buying the dried tea for later." - TripAdvisor reviewer
The Local Pub & Tea House: For Phenomenal Fish & Chips With Your Organic Tea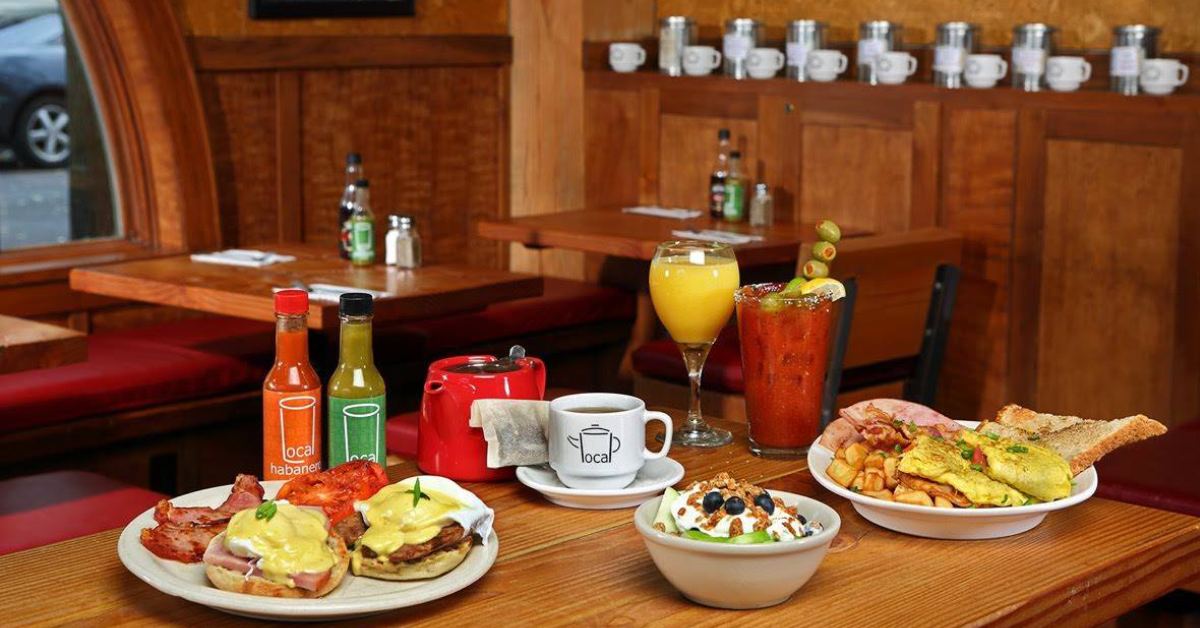 Did you know that black tea is an ideal beverage pairing for fish and chips? If you're not having a cold beer with the meal, that is. You can enjoy either at The Local Pub & Tea House, where there is an extensive selection of organic teas as well as craft beers and Irish and English inspired pub fare.
All of the teas at The Local are certified organic. Try the house blend, an herbal tea with peppermint, ginger root, licorice, and cloves, an Irish breakfast caffeinated tea for those who like a full-bodied black tea, or the Parisian red herbal tea, with notes of berries and vanilla.
You can order a personal pot, take-home loose tea, and they have seasonal teas as well. Make sure to visit in the summer so you can sip your tea of choice on their charming patio.
Here's what the patrons are saying:
"Even when Saratoga gets overwhelmed in the summer they manage to keep their neighborhood feel." - Google reviewer
"We've had the tea and tea sandwiches on occasion. Depending on your mood you can enjoy a light tea selection or beer." - Google reviewer
"They honestly have the best fish and chips outside of the UK." - Yelp reviewer
"Their African Elixir Vanilla Tea is delicious." - Facebook reviewer
The Whistling Kettle: For Afternoon Tea, Loose Leaf Tea & Light Meals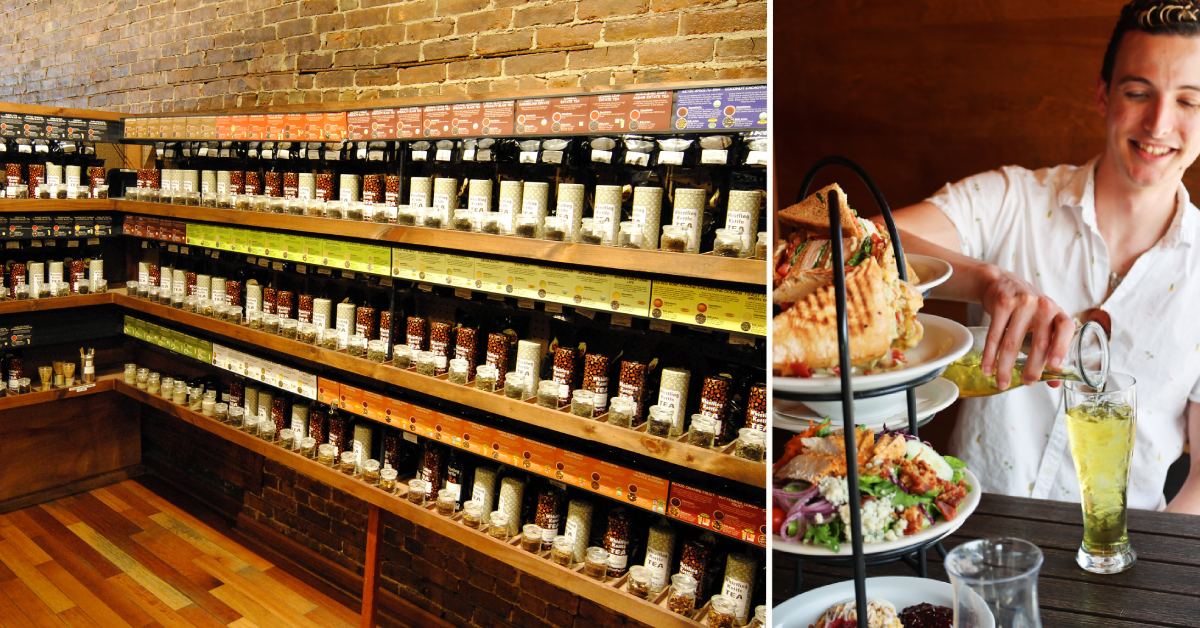 With a name like the Whistling Kettle you know that tea is not going to be an afterthought on the menu! The Whistling Kettle in Ballston Spa (they also have locations in Troy and Schenectady) specializes in the afternoon tea experience that you didn't know you needed in your life.
The cozy cafe serves up savory crepes, paninis, and salads. Guests especially love the turkey and avocado sandwich, the turkey cranberry brie savory crepe, and the lobster bisque. The afternoon tea option is served all day and includes a savory item of your choice, soup and salad, and a dessert.
The mission behind Whistling Kettle is to allow tea lovers to enjoy the best possible tea they can, no matter where you are: at the restaurant, on the go, or at home. Make sure you check out their website where they have tea of the month clubs and a tea blog, where you can learn about things like what matcha tea is.
Here's what the patrons are saying:
"I had a tea flight and was pleasantly surprised to discover you receive four whole teapots, not just four cups of tea." - Google reviewer
"Cozy vibes, extremely friendly staff, eye-catching decor, and a good spread of menu options for everyone." - Google reviewer
"Everything was exceptional: the food, the service, and the tea." - Yelp reviewer
"I am no tea connoisseur, but I love coming in here and trying new things." - Yelp reviewer
Divinitea: For Organic Loose Leaf Teas & Everything Teaware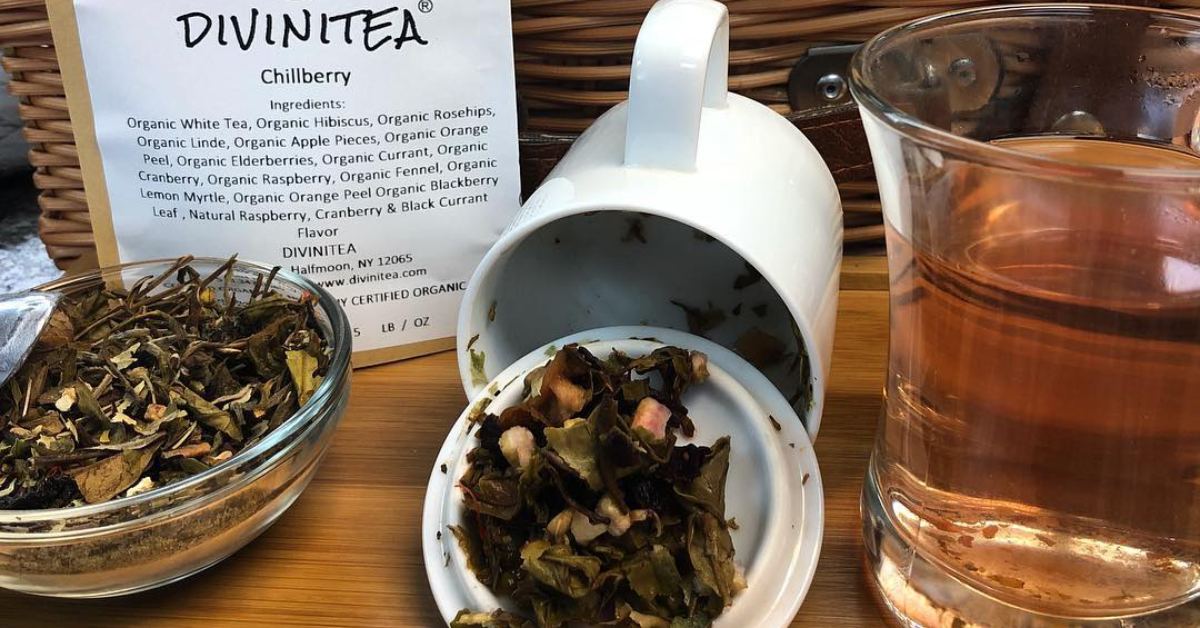 Divinitea in Halfmoon specializes in certified organic, loose leaf tea and herbal tisanes, which are similar to teas and are caffeine free. Divinitea offers a wide selection of teas, teaware, and they also have a tea club.
This tea shop is the place to be to find hundreds of varieties of flavored teas, chai teas, matcha, and more. In fact, this store has the largest selection of USDA certified organic teas in New York State!
Find the teaware you need to best enjoy your favorite cup, or browse for gift ideas with tea accessories, infusers, cups, and even specialty teaware for tea ceremonies.
Here's what the patrons are saying:
"Don't really know anything about teas, I just drink them, but this place makes me want to know everything about it." - Google reviewer
"Delightful herbal and organic tea has arrived at long last in Clifton Park." - Facebook reviewer
"Because more of their teas are served loose, it isn't as simple as dunking a pouch with a string in a mug of hot water. But fear not, they have lots of various tea brewing accessories along the walls of their small shop area, as well as some other interesting curiosities." - Yelp reviewer
"Wow! A local treasure for all of my tea lovers or lovers of tea lovers!" - Yelp reviewer
Uncommon Grounds: For When You Need a House-made Bagel With Your Tea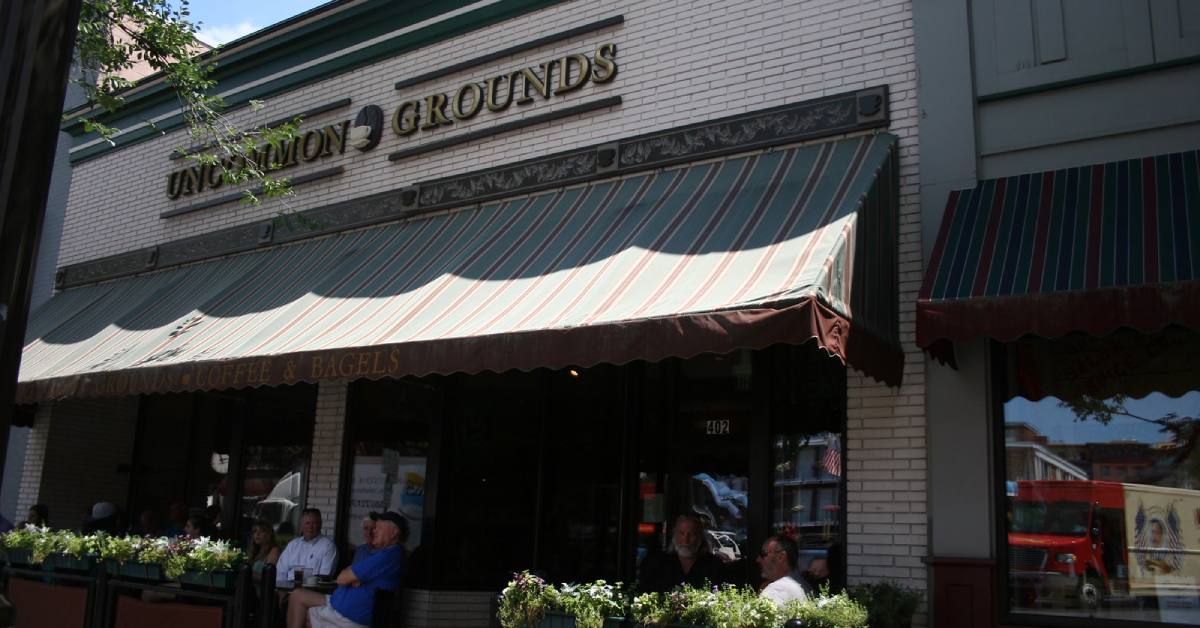 There is one coffee shop on this list that is a hidden gem for tea lovers as well as java enthusiasts, and that's Uncommon Grounds. There are four locations in the Capital Region, with two in Saratoga County, in Saratoga Springs and Clifton Park.
The Saratoga location is the flagship shop, and it's known for having a college student and business people crowd. Think young people with backpacks or briefcases next to them, and everyone is getting their work done in this hub of friendly vibes and caffeinated beverages.
Besides the specialty coffees roasted every day, Uncommon Grounds has a robust tea section on the menu with offerings like Earl Grey, English Breakfast, Chamomile, Peppermint, Orange Echinacea, and more, including chai lattes (yes, chai latte is tea!).
In fact, this Saratoga staple used to be called Uncommon Grounds Coffee and Tea. Whatever you order, pair it with a house-made bagel and your choice of unique cream cheese.
Here's what the patrons are saying:
"Take your laptop, catch up with your friends or. . .just go sit there to waste some time and find your inner peace. . .this is the place to be." - Yelp reviewer
"A very nice cafe setting with quick service. The coffee and teas were delicious. The wide variety of bagels and cream cheese were nice. The cookies were fresh." - TripAdvisor reviewer
"Outstanding selection of coffees and teas along with all kinds of bagel options and baked goods. Cool vibe, warm service." - TripAdvisor reviewer
"Excellent breakfast bagel! Chai tea latte was great!" - Facebook reviewer
Incredible Nutrition: For Healthy, Delicious Teas & Protein Shakes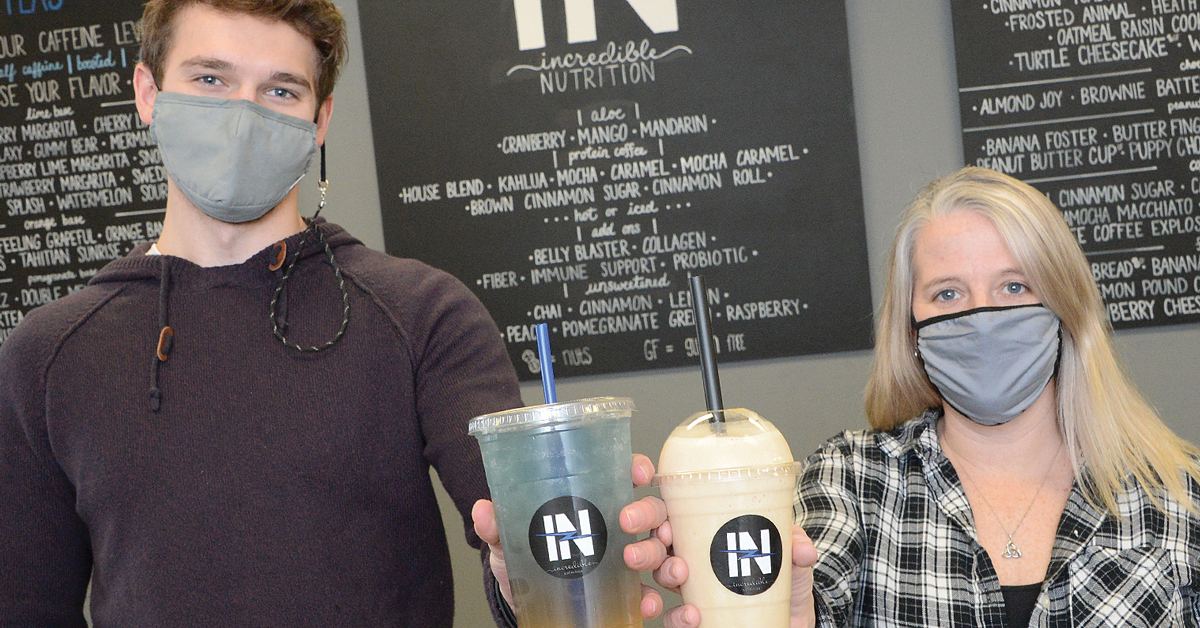 Incredible Nutrition hit the Saratoga scene during a tough time for many businesses, in 2020. After a delayed opening, they welcomed visitors in September of that year to enjoy their tasty teas and healthy shakes.
The shop's goal is provide exceptional alternatives to daily pick-me-ups like coffee and energy drinks, with their teas and shakes. The teas do have caffeine for that extra boost many of us need in the morning, but they also contain daily doses of vitamins B6, B12, and C.
Here's what the patrons are saying:
"My whole office is addicted! The owner/staff are so sweet and helpful! 10/10 would recommend. We all love the Pom-Pom!" - Google reviewer
"It's always an amazing experience." - Google reviewer
"My favorite treat! Staff is super friendly, and the teas are super yummy." - Facebook reviewer
"The Heath Bar Shake is to die for, and the Blue Streaks Tea is my go-to! Highly recommend!" - Facebook reviewer
Whether your go-to tea place in Saratoga offers a restaurant, pub, coffeehouse, or retail shop vibe, tea lovers will be satisfied with the many options in the region. Order a tea flight, purchase tea to try at home, or just grab a cup with some light fare and contemplate life. Your favorite tea awaits in Saratoga!
This article is sponsored by Saratoga County Tourism. Note: The opinions expressed in this article are those of the authors. They do not necessarily reflect the opinions or view of Saratoga County Tourism or its members.
Find seven great places for hot drinks in Saratoga >>