Warm Up at These 7 Great Places for Hot Drinks in Saratoga Springs, NY
Order Coffee, Tea, Cocoa, and Hot Drink Specials
Whether you're a big coffee drinker, a tea lover, or someone who wants to warm up from the cold, Saratoga Springs has what you're looking for. The city is full of great places where you can order and sip your favorite hot drink. Here are some of the best spots to get creamy lattes, organic teas, and other hot drinks throughout Saratoga.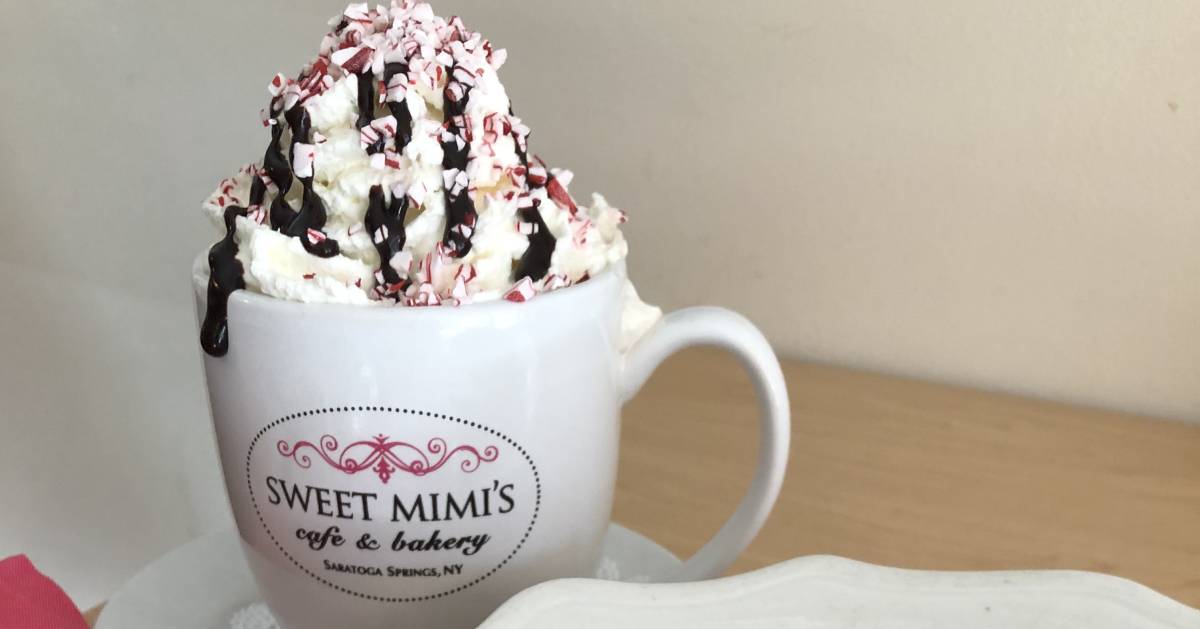 Sweet Mimi's Cafe & Bakery is a charming downtown Saratoga establishment located just off Broadway. Although your eyes will be drawn to the beautiful display of homemade baked goods, this café is also a top spot for a rich cup of coffee.
Open for breakfast and lunch every day except Tuesday and Wednesday, Sweet Mimi's features a bottomless mug of house roast or FTO dark roast coffee on their menu, to-go coffee, and seasonal hot cocoa with real whipped cream. Drink specials typically include pumpkin spice lattes in fall, a peppermint hot cocoa in December, and others throughout the year.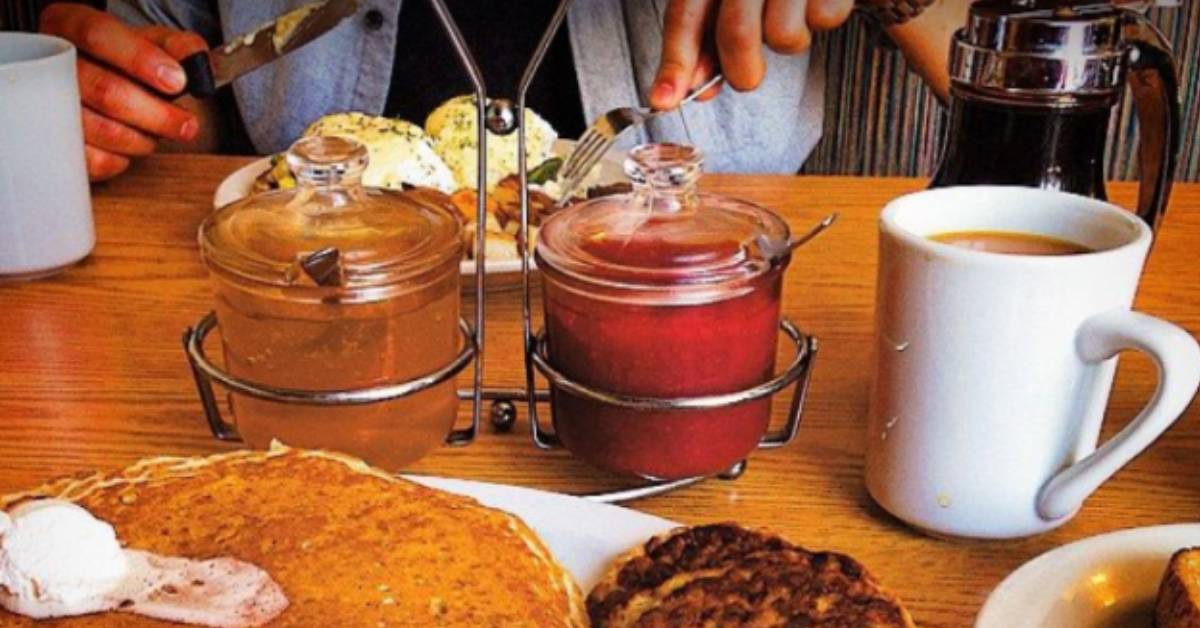 Nestled on the corner of Woodlawn Avenue and Church Street in downtown Saratoga, Country Corner Cafe serves breakfast, lunch, and hot drinks to complement your meal. Breakfast is available all day, so you can always look forward to enjoying pancakes, omelettes, breakfast sandwiches, and more. During the colder months, be sure to order a coffee, tea, or even some hot chocolate.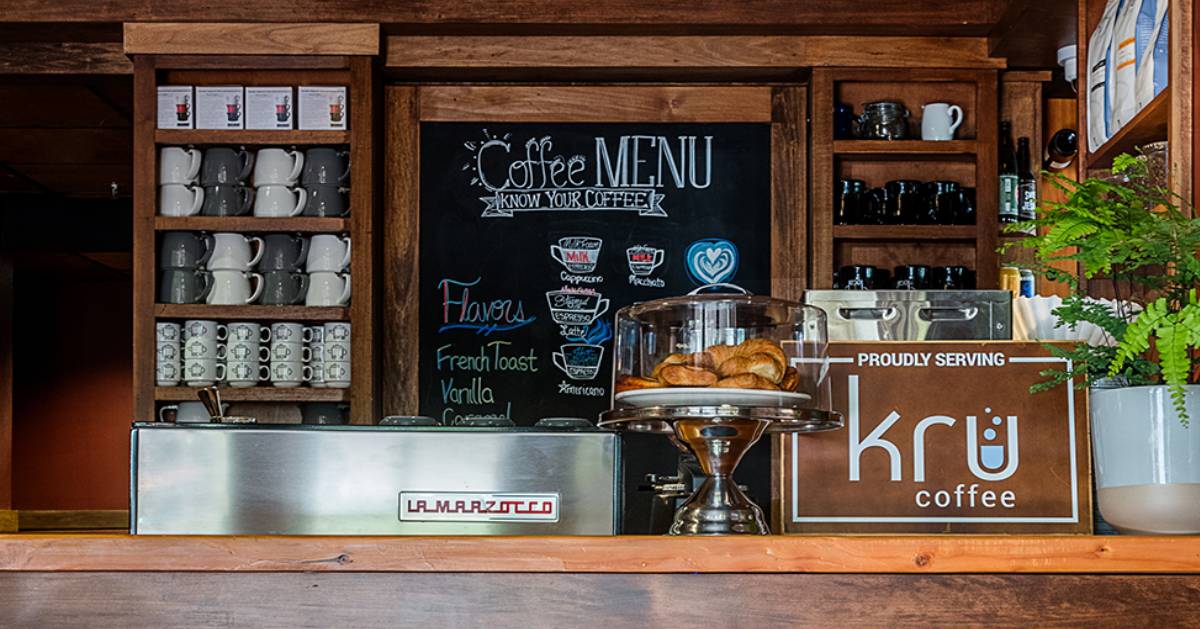 Located in Saratoga Springs' historic Dublin Neighborhood, The Local Pub & Teahouse welcomes you to enjoy their unique selection of organic teas, freshly brewed coffee, craft beers, and traditional English and Irish specialties. The Local is always ready to serve up a nice hot drink, whether it's breakfast, brunch, lunch, or dinner time.
This friendly neighborhood restaurant will make you feel right at home, and a fireplace keeps the cozy interior warm when it's cold outside. They offer house coffee, espresso drinks, hot cocoa, and healthy organic teas from around the world. Sip a refreshing cup of Meeting of the Mints Herbal Tea, or try the rich, full-bodied Irish Breakfast blend with caffeine. Make sure you ask about their seasonal teas, and order a personal pot after you've decided on a favorite.
Sit Back, Relax, and Sip a Hot Coffee at Kru Coffee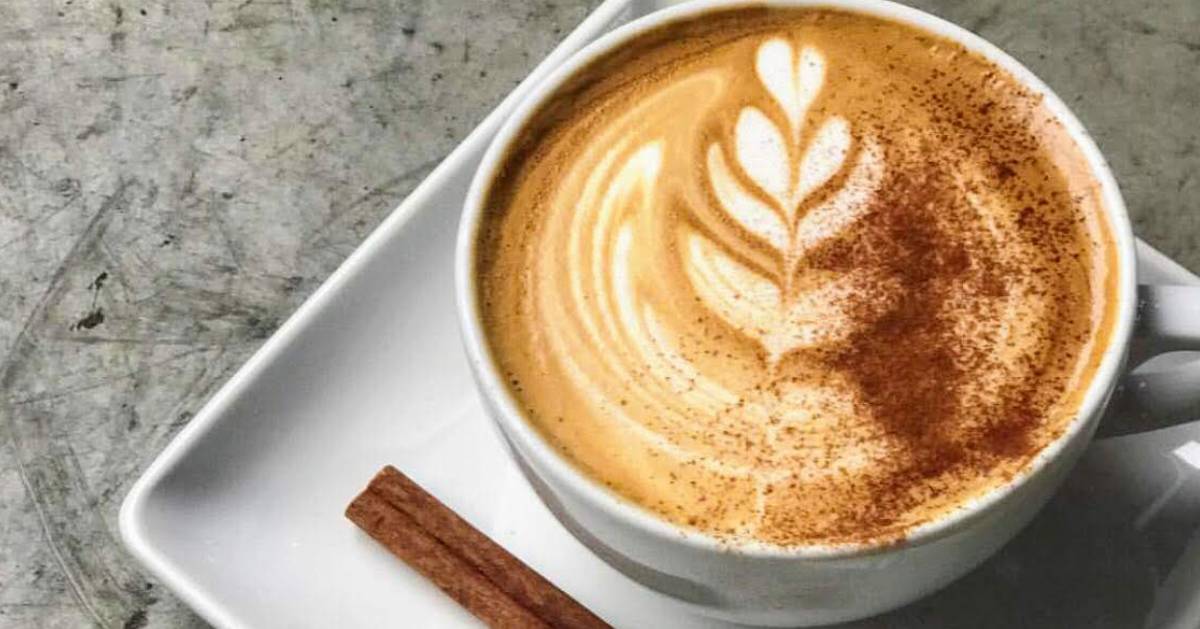 Kru Coffee is renowned for their outstanding selection of craft coffees, which are all Direct Trade, Fair Trade, or Rainforest Alliance Certified. From standard black coffee to nitro cold brews to bullet lattes, they have it all. The best part about Kru? You can purchase their delicious coffee blends to up your at-home coffee game. You can find them at 46 Marion Avenue in Saratoga Springs.
Get Your Caffeine Fix at Saratoga Coffee Traders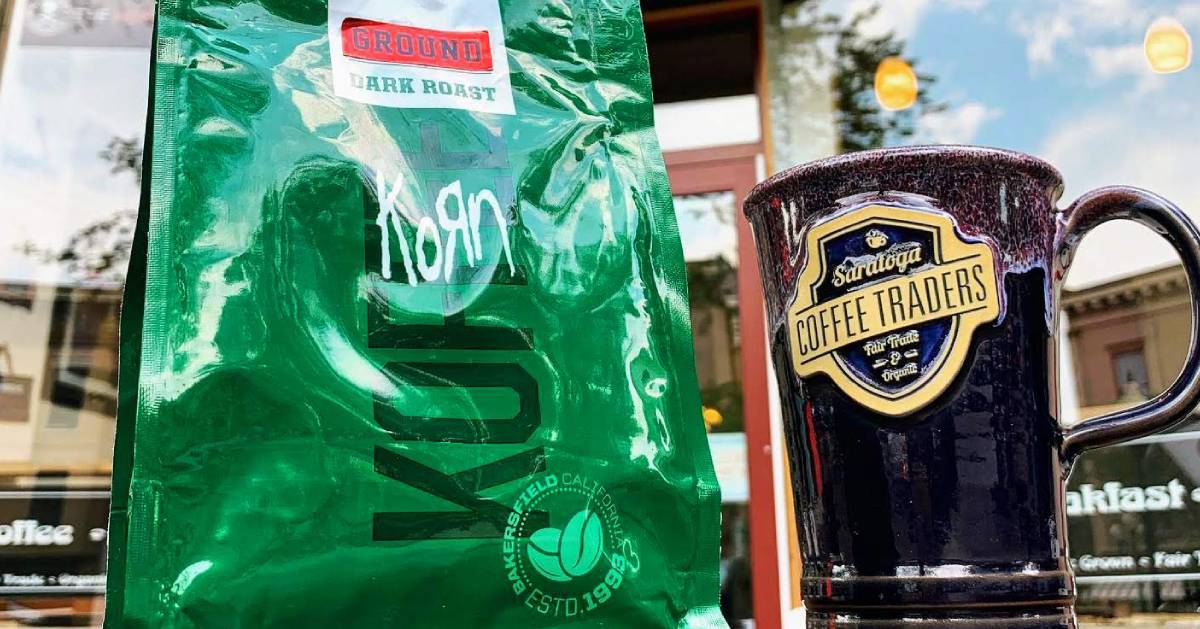 When you need a shot of espresso or a flavorful latte to wake up in the morning, Saratoga Coffee Traders has you covered. This quaint coffee shop keeps things fresh with their 100% organic coffee and tea. Their list of hot drinks includes fresh brewed coffee, lattes, cappuccinos, mochas, tea, hot chocolate, and more. You can also add in an espresso shot or a flavor shot to your coffee drink.
Have a Seat at Saratoga Tea & Honey Company's Tasting Bar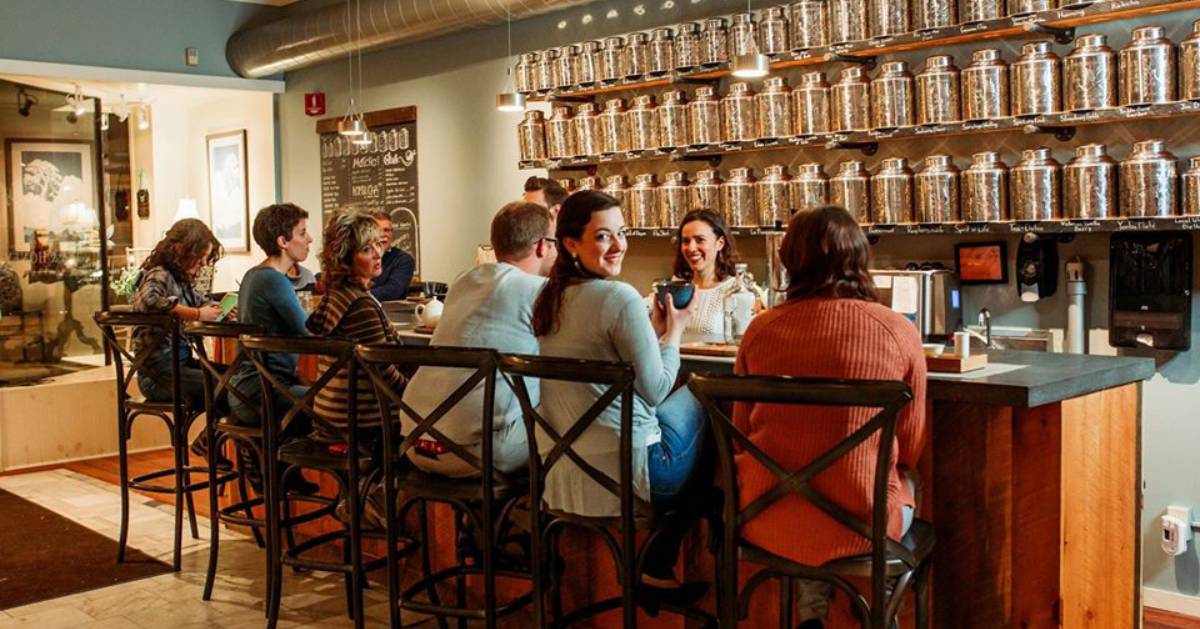 Join a communi-tea of fellow tea lovers at Saratoga Tea & Honey Company in downtown Saratoga. This local tea store sells organic and fine tea and herbal infusions, accessories and pottery, and raw honey.
Their tasting bar is the perfect spot to discover new teas, ask their knowledgeable staff questions, and order a cup for yourself. Saratoga Tea & Honey Company sources fine loose leaf teas from different parts of the world, and their inventory includes white, green, oolong, black, aged, scented, and herbal. Step inside, pull up a chair, and experience the sublime flavors in their hot tea.
Taste Incredibly Fresh Coffee at Uncommon Grounds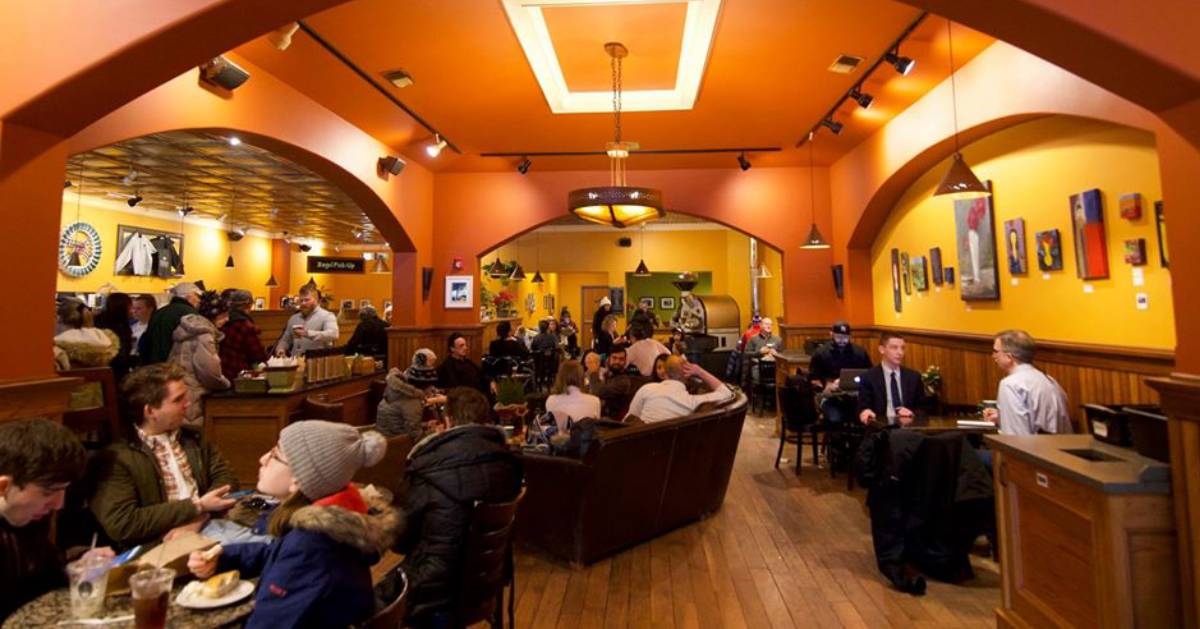 Uncommon Grounds in Saratoga Springs takes pride in producing fresh and high-quality coffee. They roast their coffee beans daily to achieve the greatest amount of flavor in each cup.
Order a regular coffee in their comfortable lounge, or consider a cafe latte, vanilla latte, cappuccino, or an Americano. Uncommon Grounds also sells hot chocolate and tea for the non-coffee drinkers. If you have a sweet tooth, make sure you order one of the house-made cookies or scones too.
Are you ready to sip a delicious hot drink? Plan a visit to one of these Saratoga restaurants today!