Saratoga Springs Winter Activities Guide
Discover the wealth of winter activities in Saratoga! Skiing, snow sports, ice skating, sightseeing - the Saratoga area has it all! Enjoy these great winter activities in Saratoga, Warren, and Washington counties. Take a look through some of the events and fun activities Saratoga has to offer this winter season.
Looking for some gorgeous winter photos? Check out "Frozen Moments In and Around Saratoga" from blogger Gail Stein.
Top Winter Events in Saratoga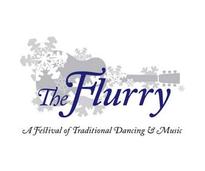 Feb. 16-18, 2018
People of all ages and abilities are invited to The Flurry to celebrate and learn dances from around the world!
More Winter Fun