Best Winter Staycation Ideas the Whole Family Will Enjoy in the Saratoga Area
Each winter, the Saratoga Springs area transforms into a snowy wonderland of fun, making it the perfect location for a staycation filled with family-friendly activities. From downhill skiing at a local ski resort to exploring snow-covered woods on a pair of snowshoes, there are many adventures to discover close to home.
Take a look at our recommended winter staycation ideas below and either plan the ultimate day trip or an overnight getaway.
See Our Top Picks for Downhill Skiing & Snowboarding Near Saratoga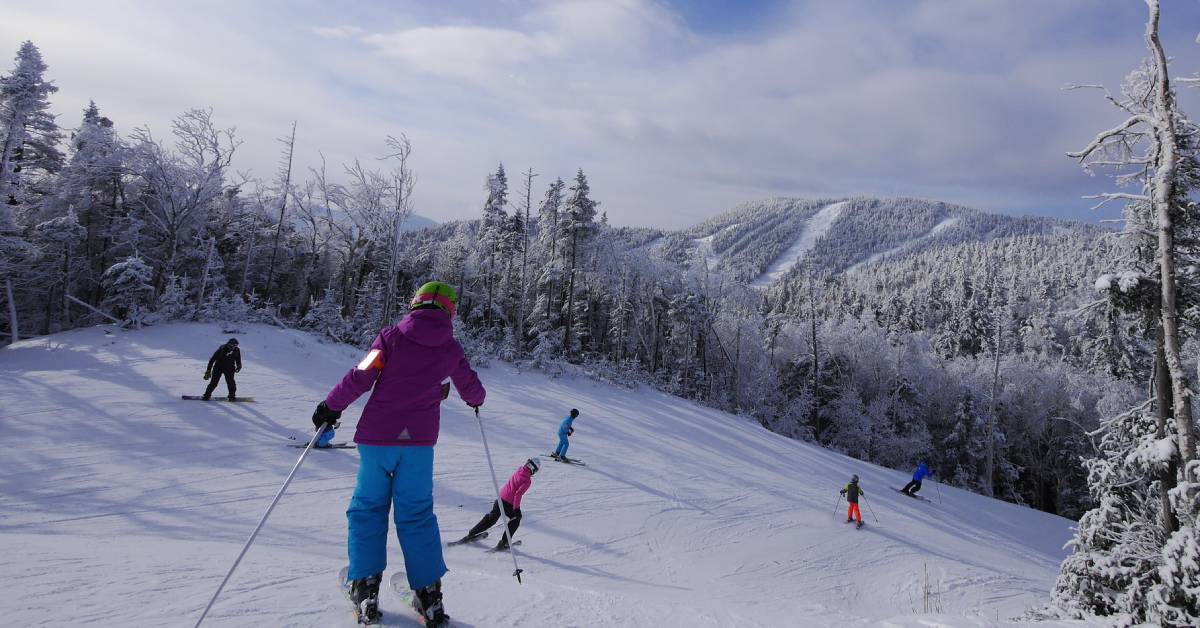 You don't have to travel outside of New York State to experience some of the best downhill skiing and snowboarding in the Northeast. Saratoga Springs is located within easy driving distance of several outstanding ski areas in Upstate New York.
For skiing in the southern Adirondacks, you can't beat the trails at Gore Mountain in North Creek. Gore is only one hour from Saratoga and offers skiers over 100 trails and 14 lifts across seven mountain areas. Cross-country skiing and snowshoeing are available at their Nordic Center too.
Or, a little closer to home at just under 30 minutes north of Saratoga, West Mountain in Queensbury has 31 trails (all lighted for day and night skiing), a family-friendly snow tubing park, and multiple on-site dining options.
Get more details about the region's ski areas »
Plan the Perfect Cross-Country "Skication" at These Winter Destinations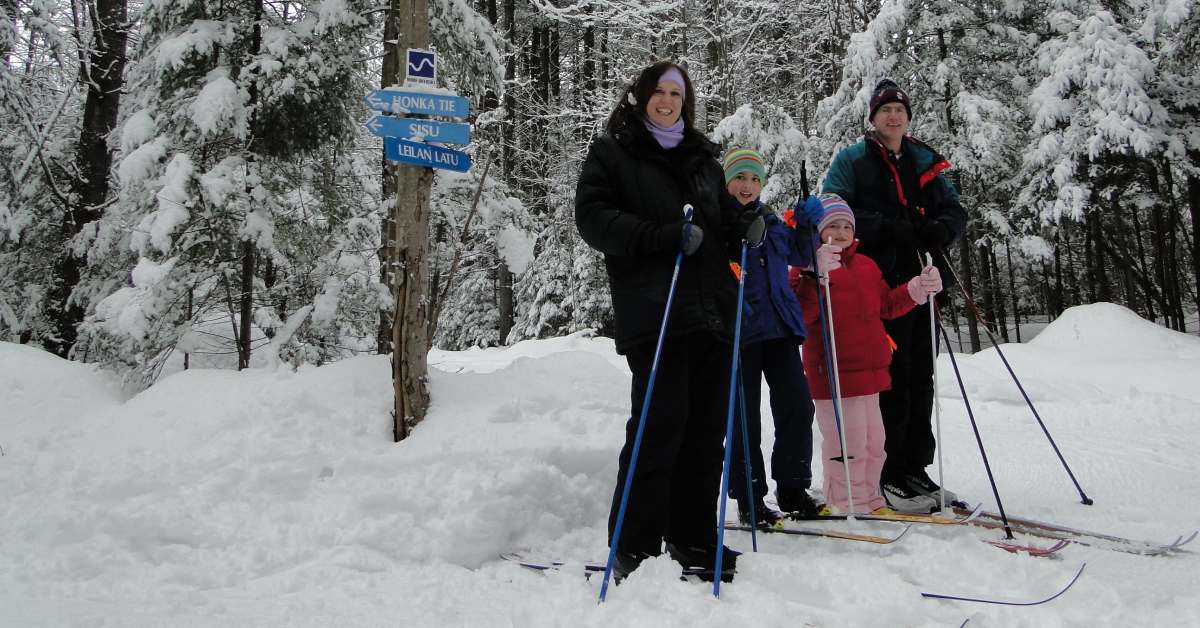 Cross-country skiing is a popular alternative for those who don't want to hit the slopes during winter, and you can find family-friendly trails at Lapland Lake Nordic Vacation Center in Northville and Garnet Hill Lodge in North Creek. These two winter destinations provide both lodging and on-site trail systems, and they are ideal for a local "skication."
Here in the Saratoga area, Lapland Lake Nordic Vacation Center is well known as a top cross-country skiing site featuring majestic forests and scenic streams. From kids to adults and beginners to experts, everyone is welcome to try skiing, snowshoeing, and other winter activities on their vast property. Use of the facility is free for lodging guests, which is a perk of staying overnight at Lapland Lake.
Farther north in the Adirondacks at Garnet Hill Lodge, trail access is also included with overnight stays, allowing you to step outside the front door and start exploring their 50 km trail network with ease. There are groomed cross-country ski trails and designated snowshoe routes, and equipment rentals and day pass purchases can be made online.
Here are more places to go cross-country skiing »
Explore a Gorgeous Snow-Covered Forest at Into the Woods Farm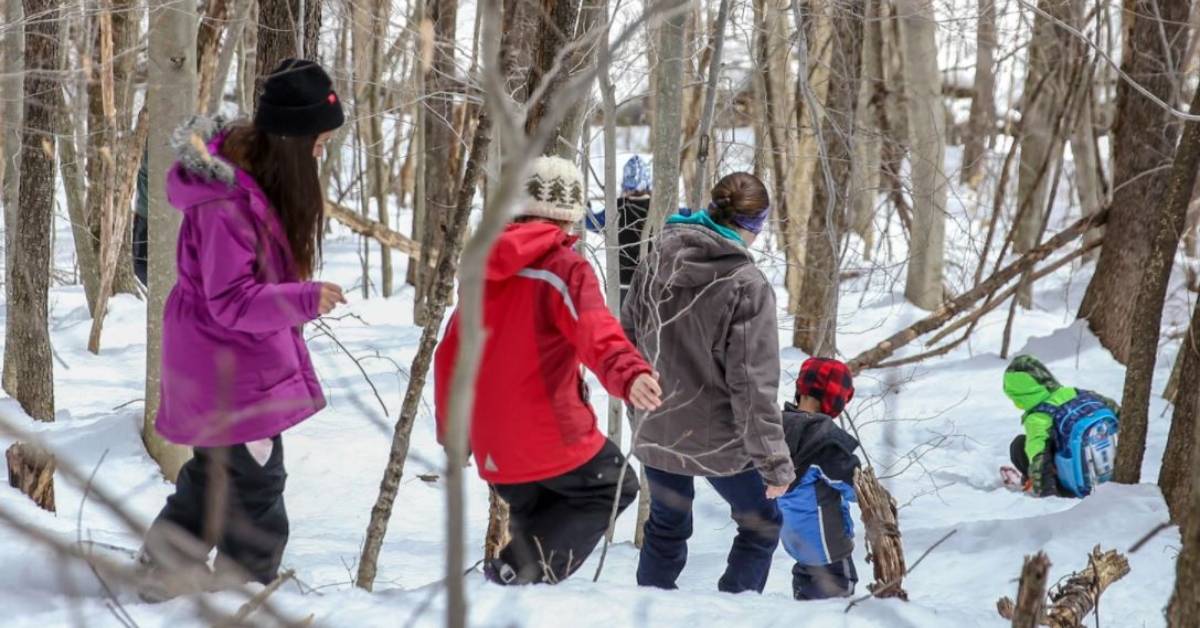 Snowshoeing is a fantastic group activity during winter, especially at Into the Woods Farm, which is tucked away in Middle Grove. This hidden gem educational farm is located approximately 25 minutes from downtown Saratoga, and they host a variety of seasonal programs, such as snowshoe adventures, goat yoga, and wild walks with their herd of goats.
Into the Woods Farm's guided snowshoe adventures are open to all ages, and they include a brief overview of winter preparedness and instructions. These trips are a wonderful way to get outside with the family and learn about the farm and the surrounding forests, streams, and wetlands. Snowshoe rentals are available if needed.
Take an Invigorating Winter Hike Through a Beautiful Park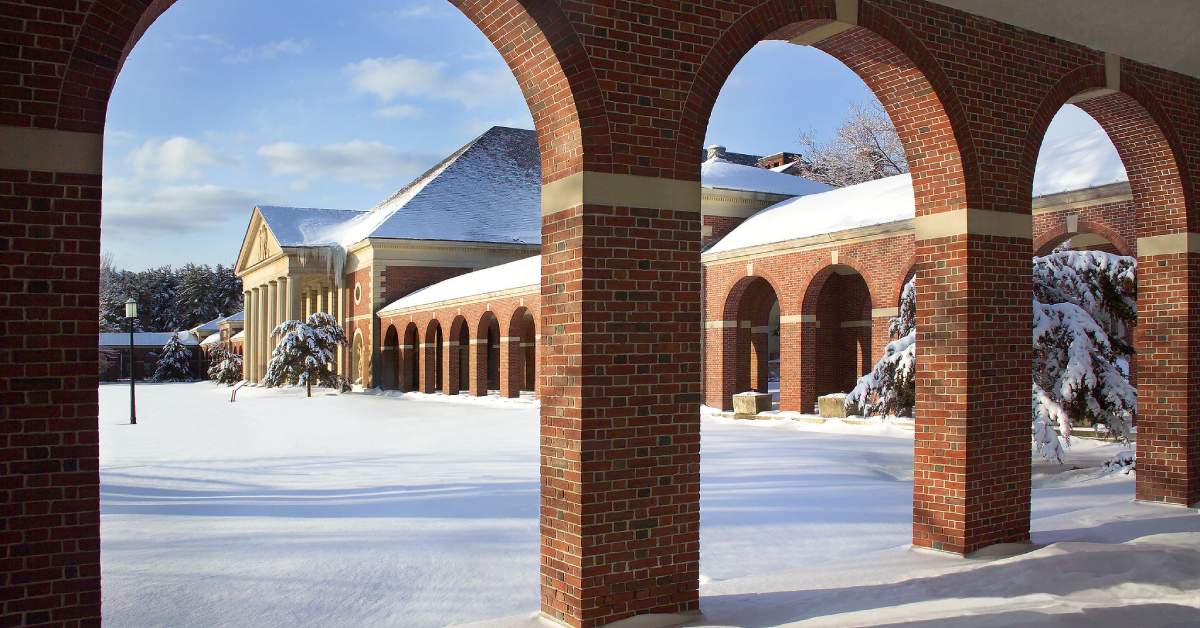 If you're interested in family-friendly hiking trails this winter, then you should add Saratoga Spa State Park and Wilton Wildlife Preserve & Park to your list of places to visit. Both parks are open throughout the season and feature easy trails that are great for hiking, cross-country skiing, and snowshoeing as weather permits. While snowshoe rentals are available at Saratoga Spa State Park, Wilton Wildlife Preserve & Park offers ski and snowshoe rentals.
Sit Back & Experience a Memorable Sleigh Ride in the Adirondacks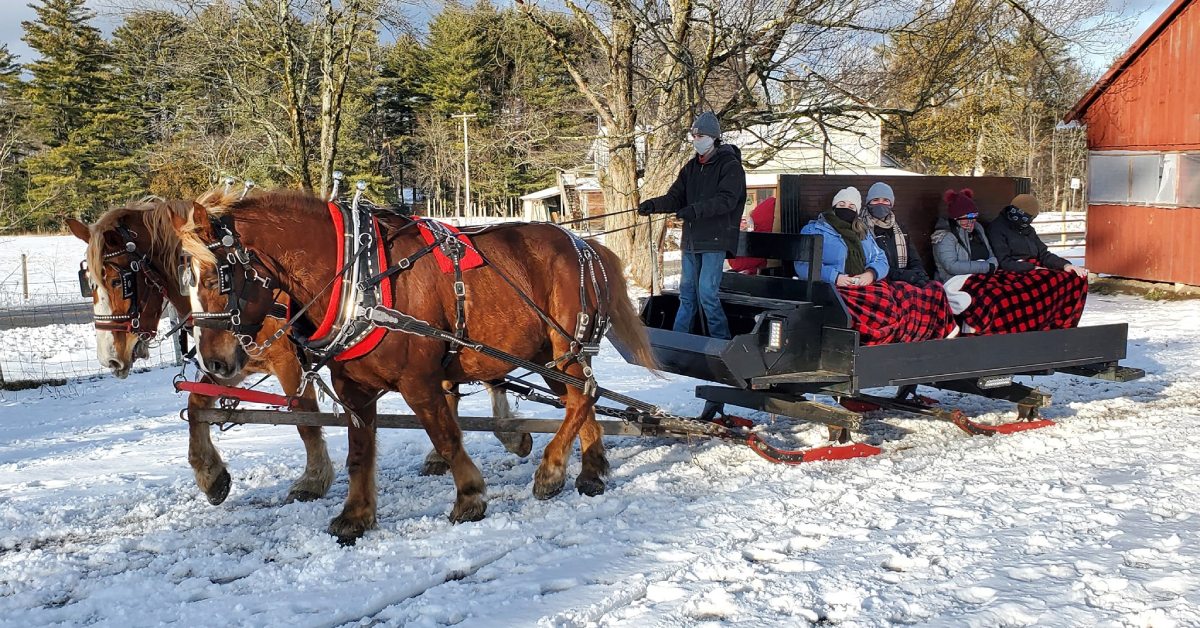 A truly unique winter activity awaits in the Adirondacks - sleigh rides! While they're known for their seasonal horseback riding, Circle B Ranch in Chestertown offers group and private sleigh rides at their property in Chestertown. The entire family will love dashing through the snow in a sleigh as the team of horses takes you through fields and woods. At the end of your trip, you can enjoy complimentary refreshments at the barn and gather around the outdoor fire pit for s'mores.
Escape the Outdoors & Strike Up Some Fun at a Bowling Alley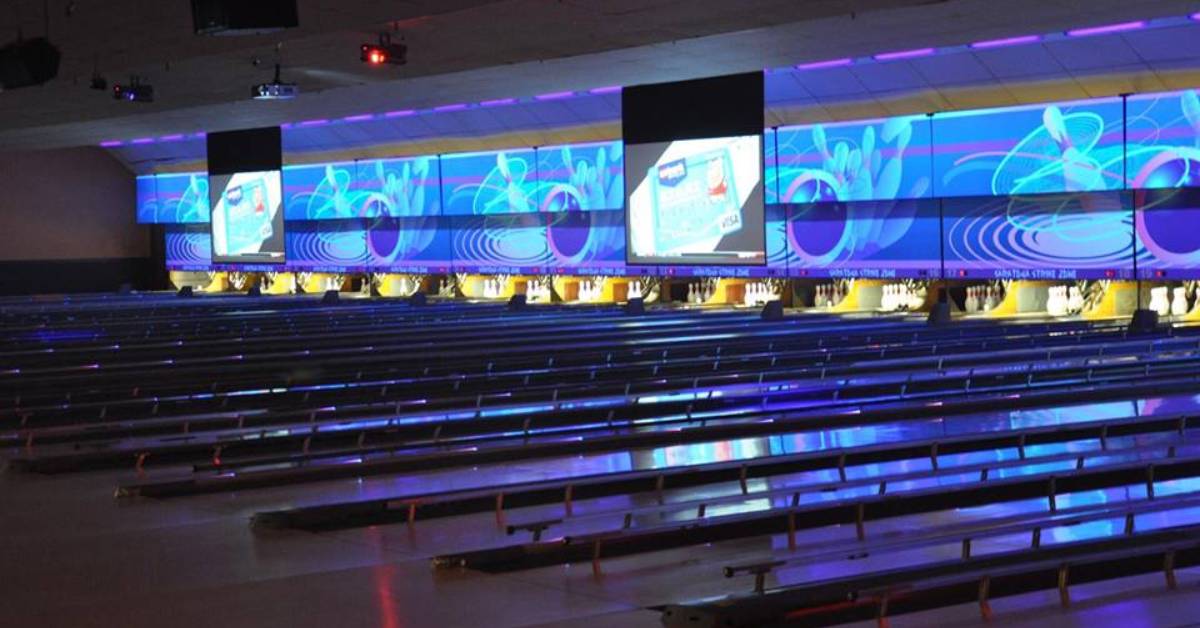 When you need a break from the cold outdoors, it's time to hit the lanes at a bowling alley. Round up the family for an exciting game of bowling at Saratoga's leading bowling alley—Saratoga Strike Zone. This entertainment hotspot includes 34 lanes, a state-of-the-art light and sound show, and bumpers upon request. Food is available at the snack bar and on-site sports pub.
These are just some of the ways you can have a fun-filled winter staycation in the Saratoga area. If you want to turn your trip into an overnight, then browse local lodging options »