Visit Saratoga Spa State Park in Saratoga Springs, NY
From the mineral springs to SPAC, Saratoga Spa State Park is home to some of Saratoga Springs' most popular attractions. Take a trip to this hotspot and discover a variety of activities to enjoy throughout the year.
More Info: Get Directions | Find Trails | Saratoga Spa State Park Attractions
Learn About This National Historic Landmark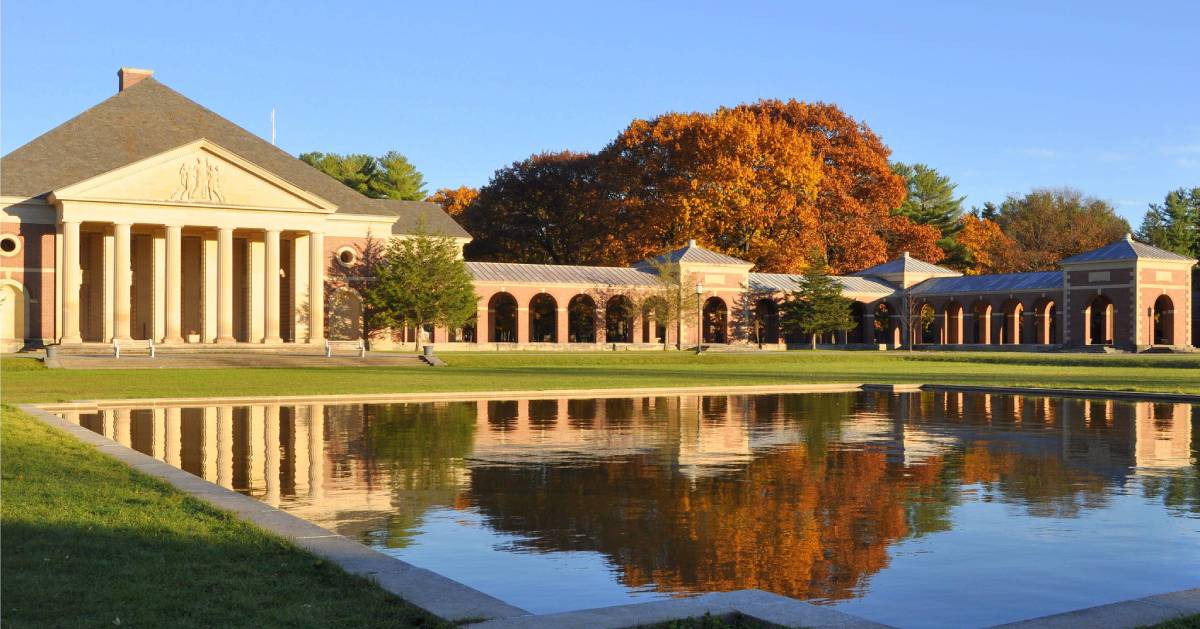 Belief that the waters of Saratoga held healing properties led to the construction of spas and health centers that would cater to the local tourism and health industries. Companies began to bottle and sell the water as well, giving Saratoga the nickname "The Queen of Spas."
At the height of this bottling frenzy in the early 1900s, there were more than two hundred private wells tapping into Saratoga's mineral springs! However, amid fears of losing this precious natural resource, Saratoga Spa State Park was started as a conservation effort to preserve the mineral springs. New York State declared the site a state reservation and took ownership.
Soon after in 1962, the property was designated a state park, and in 1987, it was named a National Historic Landmark. Today Saratoga Spa State Park is renowned for its classical architecture, mineral springs, and unique attractions.
View the Hours of Operation & Fees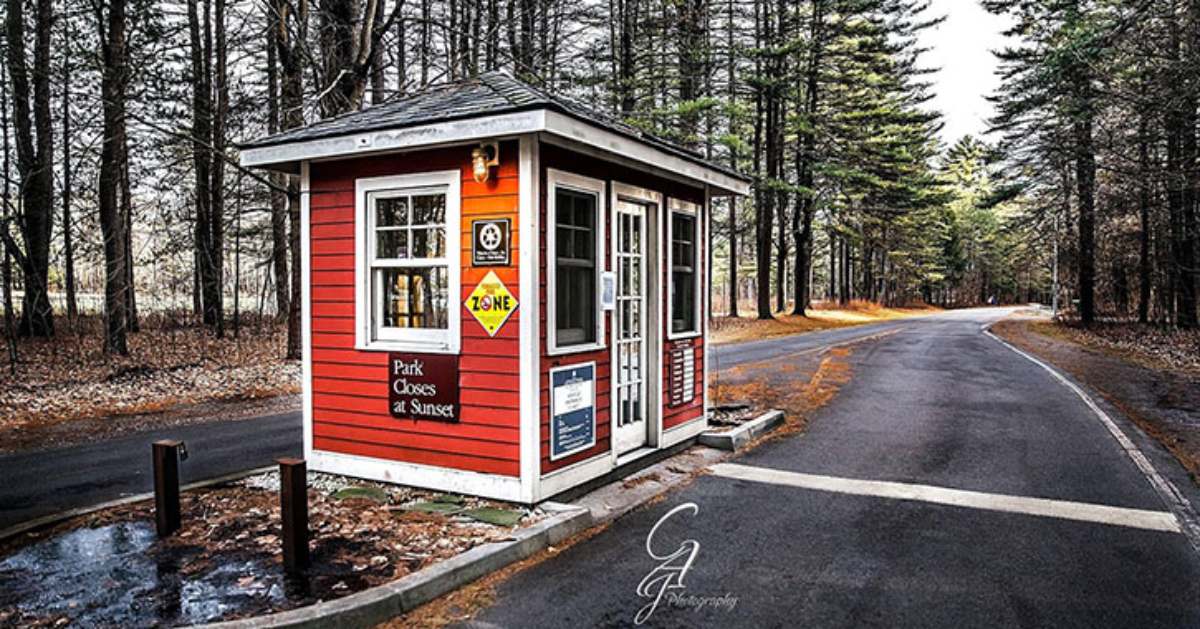 Saratoga Spa State Park is open to the public year round, but during certain periods, there are fees you must pay at the toll booth to enter.
2023 Toll Booth Hours of Operation
April 29 - May 28, 2023: 8:30am - 4:30pm (weekends)
May 29 - September 4, 2023: 8:30am - 4:30pm (Daily, except for Special Events)
September 5 - October 12, 2023: 8:30am - 4:30pm (weekends & holidays)
2023 Vehicle Entrance Fees
$10 per vehicle *Victoria Pool additional fee
Special event vehicle use fee: $10
Non-Profit Buses: $35
Commercial Buses: $75
Not-for-Profit Seasonal Bus Permit: $150
During other times of the year, there are no fees for entering the park. Find more info »
Explore Attractions & Recreational Activities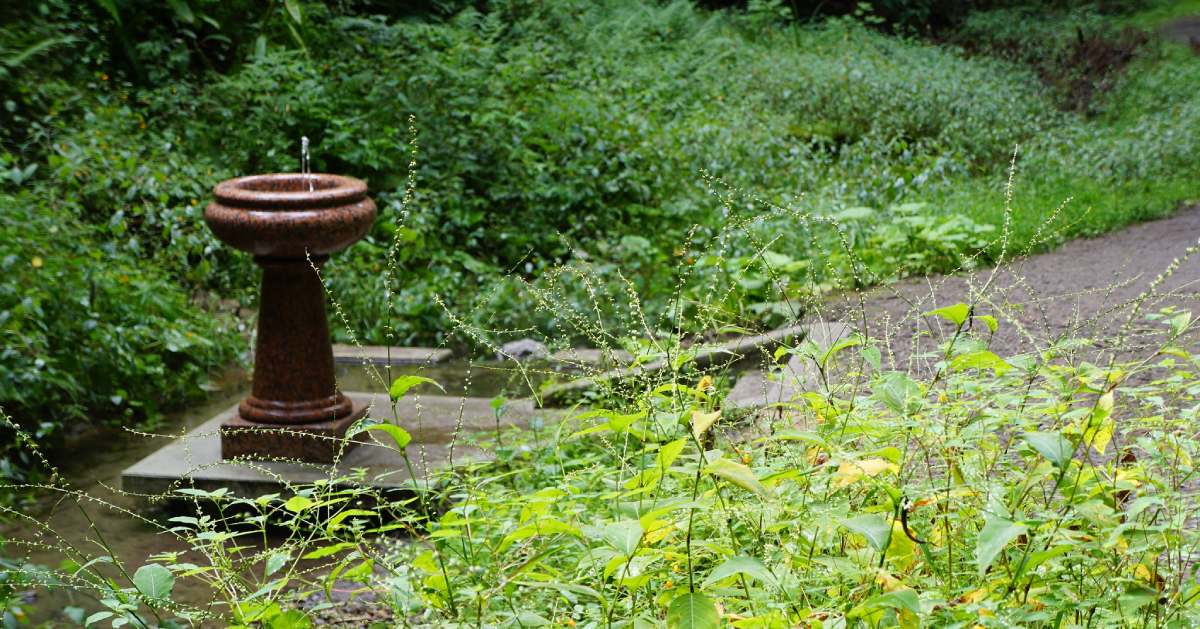 Nature & Walking Trails
The miles of nature trails allow visitors to explore the beauty of this state park. They are open for running, walking, and biking throughout the warmer months. During your adventure, make sure you visit some of the nearby mineral springs along the way, such as the Ferndell Spring (pictured above) and the Orenda Spring.
When the snow falls, you'll find approximately 12 miles of cross-country skiing trails and snowshoeing trails too.
'The Arcade' Welcome Terrace and Roosevelt Drive
In late summer 2023, Saratoga Spa State Park completed its much-anticipated makeover. The most significant addition to the park is the new Roosevelt Drive, which now provides much safer walking and biking paths, connecting the Avenue of the Pines to popular spots like the golf course, pools, picnics, and the famous Roosevelt Baths and Spa.
In addition to Roosevelt Drive, there is also a new Welcome Terrace known as 'The Arcade.' This welcoming space offers plenty of seating and is poised to become the perfect new gathering place within the park.
Picnic Areas
Picnic sites are open to the public with picnic tables, grills, and restrooms. For larger groups, there are picnic areas that provide shelter and require advance reservations. There are also pavilions that are available to rent for special occasions.
Swimming Pools
Swimming is available for the entire family at the two pools in the park: there's the Peerless Pool complex, which includes a large main pool as well as separate smaller pools, or you can take a dip in the Victoria Pool. The Peerless Pool is free, but there is a fee to access the Victoria Pool.
Golf Courses
Hit the green at the park's two beautiful golf courses! There is a championship 18-hole course and a par 29 executive course, in addition to a pro shop and restaurant.
Creekside Classroom
This four-season environmental education center is operated by the local staff and offers year-round programs, such as field trips, hikes, tours, and more.
Saratoga Spa State Park is full of attractions for all ages, including historic buildings, museums, performing arts centers, golf courses, mineral springs, and more!