Explore Saratoga Spa State Park's Nature Trails
Saratoga Spa State Park is well known as a top spot for outdoor recreational activities in the Saratoga region. The nature trails are open year round and you can enjoy walking, jogging, biking, cross-country skiing, and snowshoeing.
More Info: General Information | Get Directions | Saratoga Spa State Park Attractions
Featured Walking & Biking Trails in Saratoga Spa State Park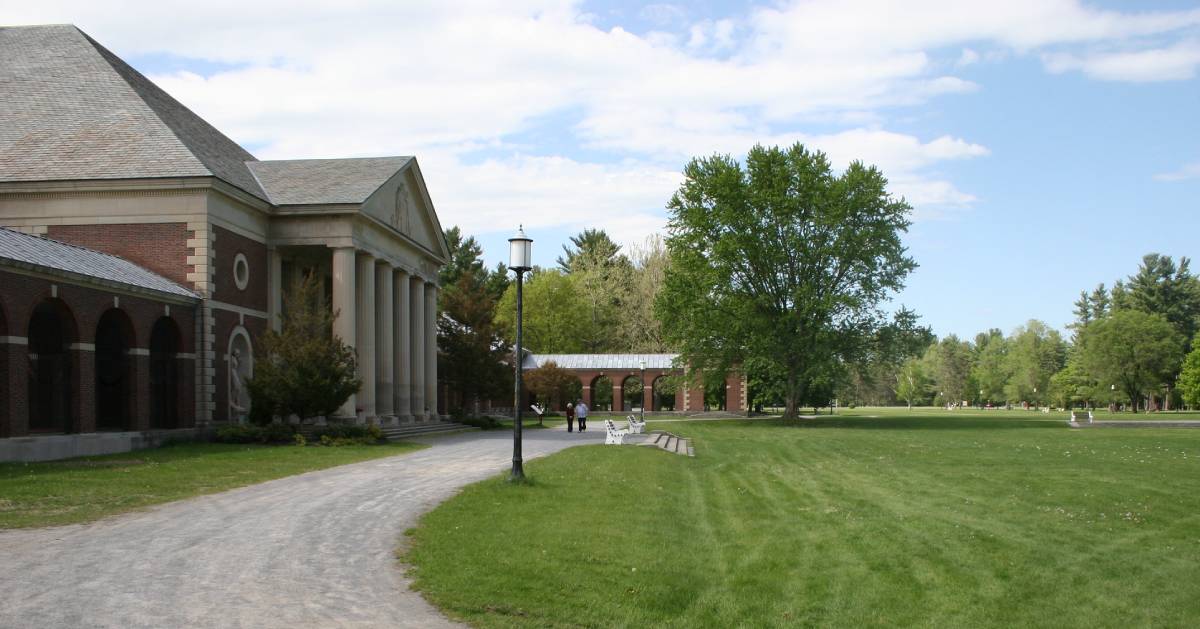 The New York State Office of Parks, Recreation and Historic Preservation has released trail maps that highlight Saratoga Spa State Park's multi-use recreational trails, which are perfect for casual walkers, joggers, and bicyclists. You can expect to encounter gentle terrain and a number of attractions during your visit, including mineral springs, picnicking areas, and more.
Avenue of the Pines Trail
This paved 1.8-mile trail loops through the northern section of Saratoga Spa State Park. You'll travel along Avenue of the Pines and past the Lincoln Baths building.
Ferndell Trail
Centrally located, this short .23-mile nature trail is easily accessed from North Side Road and will take you to the Ferndell mineral spring. The trail also connects with the Geyser Trail, featured below, for those interested in a longer trip.
Geyser Trail
The longest designated trail in the park, this 2.9-mile trail is found just east of the Saratoga Performing Arts Center parking lot and brings you by the Geyser Island Spouter that sits along Geyser Creek, as well as the Hayes mineral spring.
Springs Trail
The short .22-mile Springs Trail branches off from the Geyser Trail and takes you to a popular mineral spring in the park, the State Seal Spring.
Peerless Loop
The .93-mile Peerless Loop will bring you around the Peerless Pool Complex and the Polaris Pavilion.
Wetland Trail
Saratoga Spa State Park's 1.13-mile Wetland Trail is located in the southwest section of the park. You'll find a parking lot at the Coesa Pavilion near the trailhead.
See the Saratoga Spa State Park Trail Map »
Find Trails for Cross-Country Skiing & Snowshoeing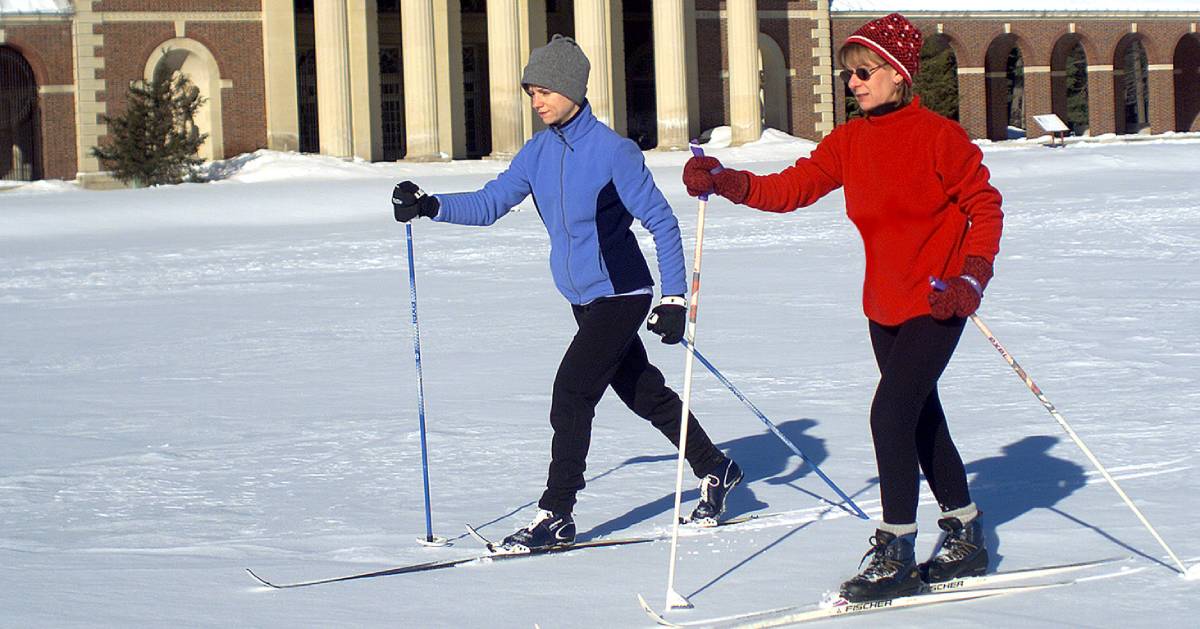 During the winter months, Saratoga Spa State Park transforms into a snowy wonderland that both cross-country skiers and snowshoers can enjoy.
SPAC Spur
The SPAC Spur is a .6-mile trail that begins at the SPAC parking lot and travels south toward the Peerless Pool Complex.
Peerless Loop
Take a trip around the Peerless Pool Complex by following the .7-mile Peerless Loop.
Carriage Trail and Geyser Picnic Loop
The 1-mile Carriage Trail and Geyser Picnic Loop features a mix of easy and difficult terrain.
South Loop
Ready for a good exercise? Check out the 1.7-mile South Loop, which travels through the southeastern section of the park and past the DEC Tree Nursery.
North Loop
Located near a warming hut, the 1.5-mile North Loop will bring you around the golf course in the northeastern corner of the park.
See the Saratoga Spa State Park Winter Sports Map »
Source:
https://parks.ny.gov/parks/saratogaspa