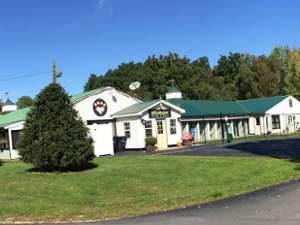 Middle Grove, NY
At Milton Manor Pet Spa & Resort, we think that all the members of your family deserve a vacation - even the four-footed ones! Ser...
[+More]
Clifton Park, NY
We combine the earthly qualities of good old-fashioned loving care with state-of-the-art boarding to assure a safe, healthy, happy...
[+More]
Ballston Spa, NY
Serving clients and their pets in Saratoga County for 80 years! Now, in our new state-of-the-art clinic, we are able to serve you...
[+More]