Adventures in Boating & Paddling: Explore the Lakes, Rivers, and Waterways of Saratoga County
One of the best ways to enjoy the outdoors is by boat, especially in Saratoga County. Picture yourself paddling down a winding river as you fall back in love with nature. Or, do you see yourself riding in a motorboat across a lake with a refreshing breeze against your face? Whether you prefer boating or paddling, there are plenty of wonderful waterways to explore in this region.
Spend a Spectacular Day on Saratoga Lake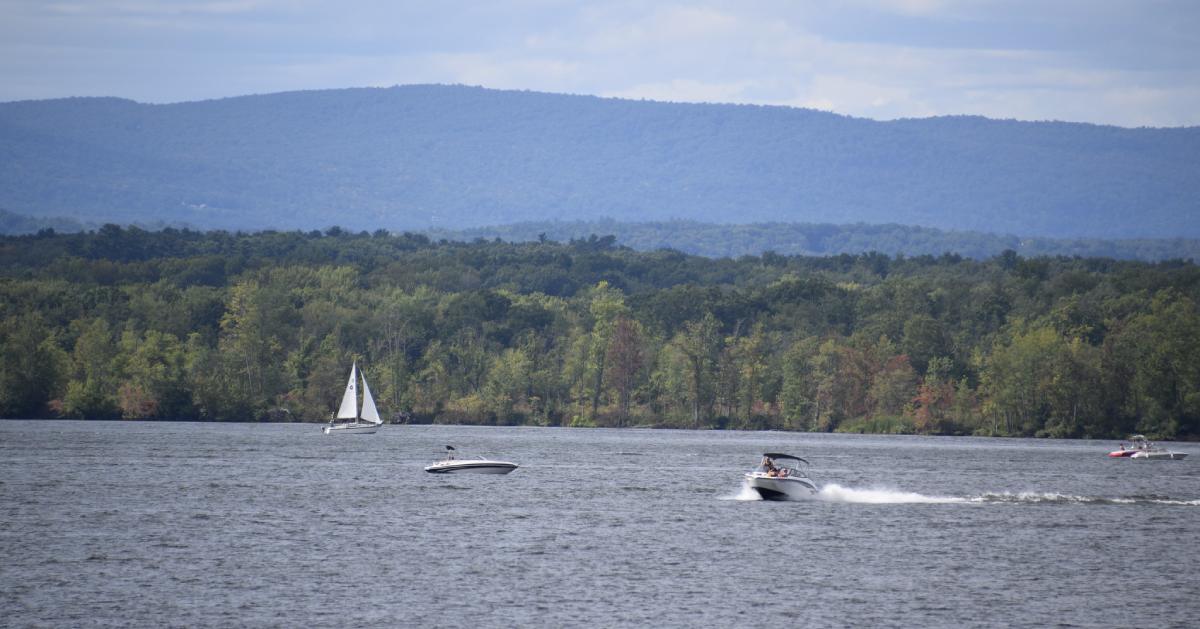 Saratoga Lake is a major attraction for locals and visitors in Saratoga County. At approximately 4.5 miles in length, the lake welcomes anyone ready for a memorable adventure on the water. Best of all, there are a few boat launches to choose from along the shoreline, including:
Saratoga Lake State Boat Launch - Open for public boat launching from April - October, the Saratoga Lake State Boat Launch is a great spot to launch your motorized boat. The boat launch is located on northern Saratoga Lake, and there is a fee to enter and park your car.
Waterfront Park - This free public park on the west side of Saratoga Lake has a launch area for canoes and kayaks.
Brown's Beach - A shallow launch area for canoes and kayaks is located at Brown's Beach on southern Saratoga Lake.
Boat & Paddlesport Rentals
Want to spend a day out on the water? A large variety of pontoon boats are offered by Salvi Aquatic Boat Rentals. Or, for another fun adventure on the lake, kayaks and stand up paddleboards are available to rent from the Kayak Shak.
Boat Tours
If you just want to soak up the stunning views and relax, then book a tour with Adirondack Cruise & Charter Co., Tiki Tours, or Daleys Adventure Boat Tours, all of which are based at Saratoga Lake. Experienced boat captains will take care of the driving while you enjoy the ride with your group.
After spending a day on the water, we recommend getting some food and drinks by the lakeside at Dock Brown's.
Find more restaurants in the Saratoga Lake area >>
Discover Lake Lonely and the Kayaderosseras Creek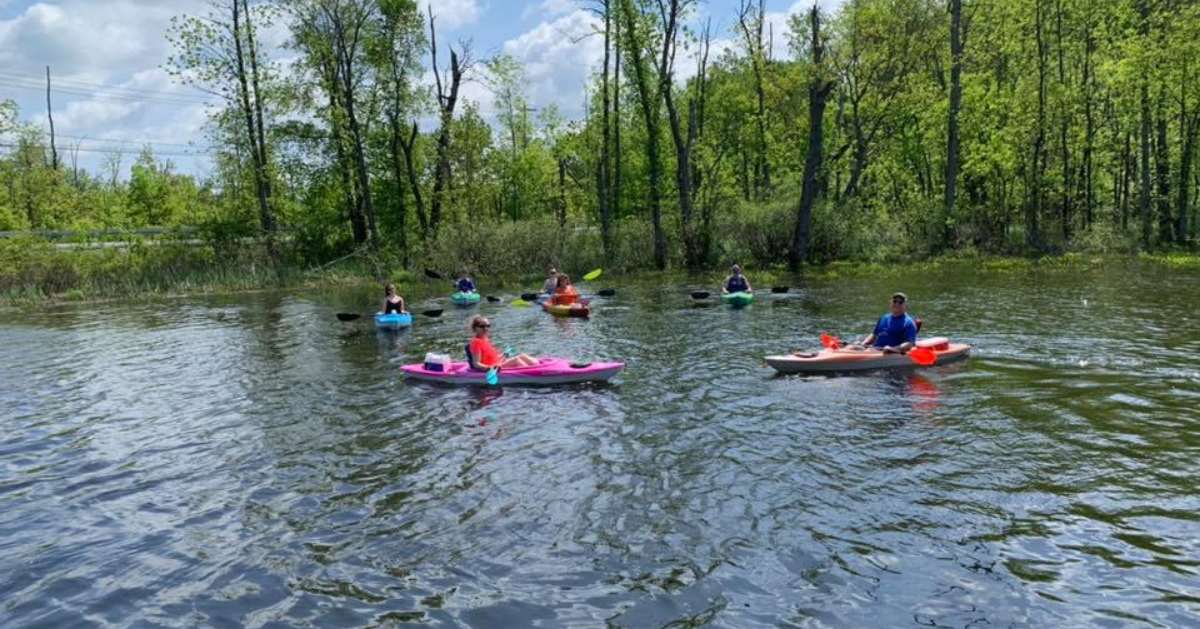 Located a short distance away from Saratoga Lake, Lake Lonely is a 136-acre lake surrounded by mixed deciduous swamp to the north and private residences to the south. The main boat launch is at Lake Lonely Watersports, where you can launch your canoe or kayak for a fee. Or, rent a kayak, stand up paddleboard, or rowboat at the watersports company and then head out on the lake.
Lake Lonely and Saratoga Lake are connected via the Kayaderosseras Creek (Kaydeross), the longest river in Saratoga County. Although you can access this winding waterway from either of these lakes, paddlers typically enter from farther up and then travel downstream. Free parking and launch sites are located at Gray's Crossing in Ballston Spa, or the Driscoll Road Kayak Access and Blodgett Landing Kayak Access in Saratoga Springs.
Paddle Your Way Across the Waters of Moreau Lake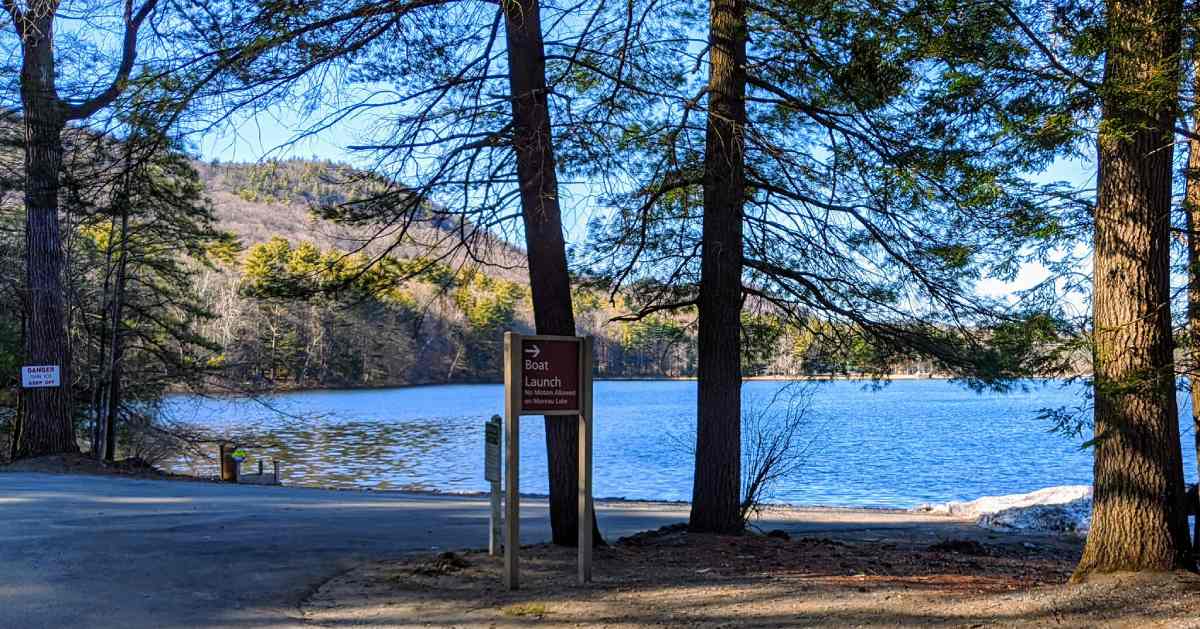 Moreau Lake State Park in Gansevoort is a top spot for outdoor recreational activities in the region because you can go bird-watching, hiking, biking, fishing, paddling, swimming, and more. Located within the park, the 128-acre Moreau Lake is open for non-motorized boats, making it the perfect choice for a peaceful paddling trip.
A small vehicle entrance fee is collected from early May through early October, but the boat launching ramp is free to use once you're inside Moreau Lake State Park.
From the launch site, paddle north and enjoy the natural scenery and quiet atmosphere. The lake is nestled amid hardwood forests, pine stands, and rocky ridges. Don't own a boat? Kayaks, rowboats, and canoes are available to rent on-site from the State Park.
Take a Relaxing Tour of the Round Lake Shoreline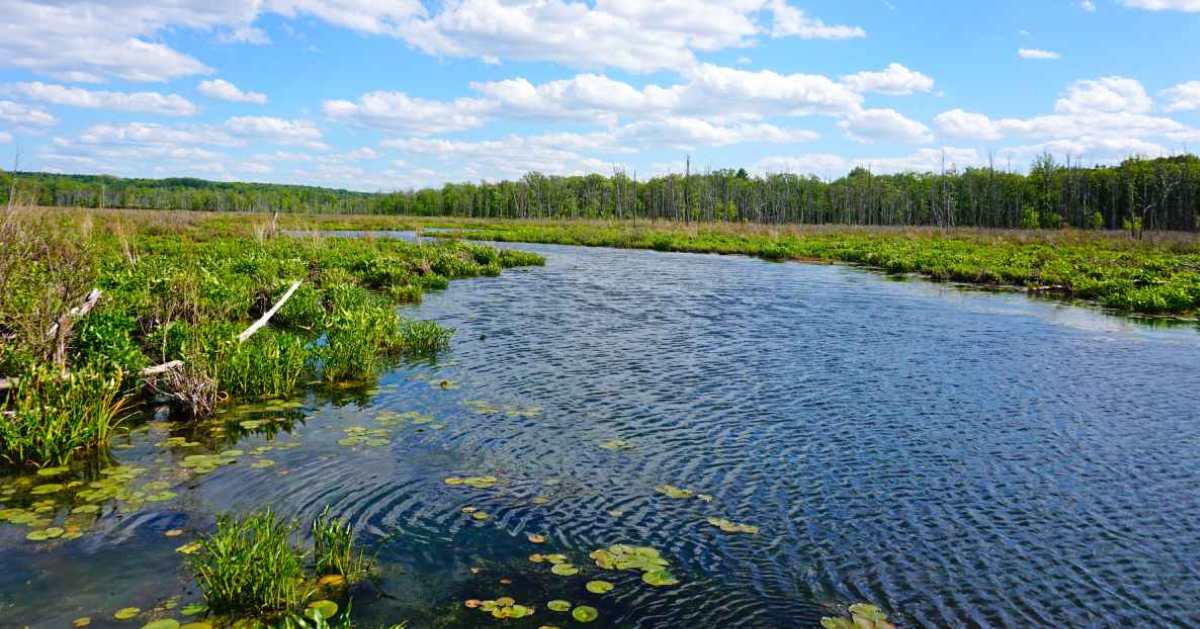 In recent years, Round Lake in southern Saratoga County has become more accessible for both boaters and paddlers thanks to the construction of new boat launches. Named for its circular shape, Round Lake features a shoreline length of 2.4 miles, and it has a relatively shallow mean depth of 7 feet.
The main access point for the public is the DEC boat launch, which is located off Route 9 on the western shoreline. When you arrive, you'll find an informational kiosk, a concrete ramp for motorized boats, a separate launch area for canoes and kayaks, and parking for 9 vehicles with trailers and 11 additional cars. Upstate Kayak Rentals operates a Kayak Rental Hub just north of the boat launch as well.
Paddlers can also access Round Lake from the southern shoreline by visiting the Round Lake Preserve. This nature preserve has a canoe/kayak launch at the end of a 100-yard boardwalk that leads into the Anthony Kill, an outlet stream connected to the lake.
Make the Great Sacandaga Lake Your Next Boating Destination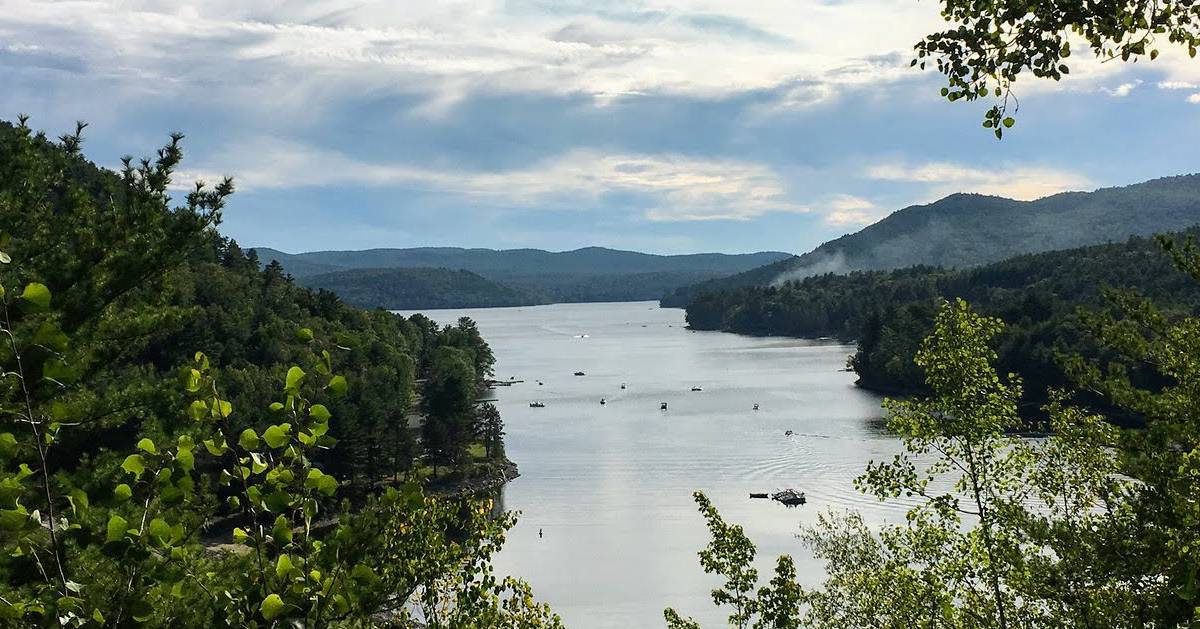 You can't talk about boating in Saratoga County without mentioning the Great Sacandaga Lake, which is located in the northwestern corner of the region. With a shoreline length of 115 miles, this 24,707-acre lake is the third largest body of water in the entire Adirondack Park.
The Great Sacandaga Lake is a paradise for boaters, paddlers, and anyone who enjoys water-related recreational activities. There are 4 DEC-operated boat launches on the lake, but the only one in Saratoga County is in Hadley. You can reach this boat launch by driving to Hadley and then following North Shore Road west. The hard surface launch can accommodate most trailered boats, and the parking area has room for 44 cars and trailers.
Experience the Majestic Hudson River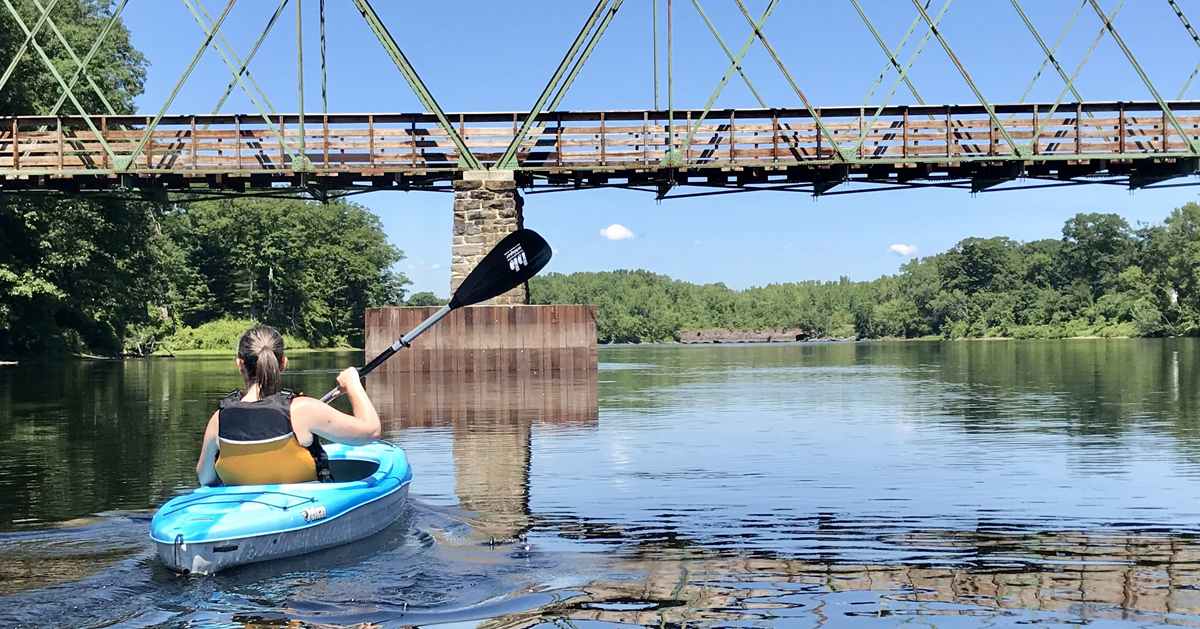 The Hudson River offers an unforgettable outdoor adventure no matter where you enter the 315-mile-long waterway. Here in Saratoga County, the river flows along the northern border of the county and then goes south along the eastern border. It's a popular waterway for boaters and paddlers to experience this scenic part of New York State.
To access the Hudson River, we recommend checking out one of the local DEC-operated boat launches in Corinth, Moreau, Schuylerville, Stillwater, Mechanicville, Halfmoon, and Waterford. The DEC's website notes which boat launches are open for trailered boats, and which are not.
For a fun day trip, consider launching your kayak or canoe from Hudson Crossing Park, a public recreational park in Schuylerville. Admission is free, and the park features picnicking areas, nature trails, and scenic overlooks. Parking is available near the canal, and the boat launch is down a short trail.
From the Hudson River, you can access the Champlain Canal, which connects this river to Lake Champlain. In fact, the Champlain Canal officially begins at the confluence of the Hudson and Mohawk Rivers in Waterford. You can launch your kayak at the Waterford Boat Launch (Upstate Kayak Rentals is also right there!).
Head Out on a Journey Along the Mohawk River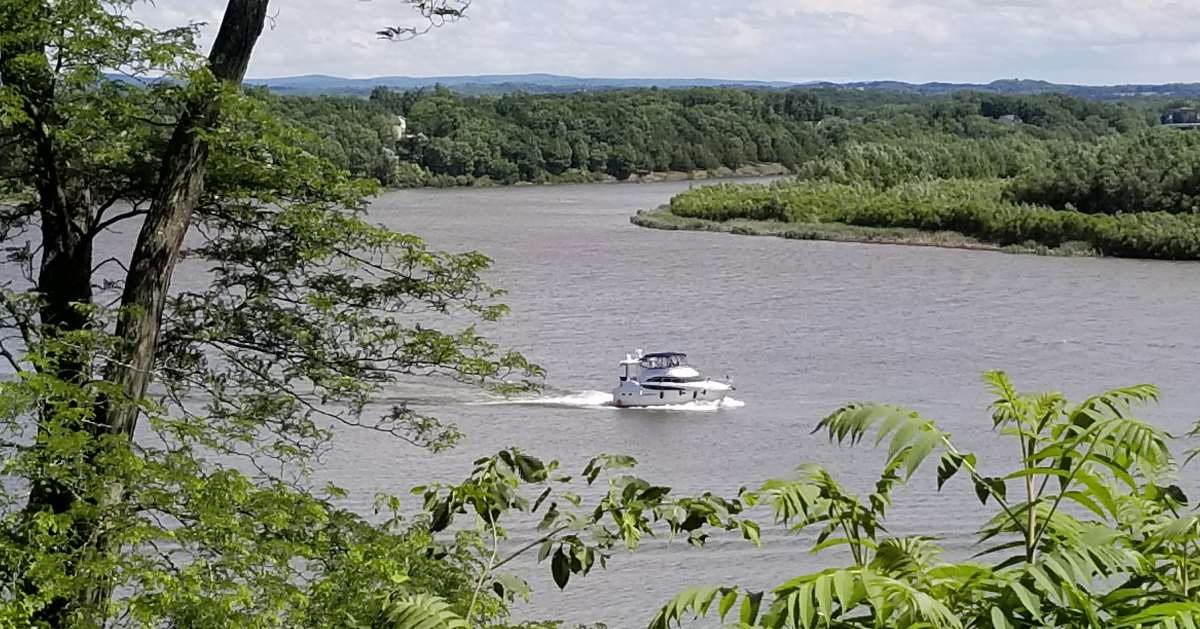 Beginning in Lewis County, the 149-mile-long Mohawk River flows east until it joins up with the Hudson River in Waterford. Saratoga County's southern border is located along the river, and there are multiple boat launches where you can access the waterway.
Want to go on a relaxing paddle? Start from one of the three DEC-operated boat launches in Clifton Park, which feature hand launches for canoes and kayaks. The boat launch at Mohawk Landing offers access to the river west of Lock 7, while the other two launches provide access to the river east of Lock 7.
If you have a larger motorized boat, then you can launch at the DEC's public boat launch in Waterford at the Lock 6 State Canal Park. This site has parking for 50 cars and trailers, and it's an excellent choice for boaters.
Your next adventure on the water awaits in Saratoga County! Plan a trip to the region and find your new favorite lake, river, or waterway.
This article is sponsored by Saratoga County Tourism. Note: The opinions expressed in this article are those of the authors. They do not necessarily reflect the opinions or view of Saratoga County Tourism or its members.