Saratoga Lake Restaurants: Dine on the Lake or Enjoy Scenic Views Nearby
The Saratoga Lake area is home to a variety of restaurants and bars where you can enjoy food, drinks, and scenic views. While some restaurants are located directly on the lake, others offer scenic views of the water or nearby surroundings. Take a pitstop from all the water fun and discover these dining options around the lake.
Nostalgia Ale House & Wine Bar
Malta, NY
With a wistful affection of the past, Nostalgia brings you back in time with their atmosphere, music, bar, and menu. Views overlooking the lake, fire rings in summer and winter, daily specials, OPEN ALL YEAR and NOW SERVING LIQUOR!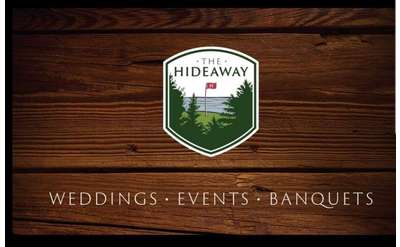 The Hideaway
Saratoga Springs, NY
The Hideaway at Saratoga Lake Golf Club is open to the public seven days a week and features a menu with something for everyone. Indoor and outdoor seating is available, and they offer a banquet space for weddings and events.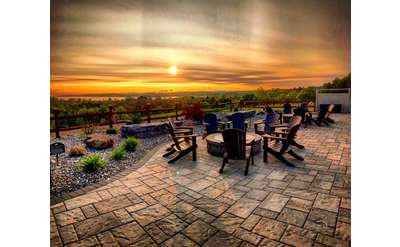 Carson's Woodside Tavern
Malta, NY
Our cozy dining room with a fireplace is the perfect place to enjoy a great meal and a spectacular view of Saratoga Lake and the Vermont mountains. Come experience our great atmosphere, food and service. Only 7 miles from Saratoga Springs!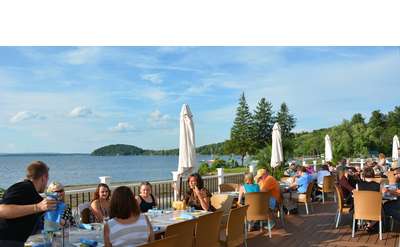 Dock Brown's Lakeside Tavern and Beach Bar
Saratoga Springs, NY
Dock Brown's Lakeside Tavern offers an inviting atmosphere and lakeside dining right on Saratoga Lake. They specialize in upscale pub fare, unique craft beers, specialty artisan cocktails, and they often have live music or special events going on.
Harvest & Hearth
Saratoga Springs, NY
Harvest & Hearth is located on Fish Creek near the north end of Saratoga Lake, and the restaurant specializes in artisan wood fired pizza.
Panza's Brick Oven Pizza
Saratoga Springs, NY
Located on beautiful Saratoga Lake, Panza's Brick Oven Pizza offers a wide variety of classic and specialty pizzas.
Looking for more Saratoga area restaurants? Browse our dining directory »