Enjoy the Scenic Views at Saratoga Lake's Waterfront Park
Looking for a great spot to picnic or kayak while you're visiting Saratoga? While most of the beaches are privately owned besides Brown's Beach, Waterfront Park is a fantastic place to enjoy the day on Saratoga Lake.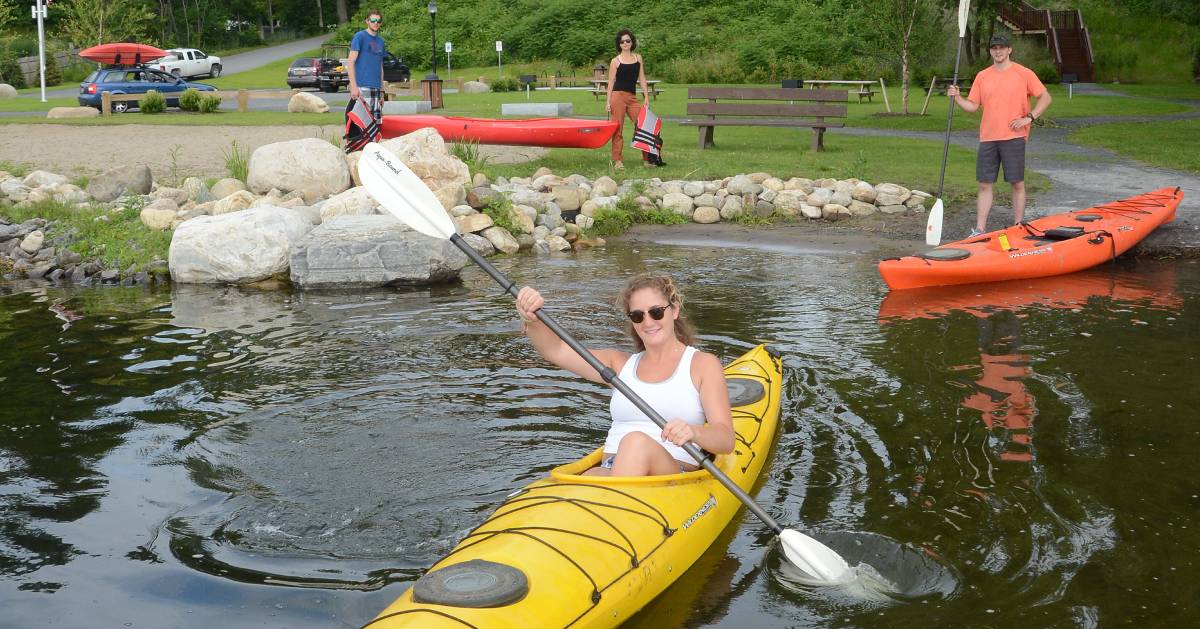 About Waterfront Park
This beautiful public space opened in July of 2015 after a number of years were spent brainstorming how to develop the four-acre parcel of land off Crescent Avenue. Admission is free for visitors.
The lower level of Waterfront Park has been transformed into a sandy beach, perfect for enjoying a sunny day (swimming not permitted). You'll also find a launch area for kayaks, benches, picnic tables, trash cans, and a porta potty (seasonal).
Above the beach on the middle tier, there is a small amphitheater that allows for community gathering and events overlooking Saratoga Lake.
On the top tier, there is a parking lot and staircase that leads to both the amphitheater and beach area. A road winds around the park from the top tier to the bottom so you can unload your kayak at the launch.
Directions to Waterfront Park
If you are coming from downtown Saratoga, head east on Union Avenue and take a right onto Crescent Avenue. Head down the road, and then take a left onto Garside Lane to reach the park.