Forge Your Own Path Through History in Saratoga County
Visit Museums & Historic Sites Where the Past Is Kept Alive
History exists around us in many forms, whether it's an artifact on display or an old building located right around the corner. Saratoga County, NY is a hotspot for history buffs because it's filled with unique museums and historic sites, each offering fascinating facts and stories for you to discover. Some of these places highlight local history, while others focus on a subject you may not know much about yet.
Step back in time and plan a fun-filled tour to Saratoga County's best historic attractions!
Brush Up on Your Knowledge of Local History
Have you ever wondered how your Saratoga County community became what it is today? A lot has changed since the region's early years, but the past has not been forgotten. Local history is preserved and on full display at some of the county's top museums, a few of which we've highlighted below.
Get Inspired at the Brookside Museum in Ballston Spa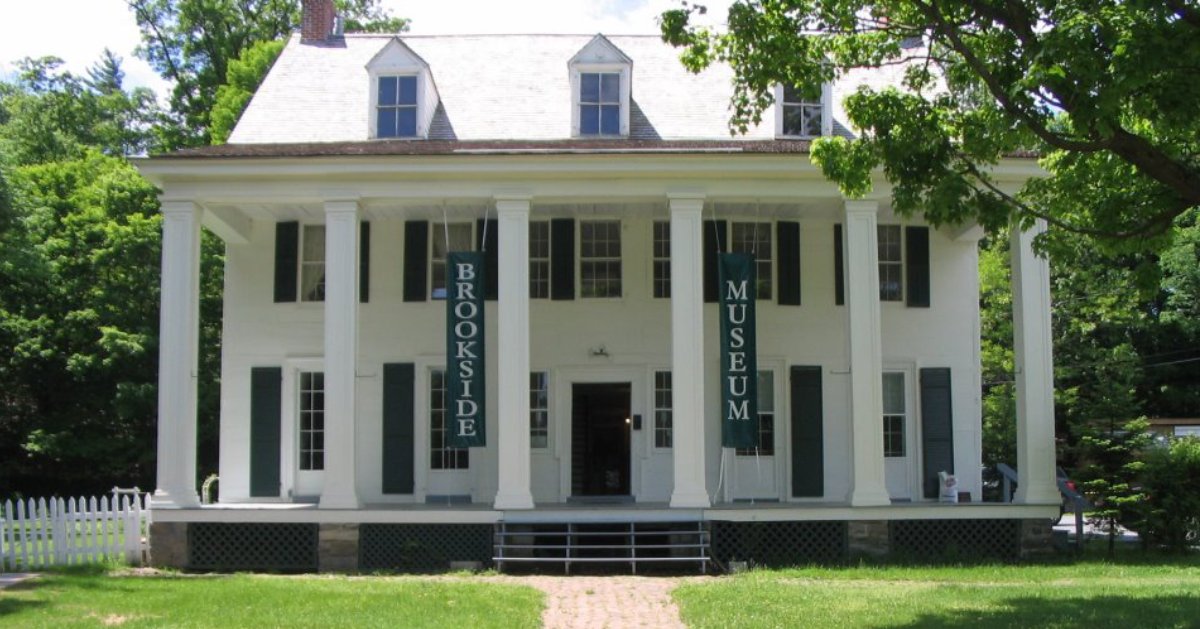 The Saratoga County Historical Society at the Brookside Museum offers engaging exhibits and interactive programs. This museum was formerly a resort hotel back in 1792, and it is among the oldest hotel buildings of its kind in the United States.
In 1970, the Saratoga County Historical Society took over ownership of the building and has worked hard to preserve our area's history within its walls. The Brookside has five galleries, a hands-on history room, a research library, and even a gift shop. Stop by and get inspired by their fascinating exhibits and programs.
Steep Yourself in the Spa City's History at the Canfield Casino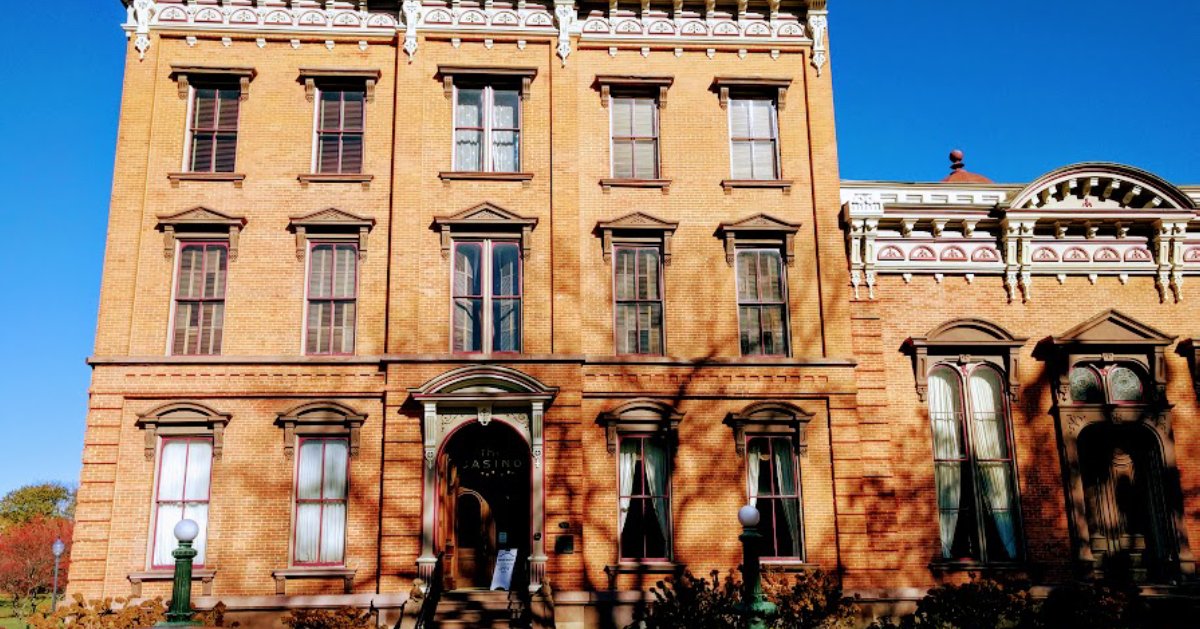 Downtown Saratoga's Congress Park contains several historic monuments, memorials, and statues. However, as you stroll through the park, one place history buffs don't want to miss is the Canfield Casino on East Congress Street.
Originally an elegant casino founded by John Morrissey in 1870, the Canfield Casino now operates as a special events venue and the home of the Saratoga Springs History Museum. The museum presents a variety of changing exhibitions and public programs, and their mission is to chronicle and showcase the story of Saratoga.
Tour One of Northern Saratoga County's Oldest Buildings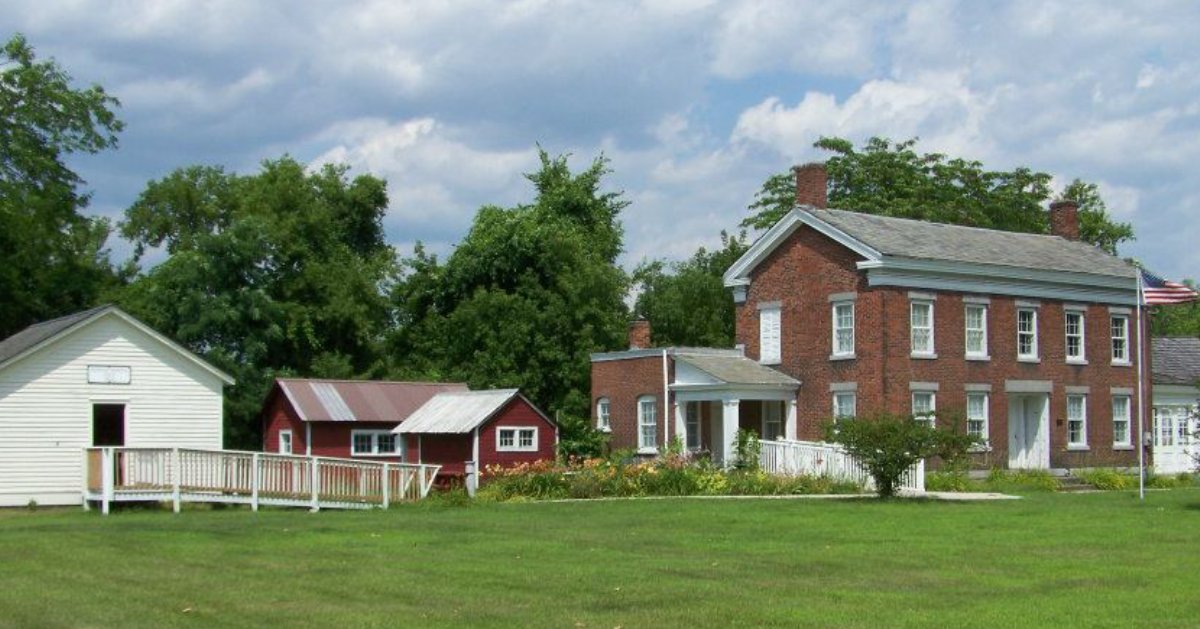 Named after two of its previous owners, the Parks & Bentley families, Parks-Bentley Place in South Glens Falls is a historic house with architecture reflecting multiple time periods. The original part of the building, now the east end, was constructed in 1766 as a Colonial-style home. Later renovations included the addition of High Georgian-style features and other structures that would be attached to the house.
Ownership of Parks-Bentley Place changed a few times until it was donated to the Historical Society of Moreau and South Glens Falls in 1986. The Historical Society restored the building and turned it into both their headquarters and a museum for local and U.S. history. Exhibitions, property tours, and educational programs are all offered at Parks-Bentley.
Check Out a One-of-a-Kind Collection of Items From The X-Files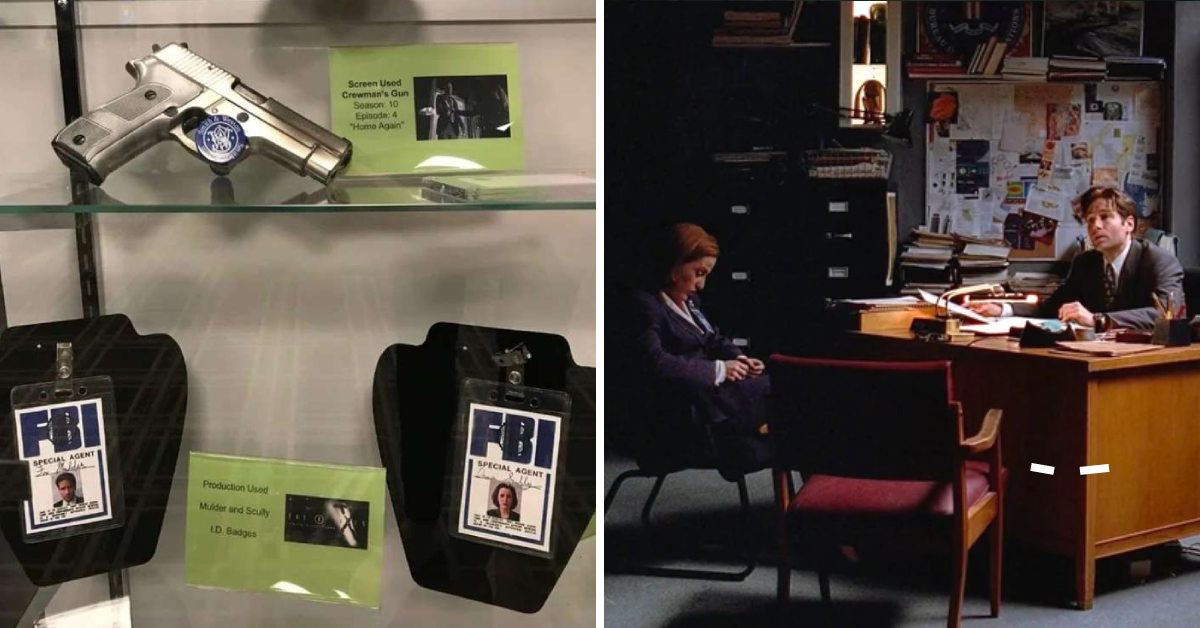 Attention science fiction fans! Did you know that there's a museum dedicated to the history of The X-Files right here in Saratoga Springs? It's true - The X-Files Preservation Collection is a local museum that houses thousands of props, costumes, set dressings, memorabilia, and behind-the-scenes production materials from the acclaimed television series The X-Files.
The museum opened in early 2022, making it one of the newest additions to Saratoga's history scene. Their goal is to keep the history of The X-Files alive, educate visitors about how the hit show was created, and expose new generations to it as well. The Truth is in Saratoga Springs - come see it for yourself!
Experience the Excitement at Saratoga Race Course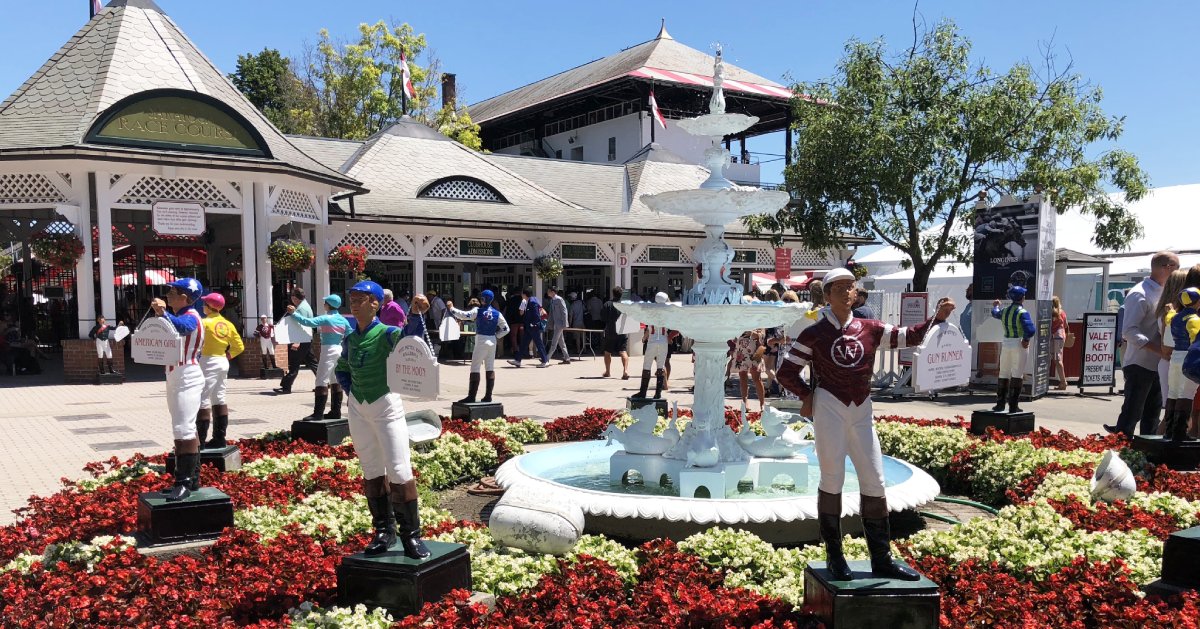 No summer visit to Saratoga Springs is complete without at least one trip to the city's racetrack. Founded in 1863 by John Morrissey at an old dirt track, Saratoga Race Course has evolved into a tourist destination and one of the country's premier sports venues. In fact, it's considered the third oldest racetrack here in the United States.
While the inaugural meet was only four days long, now there are 40 days of thrilling thoroughbred racing at Saratoga Race Course during summer. Many accomplished horses have competed on the racetrack's hallowed ground, from Secretariat to Gallant Fox, Man o' War, and American Pharoah, and more will continue to do so each year.
For an up close look at the historic racetrack's facilities, guided tours are offered each racing day of the summer meet (except Travers Day and Labor Day). These tours are led by experienced customer service staff with knowledge of the property's history through the years. To learn about the history of thoroughbred racing in general, you can also visit the nearby National Museum of Racing (more on this later in the article).
Expand Your Knowledge of Racehorses, Automobiles & More
Do you love watching the races at the Track? Are you a classic car collector? We all have our interests, and in Saratoga County, you can learn about the history of a variety of subjects at these museums.
Follow the Fast Track to Racing's Past at the National Museum of Racing and Hall of Fame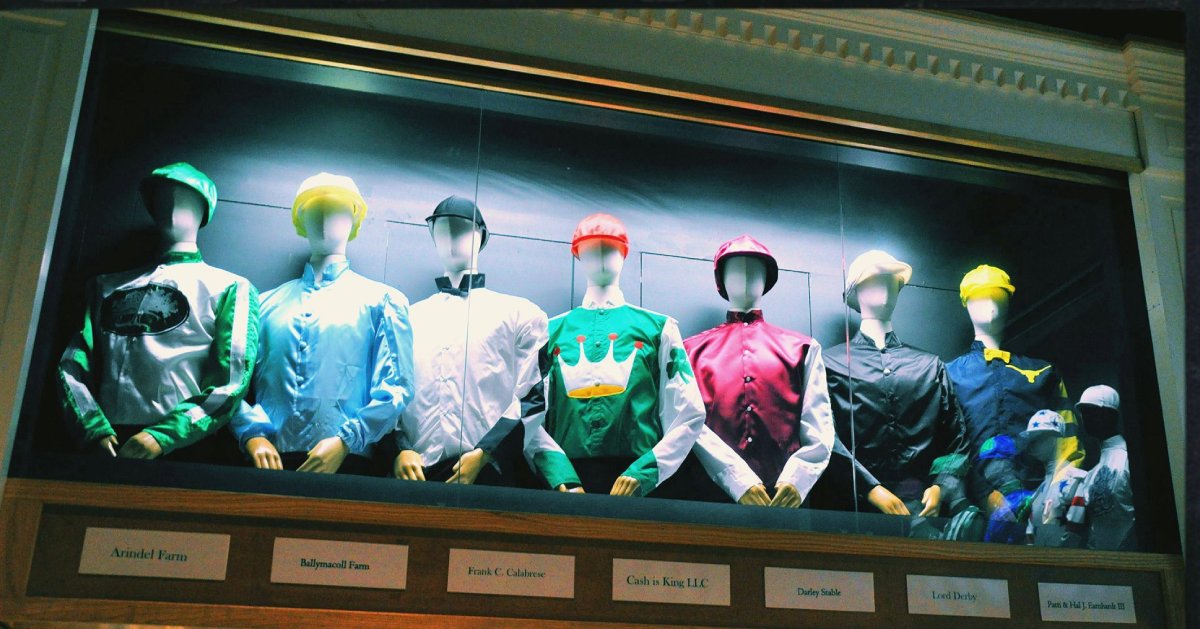 If you're a fan of thoroughbred racing, then you need to visit the National Museum of Racing and Hall of Fame in Saratoga Springs. As one of America's oldest sports, thoroughbred racing has a storied history that's on full display at the museum. The combination of sculptures, artworks, photographs, and memorabilia reveals how racing has grown from the 18th century to today.
Enjoy a guided or self-guided tour of the museum, and bring your kids to one of the children's programs for fun, hands-on history lessons.
Take a Pit Stop at the Saratoga Automobile Museum
Classic car collectors and enthusiasts know there's no shortage of car shows in and around Saratoga during the warmer seasons. However, the Saratoga Automobile Museum is a special place where you can learn about cars and other automobiles any time of the year. They offer gallery tours, talks, and other public programs, and you can always expect to see new and exciting exhibitions. Best of all, their car shows take place on site in the beautiful Saratoga Spa State Park.
Enter an Armory of Artifacts at the New York State Military Museum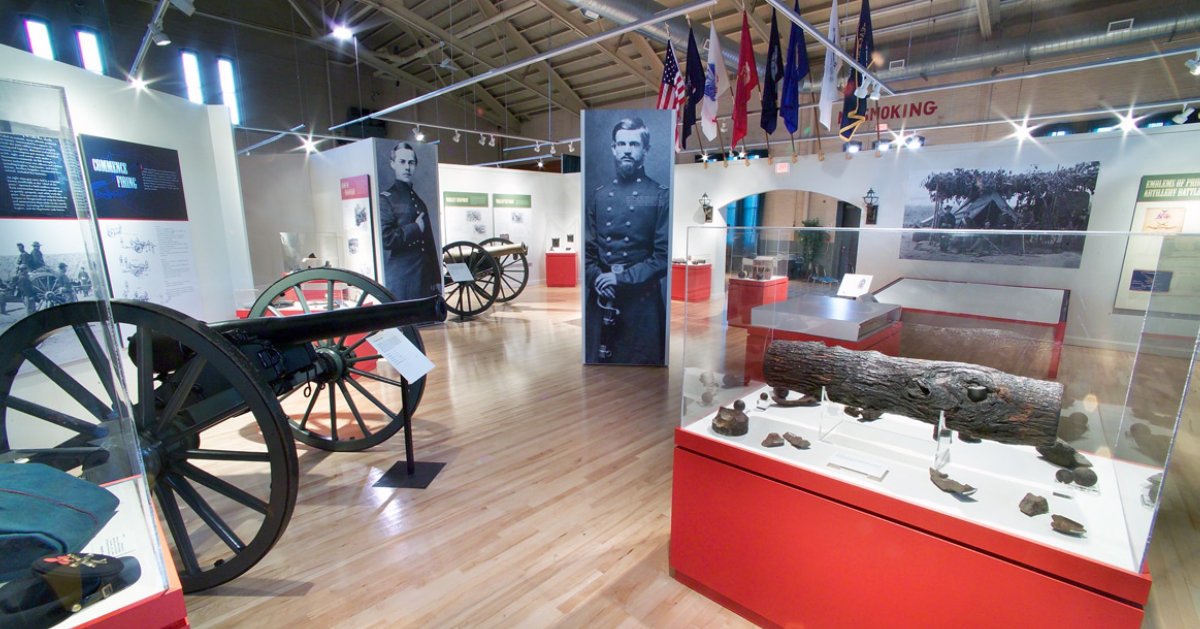 Based inside a renovated 1889 armory in downtown Saratoga, the New York State Military Museum and Veterans Research Center houses the history of our state's military forces and veterans. The museum's collection includes weapons, uniforms, artillery pieces, flags, and art from the Revolutionary War to the War on Terror. In total, there are over 10,000 artifacts, with a large number from the Civil War era.
Visitors are welcome to explore the historic building free of charge, and if you'd like a souvenir, the Museum Store features military-themed items available for purchase.
Travel Along the Historic Champlain Canal at Hudson Crossing Park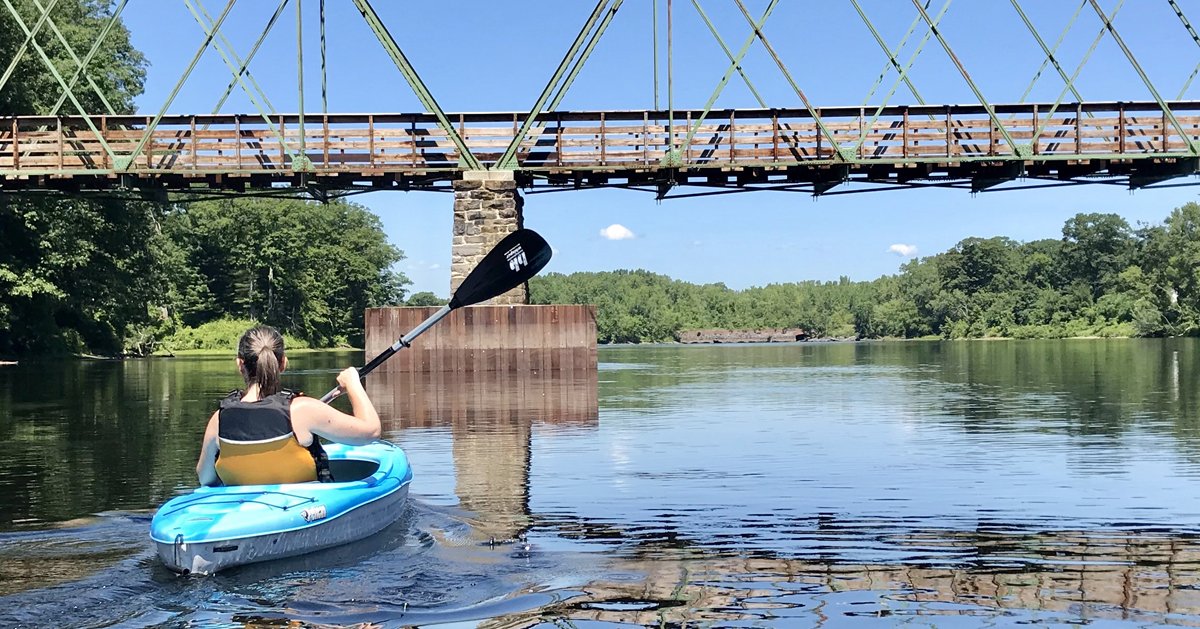 Stretching 61 miles from Lake Champlain to Waterford, the Champlain Canal was once a major water route for commercial boats and barges. The waterway originally opened in 1823, and after a series of expansions in the following years, reached its current size.
Although commercial traffic has decreased on the Champlain Canal, it has become a hotspot for outdoor activities, especially at Hudson Crossing Park in Schuylerville. Located along the canal in Saratoga and Washington counties, this recreational and educational park is open 365 days a year from dusk to dawn. You can take a hike on trails overlooking Champlain Canal Lock 5, paddle on the canal or Hudson River, have a picnic at the covered pavilion, or visit a few of the park's historic sites.
Taste Your Way to Saratoga's Famous Mineral Springs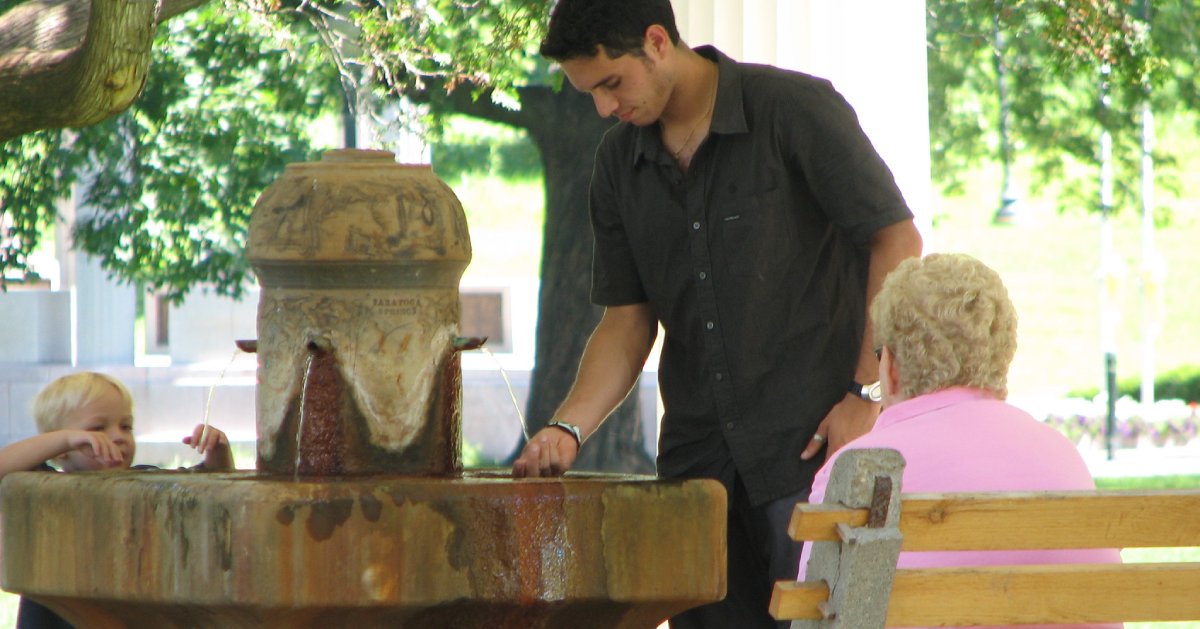 The Saratoga area is renowned for its mineral springs, which were discovered by Mohawk tribes centuries ago. European settlers moved to the region in the 18th century, and soon after, word spread about these bubbling springs.
Around the 19th century, visitors bathed in and drank from the mineral springs, as many believed the water had health benefits. The mineral springs of Saratoga continue to flow in the 21st century, and each one has its own distinct flavor. Take a trip to the springs and taste the difference for yourself.
Stand at the Site of the Climactic Battle of Saratoga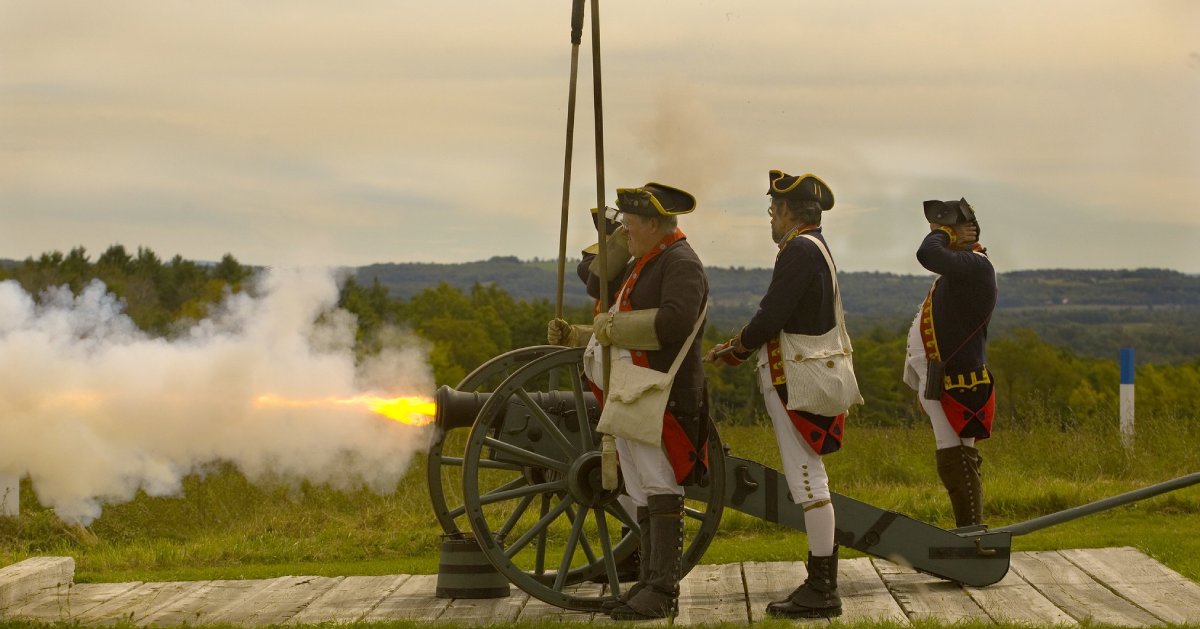 Saratoga National Historical Park in Stillwater preserves the site of the Battle of Saratoga and features other historic attractions and locations. The Battlefield is the largest of multiple parts that make up this National Historical Park, and after picking up a map at the Visitor Center, you can enjoy a self-guided tour of the grounds.
Besides exploring Saratoga Battlefield, other activities include guided tours of the Schuyler House (American General Philip Schuyler's former country house), visits to Saratoga Monument, walks through Victory Woods, and more.
Travel to Local Landmarks & Historic Buildings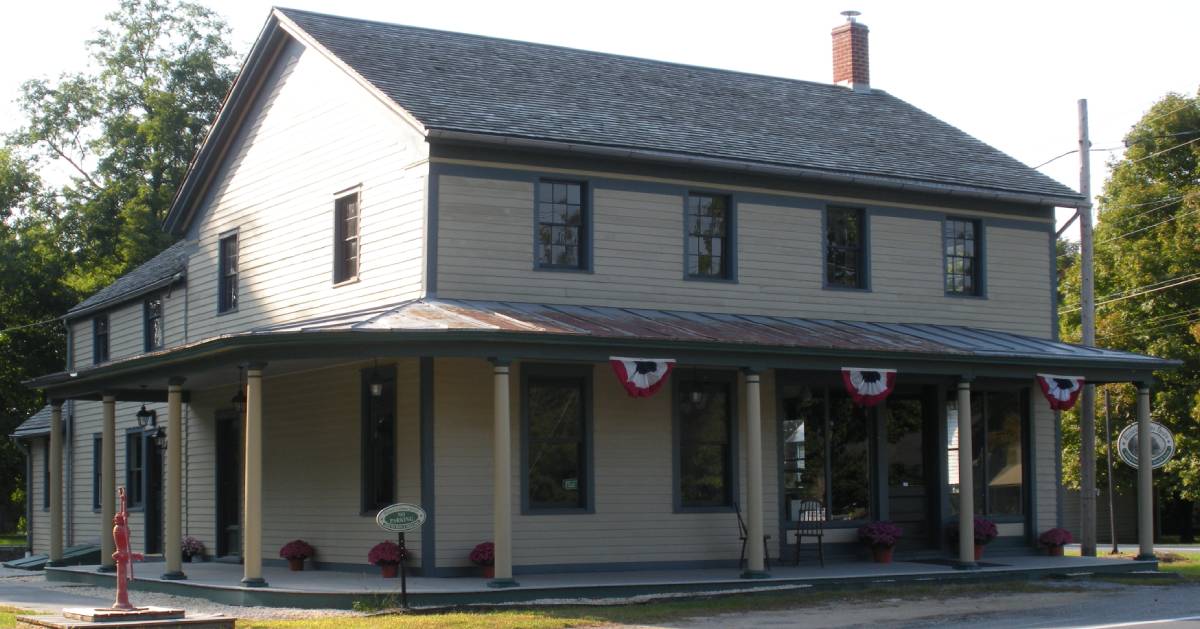 Every community has its own recognizable landmarks and historic buildings that stand out among the rest. You could spend a day driving through a few different towns and cities and seeing all the historic sights. There's Grooms Tavern in Rexford in southern Saratoga County (an 1825 tavern complex), U.S. Grant Cottage in Wilton, centuries-old buildings throughout downtown Saratoga, and more. Wherever you go, you'll encounter pieces of history.
It's time to begin your journey through history in Saratoga County! Pick a few museums and historic hotspots that interest you and experience everything these places have to offer.
This article is sponsored by Saratoga County Tourism. Note: The opinions expressed in this article are those of the authors. They do not necessarily reflect the opinions or view of Saratoga County Tourism or its members.