Historic Saratoga Springs Race Track
The Saratoga Race Course is one of the defining hotspots in Saratoga Springs NY, and draws visitors from all over the world for a day at the races.
Go To: Tickets & Seating | Parking | Schedule | Food & Drink | Dress Code | Directions | FAQ | Giveaway Days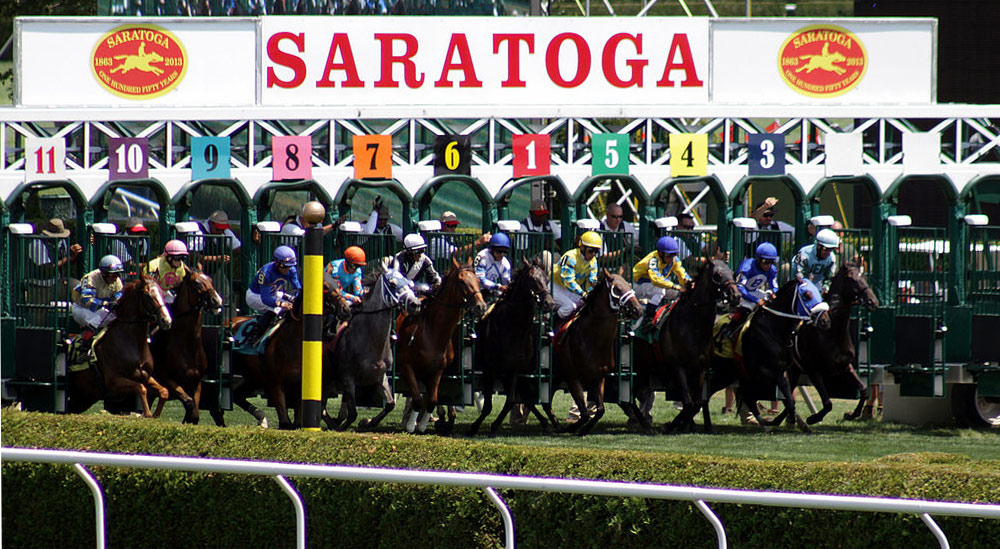 The 2022 season for Saratoga Race Course begins with Opening Day on Thursday, July 14, 2022 and ends with Closing Day on Monday (Labor Day), September 5, 2022. There are five days of racing each week all season long (the Track is dark on Mondays & Tuesdays).
Race Track Schedule & Post Times
Opening Day:
Thursday, July 14, 2022
Travers Day:
Saturday, August 27, 2022
Closing Day:
Monday, September 5, 2022
See the 2022 Saratoga racing calendar
Stay tuned for info on 2022 Gate Times and Post Times!
Planning a visit in 2022? Dress code, tickets and parking are just a few of the FAQ's of racetrack visitors. Find more information using the quick links at the top of this page.
For more Saratoga Race Course information, visit SaratogaRaceTrack.com or the NYRA website.