Saratoga Springs Tastings & Pairings Events
Know of an event that should be on the calendar and isn't? Please help us keep the community updated on the latest events and happenings by submitting an event to the calendar.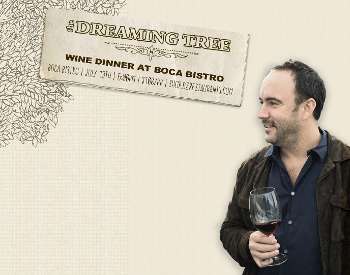 Dreaming Tree Wine Dinner 2023
Kickoff Dave Matthews Band concert weekend at SPAC with Boca Bistro's Annual Dreaming Tree Wine Dinner on Thursday, July 13th at 6PM. Enjoy a harmonious blend of notes and flavors...
Boca Bistro, 384 Broadway Saratoga Springs, NY 12866
---
Saratoga Regional
Calendar Partnership: