This Week's Events For The Saratoga Springs Region
Looking for things to do this week? Saratoga.com's comprehensive event calendar lists the area's top events, live music and nightlife, family-friendly events and much more. See something missing? Add it to our calendar and help us keep the community updated on the latest events and happenings.
Featured Events
Sponsored
Today until Sun, Jul 9
See Event Details For Dates & Times
Opera Saratoga Summer Festival, June 3-July 9
Opera Saratoga presents: Donizetti's comic opera Don Pasquale, the Tony Award-winning musical, A Gentleman's Guide to Love and Murder, and the family-friendly FREE opera, The Selfish Giant.
The Great Hall at Universal Preservation Hall, 25 Washington St. Saratoga Springs, NY 12866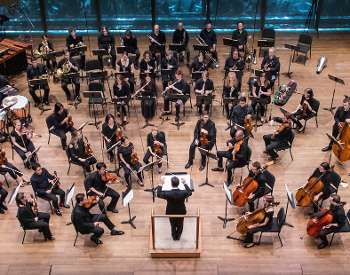 Sponsored
Today until Fri, Jun 23
See Event Details For Dates & Times
Mostly Modern Festival
The Mostly Modern Festival takes place in June in Saratoga Springs, New York and celebrates classical music of our time. The focus is "mostly modern": living composers from around the...
Arthur Zankel Music Center, 815 North Broadway Saratoga Springs, NY 12866