The Waters Of Saratoga
Discover the mystery and lore surrounding the distinct and assorted waters of Saratoga Springs. From the mineral springs revered by Native Americans, to the luxurious mineral baths and pools, Saratoga's waters continue to lure loyal and faithful patrons to enjoy their benefits.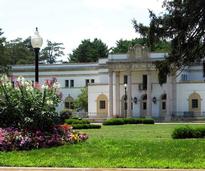 Looking to try a mineral bath for the first time?
Learn what to expect
and get some great tips to help you prepare!
Did you know that the first heated pool in the United States is located right here in Saratoga Springs!
Try it out for yourself
along with its neighbor, Peerless Pool, located in Saratoga Spa State Park.
Not all Saratoga water is carbonated! Beautiful
Saratoga Lake
, just outside of Saratoga Springs, offers fun for the entire family, from swimming to boating. Grab a bite at one of the lakeside restaurants!