Top Places to Sip & Sample Wine in Saratoga County, NY
Sip Your Way Through the Best Wineries, Restaurants & Wine Bars
If you consider yourself a wine connoisseur, or simply like to indulge in a nice glass of red or white with dinner, Saratoga is the place for you! Below, we've broken out wineries/vineyards, restaurants with great wine, and wine bars located throughout Saratoga County.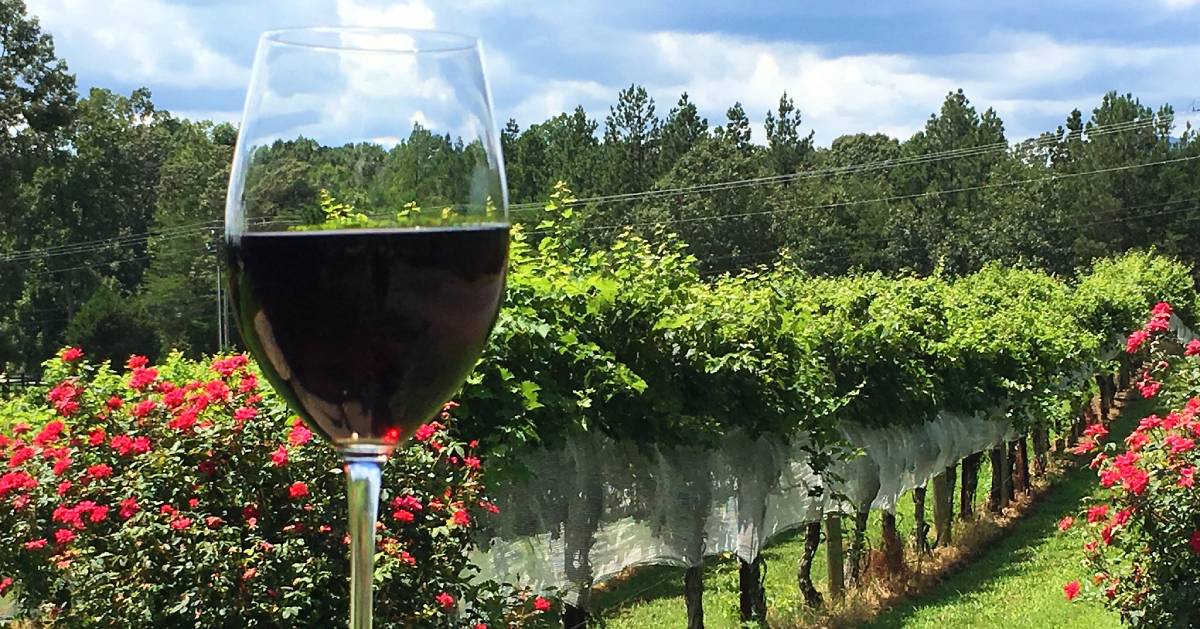 Wineries & Vineyards
Saratoga County is home to several reputable wineries and vineyards. Check out individual businesses for details on tastings and visiting in person (each one is located in a picturesque spot!), and to see where you can buy their products locally. Most have a section on their website on where to find their wines, at places like the Saratoga Farmers Market, Purdy's Discount Wine & Liquor, and other area stores and restaurants, or you might be able to purchase online.
Fossil Stone Farms: It All Comes Down to the Grapes
Fossil Stone Farms is located in Greenfield Center, 10 minutes outside Saratoga Springs. This historic farm dates back to 1802 and originally lended itself to horses back when it was known as Carver Farm.
Horses still live at Fossil Stone Farms today, although their primary crop now is grapes, specifically three different kinds: Marquette, La Crescent, and Petite Pearl. They host tastings on the farm, and you can also find their wines at local stores like Purdy's in Saratoga Springs.
Galway Rock Vineyard & Winery: From Two-Car Garage to Tasting Room
What started out as a winery in Galway that essentially operated out of a garage is now a winery, vineyard, and tasting room in Ballston Lake, 20 to 25 minutes from Saratoga Springs. Galway Rock Vineyard & Winery carries wines made in the Finger Lakes region, Long Island, as well as their own Saratoga Sparkling Co. wines.
The tasting room is sleek and elegant, with warm woods, artfully stacked wine bottles, and decorative barrels. In warm weather, there's plenty of space to relax on their spacious patio that offers mountain views.
Saratoga Winery: Make It Melomel
Like Ledge Rock Hill Winery, Saratoga Winery is a prime spot to sit and sip. They're located on Route 29, four miles west of downtown Saratoga Springs, on a spacious piece of land with a gorgeous outdoor patio and a rustic, indoor space that gives a nod to the Adirondacks.
Saratoga Winery is almost as well-known for their wood-fired pizzas, live music on the patio in the summers, and mimosa-filled brunches as they are for their fabulous wine. Their wines are primarily made from hand-selected grapes in the Finger Lakes region, and they specialize in melomel wine - all-natural wine made from 12% local honey and 88% grapes.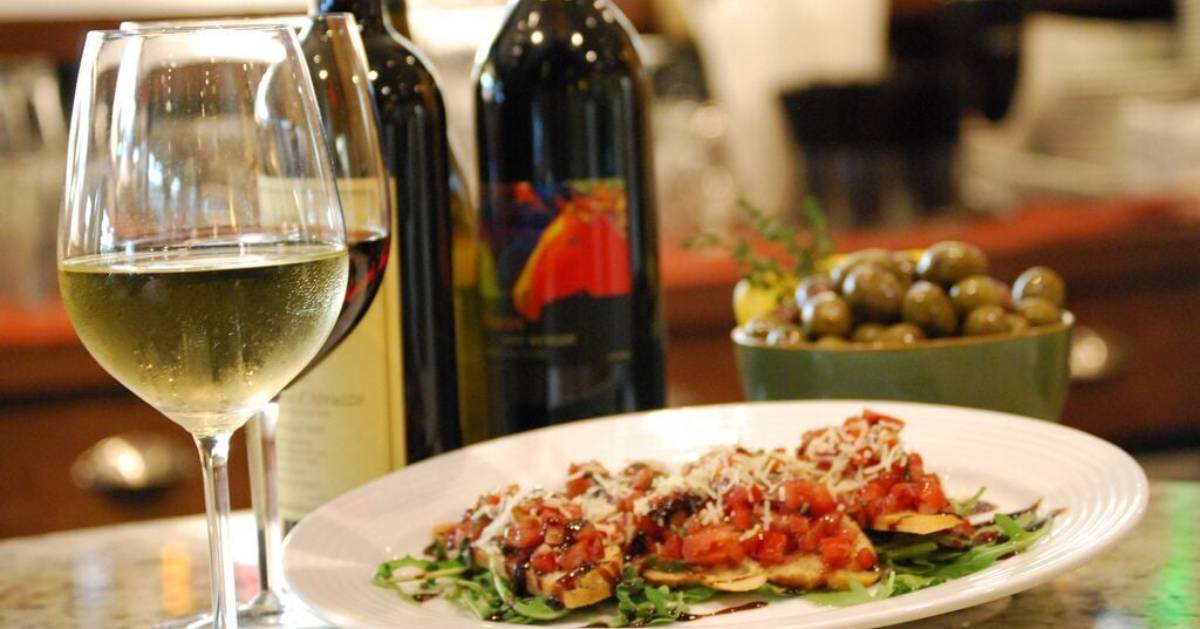 Restaurants With Great Wine
How can you tell if a restaurant has great wine? We went by three criteria to determine the best restaurants with great wine in Saratoga County: 1) Favorable reviews mentioning the wine or wine list, 2) A robust, but not overly long or complex wine list that encompasses wine from different regions, and 3) Wine offerings that fall in line with the vision and feel of the restaurant.
15 Church: Old World Charm Meets Modern Sophistication
While many frequent 15 Church for the Chilean sea bass and filet mignon, wine lovers of the Spa City know this is a must-visit place for reds and whites as well. Their wine list is divided into Old World White Wines, Old World Red Wines, and you'll find offerings from California, Oregon, France, Italy, and Spain.
Boca Bistro: Try Terrific Tapas With Your Wine
As Boca Bistro is a Spanish tapas restaurant, it's no surprise that the wine list has a strong focus on Spanish wines, specifically from Rioja, a well-known wine region in Spain. However, the list does span around the world for other offerings from Napa, California, and Piedmont, Italy.
Boca Bistro's wine list includes the bin numbers, an indication of a well-thought out, organized wine list; bin numbers refer to the storage area of the cellar where the wine is kept.
Next Door Kitchen & Bar: Wine Flight, Anyone?
Next Door Kitchen & Bar is one of the top restaurants in Ballston Spa, and not just because of the food. Their wine list includes wine from the usual areas of California, France, and Italy, but also New Zealand, Chile, Spain, Argentina, and Washington State.
This restaurant allows diners to sample the wine via a wine flight, and their menu also indicates wine that has been produced using sustainable practices.
Taverna Novo: For the Italian Wine Lovers
As an authentic Italian restaurant, Taverna Novo has a preference for unique Italian wines, but they offer an ever-changing, always exciting wine list. They pride themselves on providing wine options at every price point on their carefully curated wine list. Taverna Novo also hosts private wine classes with the restaurant owner, who happens to be a Certified Specialist of Wine (CSW).
Wheatfields: Pair Your Wine With Prime Pasta
Wheatfields has two locations within the county, in Saratoga Springs and Clifton Park. This restaurant's claim to fame is making their own fresh pasta daily, but if you scour Google reviews, you'll see that pasta lovers can also be wine enthusiasts.
"A strong selection of local beers and a huge wine list was coupled with the waiter's vast knowledge of offerings, and made for excellent drinking with dinner," said one reviewer.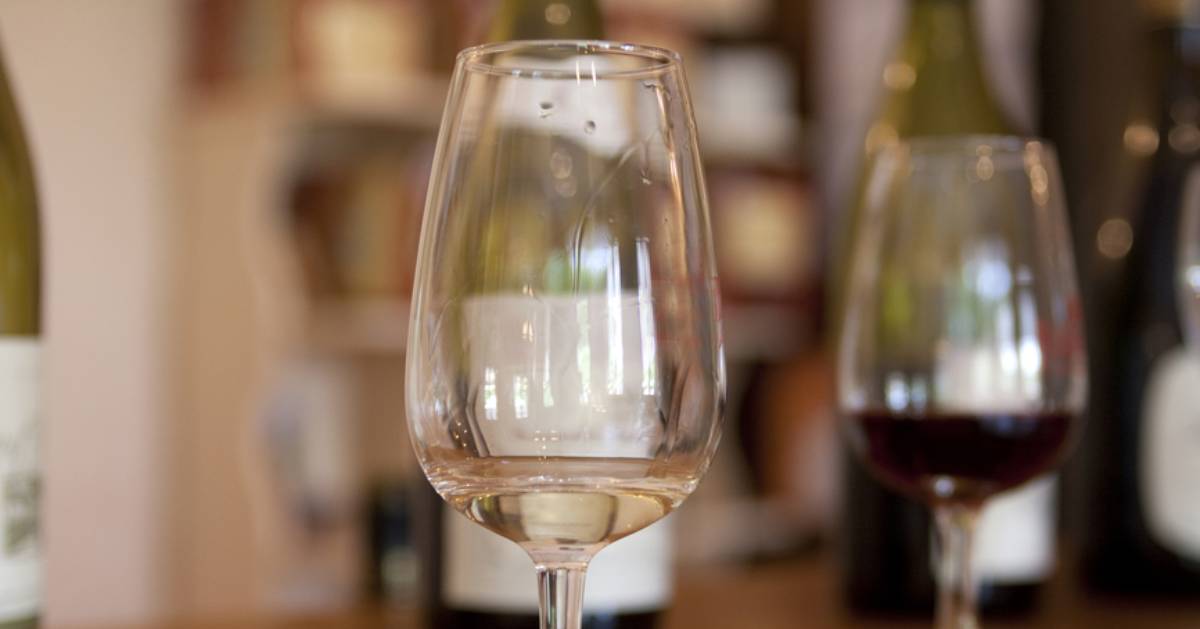 Wine Bars
A wine bar is a tavern-like restaurant that focuses on selling wine rather than beer, typically with a lot of options for wine by the glass. Here, you might be more likely to taste the wine before buying, and the menu will likely have satisfactory small plate options.
Antipasto's: For the Vegetarian Wine Lovers
Located in Clifton Park, Antipasto's is a Mediterranean bistro and wine bar that concentrates on vegetarian dishes, although many a meat lover has dined here happily. Their large salads and gourmet pizzas in particular are raved about.
When it comes to the wine, their wine list is divided into House, American, Imported, and Specialty, with the latter including champagne, dessert wines, and cider. Google reviews include comments like, "Famous for wines," "Incredible wine selection," and "Best Italian fare, wine list, and crowd in Upstate New York."
The Cellar: No Basement Bottom Feeders Here
The Cellar considers itself a wine and beer bar, with over 120 wines, 50 craft and imported beers, as well as an extensive martini list. Their light fare menu offers small plates complementary to wine: a cheese board, a charcuterie board, an olive plate, and a snack pack with sourdough pretzel sticks and dipping sauce, to name a few.
Another aspect of a great wine bar we haven't touched upon is a knowledgeable staff. Read the reviews for The Cellar in Saratoga Springs, and you'll see that the bartenders know their stuff! The Cellar also regularly hosts live music and trivia nights.
The Thirsty Owl: A Wise Choice for Wine Connoisseurs
Try five wines for $5 at The Thirsty Owl, where they have raved-about cheese boards to pair with your beverage. This is the perfect place to do a tasting before dinner, and it's easy to shop for what you like - they even have a small area with merchandise and gift items. They also host wine and food pairings, and have a wine club.
The Thirsty Owl offers wines that reflect the Finger Lakes region, and they produce some of the area's only Malbec and Syrah. When it comes to the food, patrons love the seafood chowder and the shrimp mac-n-cheese. What kind of wine will pair well with those meals?
The Wine Bar: Dozens of Wines & a Classy Vibe
With a name like "The Wine Bar" you know what you're getting! The Wine Bar in Saratoga Springs has an extensive wine list with 50 different wines, and the option to purchase a half bottle. In addition to a full bar with whatever else you could need, they're one of the only places in the area with a (separate) smoking lounge.
Stay for a full meal or opt for a small plate, and sit and soak in the atmosphere. They have great pizza and gourmet cheeses that perfectly complement the wine.
Find more wineries and breweries near Saratoga >>
This article is sponsored by Saratoga County Tourism. Note: The opinions expressed in this article are those of the authors. They do not necessarily reflect the opinions or view of Saratoga County Tourism or its members.