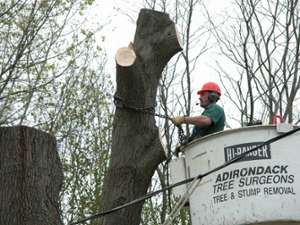 Gansevoort, NY
Adirondack Tree Surgeons is locally owned and family operated. We have been providing tree care service to the Adirondack Region o...
[+More]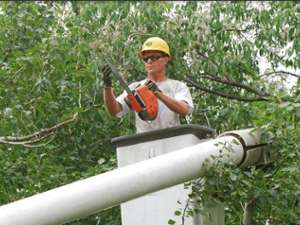 Albany, NY
Albany Tree & Property Service is a licensed and insured contractor that provides residential and commercial tree removal & land c...
[+More]
The top-of-the-line services offered by Arbortech Tree Service include tree removal, tree trimming, stump grinding, chipping, land...
[+More]
Greenfield Center, NY
Foothills Tree Service offers tree removal, pruning, cabling, and bracing services, as well as lot clearing, property assessments,...
[+More]
Ballston Spa, NY
Earth Care has a trio of certified arborists who will give you an informative evaluation of any questionable trees. Initial estima...
[+More]
Gansevoort, NY
For over 30 years, Tom Mullan Tree & Stump Removal has been offering quality tree care services in Saratoga County, including tree...
[+More]
Call Richard Sears Tree Experts for all your tree removal, storm damage, and stump grinding needs. 24 hour emergency service is av...
[+More]
Queensbury, NY
High Peaks Tree Removal offers a variety of tree-related services - including 24 hour emergency service - to clients in Warren, Wa...
[+More]
Latham, NY
The Davey Tree Expert Co.'s Latham NY office Specializes in a variety of tree care and lawn maintenance services, including tree r...
[+More]
C&D Stump & Tree Removal offers comprehensive tree service for all your tree care needs. They serve the Albany Capital District & ...
[+More]