Find Saratoga Lodging With Fireplaces: Guest Rooms, Inns & More
On a cold day in Saratoga Springs, there's no better way to warm up than by sitting in front of a fireplace. If you're planning an overnight stay in the region and want a room or lodging place with one of these amenities, then look no further. Below, we've compiled a list of hotels, B&Bs and inns, and more local accommodations that feature fireplaces for guests to enjoy.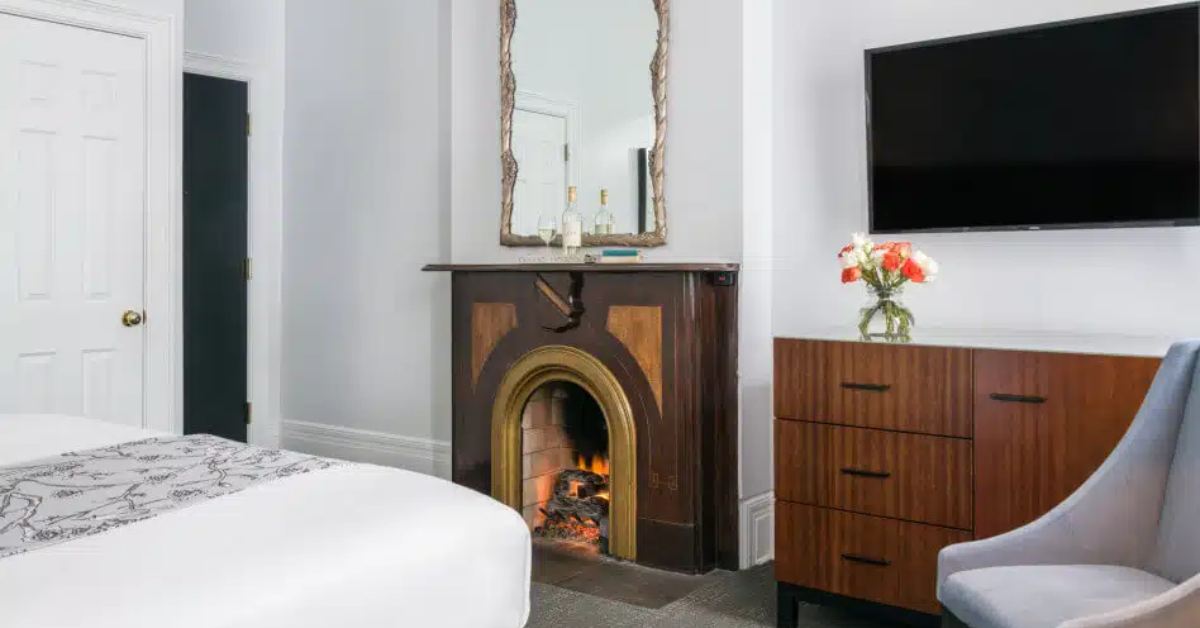 The Cabins at Lake Desolation
Nestled in the foothills of the Southern Adirondacks near Saratoga Springs, The Cabins at Lake Desolation feature a variety of charming cabins and cottages along a private shoreline. They are fully equipped and ideal for a family vacation or getaway!
Batcheller Mansion Inn
Saratoga Springs, NY
Located in the heart of downtown Saratoga Springs on historic Congress Park, this magnificent upscale Inn represents old world sophisticated elegance with a new world attitude.