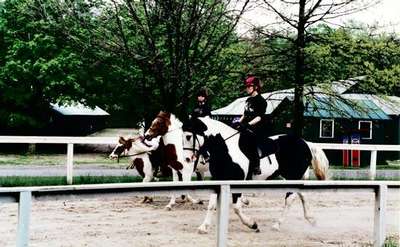 Saratoga Lake Equestrian Center
Mechanicville, NY
Saratoga Lake Equestrian Center is conveniently located 15 minutes form Saratoga Springs and Clifton Park. We offer a friendly atmosphere for both young students and adult riders.
Saratoga Youth Hockey
Saratoga Youth Hockey offers ice hockey to boys and girls of all levels of ability in the Saratoga Springs, NY region. We play at the Weibel and Vernon Rinks in Saratoga Springs.
Albany Knickerbockers Rugby Club
Albany, NY
The Albany Knickerbockers field three men's sides, as well as a Division I women's team called the Sirens. Teams are based out of Dick Green Field in Albany.
Girl Scouts of Northeastern New York
Girl Scouts of Northeastern New York (GSNENY) serves over 10,000 girls and their families across 15 counties in New York State. They can help get your child involved in Girl Scout programs, summer camps, and more.
Saratoga Regional YMCA
Saratoga Springs, NY
The Y provides a wide variety of youth and family programs, including aquatics, sports, summer camp, and child care. The Saratoga Springs facility also offers an adventure course with a zipline, high and low ropes course, climbing tower and more!