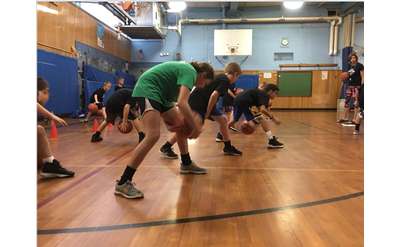 AAU Hoop Foundation: Saratoga Youth Basketball
Basketball is a fun way for kids to stay active and learn to play as a team. The AAU Hoop Foundation offers instructional youth basketball opportunities in Saratoga Springs, including leagues and summer camp for boys and girls.
Saratoga Youth Hockey
Saratoga Springs, NY
Offering ice hockey to boys and girls of all levels of ability in the Saratoga, NY region, playing at the Weibel Avenue and Vernon Arenas in Saratoga Springs. 30 Weibel Ave.Saratoga Springs, NY 12866. 518-580-1086
Saratoga Springs Recreation Department
Saratoga Springs, NY
The city of Saratoga Springs offers a variety of youth sports options from lacrosse, soccer, basketball, lacrosse, field hockey, cheerleading, tennis, volleyball and more
Saratoga Regional YMCA
Saratoga Springs, NY
The Y provides a wide variety of youth and family programs, including aquatics, sports, summer camp and child care. The Saratoga Springs facility also offers an adventure course with zipline, high and low ropes course, climbing tower and more!