U.S. Grant Cottage
Wilton, NY
U.S. Grant Cottage State Historic Site is the final home of Ulysses S. Grant, Civil War Commanding General of the U.S. Army, 18th U.S. President and beloved American public figure.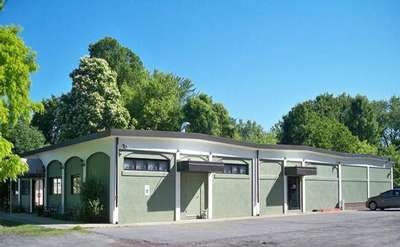 Rogers Island Visitors Center
Fort Edward and Rogers Island have been a great place for people to live for thousands of years. When you step inside the Visitors Center you will see exhibits on early native Americans, the French and Indian War and the Revolutionary time period.
New York State Military Museum
Saratoga Springs, NY
The New York State Military Museum and Veteran's Research Center houses the state's collection of more than 10,000 military artifacts, some dating back before the Revolutionary War. Open 10 am to 4 pm, Tuesday through Saturday. Admission is free.