Plan Your Perfect Weekend in Saratoga Springs With This Customizable 36-Hour Itinerary
Visiting for the weekend? Create your ideal 36-hour stay in Saratoga Springs by building your own itinerary. We've outlined the must-do, can't-miss activities in Saratoga Springs, and you can pick and choose what sparks your interest: live music, arts, horse racing, hiking, pampering, local cuisine, craft cocktails...create your perfect weekend in the Spa City today.
Friday Night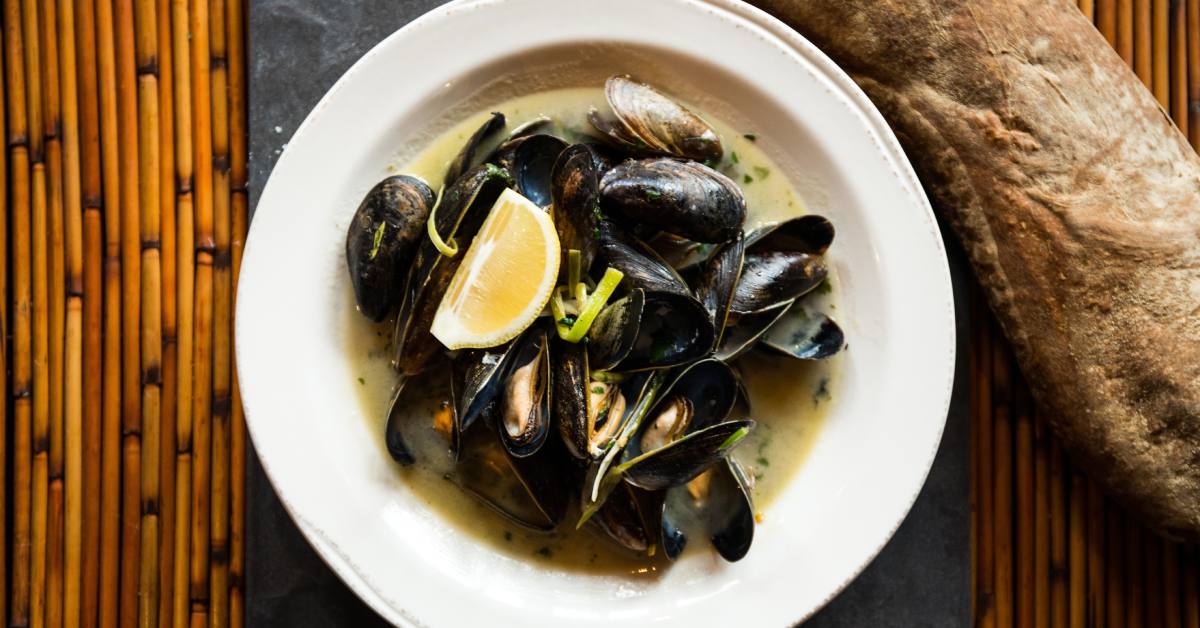 Discover Saratoga's Local Cuisine
From spring - fall, you can't beat eating al fresco in downtown Saratoga. Watch the buzz of Broadway while sipping wine at one of the many restaurants that offer patio dining. Try Chianti il Ristorante for authentic Northern Italian fare, including artisan pasta and housemade sausage. Looking for the best steak in town? Head to Salt & Char.
Enjoy Live Performances and Drinks at Caffe Lena
Head to Phila Street and visit Caffe Lena, a charming-yet-lively folk music venue that's open year round. Enjoy cookies and coffee for dessert, or try something from the wine menu as you listen to the music.
Unwind with a Handcrafted Cocktail
If you love craft cocktails and a speakeasy vibe, stop by Hamlet & Ghost on Caroline Street. The hip crowd and creative concoctions will invigorate you.
Find Your Rhythm at Lively Clubs and Nightspots
Follow the sounds of the music to Caroline Street: the epicenter of nightlife in Saratoga Springs. Ready to dance all night? We recommend the rooftop bar at The Saratoga City Tavern or Vapor.
Saturday Morning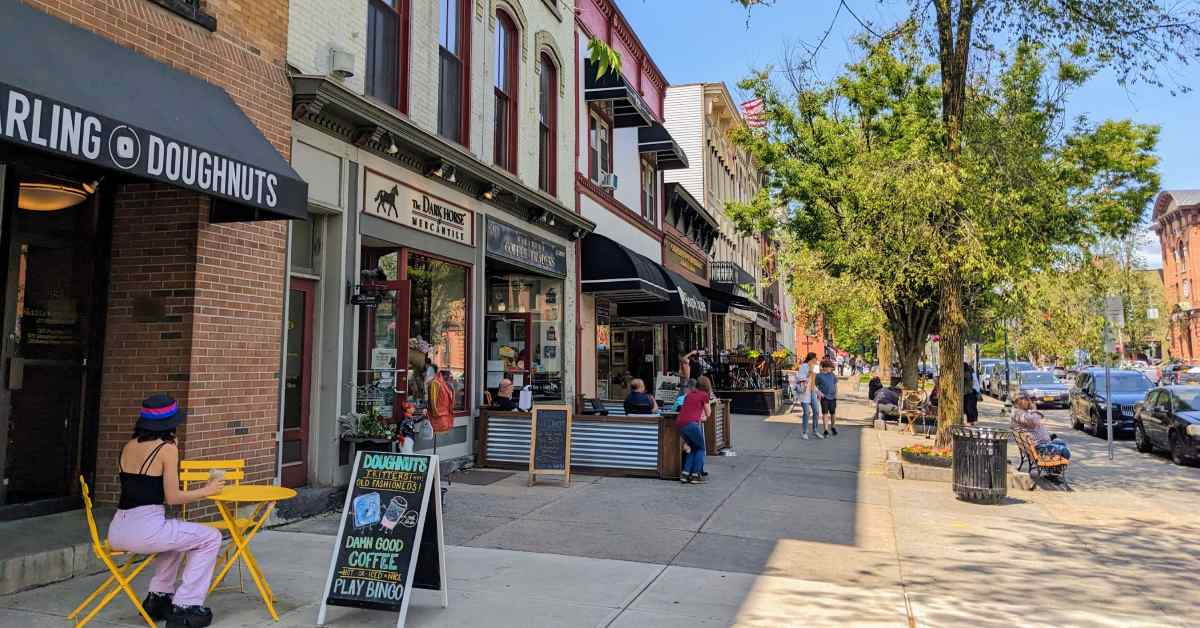 Indulge in Saratoga's Pastry Scene
Craving something sweet? Try the lemon ricotta pancakes with fresh blueberry sauce and a rich cup of coffee at Sweet Mimi's. Love a classic diner breakfast? Find the perfect home fries at the cozy, welcoming Triangle Diner just outside of town.
Stroll Around the Vibrant Downtown Area
If you love discovering a new place by foot, take a full morning to explore downtown Saratoga. Stroll along Broadway and dip into the wonderful stores, galleries, and boutiques. The Saratoga Farmers' Market can be found at the High Rock Park Pavilion on Wednesdays and Saturdays: you'll find organic produce, local cheese, wine, spirits, and artisan goods.
Dive Into History, Arts, and Culture
Museums are always a fun addition to a weekend trip, and there are a variety of options to choose from in the Spa City: the Saratoga Springs History Museum, the Frances Young Tang Teaching Museum and Art Gallery, the National Museum of Racing and Hall of Fame, the Saratoga Automobile Museum, and more!
Get an Inside Look at Horse Racing at Saratoga Race Course
When you only have 36 hours in town, you'll have to make the most of your Saratoga Race Course experience. To get a taste, you could have breakfast trackside at the Clubhouse and enjoy a delicious buffet as you watch the horses work out.
Want to see horses up close? Take a 15 minute drive to Old Friends at Cabin Creek, where you can pet and feed retired thoroughbreds.
Saturday Afternoon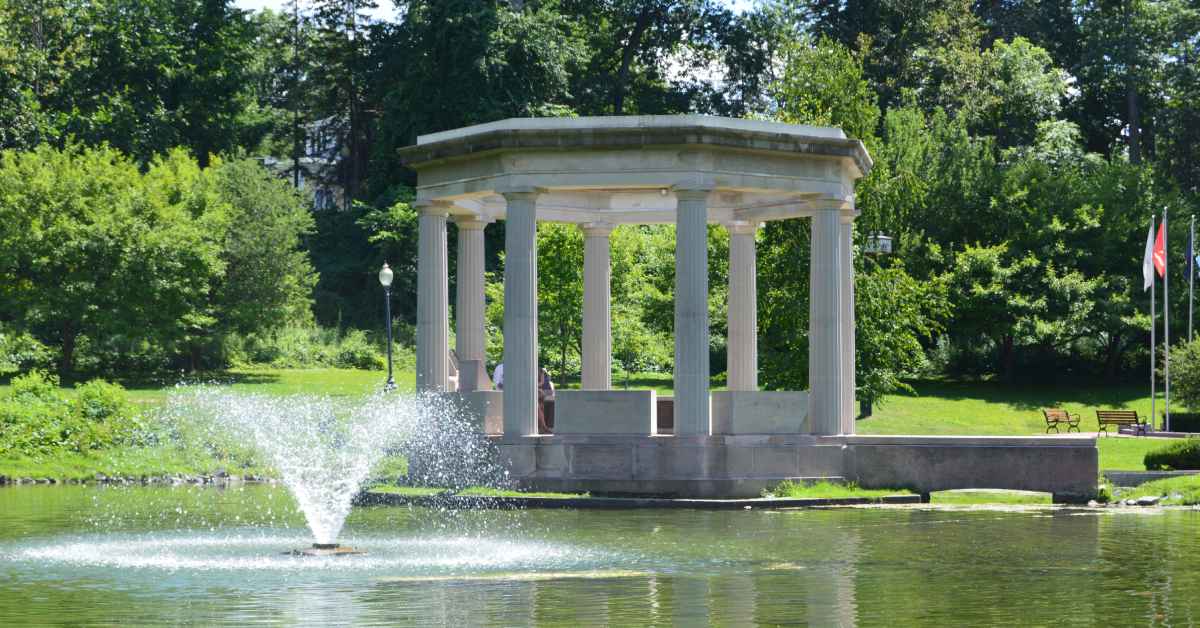 Grab Lunch & Picnic in Congress Park
Pick up lunch at the Putnam Market, Spring Street Deli, or The Bread Basket Bakery and have a picnic in Congress Park, where four of Saratoga's 21 public mineral springs are tucked among gardens and statues. Bring a water bottle to get a taste of the mineral water, and take a ride on the historic wooden carousel.
Relax & Rejuvenate Before the Night Ahead
Book a luxurious hydrotherapy treatment at the historic Roosevelt Baths and Spa, which offers massages, facials, reiki, pedicures, and more. You can add on a mineral bath in the healing, naturally effervescent mineral spring waters to the beginning of your treatment.
Stroll Through Saratoga Spa State Park
Spend hours in the lush landscape of Saratoga Spa State Park. Hike the trails, play a round of golf, go for a swim, or rent a bike with the Saratoga Bike Sharing Program. The playgrounds and pools at this park are especially fun for kids.
Cool Off by the Water
Make the most of a sunny day with a trip to Saratoga Lake. Swim at Brown's Beach, rent a kayak or paddleboard at the Kayak Shak, or simply enjoy the views and breeze at Waterfront Park.
Saturday Night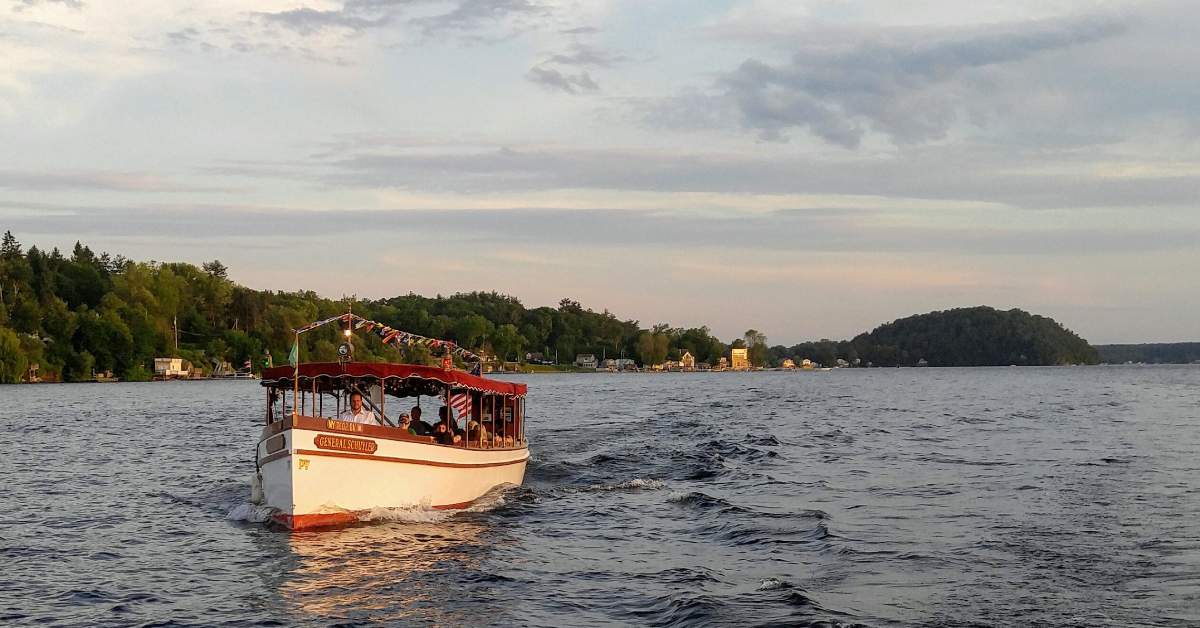 Prepare for a Delicious Meal in Historic Saratoga
Create a memorable date night by indulging in an elegant seafood dinner at 15 Church, housed in a beautifully-restored historic building in the heart of the city. For a delicious meal and a feel for Old Saratoga, visit The Brook Tavern on Union Avenue, which was previously an 1800's horse carriage factory. This local favorite features a variety of dishes, including fresh oysters, locally sourced meats, an array of spirits and wines, and more.
Go Cruising on Saratoga Lake
To unwind before a late dinner, book a summer sunset cruise on Saratoga Lake. The 1.5 hour cruises set off at 7 PM and are a great precursor to dinner downtown. Your knowledgeable and welcoming guide will share the history of the lake with you while you drink in the beautiful sunset views. Bring your own wine and music to make the cruise truly yours!
See Your Favorite Artists Live at SPAC
Saratoga Performing Arts Center, a world-renowned amphitheater that hosts classical events, rock concerts, comedy shows, theater, and more, is at the heart of the Saratoga arts scene. Check the schedule ahead of time and book tickets for a big show!
End the Evening with a Nightcap & Sultry Tunes
Live jazz music, an old world ambiance, and an extensive martini menu make 9 Maple a popular (and often crowded) spot on Saturday nights. This is a great place to hear local and regional musicians - the scotch, rye, and bourbon options are also extensive.
Sunday Morning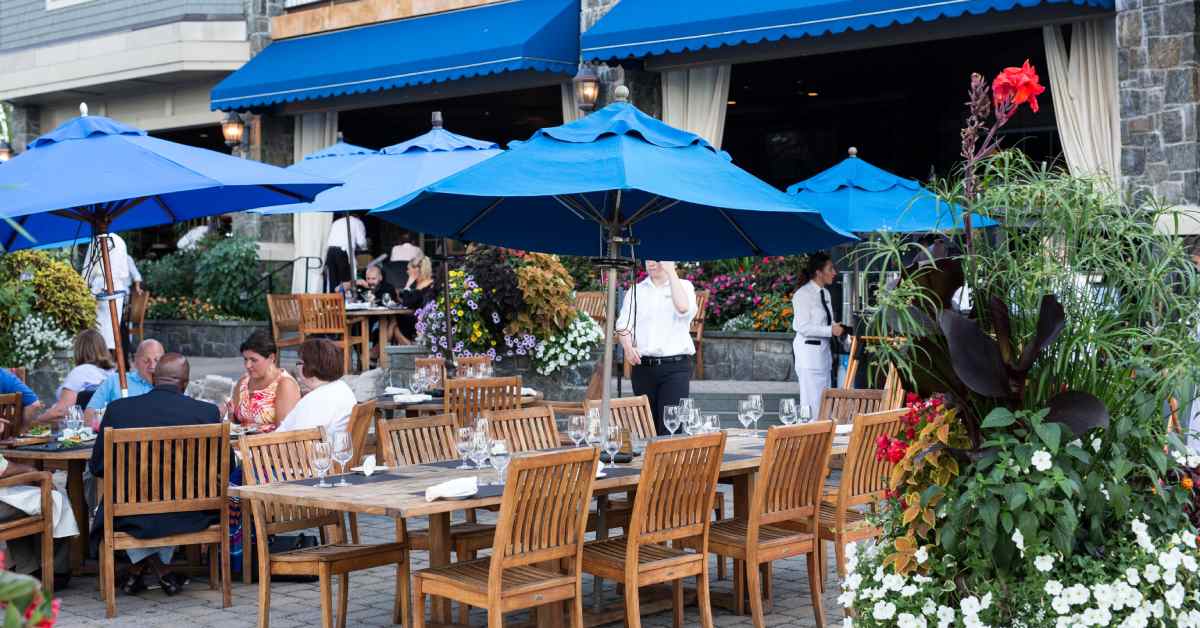 Fuel Up for the Trek Home
Uncommon Grounds is regularly voted among the best coffee shops in Saratoga Springs. When you walk in the door, you'll see and smell the coffee roasting. Take your coffee with you, or sit down and enjoy watching the morning crowds at this popular spot.
Plan on a Slow Morning in Saratoga
After a weekend of adventure, you may need a bit of quiet! Enjoy a slow stroll through the beautiful rock and rose gardens at Yaddo, or stop by the Whitney Viewing Stand at the racetrack and watch the thoroughbreds as they train.
Savor a Final Brunch and Stretch Your Legs Before Hitting the Road
End your weekend with a satisfying brunch experience. From 10 AM to 2 PM on Sundays, Prime at Saratoga National hosts a Live Jazz Bunch. Listen to musicians play, sip a mimosa or Bellini, and tuck into omelets, French toast, bacon, sausage, and more.
If you have another hour before you need to hit the road, stretch your legs on the Lake Lonely Trail. This easy walk through wetlands, woods, and open fields has its trailhead at Saratoga National, and it's the perfect activity between brunch and your ride home.
We hope this itinerary will help you plan your next getaway to the region!