Watch the Horses Train From the Whitney Viewing Stand in Saratoga Springs
Have you ever been to the Whitney Viewing Stand? It's located at the Oklahoma Training Track in Saratoga Springs where the horses work out in the morning. The large platform provides fans with a picturesque view of the horses as they gear up for the races.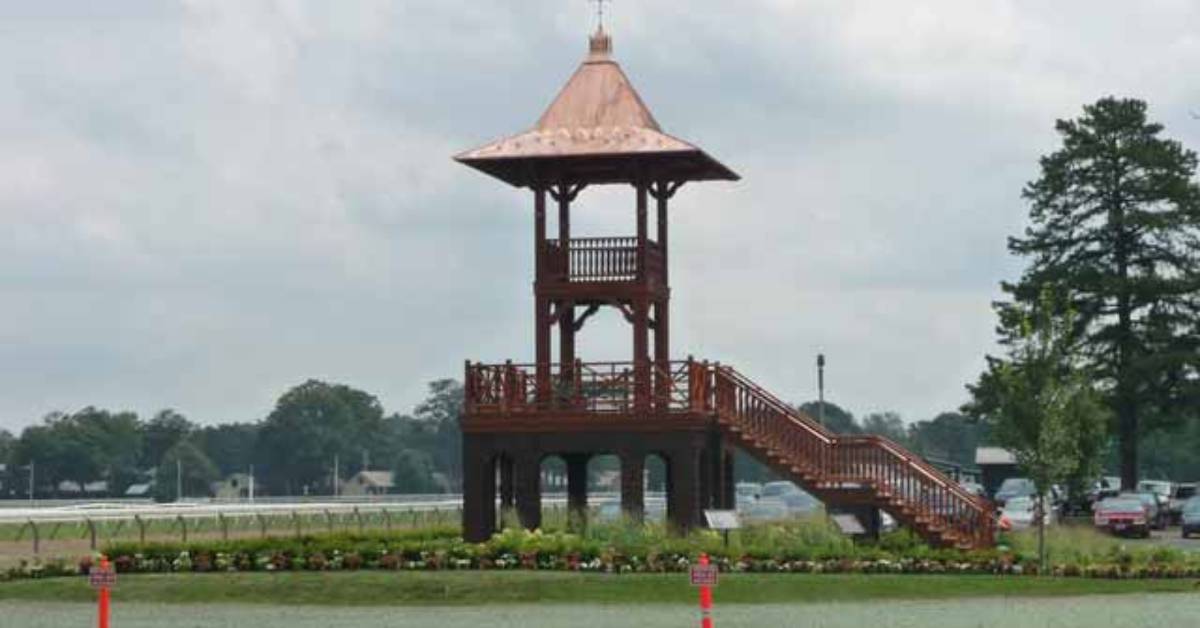 The Whitney Viewing Stand is modeled after the 1892 Judges Stand at Saratoga Race Course. It was constructed in 2013 to allow fans a chance to see an amazing view of the horses training at the historic Oklahoma Training Track.
Visitors can access the Whitney Viewing Stand from Gate 21 on East Avenue.
Behind the Name
The stand is named for the well-known Whitney family. Philanthropist and socialite Marie Louise "Marylou" Whitney was considered by many to be the "Grand Dame of Saratoga" or even the "Queen of Saratoga."
Her commitment to Saratoga Race Course and the surrounding community was unparalleled. Among other contributions, she co-founded the National Museum of Dance and Hall of Fame and was a part of the group that founded SPAC.
2023 Whitney Viewing Stand Hours
Check back for 2023 hours of operation!