Explore Downtown Saratoga's Unique Shops & Boutiques
From upscale retail stores to the most eclectic boutiques imaginable, downtown Saratoga Springs is where you will find everything for your personal and home needs. Plan a trip to this Capital Region destination and shop to your heart's content.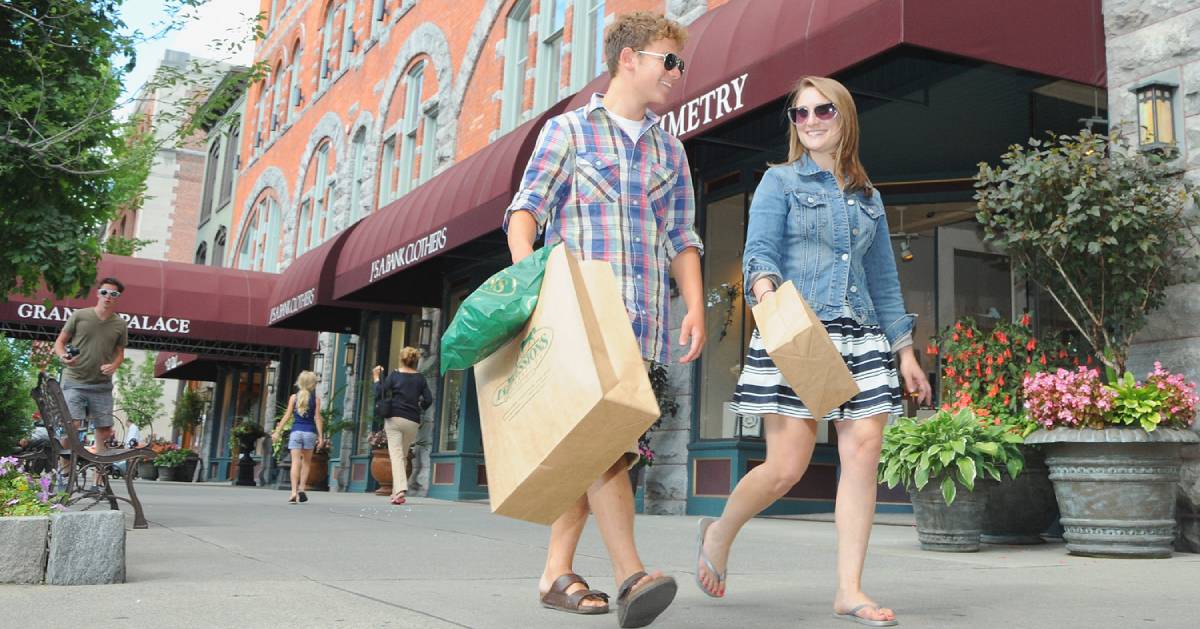 Upgrade Your Wardrobe at Local Clothing Stores
When it's time to refresh and upgrade your wardrobe, go for a stroll along Broadway in downtown Saratoga!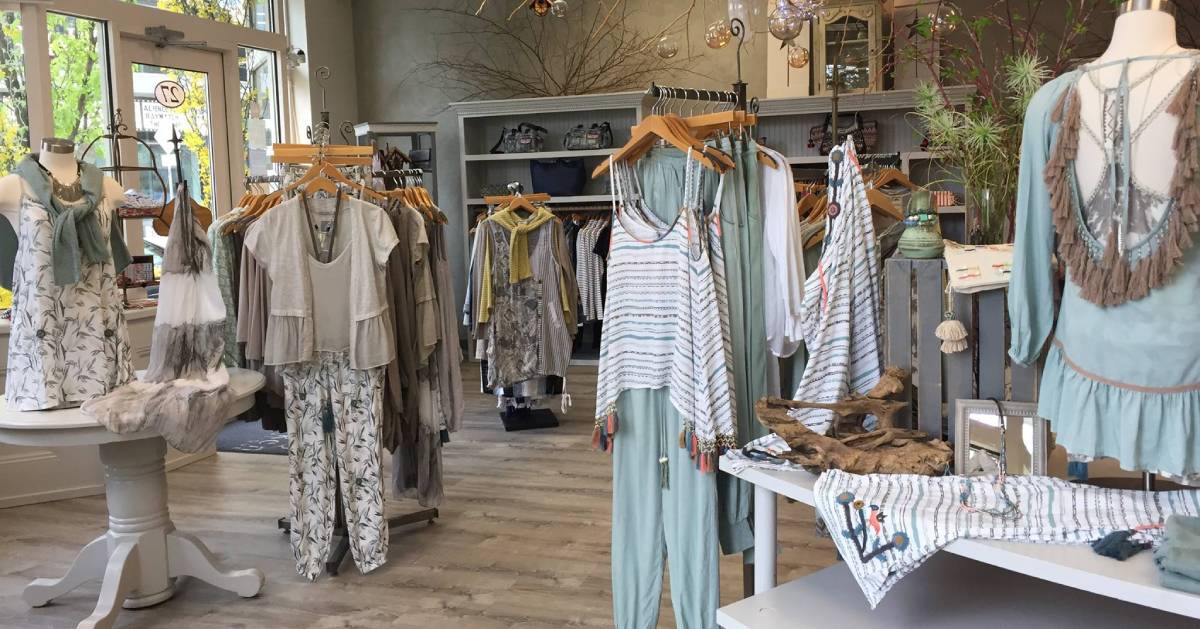 An excellent selection of women's clothing and accessories is offered at Spoken Boutique, Lifestyles of Saratoga LLC, Caroline & Main, Saratoga Saddlery, Hatsational, Violet's of Saratoga, the Pink Paddock, and other stores. Each place is filled with fashionable items, and after your shopping trip is done, you'll have a brand new outfit to take home.
For men's clothing, Union Hall Supply Co. sells the best brands around and sources the latest and greatest clothing, shoes, and accessories. They even have an on-site craft beer tasting bar, so you can sip a drink and shop their apparel. Other stores include Hatsational's Haberdashery, Saratoga Saddlery, and JoS. A. Bank.
Discover Quality Gifts & Saratoga Souvenirs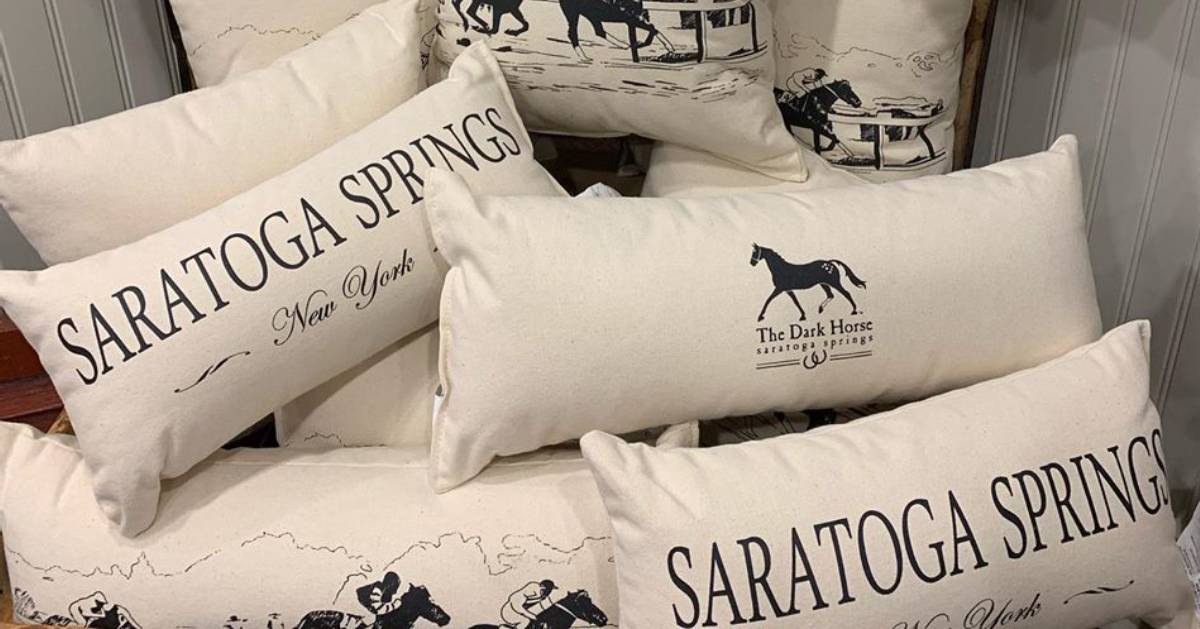 Whether you're searching for Saratoga shirts, horse-themed products, or a unique item, downtown Saratoga is the place to go for gift shopping. Both Impressions of Saratoga and The Dark Horse Mercantile are must-shop places for gifts as you'll always find something special that catches you eye, from Saratoga sportswear to memorabilia for all ages.
Or, head over to Celtic Treasures and see their fantastic selection of Irish gifts and imported goods. During your trip, don't forget to visit the Saratoga Marketplace at 454 Broadway and check out over 10 locally-owned businesses inside.
Stock Up on Food, Tea & Other Home Products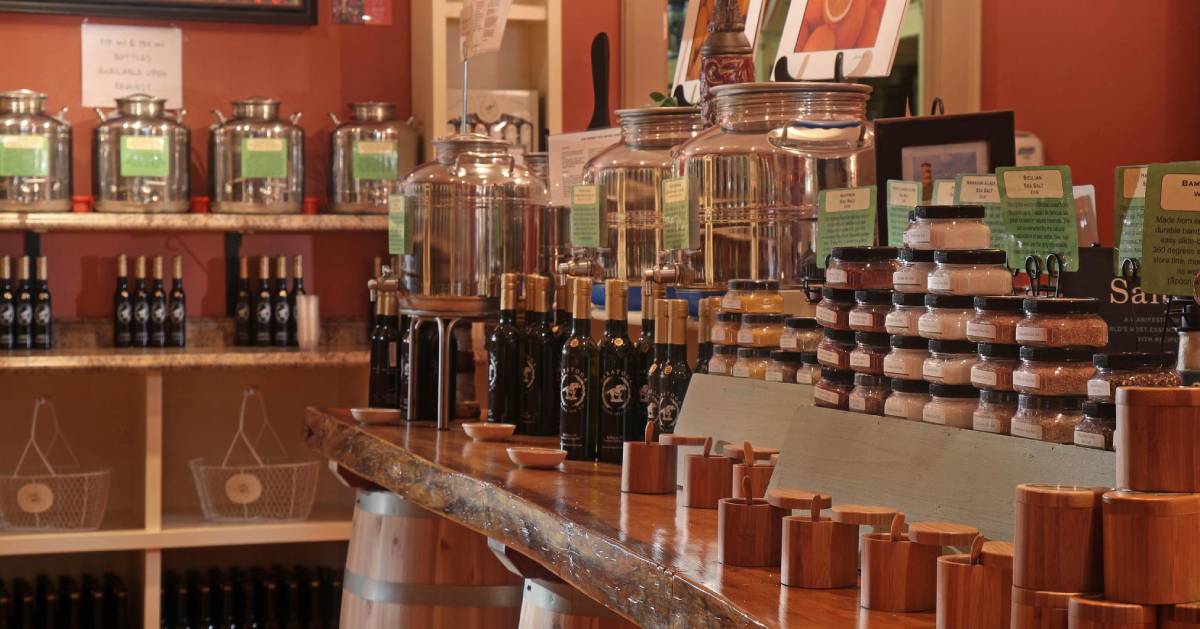 Although Healthy Living Market in Wilton Mall and The Fresh Market are two of Saratoga's most popular supermarkets, you can pick up a variety of products for your kitchen in downtown Saratoga. Purchase a bottle of olive oil or balsamic vinegar at Saratoga Olive Oil, and buy some fine tea from Saratoga Tea & Honey Company.
In addition, Putnam Market on Broadway sells all natural food and a wide range of local goods, such as hot fudge, salsa, potato chips, and cheese. Even more organic food and environmentally-safe household products are available at the Four Seasons Natural Foods Store on Henry Street. If you have a sweet tooth, make sure you browse the selection of gourmet candy and chocolate at the Saratoga Candy Company too.
Another great place to visit is Menges & Curtis Apothecary, one of the only compounding pharmacies in the Capital Region. While customized medications are their specialty, they also sell locally-made goods, essential oils, houseware items, soaps, pet products, and supplements.
Experience Downtown Saratoga's Arts Scene
Art lovers should walk down to the Beekman Street Arts District, where you can find jewelry, paintings, and pottery at local galleries. This lively section of downtown Saratoga is home to a diverse range of artists and studios, like the Living Resources Arts 70 Beekman Street Gallery + Workshop.
Back on Broadway, there is no shortage of art galleries and places to purchase stunning artworks. Crafters Gallery and Spa Fine Art are just a few of Broadway's art galleries.
Accessorize With Beautiful Pieces of Jewelry
Looking for a new necklace, pair of earrings, or a ring? Some top spots for jewelry in the city include deJonghe Original Jewelry, Tushita Heaven, A Silver Breeze, n. Fox Jewelers, and Silverado Jewelry Gallery - all conveniently located on Broadway. Fall in love with your next piece of jewelry right here in Saratoga!