Beekman Street Arts District
Just when you thought Saratoga couldn't get more appealing, along comes the next big thing: the Beekman Street Arts District - a newly revitalized and bustling neighborhood located on the west side of Saratoga just a few blocks from Broadway.
Photo credit: Brian Thiem
Extraordinary local talent is featured along this three block stretch of period homes and buildings. Art galleries, restaurants, shops, holisitic practitioners, and more can be found on Beekman. Referred to as the 'village in the Spa City', this lively section of Saratoga is home to a diverse selection of artists and entrepreneurs.
The turn-of-the-century homes lining Beekman Street are reminiscent of another time when the local working class made their homes here. This tightly knit community of homes, businesses, and shops served the people who catered to the Saratoga Springs tourist industry.
Photo credit: Brian Thiem
Today, the arts community is transforming this former residential neighborhood into an eclectic center for the arts, just a short walk from downtown Saratoga.
Continued growth of the Arts District will include new specialty retail shops, restaurants and other unique businesses among old and new buildings. Artists of all ages, experience and genres are living, working, and creating memorable works of art here, with an eye toward making Beekman Street an unforgettable Saratoga Springs attraction.
Browse Beekman Street Businesses: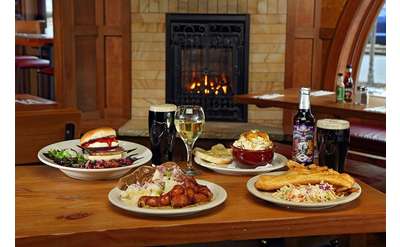 The Local Pub and Teahouse
Saratoga Springs, NY
Nestled in the historic Dublin neighborhood of downtown Saratoga Springs, The Local Pub and Teahouse is your friendly neighborhood bar/restaurant serving up traditional English and Irish specialties as well as local craft beers and organic teas.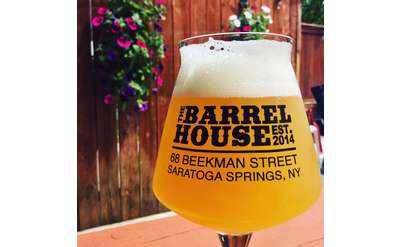 The Barrelhouse
Saratoga Springs, NY
The Barrelhouse in Saratoga Springs features a pub-inspired menu of half-pound burgers, hot dogs, sandwiches, wraps, and more. They also offer an extensive beer menu with over two dozen craft drafts from some of the finest breweries in the world.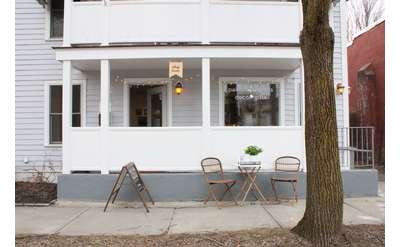 Collective 131
Saratoga Springs, NY
Collective 131 is a gallery/home goods shop with a focus on women artists and small-batch objects. Our curated collection strives to give you the best in original art and decor sourced directly from the artists and makers.Located in the Arts District
Kraverie
Saratoga Springs, NY
Two of Jersey City's finest food trucks combined to create Kraverie, a new restaurant experience. Craft Beer Specialties on 15 taps, Saratoga's only Korean BBQ. Enjoy their unique fare in the Beekman Street Arts District of Saratoga Springs, NY.
« Back to Saratoga Hot Spots