CDPHP Cycle! - Saratoga Springs & Capital Region Bike Sharing Program
Want to go green on your commute or take a bike out to the track instead of the trolley? Now you can! CDPHP Cycle! is a bike sharing program for Saratoga Springs and other Capital Region communities. It's easy, affordable, and a great way to go green and stay healthy.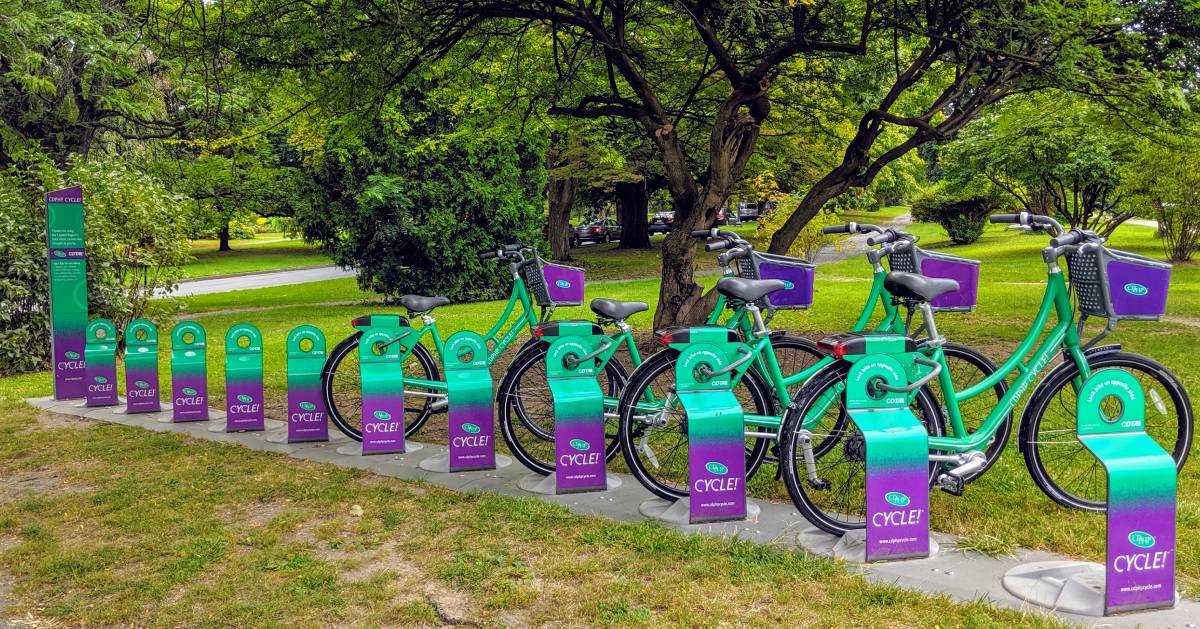 How the Bike Sharing Program Works
The CDPHP Cycle! bike sharing program uses smart technology, including GPS, to give you flexibility and value.
Each bike is equipped with technology that will help you:
Find a bike
Track your distance and time
Keep a record of calories burned
And even calculate the difference your ride made to carbon dioxide emissions!
To get started, visit the CDPHP Cycle! website or download the mobile app. Once you enter your information and sign up for a membership, you'll receive an account number and PIN. You can then use your account details to unlock a bike at a designated bike rack and start riding. When you're finished, just return the bike to the nearest bike station with an open slot.
CDPHP Cycle! operates from May to November each season (approx.).
Where the Bike Rental Locations Are
There are over 400 bikes available at 80+ rack stations in Saratoga, Albany, Troy, Schenectady, and other communities.
CDPHP Cycle! has an interactive map on their website so you can see the locations of bike hubs and bikes. There are icons that display Hubs With Bikes, Hubs Without Bikes, and bikes that are not in a hub.
Bike Map: https://cdphpcycle.com/#map
Ready to start bike sharing? Sign up online or download the CDPHP Cycle! app today!