A Romantic Weekend Itinerary for Outdoorsy Couples in Saratoga
Attention active couples who love getting up early to hike a mountain or catch a sunrise! We've planned a whole weekend of outdoor fun including camping, paddling, and more in the Northern Saratoga County area.
Friday Evening: Set Up Camp & Relax by the Fire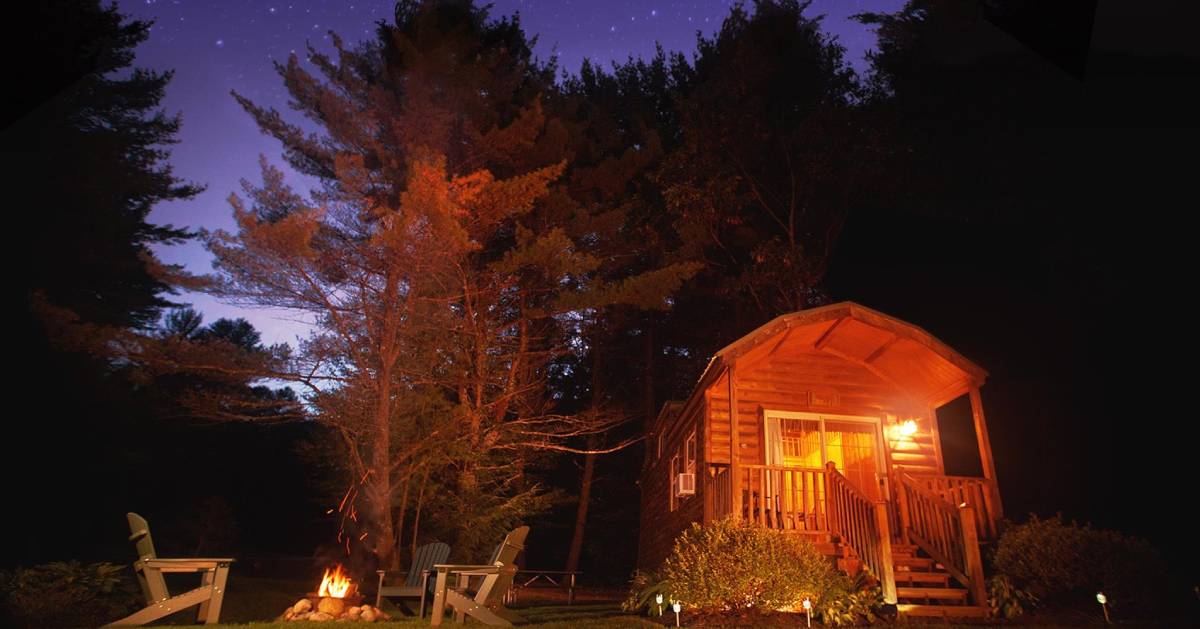 You consider yourselves a nature-loving couple and enjoy camping, but perhaps when you picture your romantic weekend away it's not crammed in a sleeping bag with bug spray at the ready. Cabin camping at Rustic Barn Campground in Corinth offers the ideal balance between an outdoorsy experience and one that includes a bed and a shower.
Cabins come with a refrigerator and microwave so you can bring food or takeout with you, or you could stop by Rocco's Pizzeria, about five minutes from the campground. (But keep dinner casual - we're saving your decadent meal of the weekend for Saturday night!)
Bonus suggestion: Glamping is offered at Saratoga Escape Lodges & RV Resort in Greenfield Center. They provide 300-square-foot luxury camping tents with full mesh screens, a mini fridge, and much more, should you want to go for a lavish camping experience.
Saturday Morning: Take on a Mountain & Climb a Fire Tower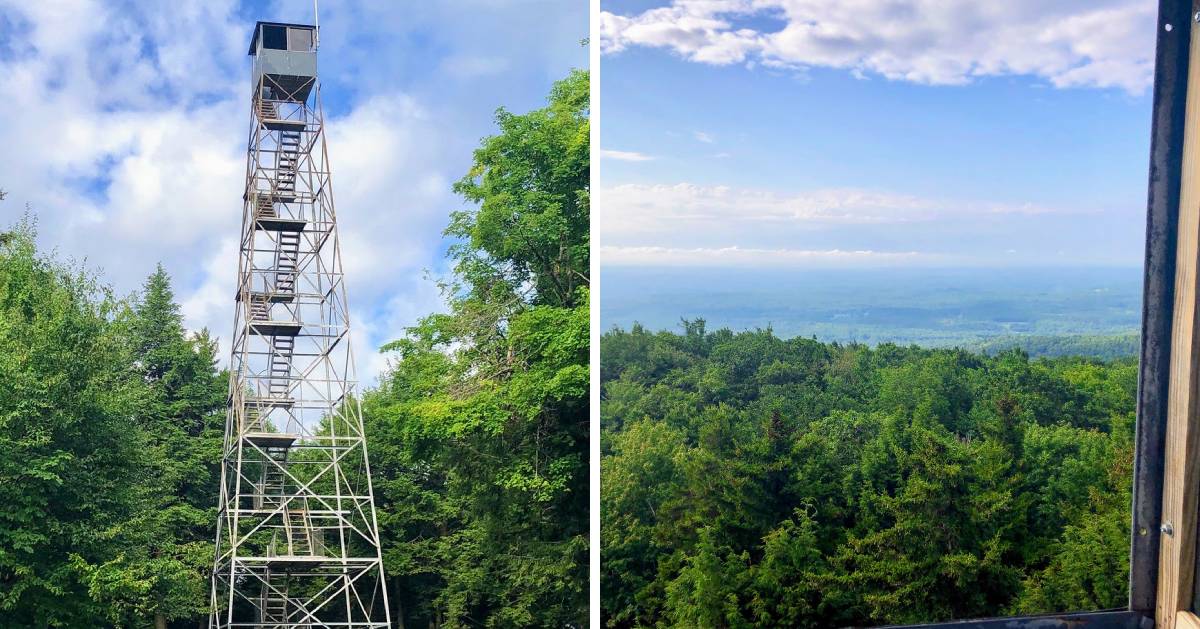 Also five minutes from the campground is Spruce Mountain Fire Tower which is where you should begin your day, because what could be more romantic than squeezing together at the small space at the top to enjoy the stunning view? This hike is considered moderate to difficult, although it's not long at 2.5 miles roundtrip.
The fire tower is one of 25 Adirondack mountains with fire towers, and this one underwent a restoration in 2015. When at the top you'll see views of the Southern Adirondacks, Hudson River, and across the Vermont border to the Green Mountains. Pack a lunch to enjoy at the summit! (If you happen to come in the fall the already-stunning views gets even better with the foliage.)
Bonus hike suggestion: If you'd rather not tackle a fire tower, an alternative easier suggestion is the Spier Falls/Moreau "Saddle" Trailhead in nearby Gansevoort. The trails are well-marked and maintained, and the hike is described as an easy short trail with a great view.
Saturday Afternoon: Kayak Along the Sacandaga River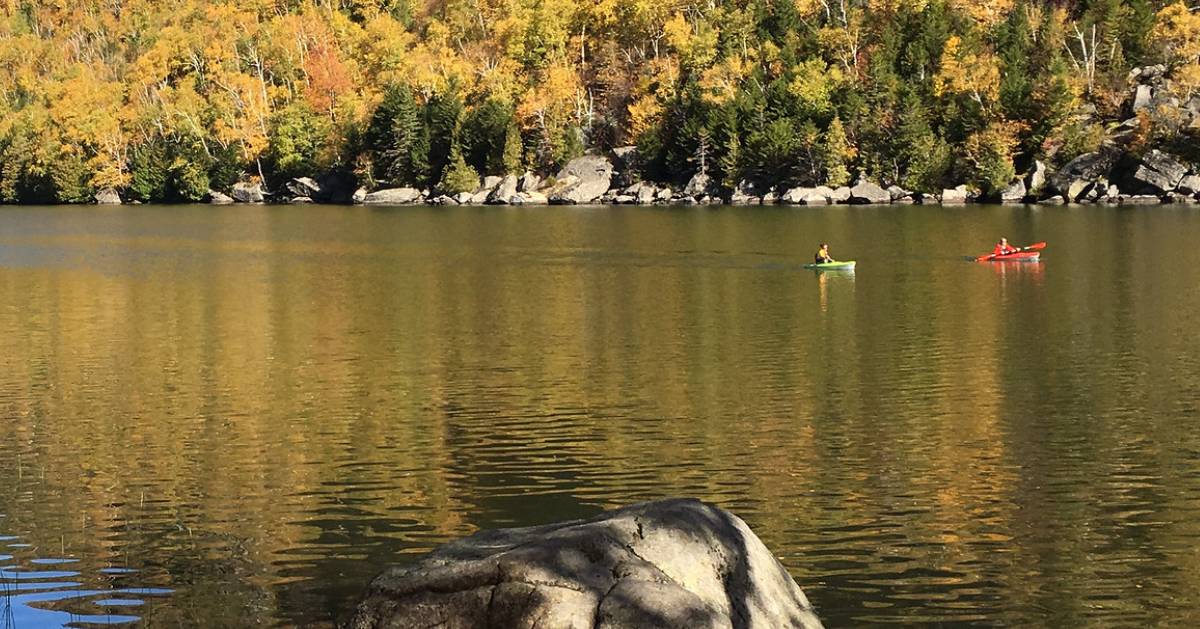 After your mountaintop lunch and rigorous hike, make your way back to home base at the campground to shower up and rest for a moment before heading off on your next outdoor adventure - on the Sacandaga River. Sacandaga Outdoor Center, located where the Sacandaga and Hudson Rivers meet, is a 12-minute drive from Rustic Barn Campground. They offer single and tandem kayak rentals, and if your vehicle can transport your rental craft, you can even check out the nearby Stewart's Reservoir or Lake Luzerne.
Saturday Evening: Wind Down the Day With a Scenic Drive & Elegant Dinner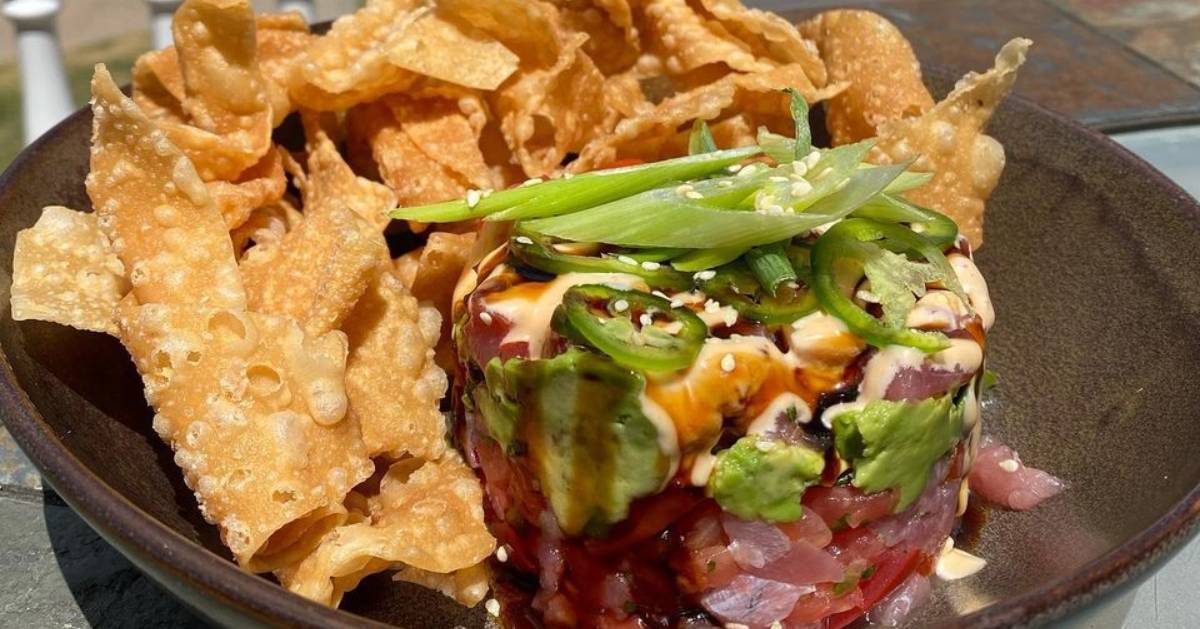 After a long day of hiking and paddling, it's time to decompress. So far, you've primarily hung out in the Hadley and Corinth areas, which are ideal for couples looking to get away from it all. You and your favorite person have dined by the fire and on top of a mountain. For Saturday night, we're slowing things down and switching it up.
Make reservations at Prime at Saratoga National, which is one of the top fine dining restaurants in the Saratoga area, for an incredible meal - this is a romantic weekend, after all! Ask to dine outside on their gorgeous patio that overlooks an infinity pool and the golf course (extra beautiful in the fall!).
The restaurant is in Saratoga Springs about 30 minutes from Rustic Barn Campground, and you'll love the scenic drive down Route 9N through Greenfield Center and downtown Saratoga Springs. You'll pass by Congress Park and the Saratoga Race Course.
Bonus dinner suggestions: Want to dine closer to the campground? Chez Pierre and The Wishing Well are both excellent choices that are in Gansevoort about 15 minutes away. Chez Pierre is highly regarded for their beef Wellington and offers an intimate environment perfect for a couples dinner. The Wishing Well has an Adirondack vibe fitting for outdoor couples, and two of their popular dishes worth trying are the center-cut New York sirloin steak and lobster bisque.
Sunday Morning: Watch the Sunrise Together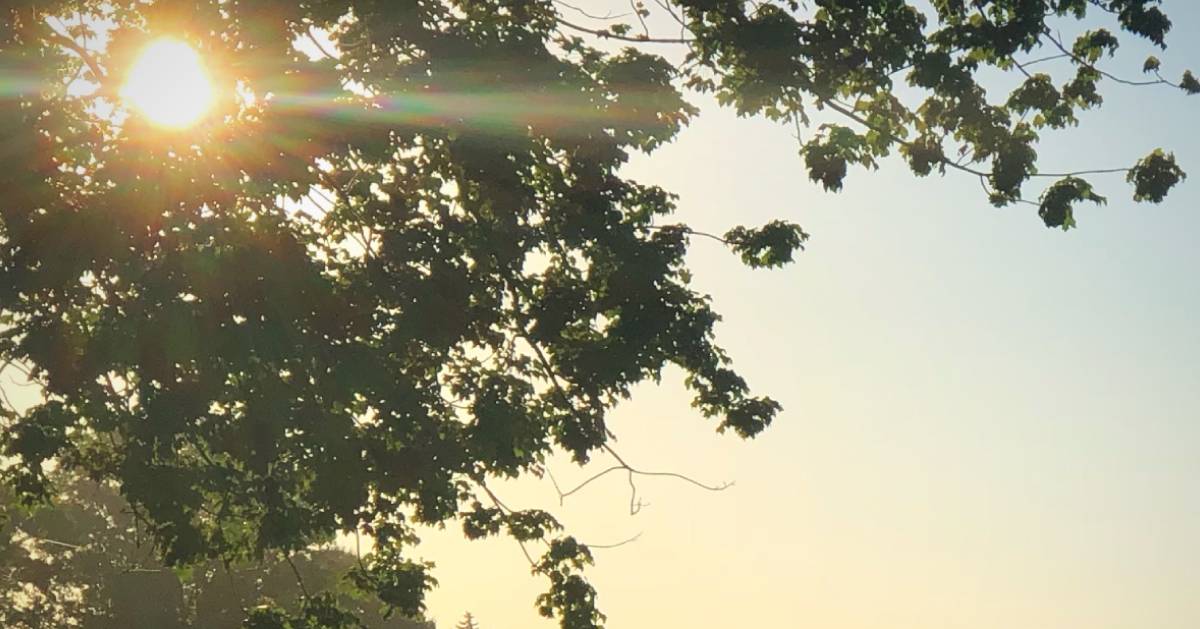 Wake up early on Sunday morning after your relaxing evening the night before to catch a sunrise before you head home. We have a few suggestions:
Hadley Overlook, about 15 minutes from Rustic Barn Campground, offers a picturesque view of the Great Sacandaga Lake, and if you come at sunrise you should see the sun coming up on the left side of the lake.
Corinth Park and Beach, about five minutes from the campground, has a small parking area near a bridge that straddles Sturdevant Creek and the Hudson River where you can park and then find the best view for the sunrise. (Note: This park is not listed in Google Maps. You may need to walk across the street from the beach to get a great sunrise photo.)
Waterfront Park, on the northern end of Saratoga Lake, is about 25 minutes from the campground and reportedly has one of the best sunrise views in Saratoga. If you don't mind the drive back towards Saratoga - or if it's on your way home - this is likely the best option of the three.
Bonus Sunday morning suggestion: Don't necessarily want to get up with the sun, but want to fit in one more outdoorsy escapade? Moreau Lake State Park is just under 20 minutes from the campground, opens at sunrise, and has easy walking trails (no mountain this time!) and a beach.
Sunday Late Morning: Grab Brunch for Two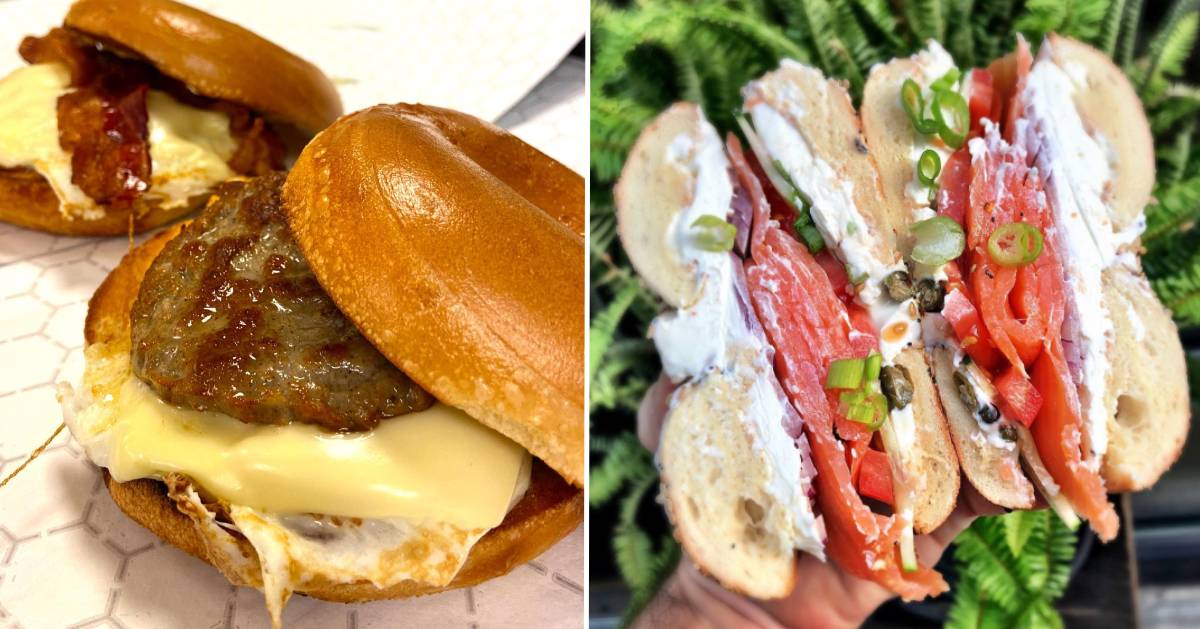 Plan for a mid- or late-morning breakfast or brunch after your sunrise to enjoy one more delicious meal together before you head home. Depending on where you watched the sunrise, you can check out nearby restaurants.
Brunch in Corinth: Biscuit's Bakery in Corinth is a popular breakfast spot that has been in business since 1999. They offer an excellent selection of baked goods and breakfast items, such as pancakes, French toast, breakfast sandwiches, and more.
Brunch in Saratoga Springs: You might not think of Saratoga Broadway Deli when you think breakfast or brunch, but they have incredible breakfast sandwiches and bagels. They're open 8am to 4pm on Sundays.
This article is sponsored by Saratoga County Tourism. Note: The opinions expressed in this article are those of the authors. They do not necessarily reflect the opinions or view of Saratoga County Tourism or its members.