2018 Saratoga Spring Guide: Enjoy Outdoor Activities & More Fun
Do you get spring fever? When the snow and ice melt and temperatures begin to warm up, you may wonder what are the best ways to make the most of spring. Here in the City of Saratoga Springs, there are plenty of things to do that you can enjoy all season long. Add some of the activities in our 2018 Spring Guide to your to-do list this season!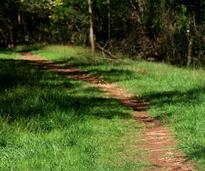 Spring is mud season, which means many hiking trails in the mountains may be hazardous. Plan a trip to a
nature trail or preserve
this season instead.