Find 2023 Easter Dining Specials & Meals To-Go in the Saratoga Springs Area
Celebrate Easter on Sunday, April 9, 2023
Easter Sunday is a time for celebration, and if you're looking to spend the holiday eating with family, then you're in luck! For Easter 2023, Saratoga area restaurants and businesses will be offering special holiday menus and meals for dine-in or takeout.
Looking for events? See upcoming Easter events here »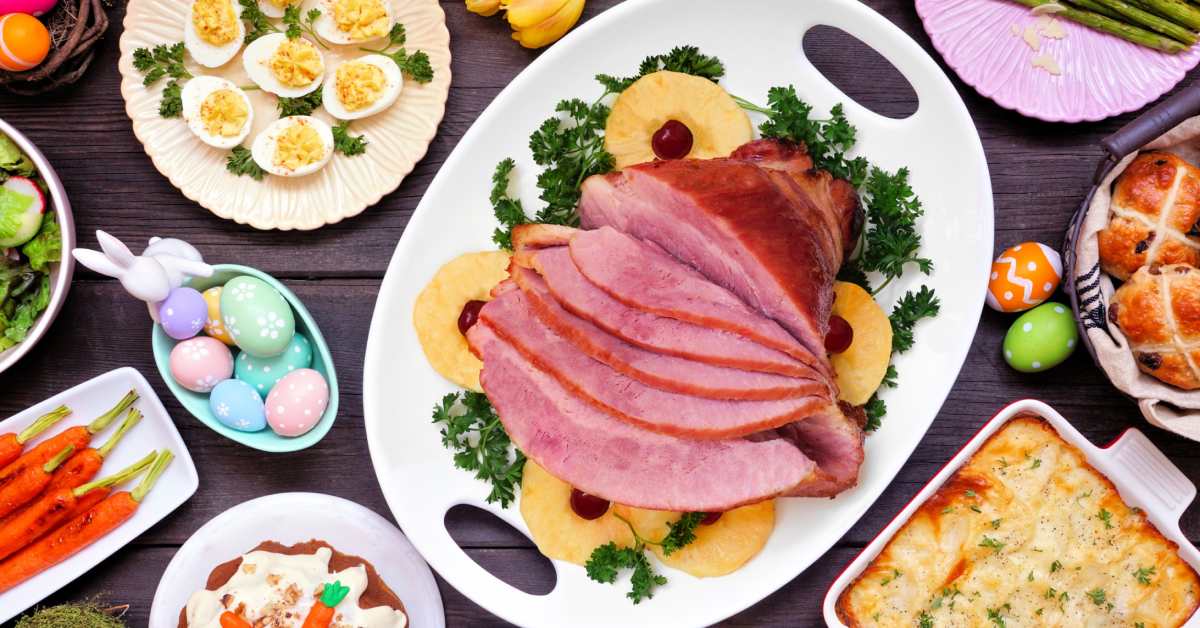 Note: We are in the process of updating this page for 2023. If you know of a restaurant offering specials for Easter, please email their special to us at editor@saratoga.com.
Featured Saratoga Easter Meals & Specials for 2023
Boca Bistro (Takeout)
Offerings: Enjoy an Easter Brunch package that serves up to 4-5 people. The package includes deviled eggs, an Easter frittata, candied bacon, house-made waffles, and more.
Price: $65
Phone: 518-583-1142
Special Note: Orders must be placed by Wednesday, April 5. Takeout only. No substitutions.
Chez Pierre (Dine-In)
Offerings: Chez Pierre in Gansevoort will be open on Easter Sunday and offering full course dinner specials and limited offerings from their traditional menu too. Specials will include rack of lamb, stuffed shrimp, filet rossini, and blackend salmon.
Price: Varies by meal option
Phone: 518-793-3350

Dunning Street Station (Dine-In)
Offerings: A lovely brunch menu will be available at Dunning Street Station on April 9 from 10:00am-3:00pm.
Price: Varies by meal option
Phone: 518-587-2000

Morgan & Co. (Dine-In)
Offerings: Morgan & Co. in Glens Falls will be open for both Easter Sunday Brunch and Dinner on April 9. Brunch will feature a pre fixe menu for $48; dinner will include a variety of specials to choose from.
Phone: 518-409-8060

Morrissey's Lounge & Bistro (Dine-In)
Offerings: Make plans for Easter brunch or Easter dinner at Morrissey's Lounge & Bistro at The Adelphi Hotel on April 9. Easter brunch is from 10:00am-2:00pm, and Easter dinner is from 4:00pm-9:00pm.
Price: Brunch items vary; dinner is $84.95++ per person and includes your choice of appetizer, entree, and dessert
Phone: 518-350-7945

SEE BRUNCH SPECIALS | SEE DINNER MENU
Morton's The Steakhouse (Dine-In)
Offerings: Head to Morton's The Steakhouse at Saratoga Casino Hotel for their Easter special (3-Course Steak & Lobster). The menu price is dependent on the entree chosen. This special will be offered from April 7-9; make your reservations!
Price: Varies
Phone: 518-682-5999

Olde Bryan Inn (Dine-In)
Offerings: A variety of specials will be available for Easter Sunday at Olde Bryan Inn in Saratoga Springs, such as Kentucky Bourbon Salmon, Cinnamon Buttered Fried Chicken in Jalapeno Jam, and more.
Price: Prices vary by menu item
Phone: 518-587-2990

Park & Elm (Dine-In)
Offerings: Make plans for Easter brunch in the dining room at Park & Elm in Glens Falls on April 9 from 11:00am-3:00pm. Brunch will feature a special menu curated by executive chef, Matthew J. Delos (visit Facebook for full menu updates). Book your reservation on their website or call now.
Phone: 518-480-3220

PJ's BAR-B-QSA (Dine-In)
Offerings: Order a delicious Smithfield spiral sliced glazed ham for Easter! All hams will be prepared in the restaurant's smokers, cooked with their signature ham glaze. Each ham serves around 10-15 people. The average size is 7-10 lbs, and the cost is $10.45/lb. Advance reservations are required by April 2.
Phone: 518-583-2445
Prime at Saratoga National (Dine-In)
Offerings: Prime at Saratoga National will be offering Easter dinner on April 9 from 4:00pm-7:00pm (Prime Menu and holiday features available).
Phone: 518-583-4653
The Brook Tavern (Dine-In)
Offerings: Easter brunch will be held at The Brook Tavern in Saratoga Springs on April 9 from 10:00am-3:00pm. Menu items will include squash soup, Brook Tavern fried pickles, steak and eggs, Brook Tavern burger, and more. Check out the "Special Events" section of their website and click "Easter Brunch Menu" for more details.
Price: Varies by menu item
Phone: 518-871-1473

The Hideaway (Dine-In)
Offerings: Enjoy Easter brunch at The Hideaway in Saratoga Springs. They are offering two sessions: 9:30am-11:30am and 12:30pm-2:30pm. Both seatings include scrambled eggs, bacon and sausage, sugar pearl waffles, chocolate chip waffles, corned beef hash, bagels and muffins, and more. Additional options will be available for the first session and second session.
Price: Adult - $34.99, Child - $17.99, Under 4 - Free; Tickets must be purchased in advance
Phone: 518-306-1900

The Iron's Edge (Dine-In)
Offerings: The Iron's Edge at Ballston Spa Country Club will be offering two Easter brunch sessions: 9:30am-11:30am and 12:30pm-2:30pm. Enjoy scrambled eggs, bacon and sausage, sugar pearl waffles, chocolate chip waffles, mac and cheese, sausage gravy and biscuits, and more during both seatings. Additional options will be available for the first session and second session.
Price: Adult - $34.99, Child - $17.99, Under 4 - Free; Tickets must be purchased in advance
Phone: 518-602-9995

The Saratoga Winery & Tasting Room (Dine-In)
Offerings: Don't miss out on the delicious Easter brunch buffet at The Saratoga Winery & Tasting Room. There will be a Grazing Table, Breakfast Bar, Salad and Pasta Station, Pizza Station, Carving Station, and Desserts.
Price: $65 - Adults; $25 - Kids
Phone: 518-584-9463

The Wishing Well Restaurant (Dine-In)
Offerings: Join The Wishing Well on April 9 for Easter dinner from 12:00pm-6:00pm. Featured specials will include Roast Prime Rib of Beef, Baked Ham, and Fresh Maine Lobsters. The full a la carte menu will be available starting at noon as well.
Price: Varies per item
Phone: 518-584-7640

Explore More Saratoga Easter Meals & Specials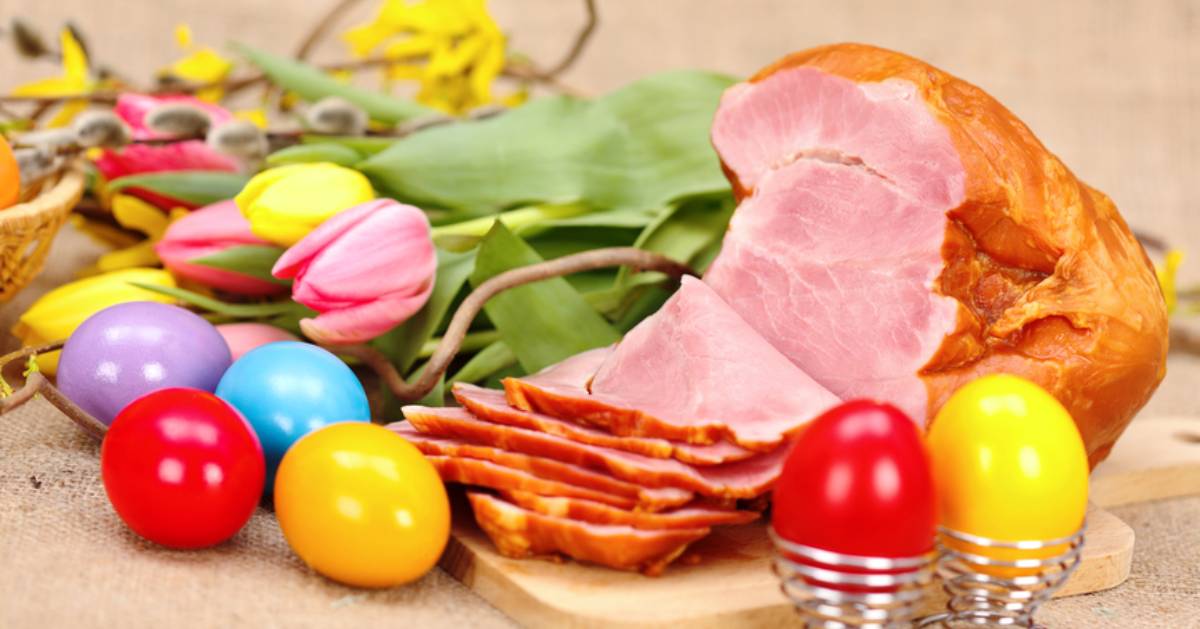 Mazzone Hospitality (Takeout)
Offerings: Mazzone Hospitality in Clifton Park has announced some "Easter at Home" holiday dinners that serve up to 10 people and can make the holiday memorable and stress free. Choose from Glazed Ham, Roast Loin of Pork, Prime Rib of Beef, and Roast Turkey packages. Online orders must be submitted by April 6 at 5:00pm. See the full menu on their website by clicking the "Promotions" section.
Price: Varies
Phone: 518-690-0293
The Bread Basket Bakery (Takeout)
Offerings: Easter cupcakes, dessert cakes, pies, cake pops, breads, and more are available to order from the holiday menu. Visit the Bread Basket's Facebook page for the full menu.
Price: Prices vary by item
Phone: 518-587-4233
Special Note: Pre-order by April 2 at 3:00pm
The Fresh Market (Takeout)
Offerings: The Fresh Market is offering a variety of meals you can enjoy at home, such as an Easter Ham Meal for 8-10 or 4 people, an Easter Lamb Meal for 2, an Easter Brunch, and more. Visit the Holiday Meals section of their website to order, or call for info!
Price: Varies by menu item
Phone: 518-581-8050

Thirsty Owl Saratoga (Dine-In)
Offerings: Make your reservation for Easter at Thirsty Owl! Seatings will be available at 10:00am, 12:00pm, and 2:00pm on April 9, and there will be a full buffet menu and dessert station.
Price: $43.95 for adults and $16.95 for children 12 and under
Phone: 518-587-9694
Don't forget to buy your Easter gifts and goodies »