Explore Saratoga Area Running & Biking Trails
Are you ready to jog, run, or bike your way through Saratoga? From state parks to multi-use recreational routes, there are a wide variety of running and biking trails located around the region. Take a look at some of our favorites below and discover the perfect trail for you.
Features: Gentle Terrain & Multi-Use Trails for Jogging, Running, and Biking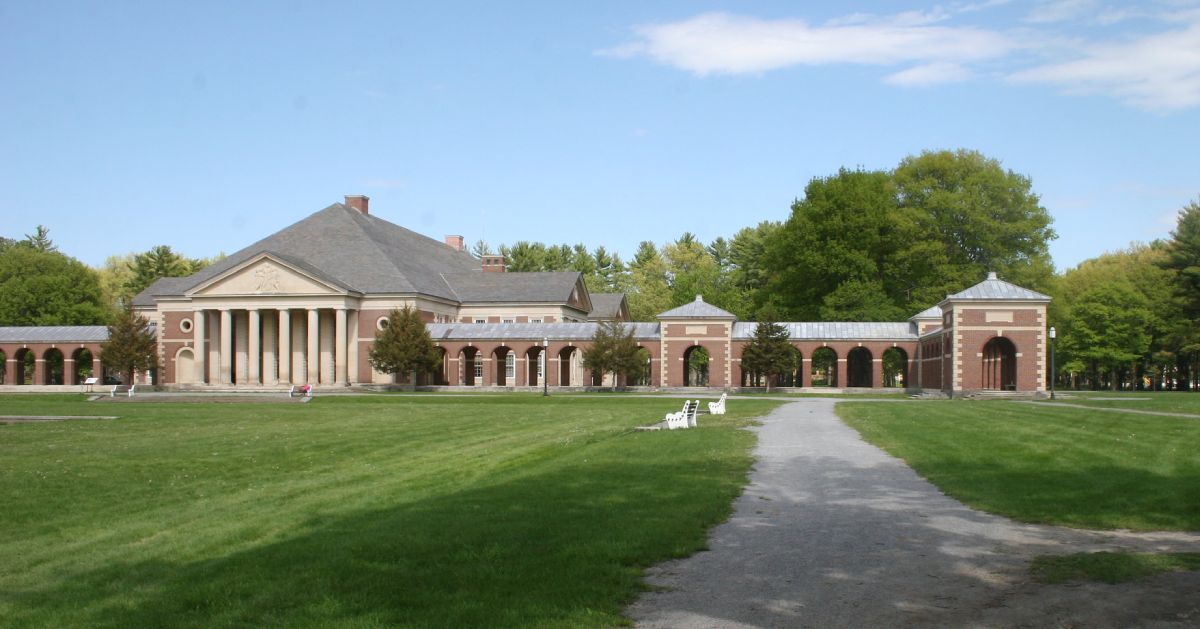 Located between Route 50 and Route 9 (South Broadway) in Saratoga Springs, Saratoga Spa State Park is a National Historic Landmark that's renowned for its diverse cultural, aesthetic, and recreational resources. The state park features approximately 12 miles of paved and dirt trails that wind throughout the property.
All of these multi-use trails are open to the public for jogging, running, and biking. A few parts of the park are hilly, but the trail network is good for beginners and families. During your adventure, you'll pass by the mineral springs, a scenic golf course, and a number of historic buildings.
Features: Gentle to Intermediate Terrain & Multi-Use Trails for Jogging, Running, and Biking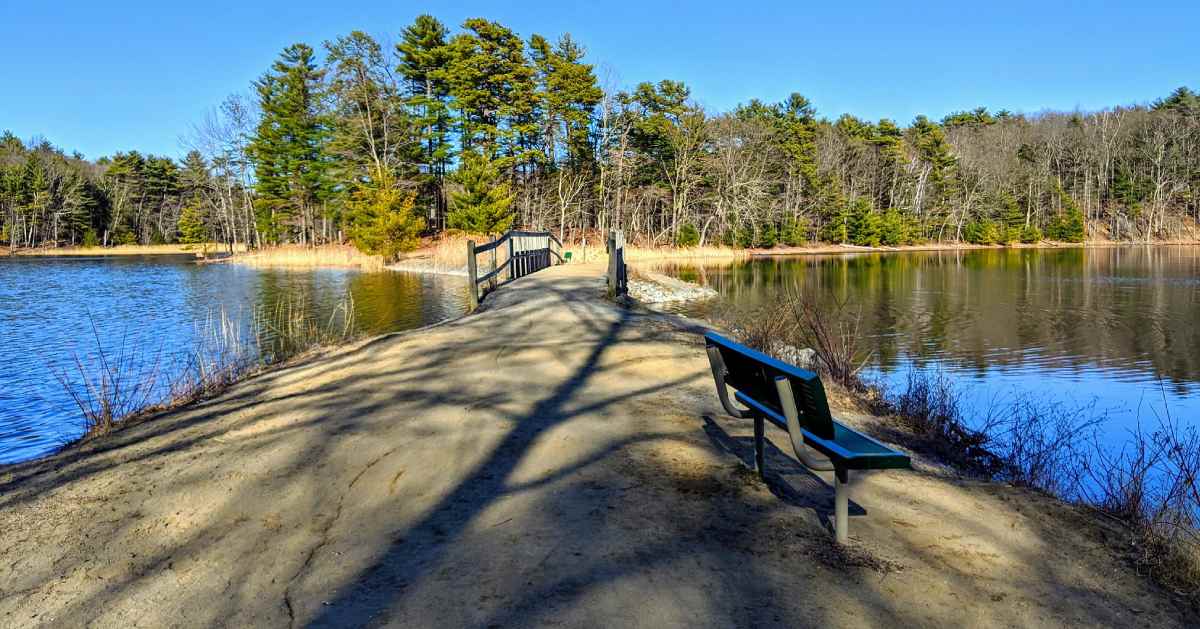 Plan a trip to Moreau Lake State Park in Gansevoort. This large state park has multiple trails ranging from .2 mile long to 5.93 miles long. While some trails bring you around the beautiful Moreau Lake, others travel deeper into the wooded property.
According to the New York State Office of Parks, Recreation and Historic Preservation, there are 18 designated trails in Moreau Lake State Park. These trails are open for jogging, running, and biking, and you'll encounter varied terrain (some of the large, steep hills can be physically demanding for bikers). Map out your route ahead of time and enjoy exploring the park.
Features: Gentle Terrain & Multi-Use Trails for Jogging, Running, and Biking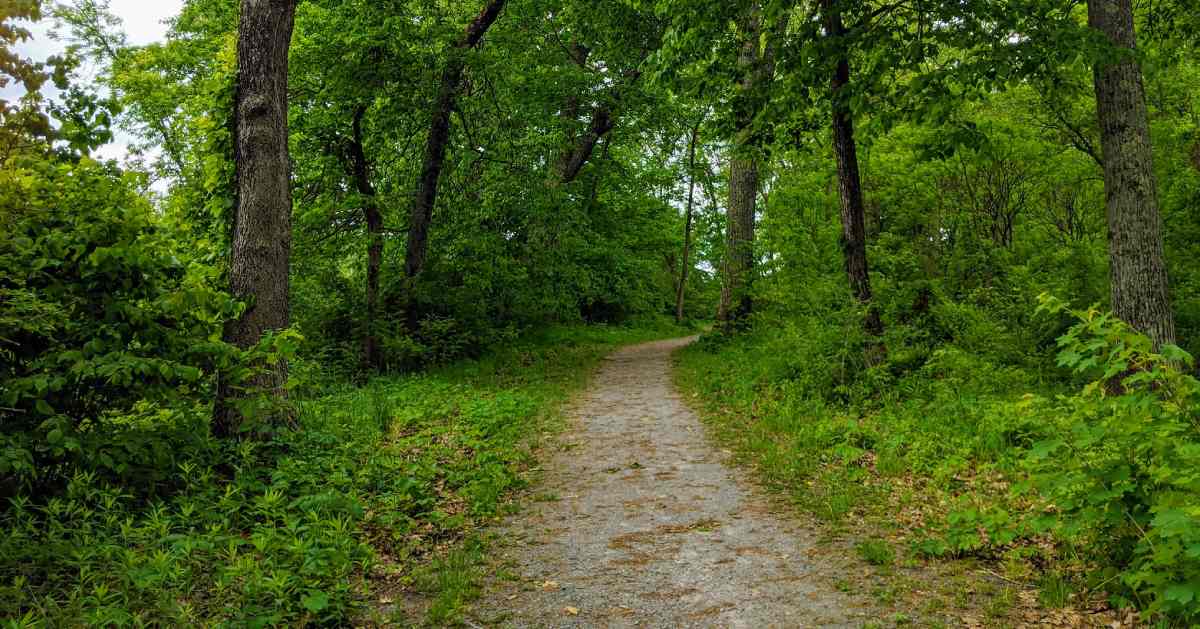 Hudson Crossing Park in Schuylerville is a unique recreational and educational destination with over two miles of multi-use trails. This park is open year round from dawn to dusk, and there is no entry fee for visitors.
The trails are open for jogging, running, and biking, and you'll have the opportunity to see amazing views of the Hudson River and Champlain Lock 5. Hudson Crossing Park's main trail is the Riverwalk Sensory Trail, a stone dust path that travels along the Hudson River shoreline. You can also follow the Eagle Point Trail to the scenic overlook at the tip of the island.
Features: Gentle to Intermediate Terrain, a Multi-Use Tour Road, and a Designated Hiking/Running Trail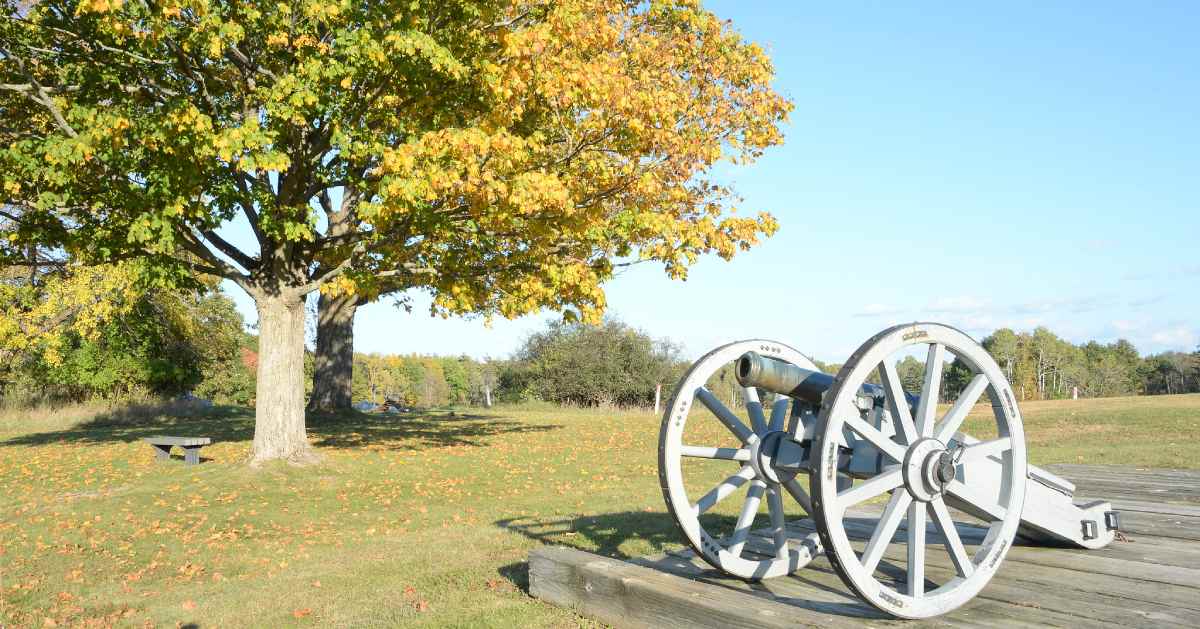 Go on a tour of Saratoga Battlefield at Saratoga National Historical Park for your next outdoor adventure. Saratoga National Historical Park's park tour road features a multi-use lane for walking, running, and biking, which is nice if you'd like to tackle some hills and rolling terrain. This road is open for cars, so remember to stay in the multi-use lane and watch for vehicles.
Hikers and runners can also explore the 4.2 mile Wilkinson National Recreational Trail (no bikes allowed). This trail will bring you through open meadows and some wooded areas, and the surface is a mix of gravel, dirt, and mowed grass. The route begins and ends at the visitor center.
Features: Gentle Terrain & A Multi-Use Trail for Jogging, Running, and Biking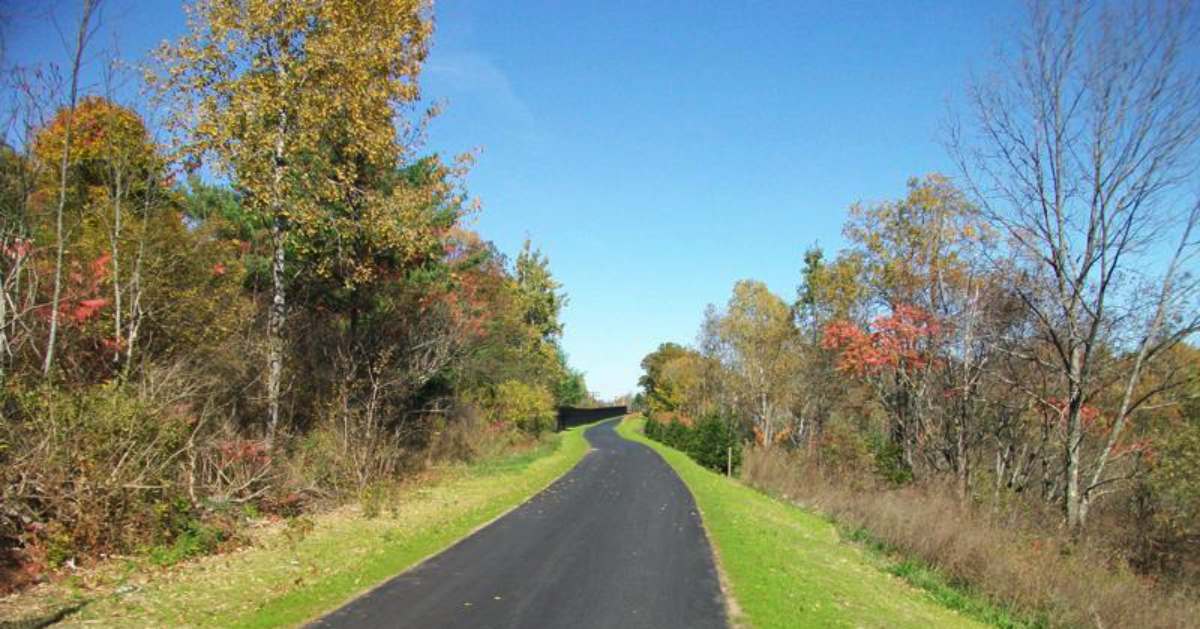 Extending from Ballston Spa into Mechanicville, the Zim Smith Trail is a multi-use recreational trail that offers a nice tour of southern Saratoga County's communities and natural habitats. Much of the trail is paved and well-maintained for walkers, runners, and bicyclists.
The Zim Smith Trail is approximately 11.5 miles long, and one of the popular starting points is Shenantaha Creek Park in Malta, as there is plenty of parking. If you enter the trail from here, then you can begin to head south toward Round Lake or north toward Ballston Spa.
The Mohawk Towpath Byway
Features: Gentle Terrain & Local, County, and State Highways Open to Pedestrians, Bicycles, and Vehicles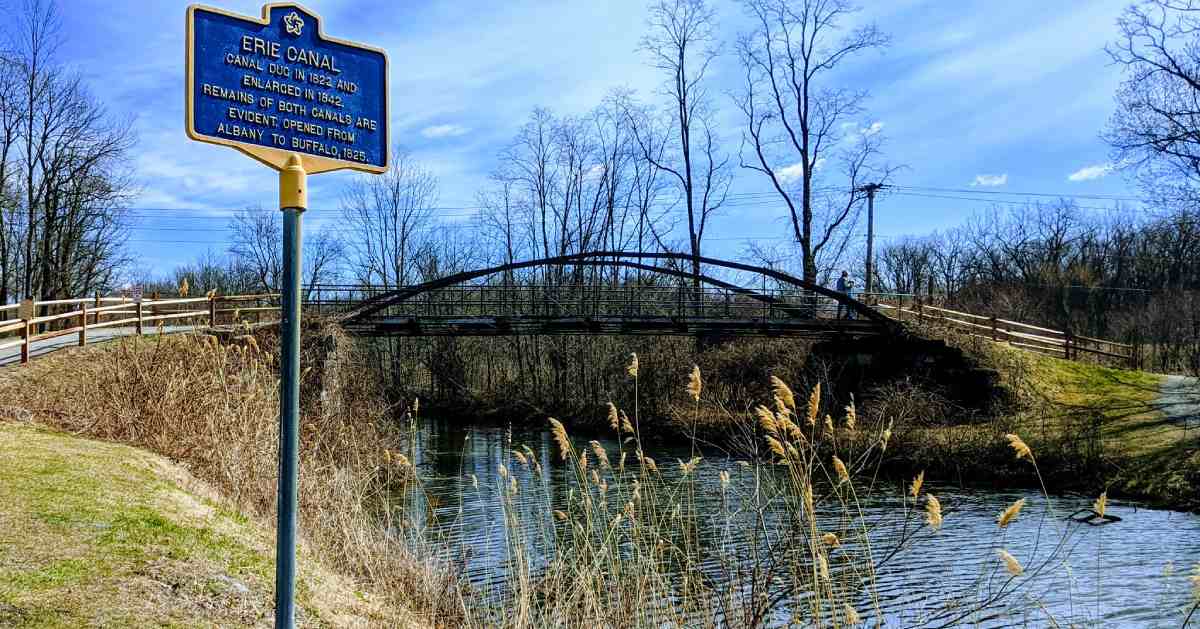 Here in the Capital Region, the Mohawk Towpath Scenic Byway consists of a series of local, county, and state highways in Schenectady County and Saratoga County. The Byway follows the historic route of the Erie Canal and is approximately 26 miles long from Waterford/Cohoes to Schenectady. Although you can run on the side of the road, this route is recommended for biking. See a map »
While traveling along the Mohawk Towpath Scenic Byway, you can stop at local communities and find restaurants and attractions, such as the Vischer Ferry Nature Preserve (pictured above). If you cross the bridge into Vischer Ferry, you can ride on the multi-use Towpath Trail.
Ballston Veterans Bike Path
Features: Gentle Terrain & A Multi-Use Trail for Jogging, Running, and Biking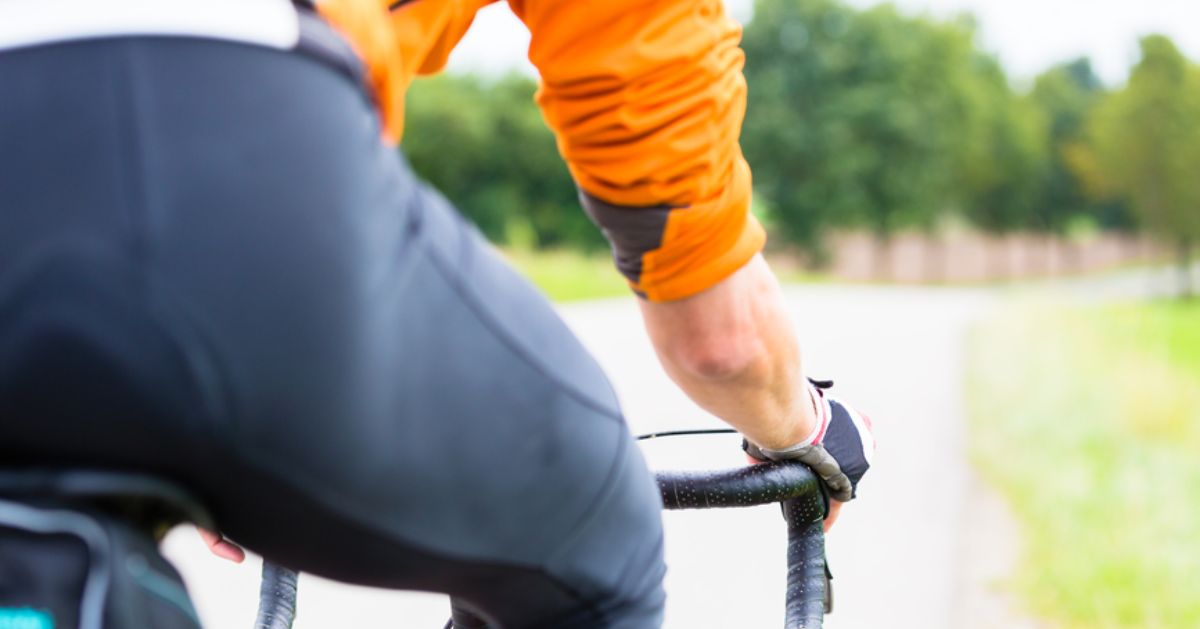 Enjoy a trip down the Ballston Veterans Bike Path in Ballston Lake. The paved trail is approximately 3.5 miles long and open for both running and biking. There are mileage markers every quarter mile, as well as informative signs along the path that reveal a little about the trail corridor's history.
We recommend starting this trail from the trailhead on Route 146A in Ballston Lake. To get there, take Exit 9 off I-87 and go west on State Route 146. Head onto Route 146A north for about 6.5 miles into Ballston Lake, and after crossing the railroad tracks, the parking area for the bike path will be on the right side.