Experience a Fun-Filled Winter Weekend in Saratoga Without Any Snow
48-Hour No Snow Winter Itinerary
Snow or no snow, winter is always a great time of year for a Saratoga Springs getaway. There are plenty of fun activities this season that don't require any snow, including winter hikes, wine tastings, and visits to local museums. To help you plan your next getaway, we've put together the best 48-hour no snow winter itinerary for Saratoga.
Friday Night: Check Into a Conveniently Located Lodging Property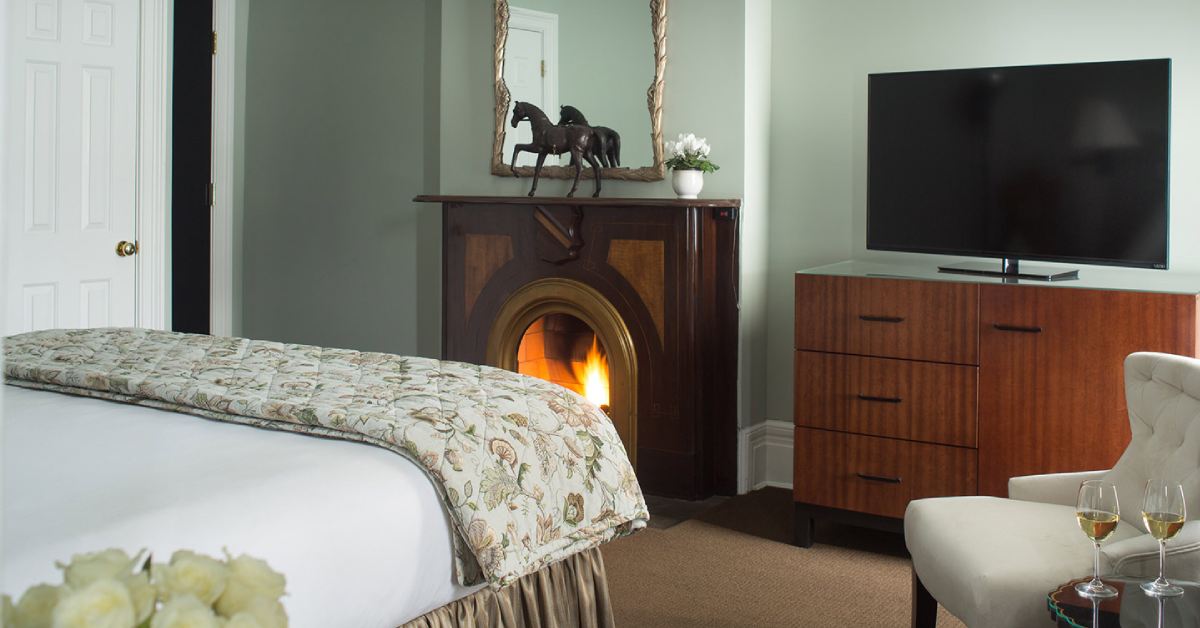 With numerous shops, restaurants, and places to visit, downtown Saratoga has everything you need and more for a fun-filled trip this winter. It's the perfect home base, and we recommend you stay at one of the comfortable lodging properties located directly on Broadway, which travels through the heart of downtown. You'll be able to step outside the front door and easily walk to popular shops and restaurants.
Pictured above is a King guest room with a fireplace at Saratoga Arms, a luxury hotel near the north end of Broadway. Even if the temperature is cold during your time in Saratoga, you can warm up and bask in the glow of your private fireplace. Saratoga Arms offers a complimentary gourmet breakfast, plush robes and towels, and other amenities.
Or, you can book a room at the southern end of Broadway. The Inn at Saratoga combines plush accommodations with modern amenities in a historic building. With beautiful rooms, an on-site restaurant with a cozy fireplace, and a chef-prepared breakfast each morning, you can't go wrong with a stay at this unique inn.
Explore more lodging properties »
Saturday Morning: Start Your Day Off Right With an Invigorating Walk in the Woods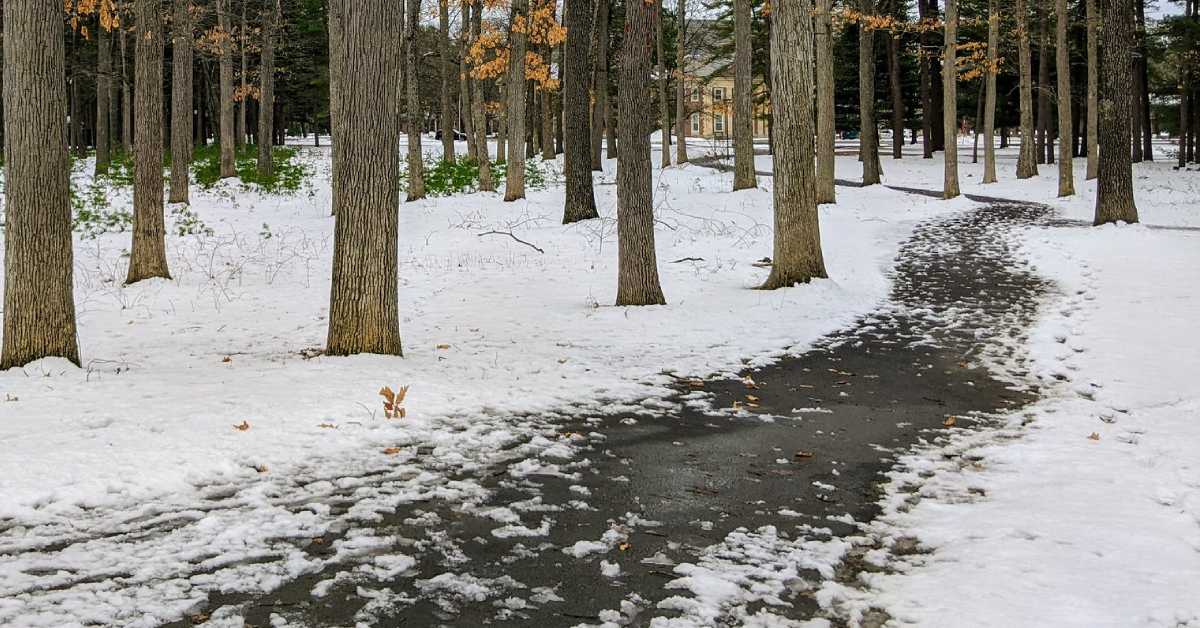 Not enough snow for cross-country skiing or snowshoeing? No problem! You can still go on an invigorating winter walk or hike in the woods. After you've had breakfast at your lodging property or a breakfast spot, take a short drive south of downtown Saratoga to Saratoga Spa State Park.
This local hotspot is more than just a state park, it's also a National Historic Landmark featuring classic architecture and natural wooded areas. Cruise along the scenic Avenue of the Pines (lined with white pine trees on both sides) and then check out a nature trail. Some trails are as short as .23-mile long while others reach 2.9 miles in length.
Alternatively, you could go for a hike at a nearby nature preserve or hiking trail »
Saturday Afternoon: Grab a Bite to Eat & Refuel at a Local Lunch Spot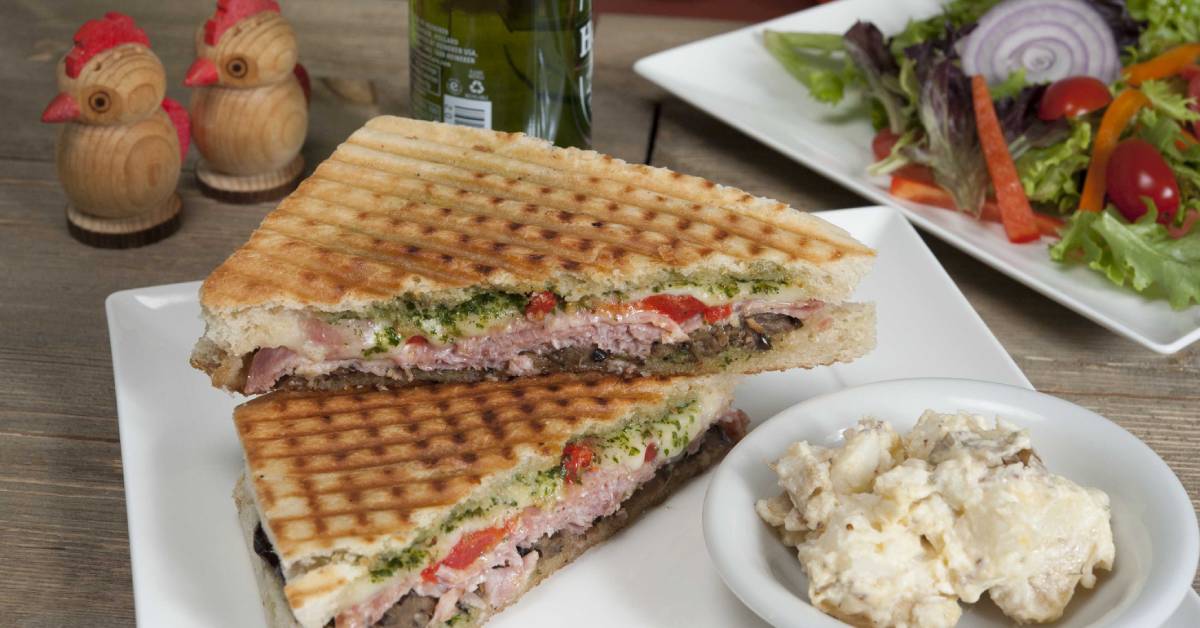 After all that walking, reward yourself with a delicious lunch. We suggest you try Harvey's Restaurant and Bar or Dizzy Chicken Woodfired Rotisserie, which are two of downtown Saratoga's top lunch spots.
Harvey's offers classic Irish pub fare, including hearty shepherd's pie and traditional fish and chips, new takes on old classics, like their amazing fish or steak tacos, and lighter options including salads and house-smoked wings. You could also enjoy mouthwatering BBQ at Dizzy Chicken! They serve roasted chicken paninis, classic Reubens, and a number of other sandwiches and entrees.
Saturday Late Afternoon: Explore Fascinating Museums & Get Hands On With Art
If you love history, then spend this afternoon exploring some of the area's coolest museums. The National Museum of Racing and Hall of Fame in Saratoga Springs will bring you on a journey through the history of thoroughbred horse racing. You could also visit the Saratoga Automobile Museum located in Saratoga Spa State Park.
Looking to unleash your inner artist too? Check out the schedules at Art In Mind Creative Wellness Studio or Saratoga Paint and Sip Studio and see if there are any upcoming classes or open studio sessions that might interest you.
Alternative Late Saturday Afternoon Suggestion: Treat Your Taste Buds to Refreshing Craft Beverages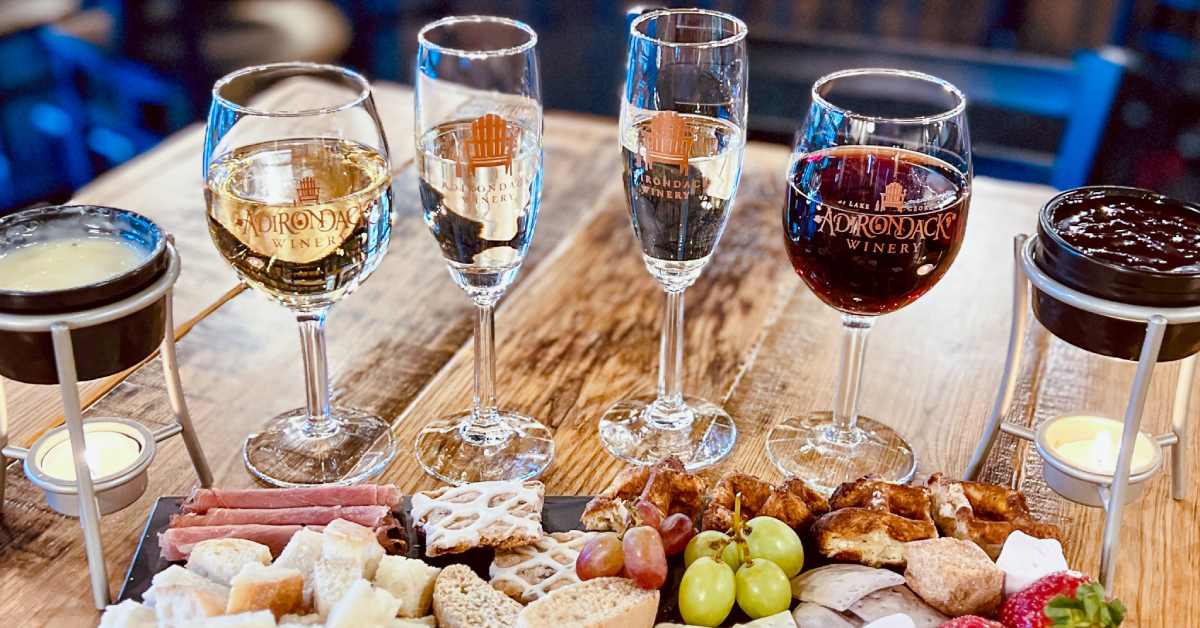 As an alternative to visiting museums this afternoon (or in addition to), you should take some time to experience the region's flourishing craft beverage scene. Tasting rooms are located in Saratoga and nearby, such as Artisanal Brew Works, Thirsty Owl Saratoga, the Cooperstown Distillery Beverage Exchange at Saratoga, the Adirondack Winery Queensbury Tasting Room in Queensbury, and Nine Pin Ciderworks in Albany. Whether you prefer wine, beer, or spirits, there is no shortage of places where you can try something new.
Learn about Saratoga's wineries, breweries, and distilleries »
Saturday Night: Make a Reservation for a Cozy Fireside Dinner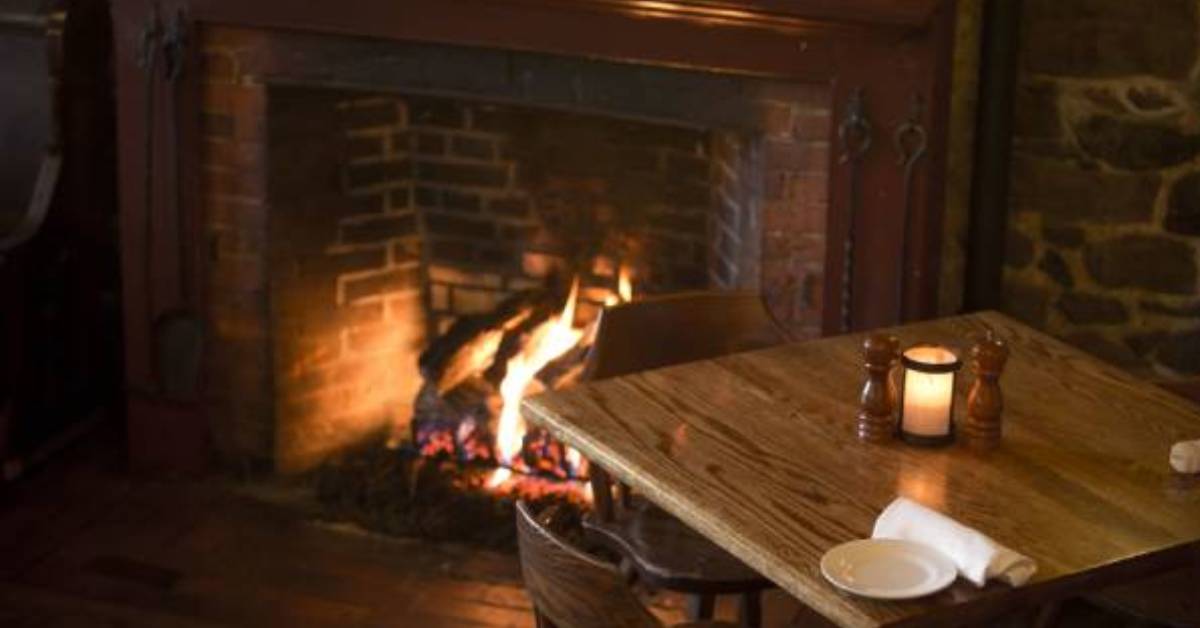 You can't beat dinner at The Olde Bryan Inn in Saratoga Springs, which features quality American cuisine inside a charming stone building. The restaurant's welcoming atmosphere makes it popular among locals and visitors, and they offer fireside dining in their historic rooms. Get a table by the fire and warm up from the cold weather with a bowl of French onion soup.
Saturday Late Night: See If You Can Hit the Jackpot or Dance the Night Away at Saratoga Casino Hotel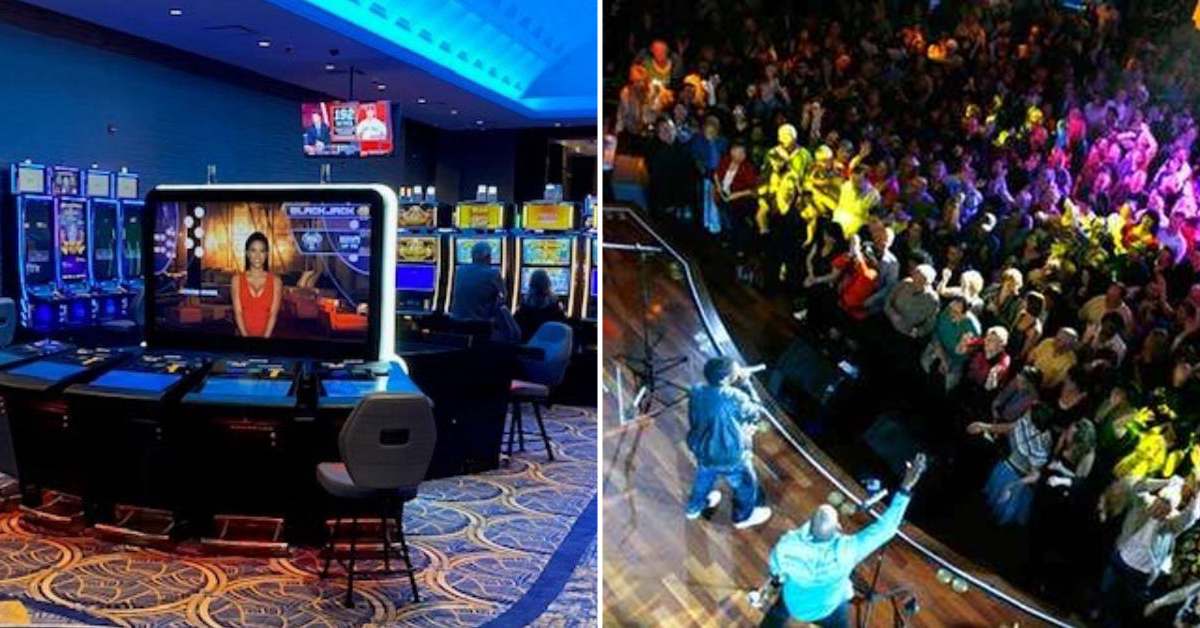 You may be ready to wind down after a busy day in the Spa City. However, if you still want to have some fun tonight, then plan a trip to Saratoga Casino Hotel. You can test your luck at the slots (there are over 1,200 of them!), video poker, keno, or electronic table games. Who knows, you may hit the jackpot and win enough to pay for a future getaway to Saratoga.
Feel like dancing? The casino also has a nightclub, Vapor, where you can dance into the wee hours of the morning. On Saturdays, Vapor typically has a fantastic live band playing. The drinks are excellent, and you can reserve a table or VIP lounge for a reasonable price. Make your evening extra special: reserve a lounge and go for the full VIP service with delicious appetizers and bottle service.
Sunday Morning: Enjoy a Hearty Brunch With an Irish Twist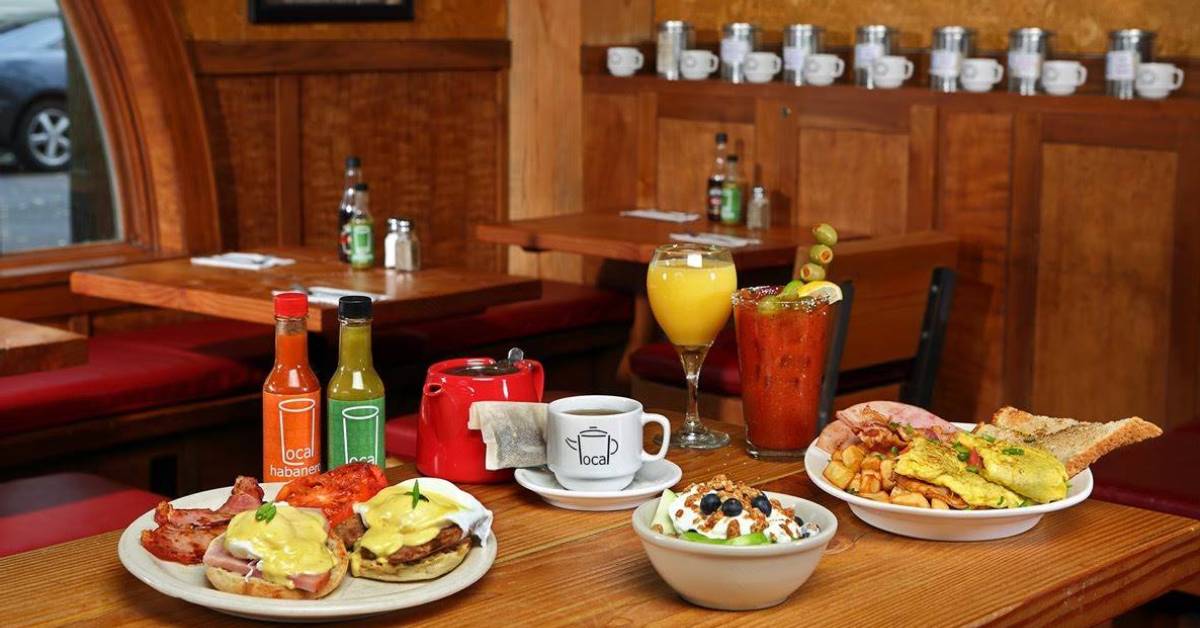 It's your last morning in Saratoga Springs, so make the most of it by getting brunch at The Local Pub and Teahouse. On Sundays, The Local typically opens for brunch at 9:30 AM, and you can find the restaurant on Grand Avenue in Saratoga's historic Dublin neighborhood. The restaurant serves classic brunch items as well as ones with a twist, such as the Irish Breakfast (two eggs any style, Irish bacon and sausage, and grilled tomato on toast).
Sunday Afternoon: Shop Till You Drop at Unique Stores & Boutiques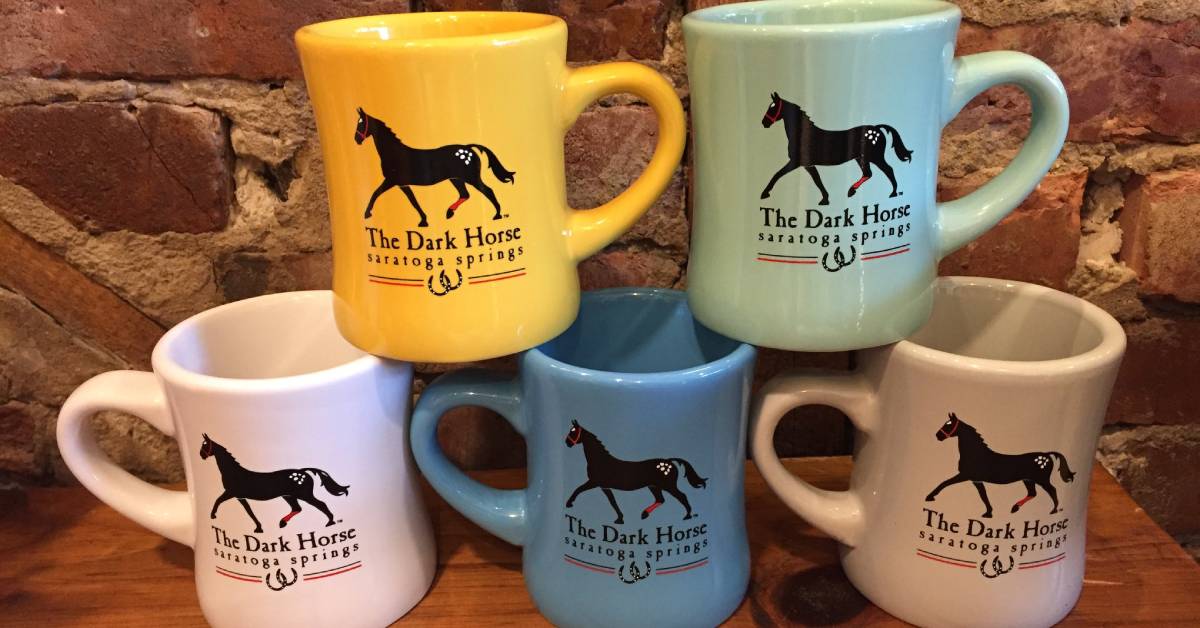 Saratoga is a shopping destination, and by the time you're done with breakfast or brunch, many of the city's unique stores and boutiques will be open for business. No matter what your interests are, downtown Saratoga has a little something for everyone.
You can find horse racing-themed gifts and souvenirs at Impressions of Saratoga and the Dark Horse Mercantile, browse new, used, and rare books at the Lyrical Ballad Bookstore, or satisfy your sweet tooth at the Saratoga Candy Company. If you're looking to upgrade your wardrobe, then stop by the Union Hall Supply Co. for menswear and Lifestyles of Saratoga or Spoken Boutique for women's clothing and accessories.
Find other stores in the Saratoga Springs area »
When you're all done shopping, you can pack the car and head on home, or enjoy a quick lunch before you go. Either way, you're sure to feel great about this snowless winter weekend in Saratoga.