Snowy Explorations in Saratoga County, NY: Find the Best Trails for Snowmobiling
Does riding across scenic, snowy terrain and winding trails sound like the ideal winter day to you? If you're a snowmobiler looking for a new adventure and routes to explore, then you need to plan a visit to Saratoga County. This beautiful region of Upstate New York is home to outstanding snowmobile trails that will take you to all four corners of the county.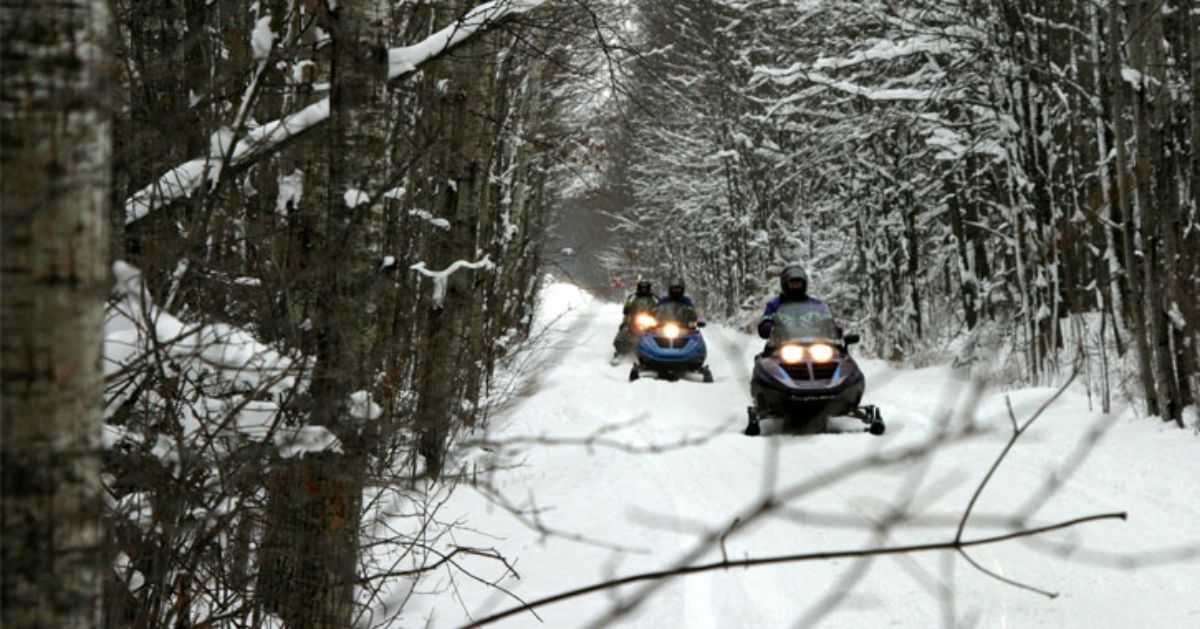 Know Before You Go: Saratoga County Snowmobiling Tips
Similar to other counties, local snowmobile clubs manage Saratoga County's snowmobile trails and maintain them for public use. These clubs include:
Charlton Snowmobile Club
Country Trailblazers
Galway Trailmasters
Lincoln Mountain / Gansevoort Snowmobile Club
Saratoga Snowmobile Association, Inc.
Each club manages a different part of the county's trails, and they are the best sources to contact about trail closures and notices before you go riding. You can also use the NY State Snowmobile Association's (NYSSA) Snowmobile Webmap as your guide, which we reference in our route descriptions below.
Cruise Over the Snow-Covered Trails in Southern Saratoga County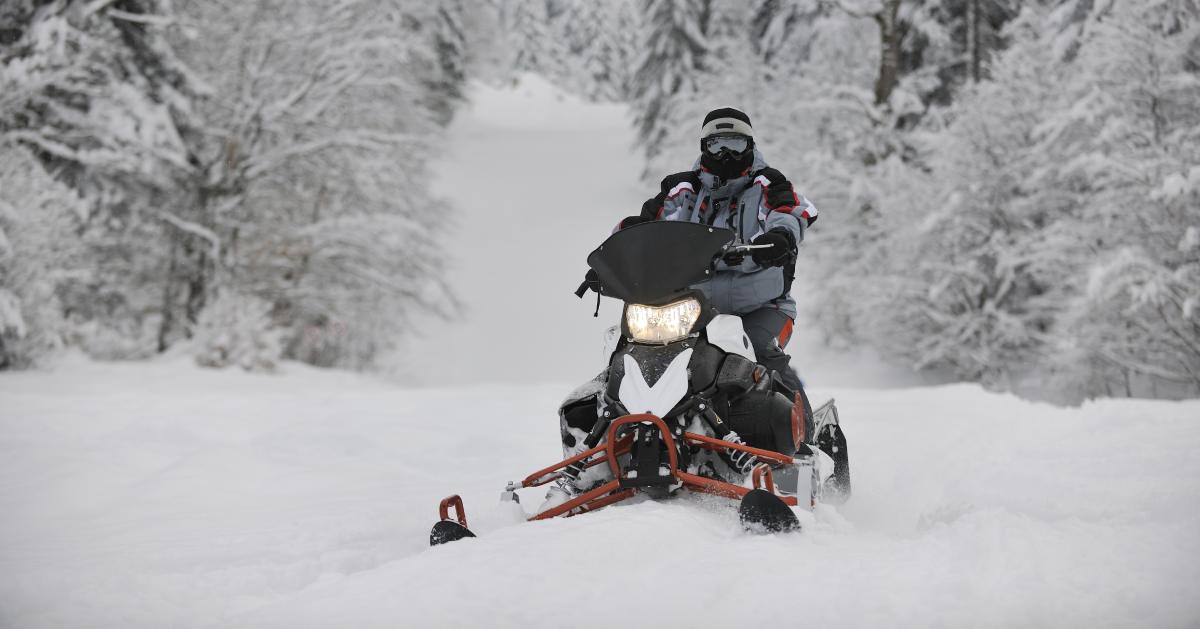 The main snowmobile trails in southern Saratoga County extend east to west from Saratoga Lake to the Montgomery County border and beyond. There are several side routes to explore soon after you leave Brown's Beach that will bring you into Stillwater. However, most snowmobilers head south to Round Lake and then west into the communities of Ballston, Charlton, and West Charlton.
According to the NYSSA's Snowmobile Webmap, this route features parking areas at Brown's Beach on Saratoga Lake and the Charlton Town Hall (park in the back of the lot). While Brown's Beach is at the eastern end of the trail, the Town Hall is in a more central location, allowing snowmobilers to travel east or west depending on their preference. Shenantaha Creek Park in Ballston Lake is open for parking as well.
During your trip, there are a variety of places where you can get a bite to eat and relax a bit. Panza's On The Lake is near Brown's Beach, and The Mill on Round Lake and Charlton Tavern are two great hangout spots along the southern snowmobile route.
Enjoy an Exhilarating Snowmobile Ride in Western Saratoga County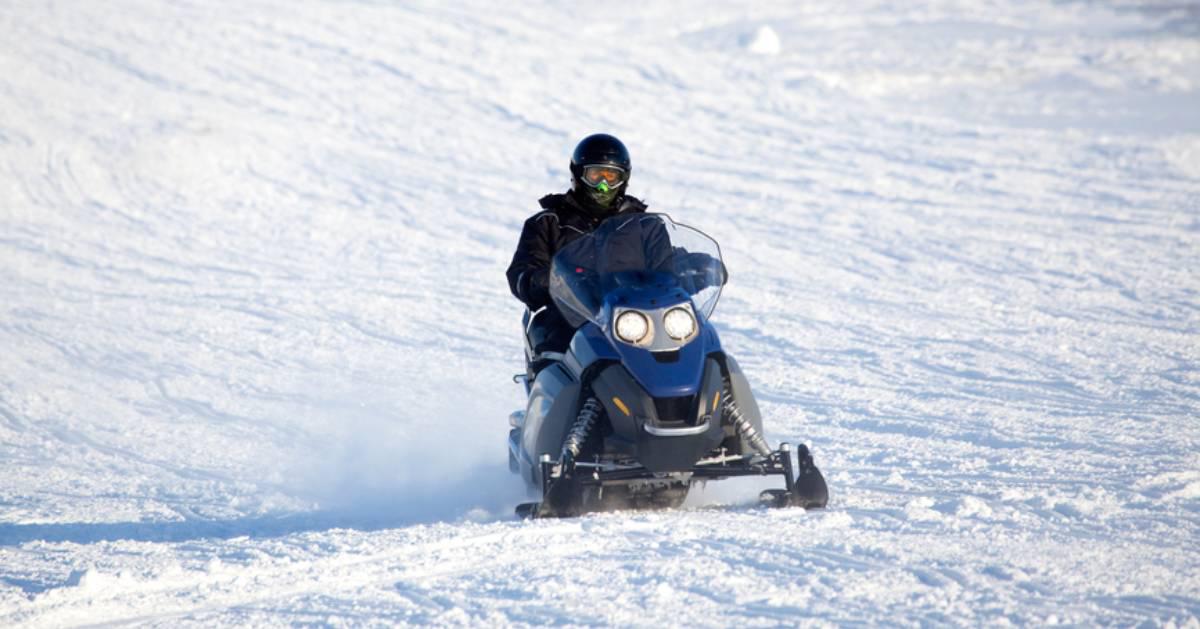 As mentioned in the previous section, the southern Saratoga County snowmobile route ends around West Charlton. From there, snowmobilers can either drive west to Amsterdam, northwest to Broadalbin, or continue north through scenic Saratoga County. This third option is our recommended ride because it's a long and fairly straight route from West Charlton into Galway and then Middle Grove.
Starting from the southern end of this route, you can begin your ride at the Charlton Town Hall parking area or Bob's Trees in Hagaman (park in the west lot). Once you reach the three-way intersection in West Charlton, make your way north into Galway. There are a couple snowmobile-friendly places along the route to get some food and drinks, such as the Village Pizzeria and Cock 'n Bull Restaurant. If Middle Grove is too far for you, these restaurants would make a great rest stop and turning point for your trip.
Or, try beginning your ride from the northern end of this snowmobile route in Middle Grove. The NYSSA's Snowmobile Webmap notes that parking is available along Lake Desolation Road near Tinney's Tavern, another hotspot for local snowmobilers. Celebrate a successful trip through western Saratoga County and back with classic pub grub and a craft beverage at Tinney's.
Plan a Day Trip Through the Vast Trail Network in Northwestern Saratoga County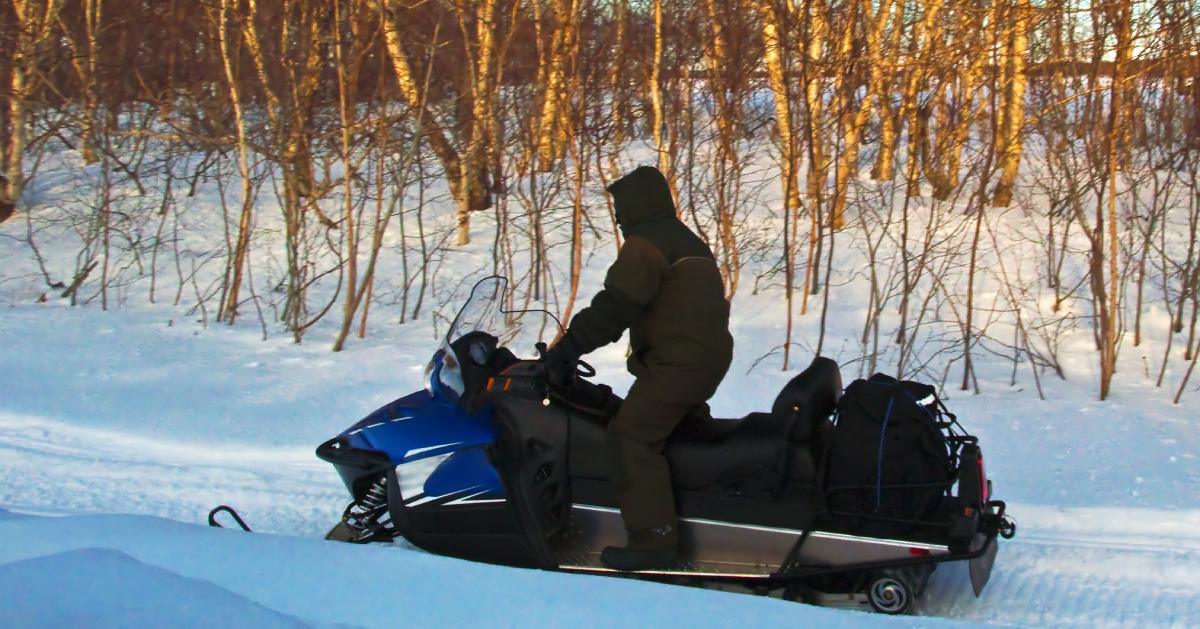 Unlike some of the region's other routes, northwestern Saratoga County is home to a vast trail network that extends from Middle Grove to Corinth and Edinburg. Since there are many trail sections to ride on, it's best if you map your route ahead of time from start to finish.
By using the NYSSA's Snowmobile Webmap, you'll see the locations of several parking areas around the outside of the trail network: Lake Desolation Road near Tinney's, the Spruce Mountain Parking Area in Corinth, Lake Desolation State Forest's designated parking lots, and others. These would all be good starting points for your trip, but make sure you're aware of the latest trail notices and closures for the different sections.
For the early risers, consider getting breakfast at the Four Corners Diner in Edinburg. Later on in the day, some local dining options popular among snowmobilers include Sport Island Pub and Restaurant and Lanzi's on the Lake (Temp. Closed).
Go on a Fun-Filled Adventure in Northern/Eastern Saratoga County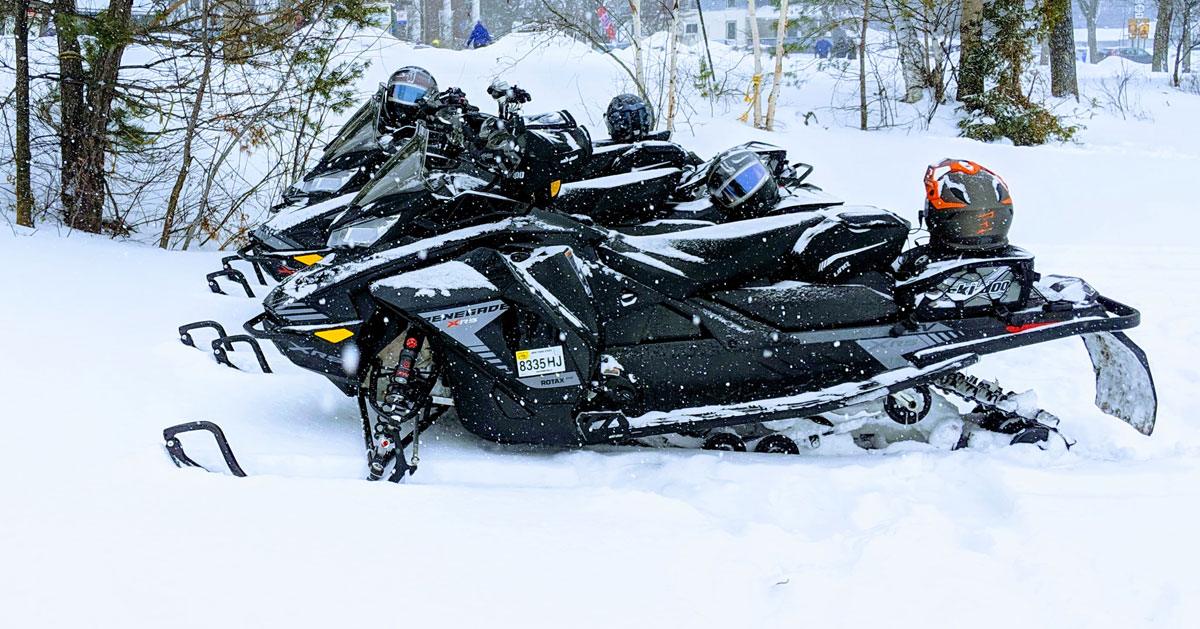 The last major snowmobile route you should know about in Saratoga runs west-east across the county's northern border. Beginning in the Town of Greenfield, this long trail will bring you to Gansevoort, Northumberland, Schuylerville, and then into Washington County and Rensselaer County.
There are a few places on the route where you can begin your ride, but McGregor Pub in Gansevoort is one spot by the trail that offers food and parking. Farther down the route in Schuylerville, you can park and unload at Hudson Crossing Park for free. However, riders are asked to park their trailers at the Canal Corporation lot near the Mohawk Maiden Cruises docking area.
All around Saratoga County, NY, snowmobile adventures await for those who are ready to get out and explore. This winter, see for yourself why so many people love snowmobiling in the region!
This article is sponsored by Saratoga County Tourism. Note: The opinions expressed in this article are those of the authors. They do not necessarily reflect the opinions or view of Saratoga County Tourism or its members.