Have a Memorable Winter in Saratoga With These Lesser-Known Things to Do
Winter in Saratoga County is one of the best times to visit the area thanks to all of the fun activities that you can check out. Are you interested in exploring a snowshoe trail you've never been to before or finding things to do indoors when it's below 0? Here are some lesser-known outdoor and indoor activities to enjoy this winter.
Take a Snowy Tour Through History at the Saratoga Battlefield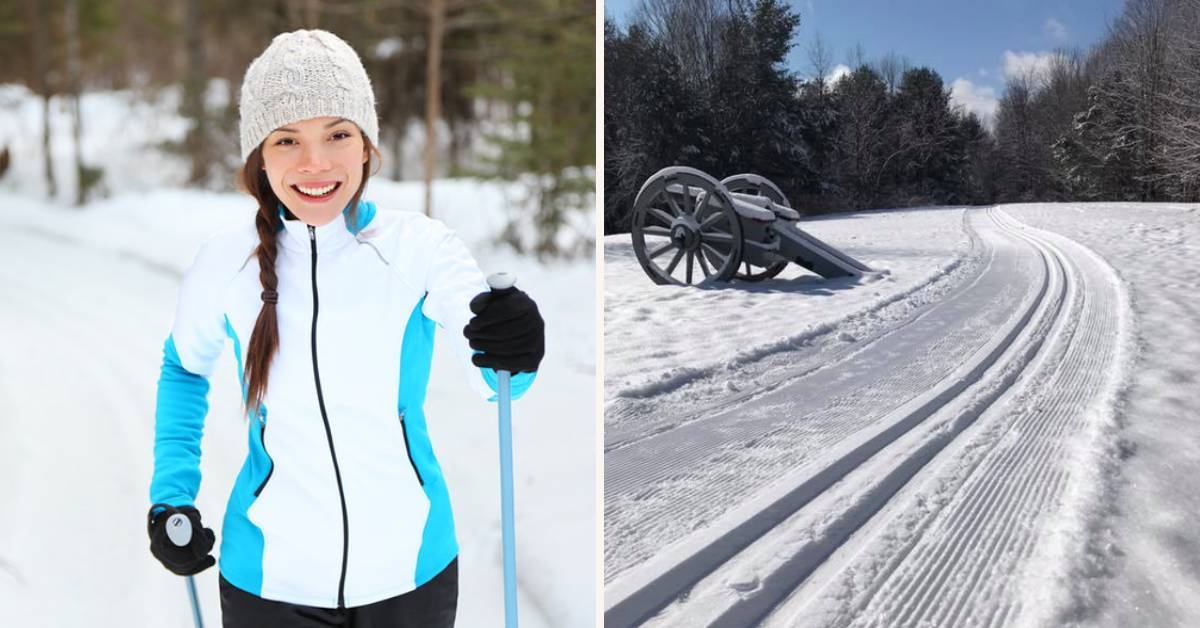 You may have driven along the Tour Road at Saratoga National Historical Park before, but did you know the park stays open in winter for cross-country skiing and snowshoeing? When snow falls at the historic Battlefield, the park's maintenance crew works hard to clear the parking areas and groom miles of trails for skiers and snowshoers. Admission is free, and you can visit Saratoga National Historical Park's website for the latest updates about openings/closures due to weather conditions.
After your adventure, we recommend you take a 12-minute drive north to Schuylerville and visit Bound By Fate Brewing and Tide and Purl, some of the community's new businesses. Bound By Fate is a small farm brewery and taproom that opened in 2020, and Tide and Purl is a modern gift boutique that opened in 2021 and sells an assortment of curated products.
Slide & Glide at the Region's Outdoor Ice Skating Rinks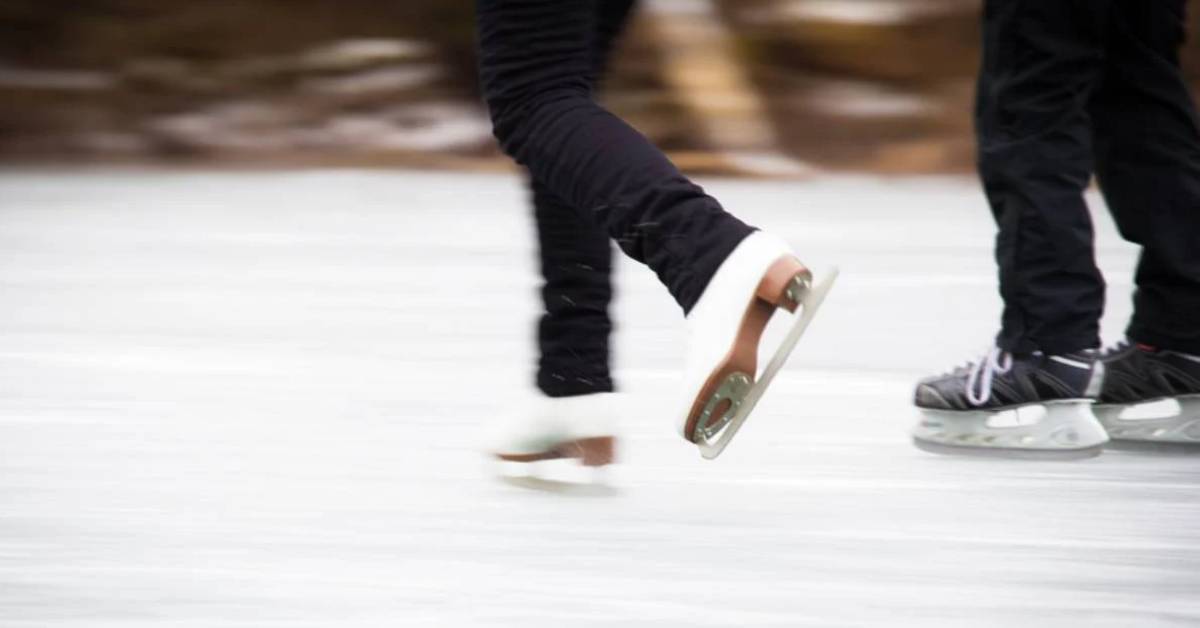 Indoor ice skating takes place year round at the Capital Arena in Clifton Park and the Saratoga Springs Ice Rinks, but when cold weather arrives in winter, outdoor ice skating is a must-do activity. During the winter season, you can find public outdoor ice skating rinks at Saratoga Spa State Park (parking in the Victoria Pool lot), the Town of Wilton's Gavin Park, and Moreau Lake State Park.
Travel With a Herd of Friendly Goats at Into the Woods Farm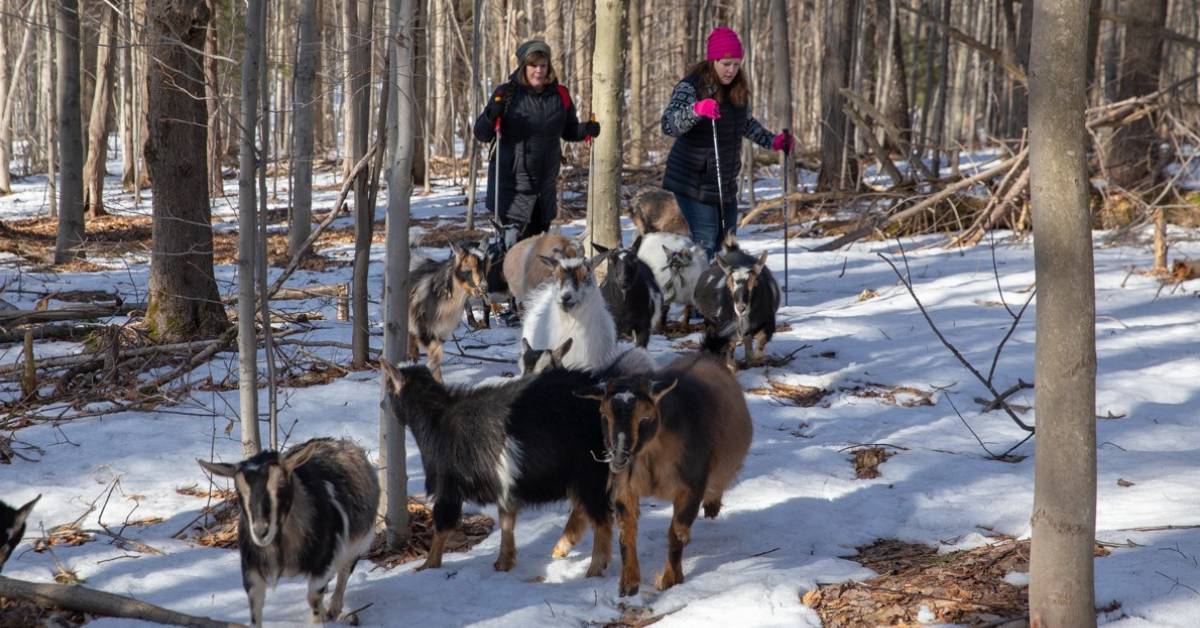 Snowshoeing itself is a wonderful winter activity, but what if you could be accompanied by a herd of gleeful goats along the way? Here in Saratoga County, you can when you book a Snowshoe Adventure at Into the Woods Farm in Middle Grove. Popularly known for their goat yoga and wild walks, Into the Woods Farm offers private guided snowshoe treks that are fun for all ages. Rentals are available upon request, and the farm's goats are always happy to wander with you for the trip.
Before you return home after your adventure, why not celebrate your successful trip with dinner? Drive 4 miles south to the Village Pizzeria & Ristorante, where you can warm up for a bit and eat some of their classic Italian cuisine and gourmet wood-fired pizza.
Experience Fun With the Family at Woods Hollow Nature Preserve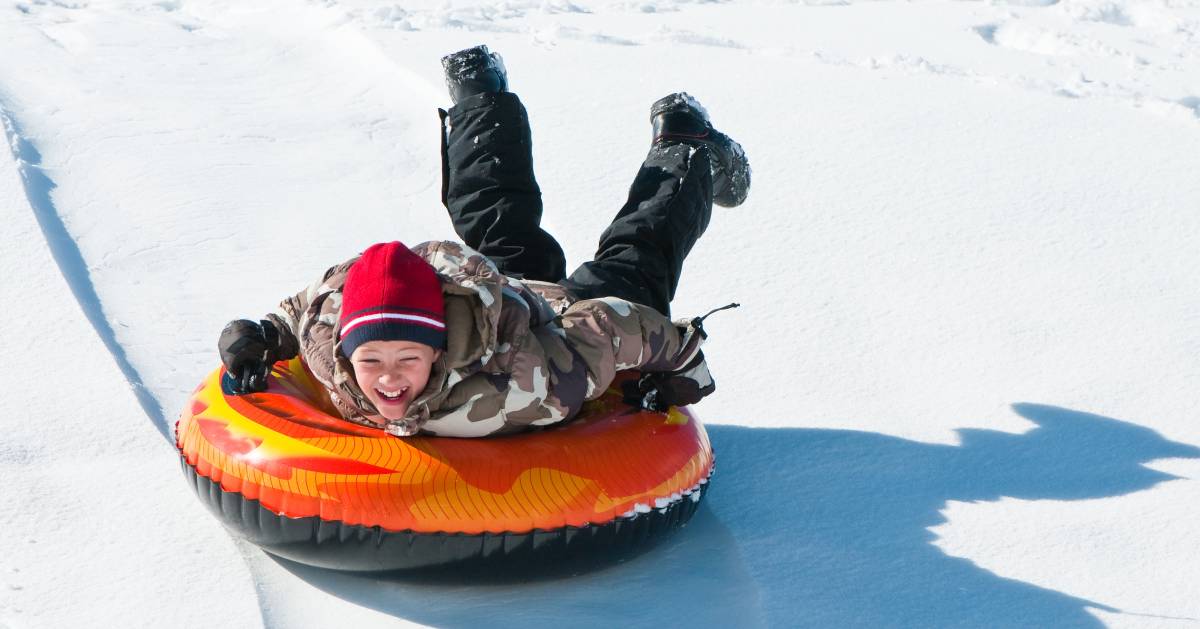 Head off the beaten path with the family and discover the Woods Hollow Nature Preserve in Ballston Spa. This hidden gem recreation park features a large network of forested trails and a natural bowl-shaped hill that's the ideal size for sledding and snow tubing. If your family loves snowshoeing, then you can follow the 1.9-mile Woods Hollow Nature Preserve trail loop or explore a few routes near the trailhead. Or, bring your sleds and snow tubes instead and ride down the hill with your kids.
Woods Hollow Nature Preserve is located on Northline Road just a couple miles north of the Village of Ballston Spa. After you've had your fill of winter fun, consider driving to the village for a bite to eat at one of the local restaurants, such as the Ribbon Cafe or Augie's Family Style Italian Restaurant.
Stay Active & Go Snowshoeing at a Saratoga County Park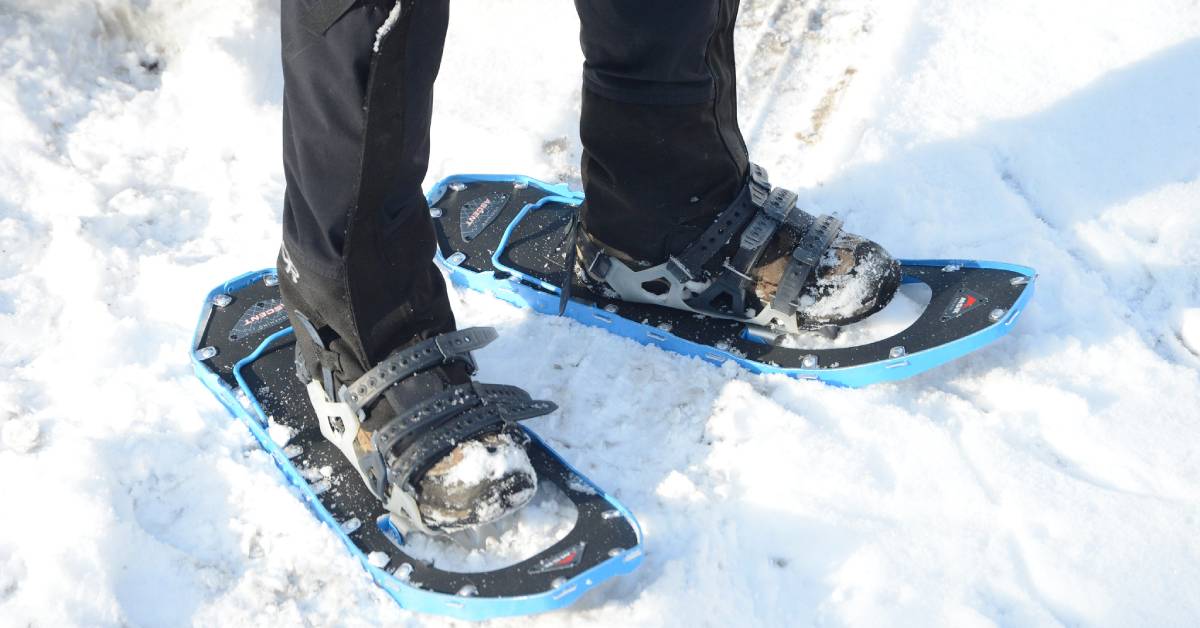 Looking for new snowshoe trails outside of Saratoga Spa State Park? Wilton Wildlife Preserve & Park in Wilton, Moreau Lake State Park in Gansevoort, and Peebles Island State Park in Waterford are all excellent places for both cross-country skiing and snowshoeing. There is no fee to visit these scenic parks during winter, and a limited number of snowshoe rentals are available at Wilton Wildlife Preserve & Park and Moreau Lake.
Enjoy Science By the Pint at Active Ingredient Brewing Company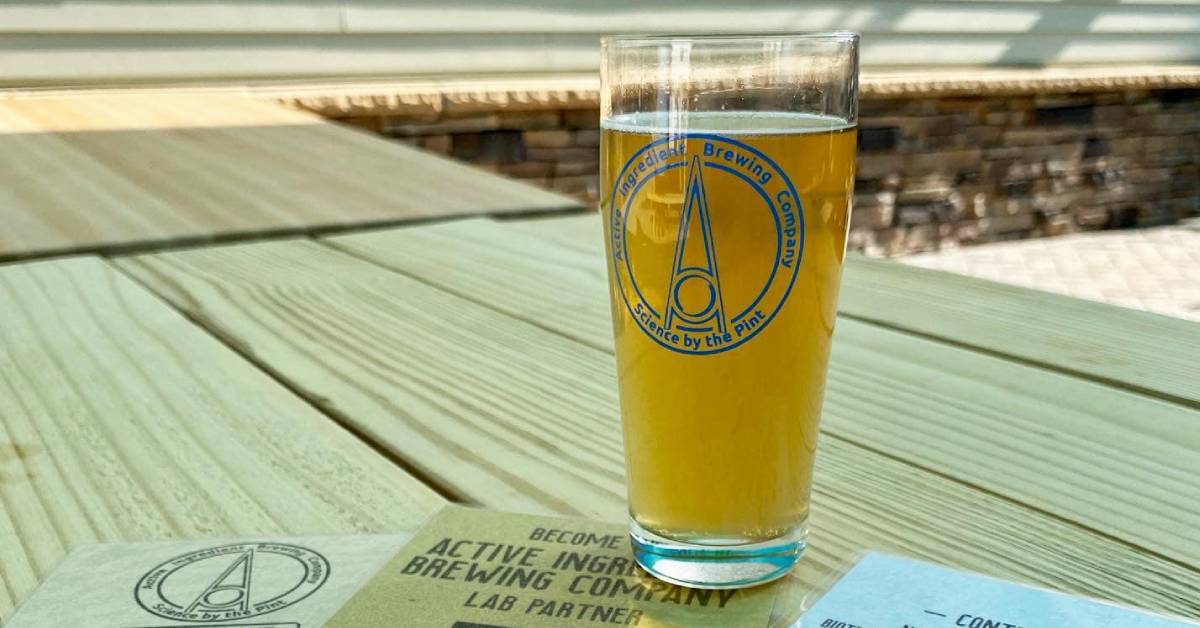 The worlds of science and craft beer have come together at Active Ingredient Brewing Company in Malta, which was founded by pharmacists and co-owners Nathan Rogers and Brian Fox. Rogers and Fox have always been drawn to the chemistry of craft brewing, and their goal is to create some of the most delicious beers you've ever tasted at their brew-lab (and taproom!). They currently offer a variety of craft beers and their own hard cider. Visit the taproom for a refreshing drink and a bite to eat.
Sharpen Your Golf Skills During Winter at The Bunker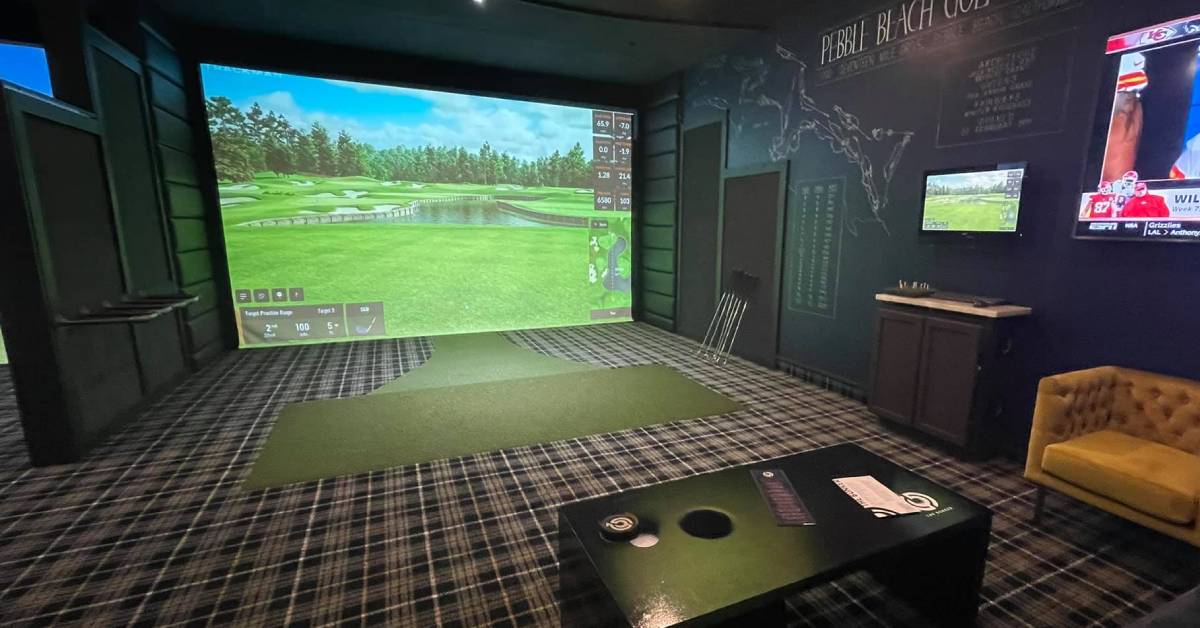 Is winter too cold for you? Do you miss golf season in the Saratoga area? Escape to The Bunker in Clifton Park and play a round of indoor golf with friends. The Bunker, which opened in October 2021, features the world's premier indoor golf simulators and a lounge & bar where guests can relax and watch all the action. This indoor golf clubhouse welcomes everyone from avid golfers to non-golfers who'd like to try a simulator, and you can have up to 8 people in your Bay.
Got Cabin Fever? Unleash Your Pent-Up Energy at The Relief Room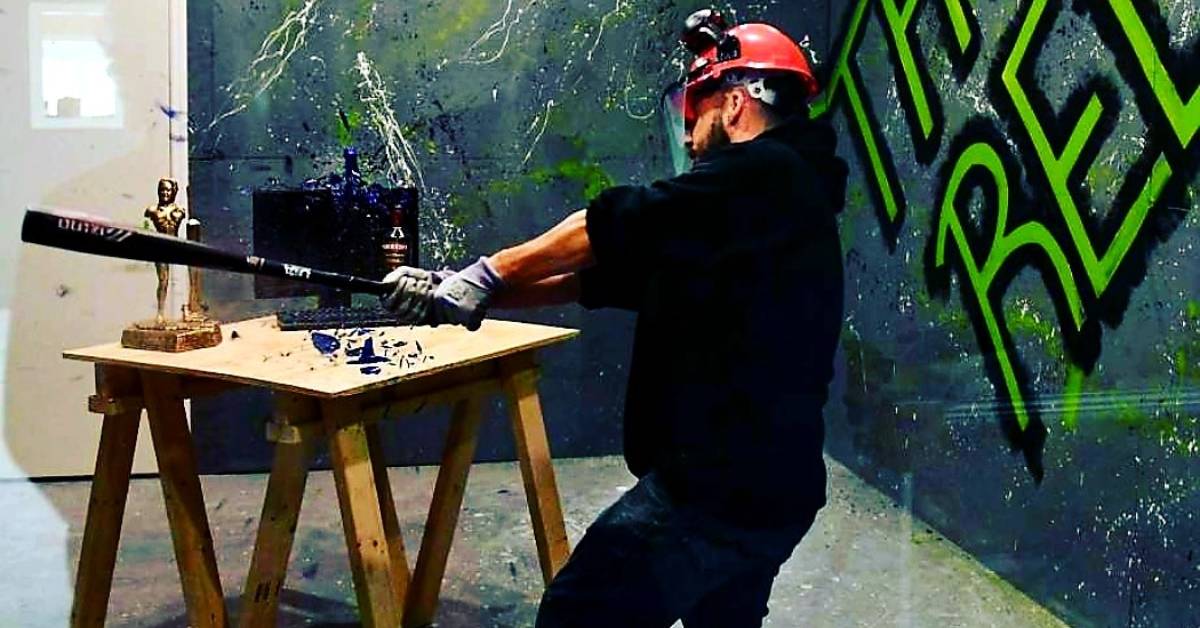 Whether you've been feeling stressed out recently or have a lot of pent-up energy during these winter months, a trip to The Relief Room in Malta is the perfect solution. Recognized as the Capital Region's first rage room facility, The Relief Room provides people with a safe and judgment-free space where they can destroy and demolish a variety of items. You can sign up for an individual Smash Session or round up a group of family and friends who need to let loose too.
Get Ready to Laugh the Night Away at The Comedy Works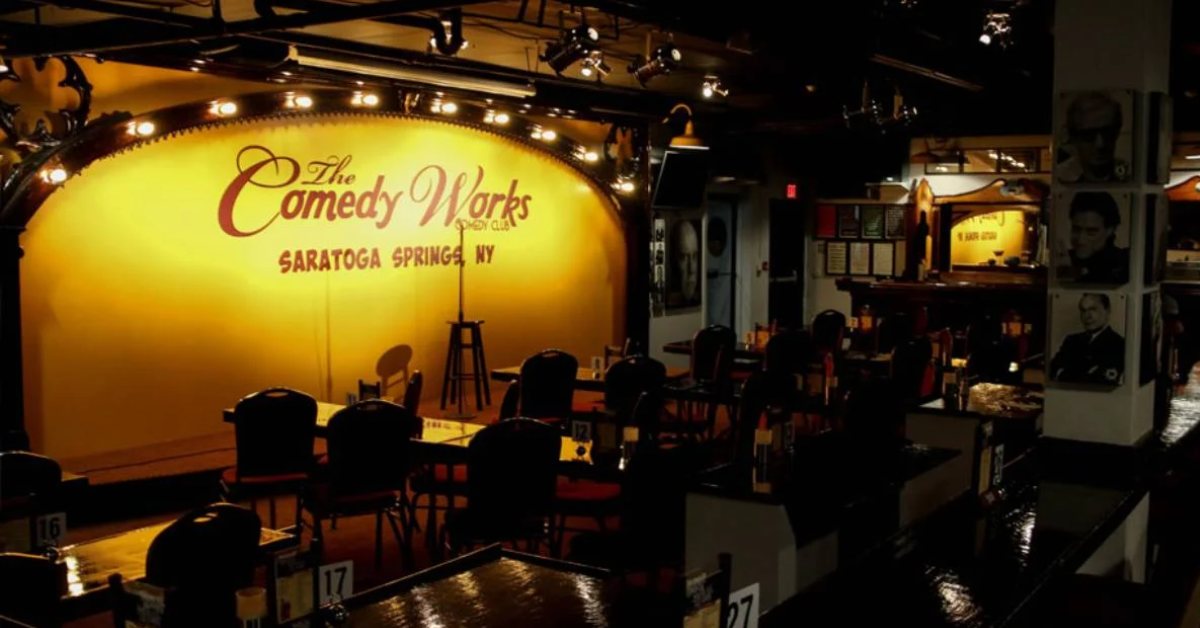 Laughter is the best medicine for all your winter blues, and The Comedy Works in downtown Saratoga hosts events featuring local and nationally recognized comedians year round. The venue's intimate, cabaret-style space seats 100 guests, and food and drinks are available during the show. Purchase your tickets in advance and look forward to a night of laughs.
Make the most of your winter this year by adding some of these lesser-known activities to your Saratoga to-do list!
This article is sponsored by Saratoga County Tourism. Note: The opinions expressed in this article are those of the authors. They do not necessarily reflect the opinions or view of Saratoga County Tourism or its members.
Find local lodging for your trip to Saratoga »