Attend The Flurry Festival in Saratoga Springs: A Festival of Traditional Dancing & Music
Traditionally held in Saratoga Springs, NY, the annual Flurry Festival is one of the largest folk dance and music festivals in North America, drawing roughly 4,500 attendees and 400 performers. As of December 2021, the Flurry Festival scheduled for February 2022 has been canceled. However, the event organizer is looking into options for holding an outdoor event in the spring.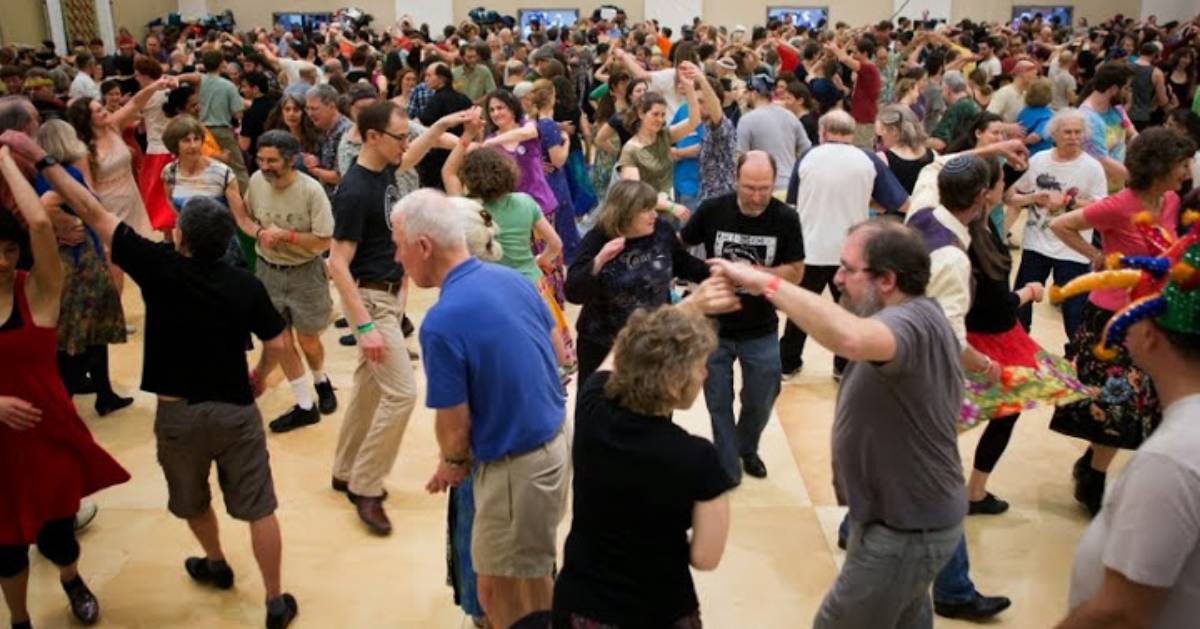 Experience The Flurry Festival
During a typical year, The Flurry Festival is a weekend-long festival featuring a mix of dances, workshops, music sessions, and more in Saratoga Springs. The event serves as a showcase for the wealth of talented dance leaders and musicians from the local area and beyond.
In February 2021, The Flurry Festival was reimagined as a unique and innovative virtual Flurry weekend with livestreams and sessions people could watch at home.
Although the 2022 Flurry Festival was originally scheduled for February, that event has been canceled. However, the event organizer hopes to host an outdoor festival in spring 2022. Stay tuned for more info: https://www.flurryfestival.org/2022questions/
« Back to the Saratoga Winter Guide
Source:
https://www.flurryfestival.org/about/