Get Your Brunch On at These 12 Top-Rated Restaurants in Saratoga
Featuring all of your breakfast and lunch favorites, along with some specials, brunch is arguably the best meal of the week. It's the ideal time to meet up with family or friends, enjoy a mix of sweet and savory dishes, and brighten up the day with mimosas or a Bloody Mary. If you're ready to plan your next brunch outing, then check out these 12 great spots in Saratoga.
The Hideaway: Serving Up Food & Drink Specials With a View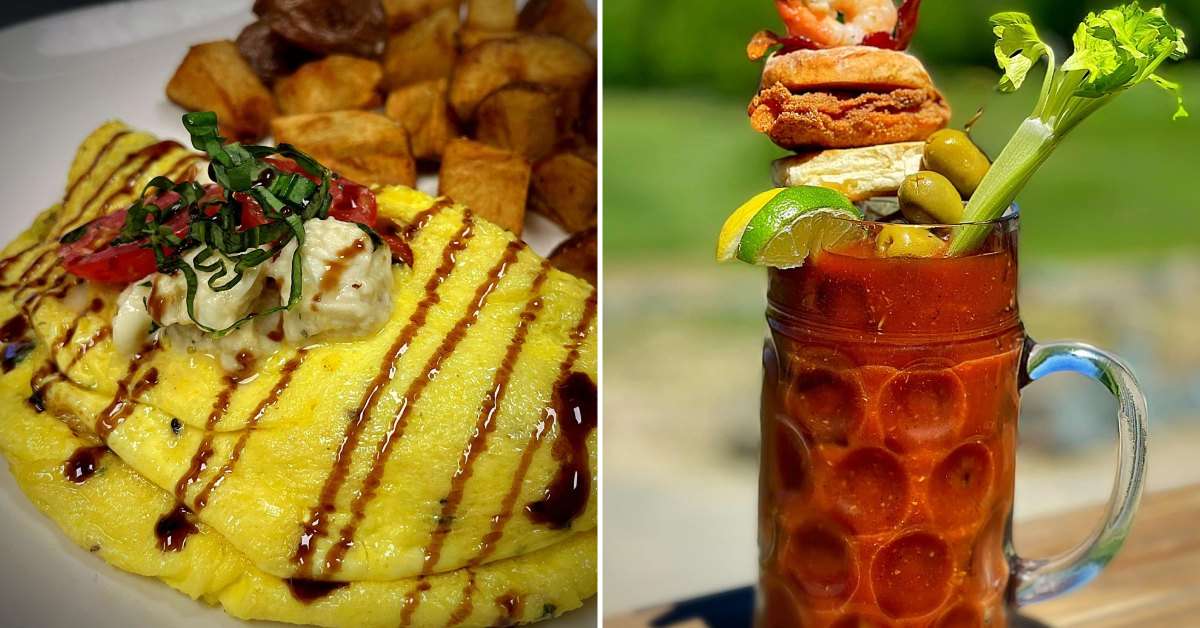 Start the day off right with a spectacular view of Saratoga Lake Golf Club when you dine at The Hideaway. Open for brunch on Saturday and Sunday, The Hideaway features a unique mix of menu items for every member of the family, such as avocado toast, chicken and waffles, sugar pearl waffles with berry compote, and an omelette station with various cheeses and fillings to pick from.
Adults can indulge in one of their brunch cocktail specials too, such as the Ultimate Bloody Mary (topped with a fried chicken slider, mozzarella stick, shrimp cocktail, bacon, olives, and celery!).
The Country Corner Cafe: A Cozy Dining Spot in a Historic Building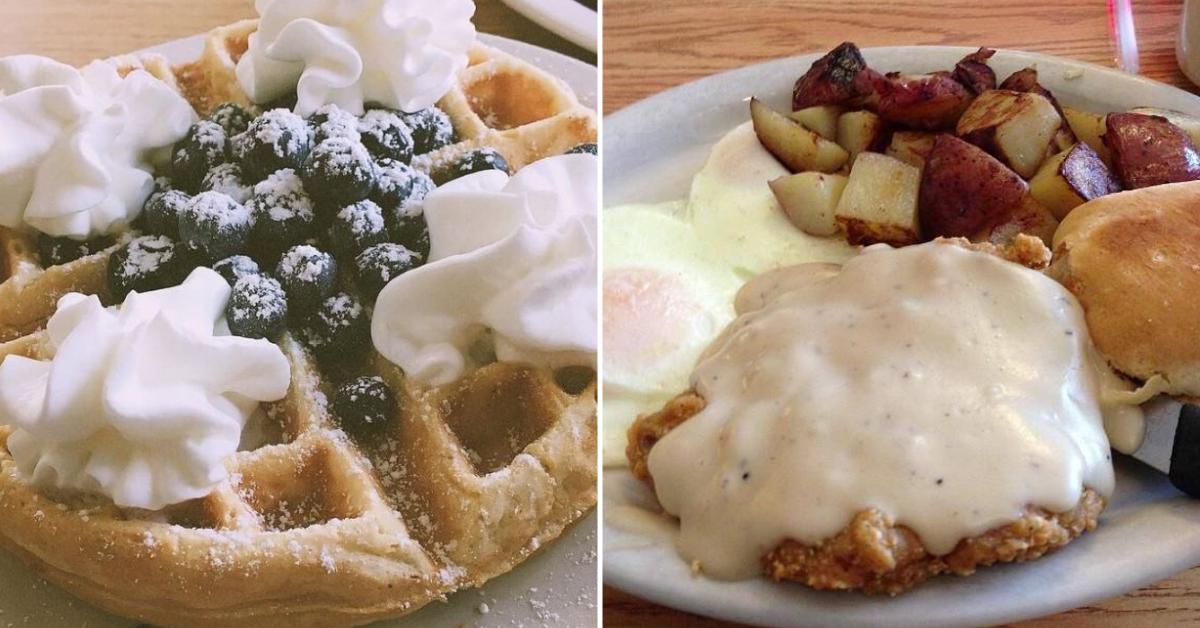 Head over to The Country Corner Cafe in Saratoga Springs and munch on all of your favorite brunch items in a comfortable dining space. This top-rated cafe welcomes diners for breakfast, brunch, and lunch, and one Google reviewer had the following to say in their 5-star review: "Everything we ordered was hot, fresh, delicious, and well seasoned. It was such an enjoyable experience to sit down and unhurriedly enjoy a nice simple brunch."
Check out their "breakfast sammies," eggs Benedict dishes, buttermilk pancakes, and specialty sandwiches like The New Englander (bacon, tomato, and cheese with American or Jalapeno Pepper Jack).
Sweet Mimi's Café & Bakery: Bring Your Appetite to This Local Favorite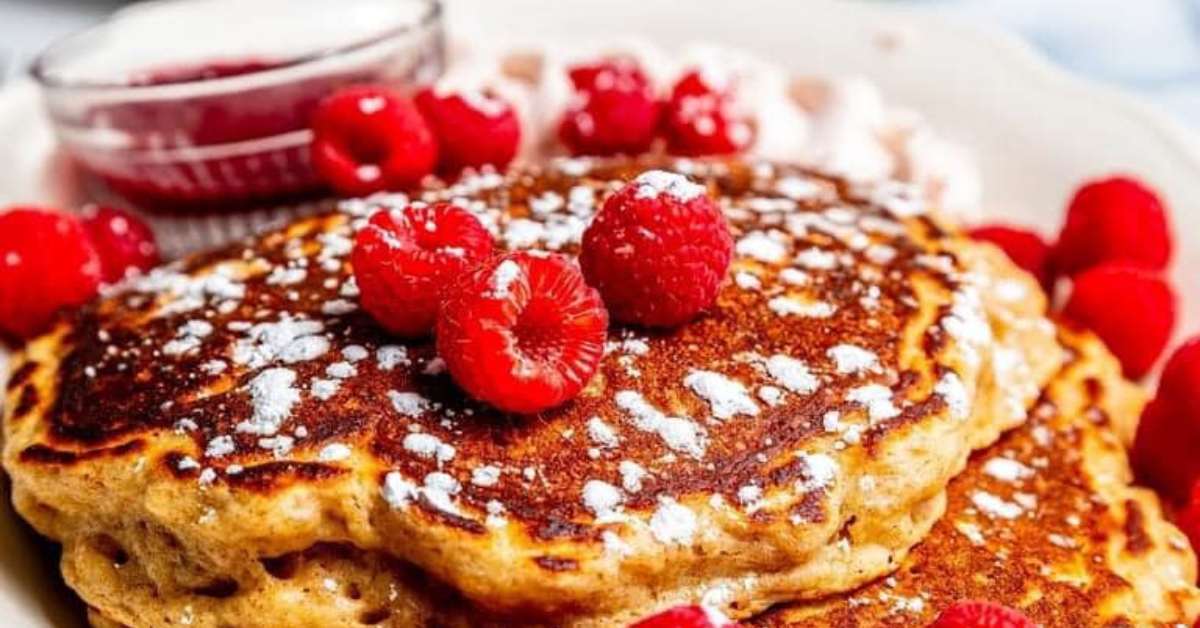 From the cozy atmosphere to the excellent selection of sweet and savory menu items, Sweet Mimi's Café & Bakery in downtown Saratoga has everything you could want in a brunch spot. The restaurant changes up the brunch menu monthly, but you can expect to find specials like pistachio pancakes, a strawberries and cream waffle, a grilled banana bread platter, and even smoked salmon "toast" with Norwegian smoked salmon, pickled red onions, and capers. All of their items are either made from scratch or locally sourced, so you'll be able to taste the freshness in each bite.
The Local Pub and Teahouse: See Why People Rave About This Neighborhood Pub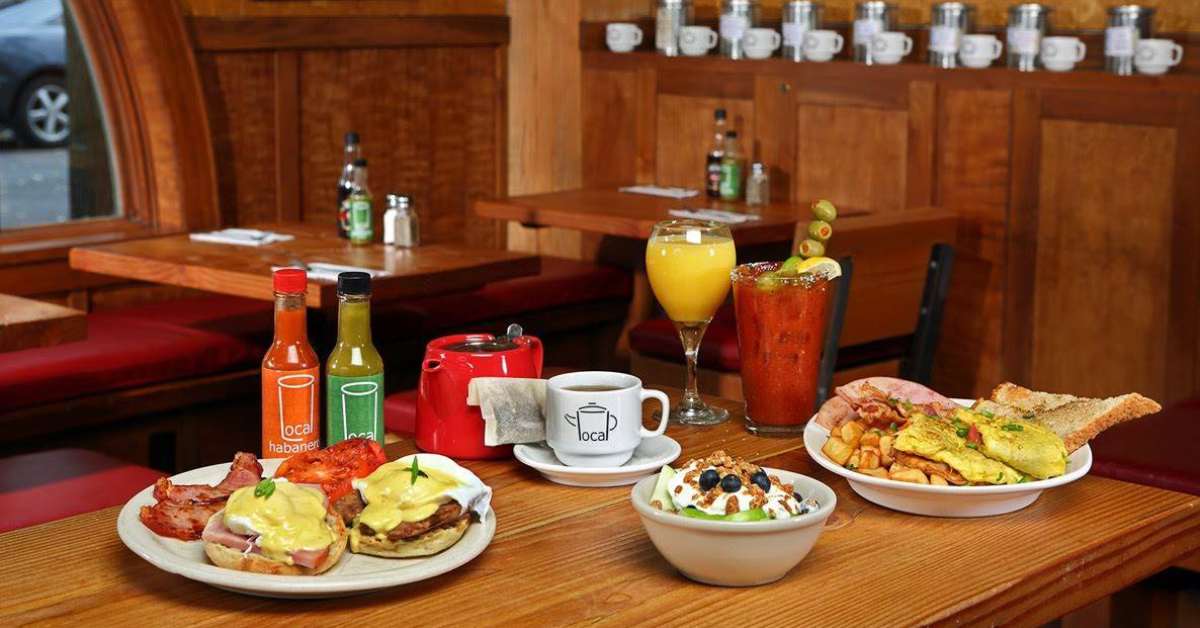 Whether you're a fan of coffee, freshly brewed organic tea, or a mimosa with your brunch, The Local Pub and Teahouse has you covered. Located in Saratoga's historic Dublin neighborhood, The Local is popularly known for offering traditional English and Irish dishes and personal pots of tea to enjoy.
Some of their weekend brunch items include an Irish breakfast (two eggs any style, Irish bacon and sausage, grilled tomato, and toast), eggs Benedict, corned beef hash, and more. In describing their experience, one Google reviewer stated, "Came by for brunch and loved it…First time...Great friendly staff and great food...Definitely looking forward to going back."
The Saratoga Winery & Tasting Room: Cheers to Marvelous Mimosas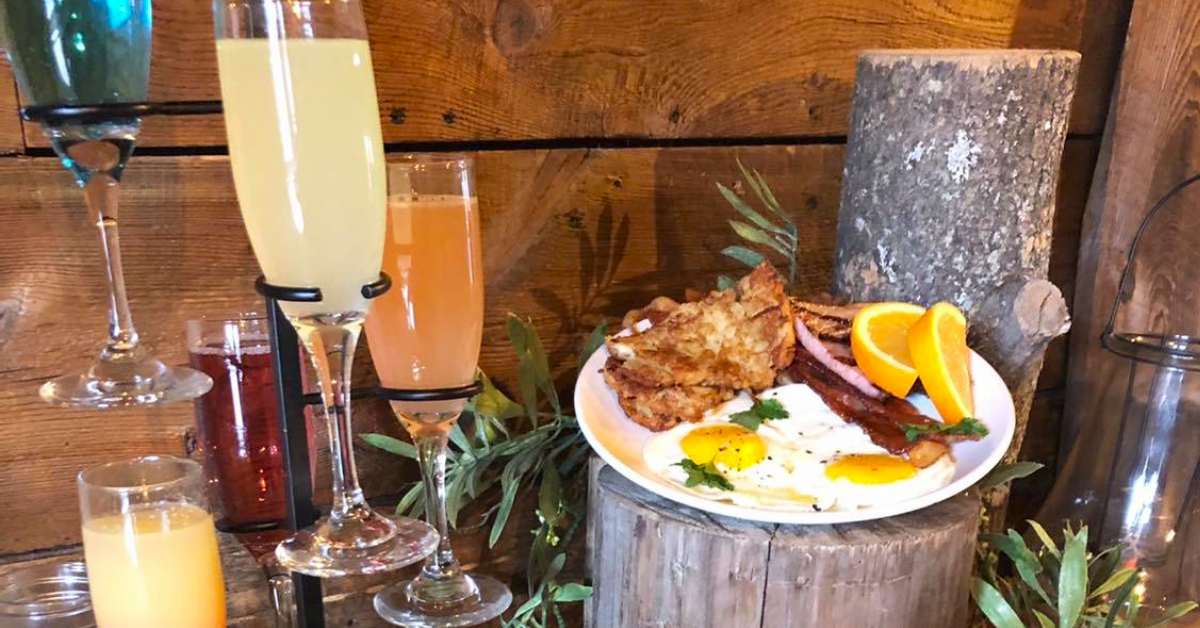 The Saratoga Winery & Tasting Room is more than just a fun spot to discover new wines. They also offer an outstanding brunch on Saturday and Sunday with cheese boards, housemade Belgian waffles, Rosemary's Biscuit Sandwich, wood-fired pizza, and other delicious options. In addition, you can bring your brunch to the next level by getting a full-size Bloody Mary, a full-size mimosa, or a mimosa flight featuring five different mimosa creations. The mimosa flight is perfect for sharing around the table.
Prime at Saratoga National: Chill Out with a Sunday Jazz Brunch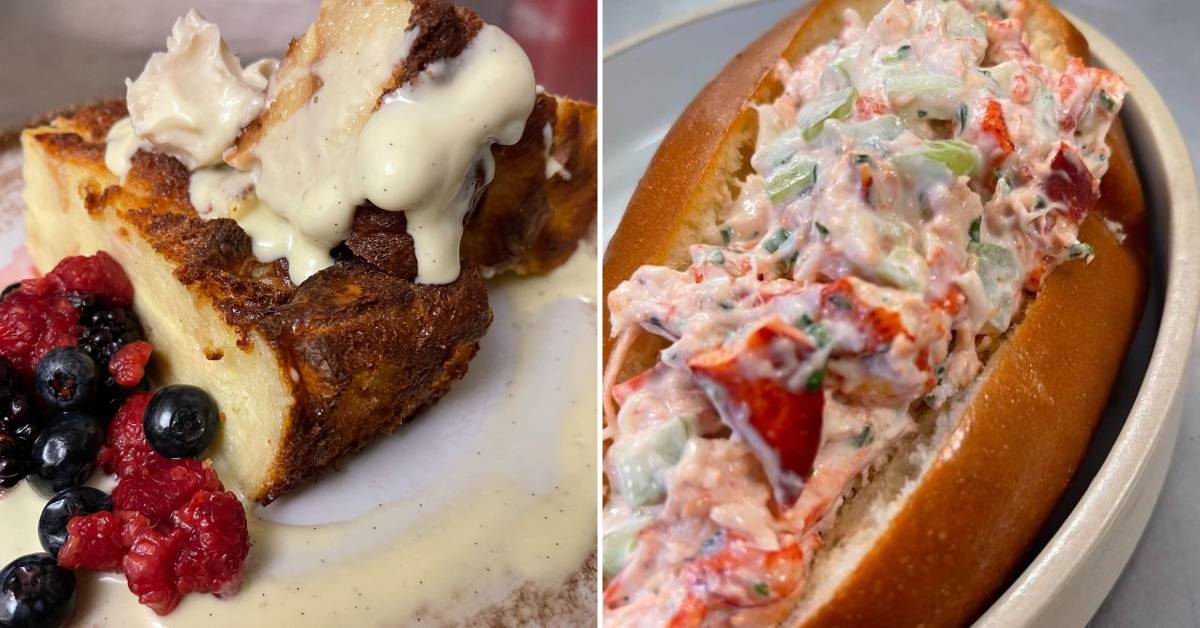 Make your next brunch a memorable one at Prime at Saratoga National, which offers a fantastic Sunday jazz brunch with tons of great menu items. Looking for something sweet? Check out the crème brûlée French toast with warm maple butter. Craving fresh seafood instead? Order a colossal lump crab cocktail or a surf and turf tempura roll with lobster and steak. When the weather is nice, you can eat outdoors on the patio overlooking the beautiful golf course.
The Merc: A Go-To Spot for Hearty Brunch Fare and Craft Cocktails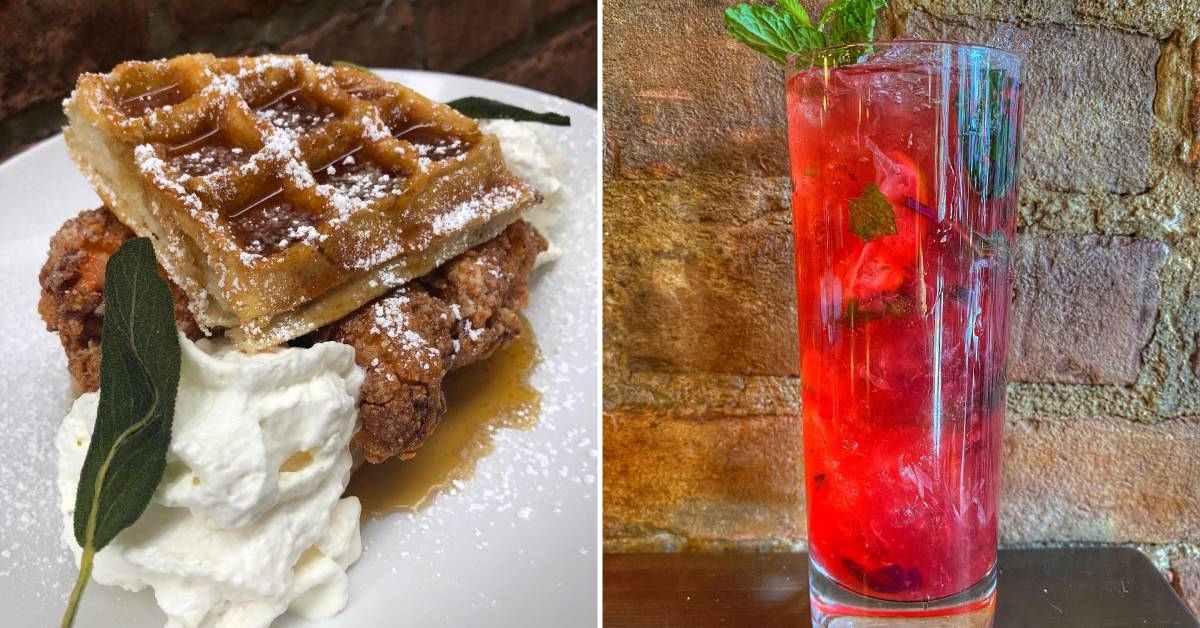 The Merc in downtown Saratoga is one of the city's hottest brunch spots, and for good reason! Brunch is served every day the restaurant is open, and it includes a massive menu of small plates like truffle fries and crispy Brussels sprouts, salads, buttermilk pancakes and brioche French toast, breakfast burritos and biscuits and gravy, hearty sandwiches, and more. The Merc's bar can mix you up a craft cocktail too, such as a Bloody Mary, a mimosa (bottomless option is available), an Irish coffee, and other specials.
"The best brunch spot in town," says one Google reviewer. "Everything on the menu is an incredible value. The food is amazing and the service staff is always on point."
Hattie's Restaurant: Satisfy Your Cravings for Fried Chicken and Waffles Done Right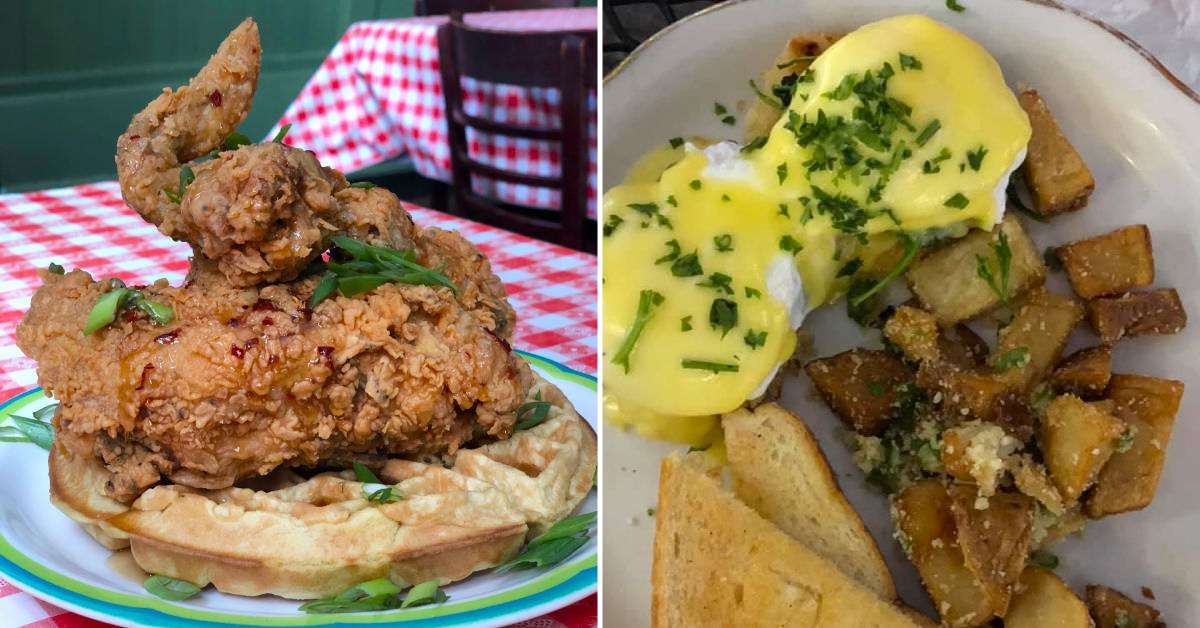 When it comes to fried chicken in the Saratoga Springs area, Hattie's Restaurant is the place to be. Since opening in 1938, Hattie's has become famous in the Spa City for serving authentic Southern and Louisiana cuisine in a friendly atmosphere. One of the best times to visit the restaurant is during weekend brunch, as diners can enjoy a wide array of items from the griddle and skillet, as well as house specialties like biscuits and gravy, shrimp and grits, and of course, fried chicken and waffles.
As one Google reviewer notes, "They are known for the chicken and waffles so I ordered that and it was delightful! The fried chicken was crispy and left a crunch into the juicy white meat."
The Whistling Kettle: Sip Tea & Feast on High-Quality Brunch Items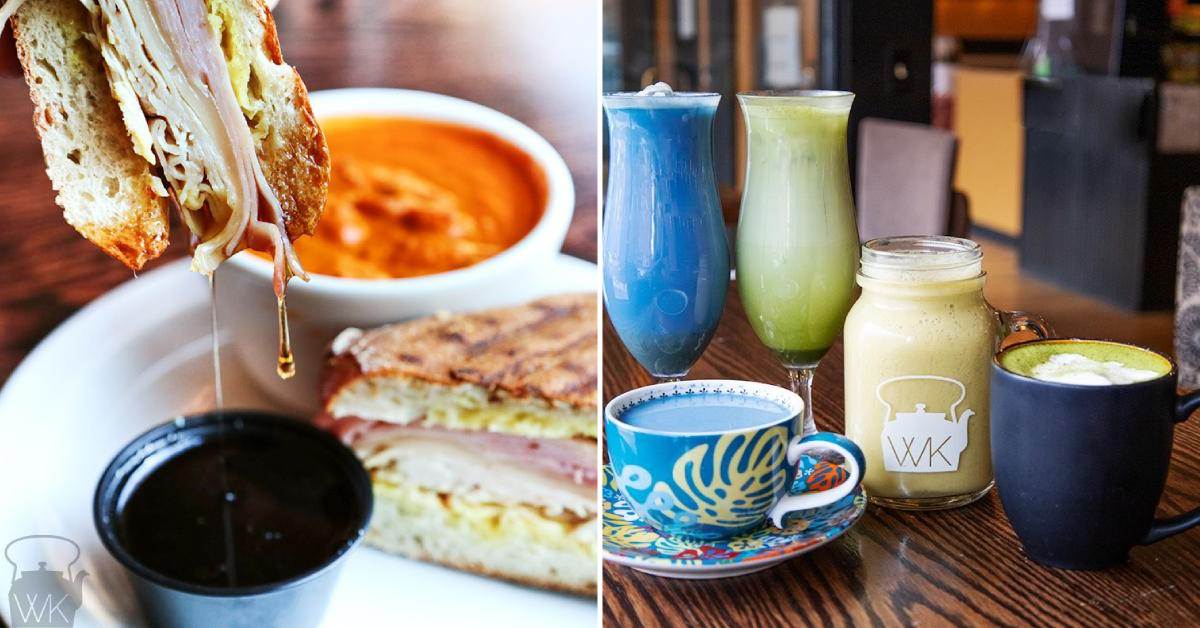 If you're in the mood for sweet crepes, savory crepes, or even "scone-wiches", then you'll want to stop by The Whistling Kettle for brunch. With locations in Ballston Spa, Schenectady, and Troy, The Whistling Kettle is one of the Capital Region's best places for brunch, lunch, and dinner. Over the years, Google reviewers have spoken positively about this cafe and tearoom's eye-catching decor, friendly staff, and tasty menu items. When paired with one of their Tea Quenchers, such as the Pineapple Green Quencher (golden starfruit green tea, pineapple puree, and lemonade), you have the recipe for a perfect meal.
Iron Roost: Meet Up for Sweet & Savory Gourmet Waffles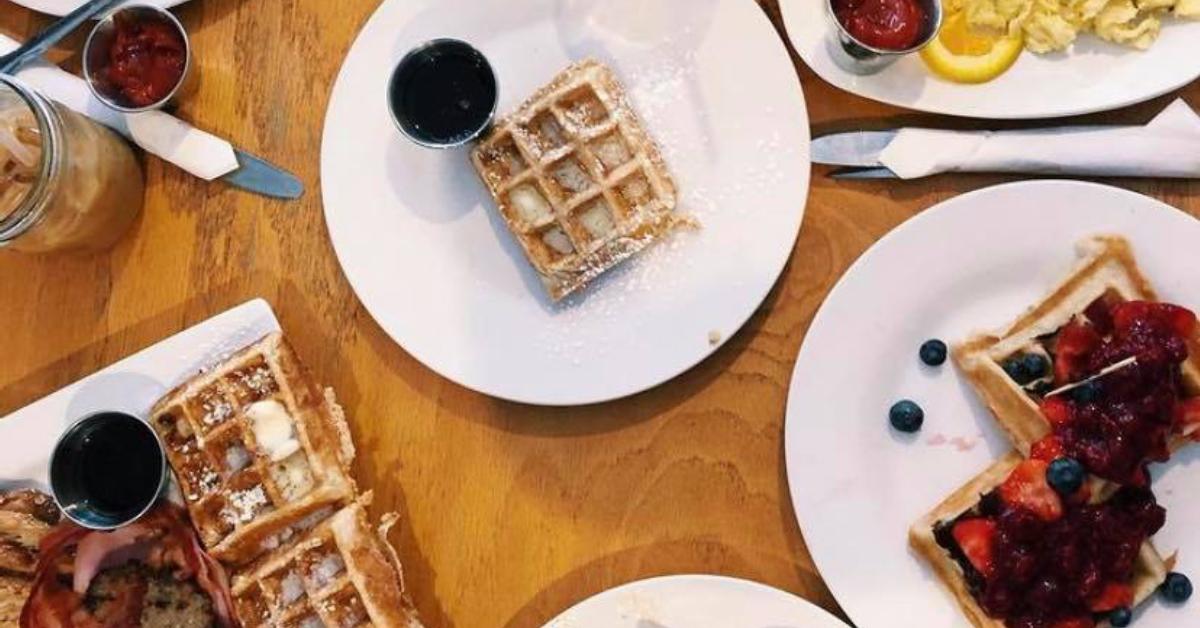 Take a trip to downtown Ballston Spa for a wonderful waffle-filled brunch at Iron Roost. Founded in 2012 by owner Linnaea DiNallo, Iron Roost is a cozy 45-seat restaurant featuring natural lighting, stylish brick and industrial details, and the area's best selection of gourmet waffles made with the freshest ingredients. Choose from sweet waffles like Lemon Berry (lemon mascarpone, house-made lemon curd, strawberries, and whipped cream) or go the savory route with Okey Dokey Artichoke (scrambled eggs, artichoke hearts, spinach, mozzarella, parmesan, and a waffle wedge).
Note: Iron Roost is open Tuesday - Saturday, and closed Sunday - Monday.
The Flats Restaurant & Tavern: Treat Yourself to Tasty Cuisine and Morning Libations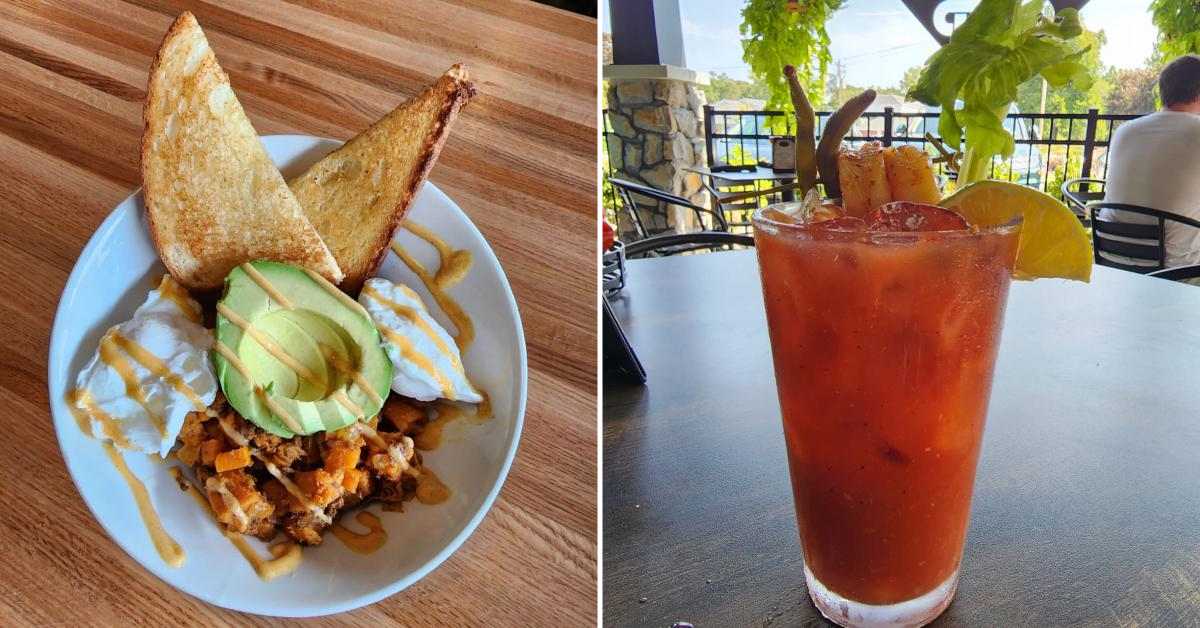 Located on Grooms Road in Clifton Park, The Flats Restaurant & Tavern offers a delicious Sunday brunch with menu items for every palate. Share a plate of Breakfast Nachos with your group, and then take a look at all the great specials like steak and eggs, chocolate chip pancakes, a French Toast Bake, shrimp and grits, and more. The Flats serves plenty of morning libations too, so you can celebrate this get-together with a classic Bloody Mary, a Paloma Mimosa, a Pear Cosmo, or even a Brunch Sangria.
Sweeney's: Fill Up on Flavorful Food and Baked Goods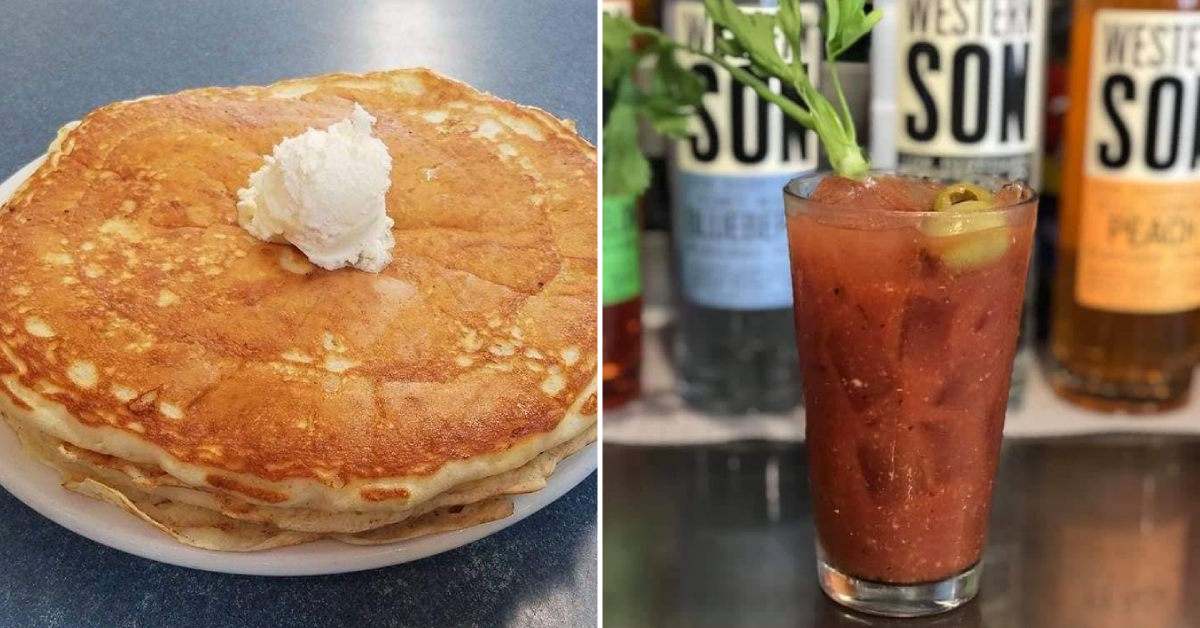 Are you a fan of giant pancakes served with real maple syrup, delectable baked goods, and mouthwatering Philly cheesesteak sandwiches? If so, then consider getting brunch at Sweeney's in downtown Schuylerville! This popular dining spot will ensure you leave fully satisfied with your meal, whether it's breakfast, brunch, lunch, or dinner.
Be sure to browse their House Specialties, which include eggs Benedict, eggs Florentine, and The General Schuyler (two eggs any style, choice of meat, home fries, toast, and choice of two pancakes or two slices of French toast). Bloody Marys, mimosas, and other beverages are available.
As you can see, Saratoga is home to a variety of brunch spots where you can experience the best meal of the day amongst good company. Head out and try some of these places for yourself this year!
This article is sponsored by Saratoga County Tourism. Note: The opinions expressed in this article are those of the authors. They do not necessarily reflect the opinions or view of Saratoga County Tourism or its members.
See where to go for the best patio dining in the Saratoga area >>