Raise Your Glass to Saratoga County's Trendiest Mocktail Bars
Saratoga County is renowned for its bustling social scene and delicious culinary offerings, but what if you're looking for a drink that's light, refreshing, and most importantly, alcohol-free? Look no further, because Saratoga County boasts a growing selection of establishments that are serving up some of the best mocktails in the region.
Top 9 Spots for Zero-Proof Pleasures
13 North
In Malta, 13 North is a local favorite for fresh American fare and tasty mocktails. We recommend the "Mockarita"—a simple, non-alcoholic version of a traditional margarita made with orange juice, lime juice, and ginger beer.
Boca Bistro
Boca Bistro, also in Saratoga Springs, offers a delightful mocktail menu that's perfect for those looking to skip the alcohol. The "Grapefruit Spritz" consists of grapefruit juice, simple syrup, club soda, and fresh lemon juice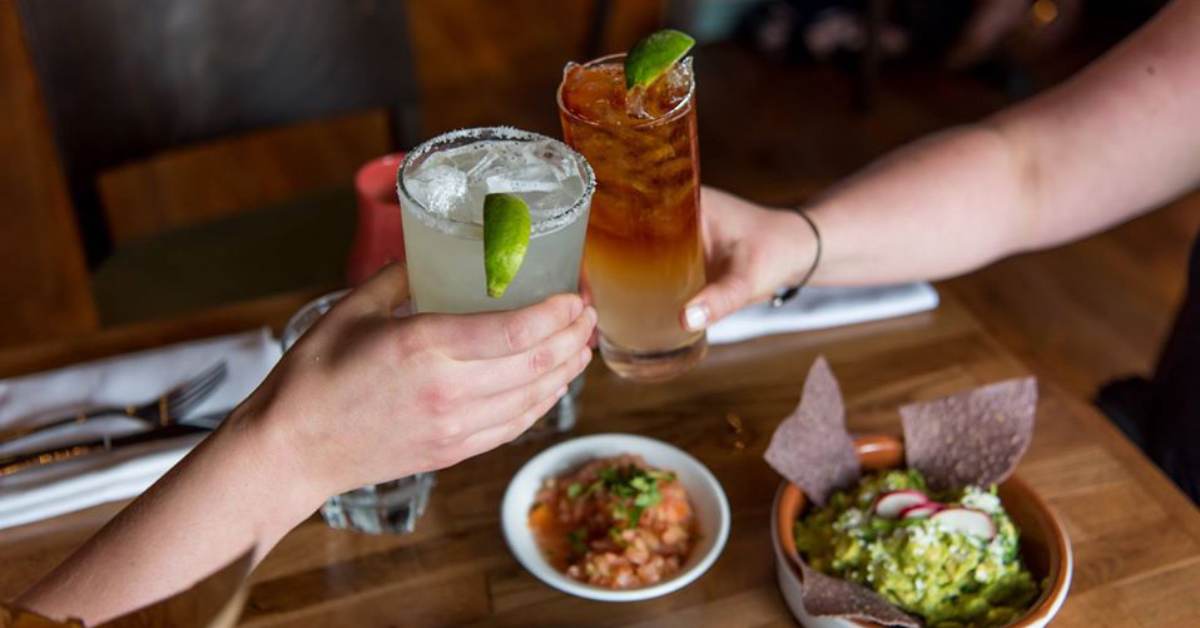 Cantina
Cantina is a Mexican-inspired eatery in the heart of Saratoga Springs serving up favorites like Mexican street corn, chimichangas, and churros. While they're known for their insanely large tequila and mezcal selections, you'll also find delicious zero-proof drinks on their menu. Order one of their specialty mocktails, like the Guava Mai Tai, or opt for a classic, like a mojito or flavored margarita.
The Front Street Social Club
For a refreshing sip, visit The Front Street Social Club in Ballston Spa. This speakeasy-style bar takes mocktails seriously, offering a range of alcohol-free options, like their "Sparkling Hibiscus Sour," made with sweet hibiscus, lemon, soda water, and topped with a lemon twist and luxardo cherry. In addition to their delicious mocktails, they also offer nonalcoholic craft beer.
Hamlet & Ghost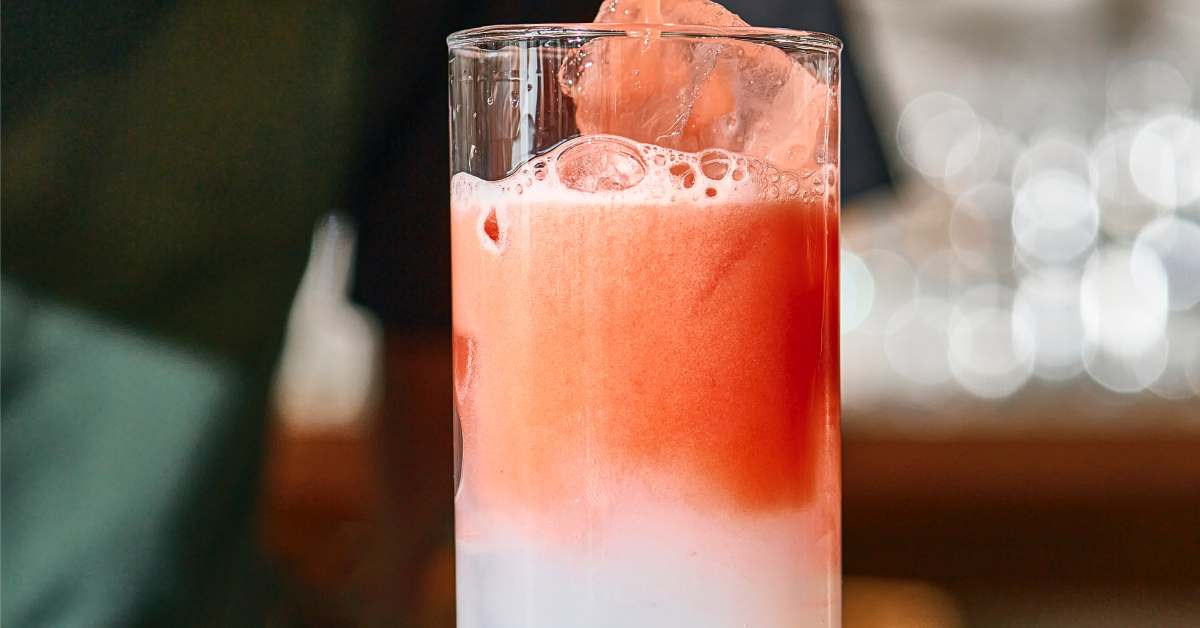 This Saratoga Springs hotspot is known for its innovative cocktails, but they haven't forgotten about those who prefer non-alcoholic options. This trendy spot boasts an impressive mocktail selection. Hamlet & Ghost's "Red Light Special" (pictured above) is made with seedlip grove, strawberry, lime, and spirit-free apertif.
Hattie's
Hattie's in Saratoga Springs isn't all about brunch, it's also where you'll find mocktails that are worth waking up for! This spot is a beloved Saratoga brunch staple, and it sure doesn't disappoint when it comes to mocktails. Their "Mixed Berry & Mint No-Jito" is a delightful blend of mint, seasonal berries, lime, and garnished with sugar cane, making it the perfect choice for a sweet and satisfying sip.
Next Door Kitchen & Bar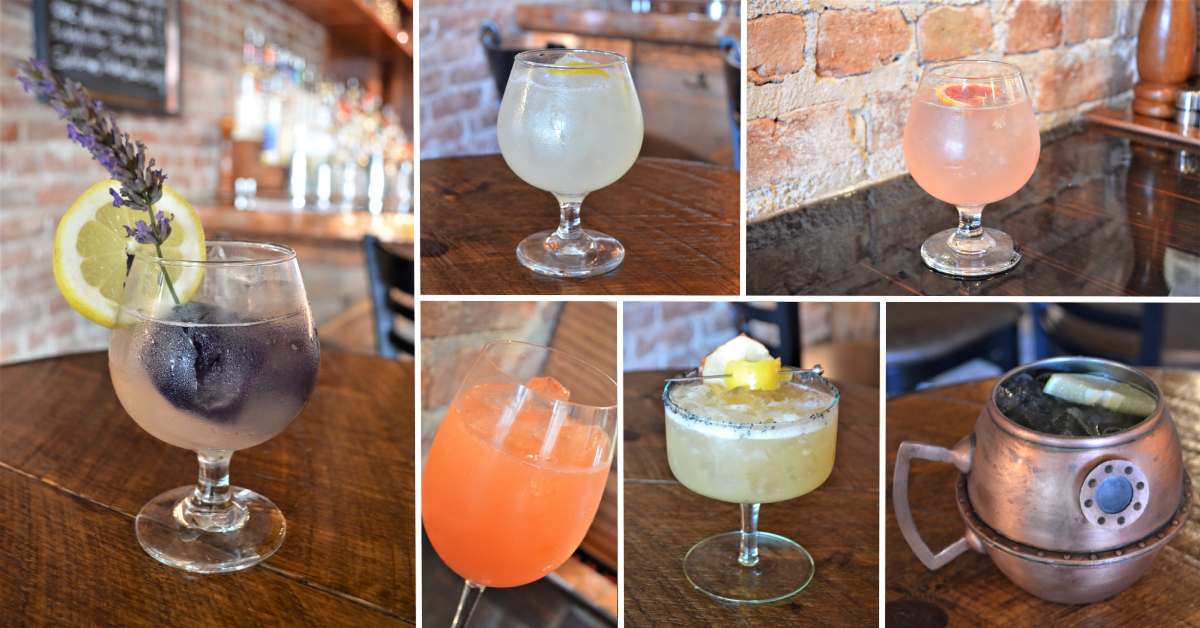 Next Door Kitchen & Bar in Ballston Spa is a cozy eatery that knows how to keep everyone in good spirits with their large selection of mocktails. Their "Charred Pineapple Margarita Zero" is made with zero-proof tequila so it has all of the flavors of a regular margarita without the alcohol, making it one of their most popular drinks.
Rhea Saratoga
Rhea Saratoga is a chic hotspot located on Broadway that offers exceptional non-alcoholic beverages. The "Mother of Zeus" is a blend of passion fruit, lime, mint, and citrus bitters that makes for a seriously refreshing drink. Pair one of their inventive mocktails with their equally enticing dishes, and you're in for an incredible dining experience.
Seneca Saratoga
Enjoy the flavors of fresh bounty at Seneca Saratoga. This delicious spot builds their menu around local fruits and vegetables, and seasonal steaks and seafood. Seneca's cocktail menu also features fresh ingredients in various unique drinks, like the "Cucumber Dill," which is exactly what it sounds like, but better.
As the demand for alcohol-free options continue to increase, Saratoga County's dining scene is rising to the occasion. Cheers!
Find the best places for craft cocktails >>