5 Saratoga Celebrity Chefs & Their Must-Visit Spa City Restaurants
We all love when a local business or person rises to national fame, and with a food scene like the one here in Saratoga Springs, it's no wonder there are a few celebrity chefs in our midst.
Check out five Saratoga chefs below who have all appeared on the Food Network. A few have published a cookbook or two!
Jeannette Liebers of Sweet Mimi's Cafe & Bakery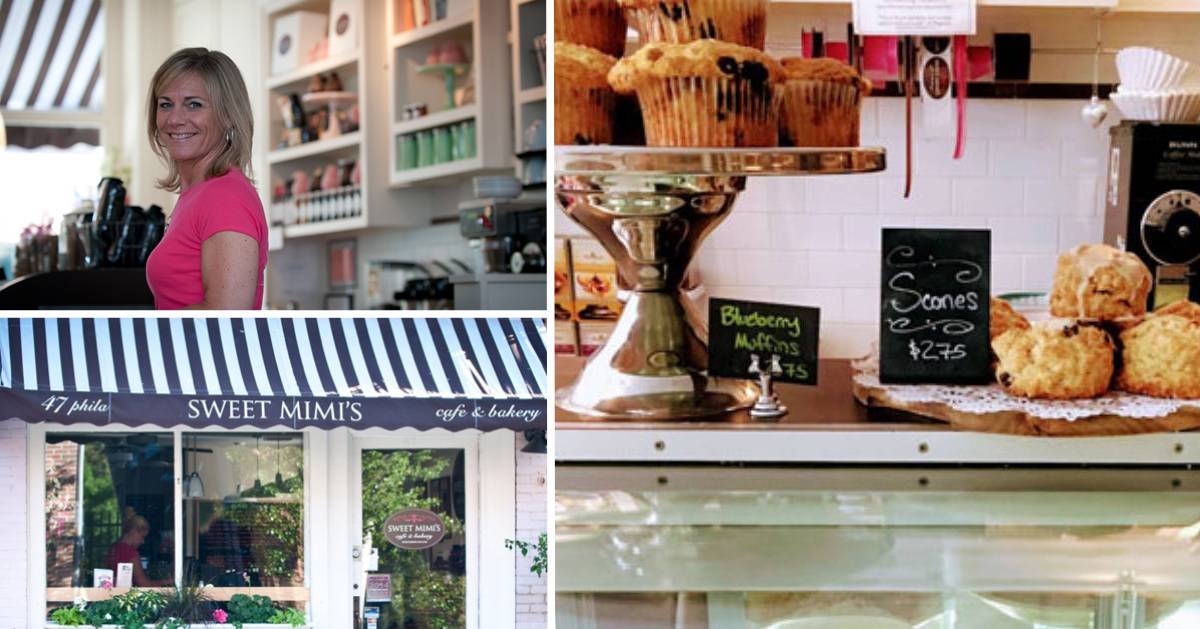 Jeannette Liebers, owner of Sweet Mimi's Cafe & Bakery, faced off against Chris Bonnivier, then Executive Chef at Salt & Char, for Best Brunch in Town on Beat Bobby Flay. She won against Bonnivier, although didn't fare as well when facing off with Flay afterwards.
Liebers has been cooking and baking since she was five, with her Italian grandmother in a small Queens kitchen. After pursuing a culinary degree, hosting her own weekly cooking show in Syracuse, and raising three children, Liebers finally took the leap to achieve her dream of owning her own restaurant. Sweet Mimi's opened in October of 2013.
Sweet Mimi's is located at 47 Phila Street in Saratoga and is well-renowned in the area for their pancakes, French toast, and hearty baked goods like scones and cinnamon rolls.
Jasper Alexander of Hattie's Restaurant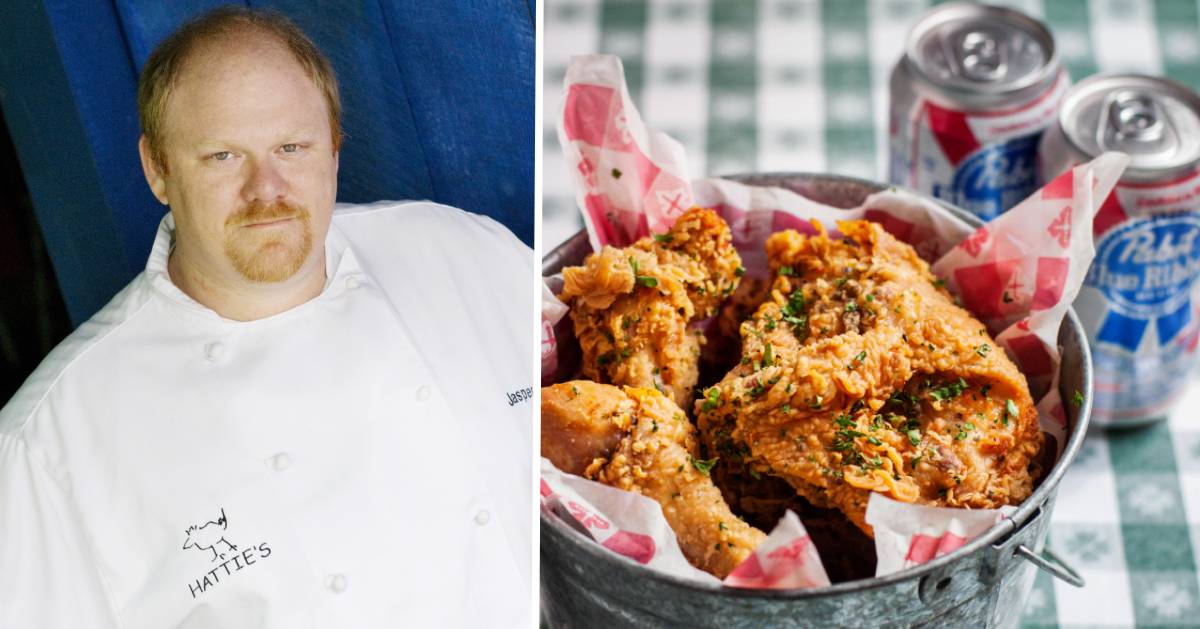 Jasper Alexander and his wife/co-owner Elizabeth Alexander of Hattie's Restaurant were in for a big surprise when they ended up on Throwdown With Bobby Flay in 2006. The couple thought the Food Network show was in town for a Great American Food Series on Hattie's famous friend chicken, but they ended up in a competition - and won.
Alexander has also appeared on Food Nation With Bobby Flay, and he has his own cookbook, Hattie's Restaurant Cookbook: Classic Southern and Louisiana Recipes, which was published in 2016.
The Alexanders took over Hattie's Restaurant in 2001, and work hard to preserve Hattie's legacy. The restaurant has a long history dating back to 1938, and Hattie herself hailed from Mississippi, bringing that delicious southern-style cooking to Saratoga. You can find Hattie's today at 45 Phila Street.
In 2021 Hattie's Restaurant was purchased by Business of Good, a new foundation designed to help local businesses. This partnership has allowed the restaurant to raise employee salaries and better put profits back into the community, among other perks.
David Burke of Salt & Char and Morrissey's Lounge & Bistro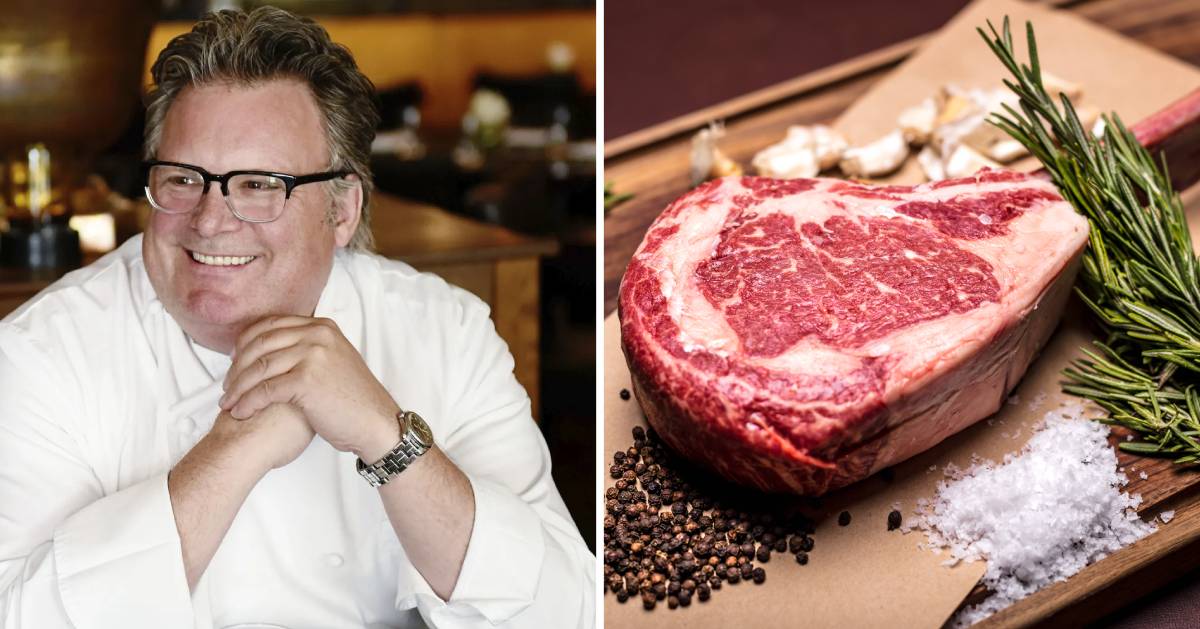 David Burke took on Bobby Flay on Iron Chef America in 2006. He didn't win against Flay the culinary genius (as several publications refer to him as) has continued to rise in fame and success. And, as recently as 2021, Burke went on record as saying he's open to a rematch with Flay, so maybe we can look forward to that face-off in the future!
As the only American to win the Meilleurs Ouvriers de France Diplome d'Honneur, it's safe to say he's reached international fame. He's also the author of two cookbooks, Cooking With David Burke, published in 1995, and David Burke's New American Classics, which came out in 2006.
Burke studied at the Culinary Institute of America, and today is the force behind numerous restaurants, including the flagship David Burke Tavern in New York City, and Salt & Char and Morrissey's Lounge & Bistro here in Saratoga Springs. Both Spa City restaurants are located at the historic Adelphi Hotel at 365 Broadway.
Michele Hunter of Hamlet & Ghost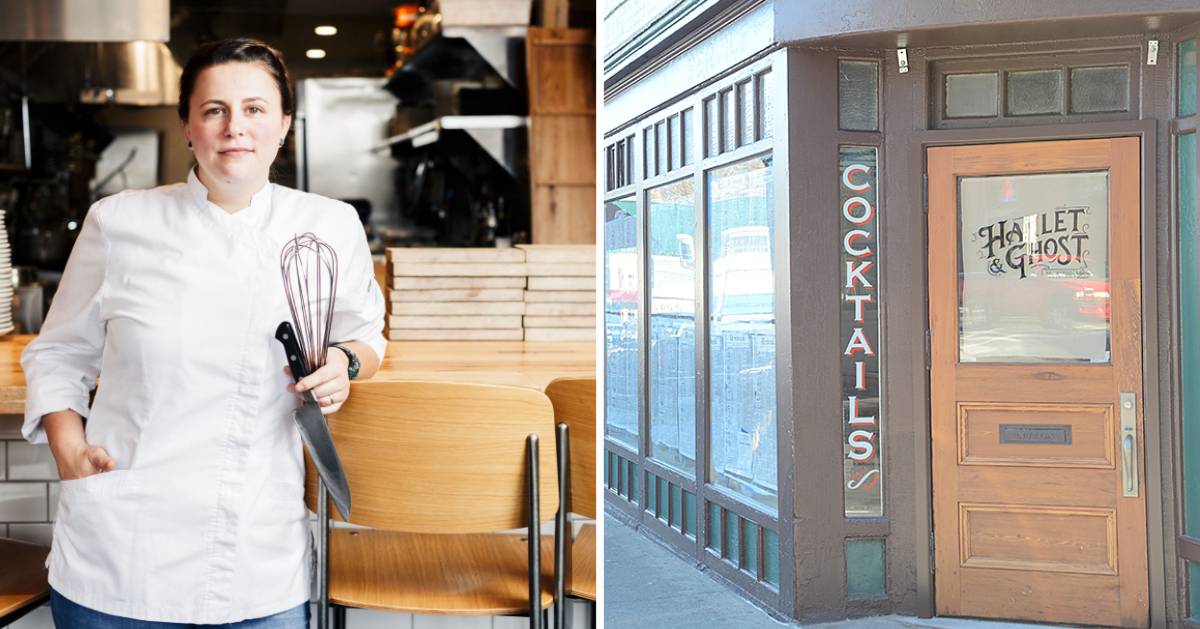 Michele Hunter (then Michele Young) of Hamlet & Ghost competed and won Chopped in 2020. Chopped is a Food Network show that's centered around contestants using mystery ingredients in dishes.
Hunter has a long history of working in restaurants, starting as cashier and dishwasher for her father and uncle's restaurants at 14, and quickly transitioned to the kitchen.
Her impressive resume includes studying at the Culinary Institute of America; working at Chez Nous in Lee, Massachusetts; and she was also tapped to join Gray Kunz at Salt & Char (another Saratoga celebrity chef who passed away in 2020).
Today, Hamlet & Ghost is lucky enough to have Hunter on the staff; she was Executive Chef and now works at the popular restaurant part time. When visiting Hamlet & Ghost, you'll want to try their duck breast, duck fat French fries, and/or cider battered cheese curds; they also have exquisite cocktails! Find them at 24 Caroline Street.
Armand Vanderstigchel of Brasserie Benelux
Armand Vanderstigchel has several television appearances to his name, including serving as a chicken wing judge on Food Network's Wrap It Up. He also had his own PBS Mountain Lake cooking series called Adirondack Cuisine that aired in parts of New York State, Vermont, and Canada. His cookbook of the same name was published in 2002, and his cookbook Wings Across America: 150 Outrageously Delicious Chicken-Wing Recipes was released in 2003.
In addition to specializing in Adirondack fare and chicken wings, Vanderstigchel finds inspiration in Belgium/Dutch cuisine, and is known for dishes like Belgian mussels, beer braised short ribs, and Wiener schnitzels. As the son of a Dutch immigrant who also lived in the Netherlands for 17 years, Vanderstigchel has strong Dutch ties to draw from!
Brasserie Benelux opened at 390 Broadway in April of 2021, and offers fare that includes touches of Belgium, Dutch, Polish, German, and other European cuisines. Operations Partner and Owner Vanderstigchel told the Saratoga Business Journal that he wants restaurant guests to feel like they are taking a tour of Europe when they dine at his establishment. But don't fret chicken wing fans - they're on the menu too!
Bonus Celebrity Chef Shout Out: Bobby Flay
Although not technically a chef who works at or owns a restaurant in Saratoga Springs, we'd be remiss not to include the celebrity with significant Saratoga connections mentioned a few times above: Bobby Flay.
One of the original competitors on Iron Chef America, Flay is known for his numerous Food Network shows and appearances, including Throwdown! with Bobby Flay and Beat Bobby Flay, and he has published over a dozen cookbooks. He also hosts a podcast called Always Hungry with his daughter Sophie Flay.
Flay has reportedly been visiting Saratoga since he was 16. He frequents the area for the food and the horse racing (he even owns, or has majority interest in, various race horses), and has supported organizations such as the National Museum of Racing and the Thoroughbred Retirement Foundation.
This article is sponsored by Saratoga County Tourism. Note: The opinions expressed in this article are those of the authors. They do not necessarily reflect the opinions or view of Saratoga County Tourism or its members.
Sources: