Who Has the Best Bloody Mary in the Saratoga Region?
A bloody Mary traditionally has seven ingredients: vodka, tomato juice, lemon juice, Worcestershire sauce, Tabasco sauce, salt, and pepper. The cocktail is often garnished with a celery stalk and/or olives, although in recent years some have taken to adding anything from pickles to chicken wings.
We asked our Facebook fans and researched restaurant reviews to come up with the following 15 Saratoga area restaurants that do bloody Marys right, from classic and simple drinks to a beverage with all the bells and whistles.
15 Bloody Marys That Are Good to the Last Sip
13 North Restaurant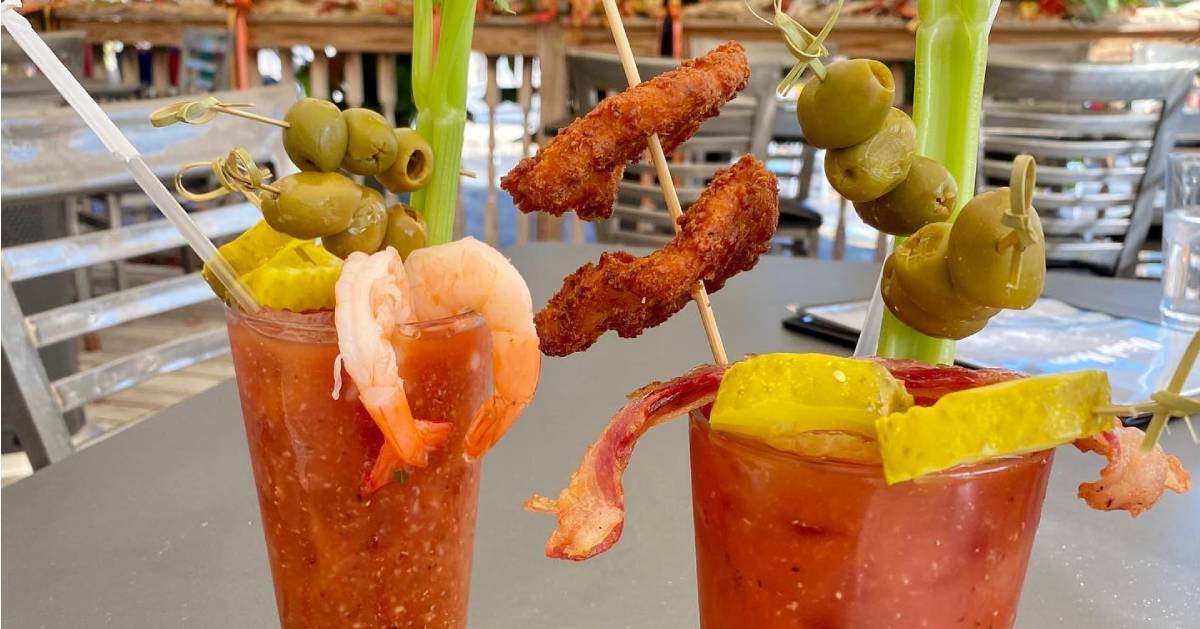 Photo provided
The family-owned 13 North in Malta offers fresh-from-scratch American fare, and they have a robust cocktail menu with an impressive Signature Bloody Mary: with shrimp, stuffed olives, celery, and bacon. Make a plan to visit in the summer, when you can sip this work of art on their patio, or dine-in today; you can build your own bloody Mary at Saturday lunch from 11:30am to 4pm.
550 Waterfront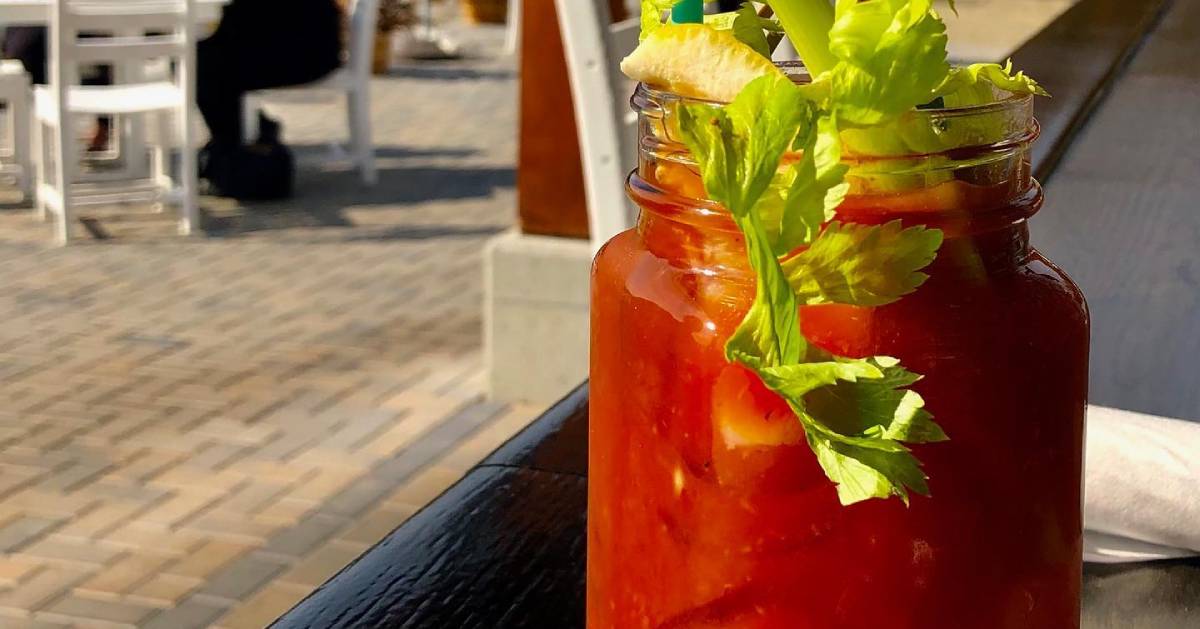 Photo provided
Bloody Marys and brunch go together like horses and Saratoga, and we have several brunch-centric restaurants included in this robust bloody Mary roundup.
When you're ready for a lakeside brunch with a bloody Mary, 550 Waterfront in Saratoga Springs delivers with four different bloodys on the menu: Classic, Maria (with tequila instead of vodka), Spicy (with habanero), or Michelada (Modelo, bloody mix, lime juice, and hot sauce).
Bailey's Cafe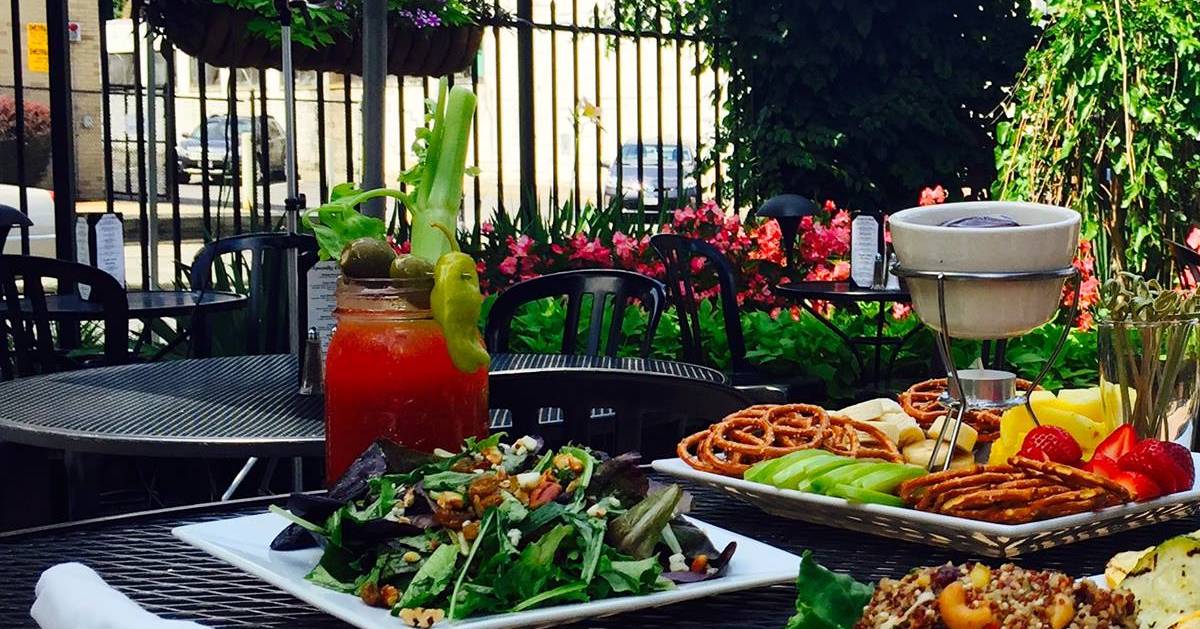 When owners Sam Bottini and Matt Beecher took over Bailey's Cafe in 2016, one of the first changes they implemented was a new Sunday brunch complete with Sam's signature bloody Mary (and mimosas, and anything else you need for a fabulous breakfast-lunch meal).
Brentwood Hotel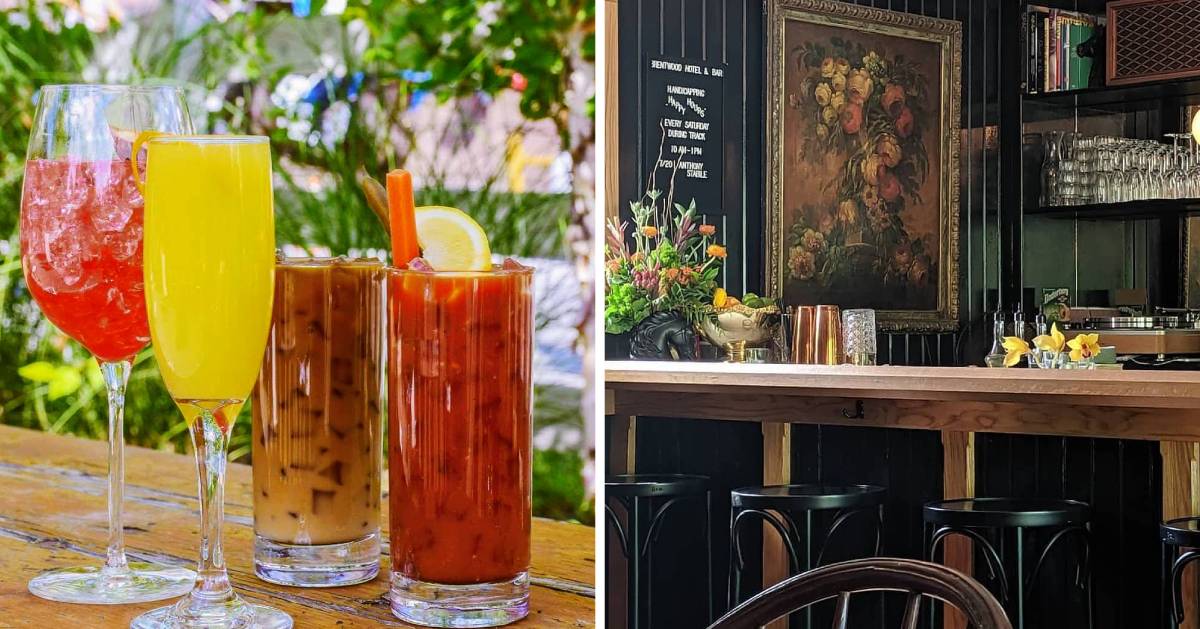 The Brentwood Hotel's ultra-classy bar serves up a variety of creative, localized cocktails like the No. 518 Old Fashioned made with Upstate Distilling bourbon or rye and Saratoga Tea & Honey's local wildflower honey. However, they make our list because they can serve up a traditional bloody that's worth raving about.
Guests love the classy bar area and comfortable outdoor seating at the hotel, as well as its proximity to the Saratoga Race Course.
Front Street Social Club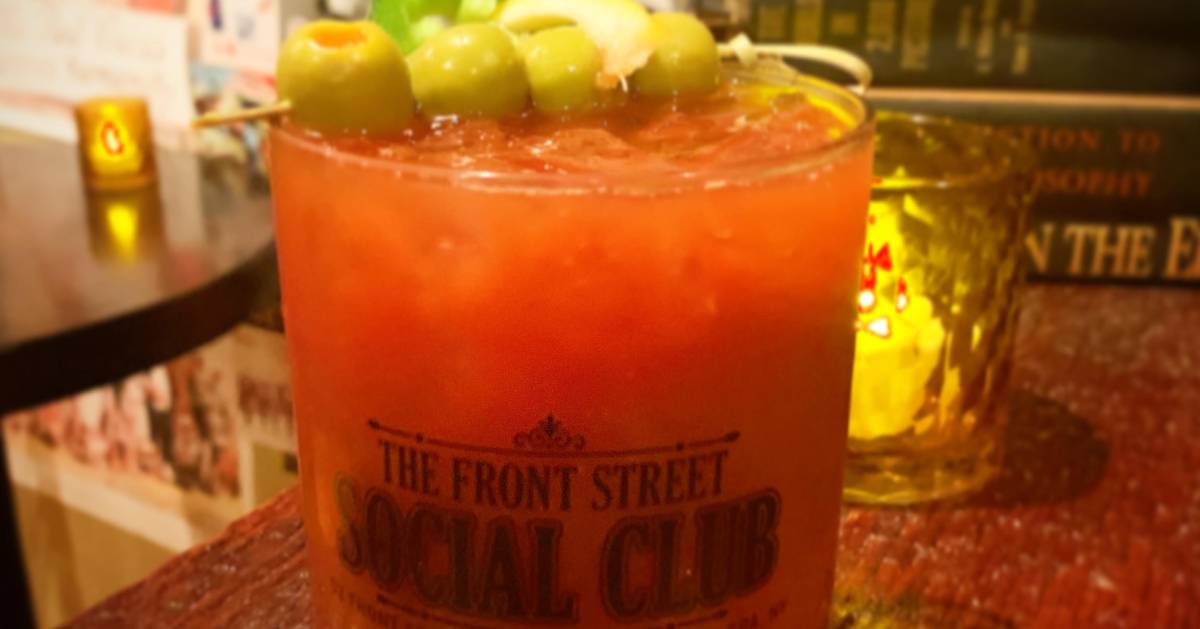 Photo provided
Front Street Social Club in Ballston Spa serves up delicious bloody Marys made with their own house-made mix, and you can choose between regular and spicy. And, if you're opting for takeout, you can order a bloody Mary from their Grab-N-Go Super-Sized cocktails section of the menu. Their brunch takeout menu is available on Sundays from 9am to 2pm.
Hattie's Restaurant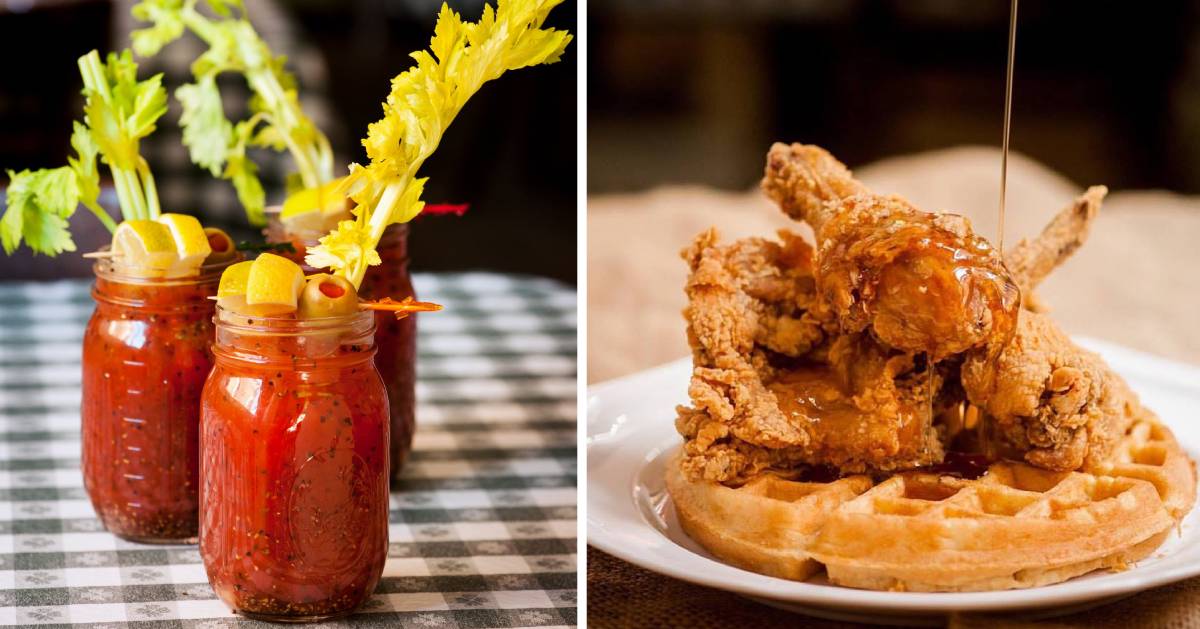 Photo provided
Hattie's Restaurant is a Saratoga staple known for their chicken and waffles and southern food favorites. But if you've never been, you might not know they also have a specialty cocktail menu with 13 different drinks, including a classic bloody Mary and a Hattie's bloody Mary. The Hattie's bloody Mary is available at brunch only, and is garnished with Hattie's famous fried chicken wings and candied bacon.
The Hideaway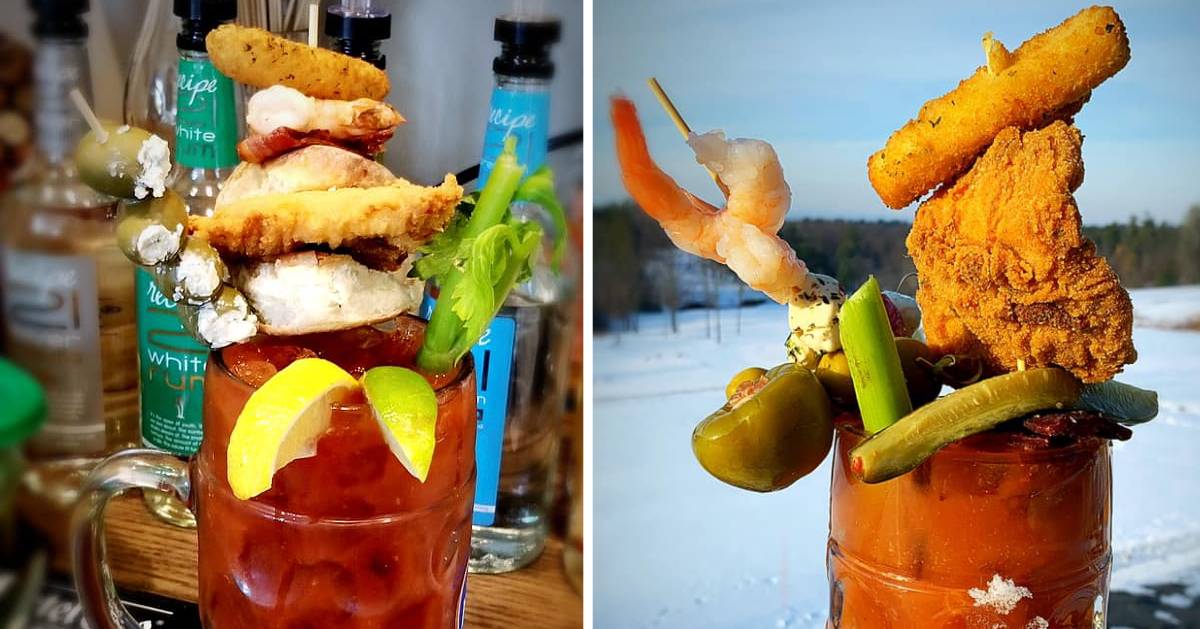 The appropriately named Hideaway is a hidden gem of a restaurant located at the Saratoga Lake Golf Club. Reviews tout their fabulous beer selection, but as you can see from the above photos, their bloody Marys are nothing to scoff at.
"We love to have a bloody Mary while we watch the Seahawks play," said one reviewer on their website.
The Local Pub & Teahouse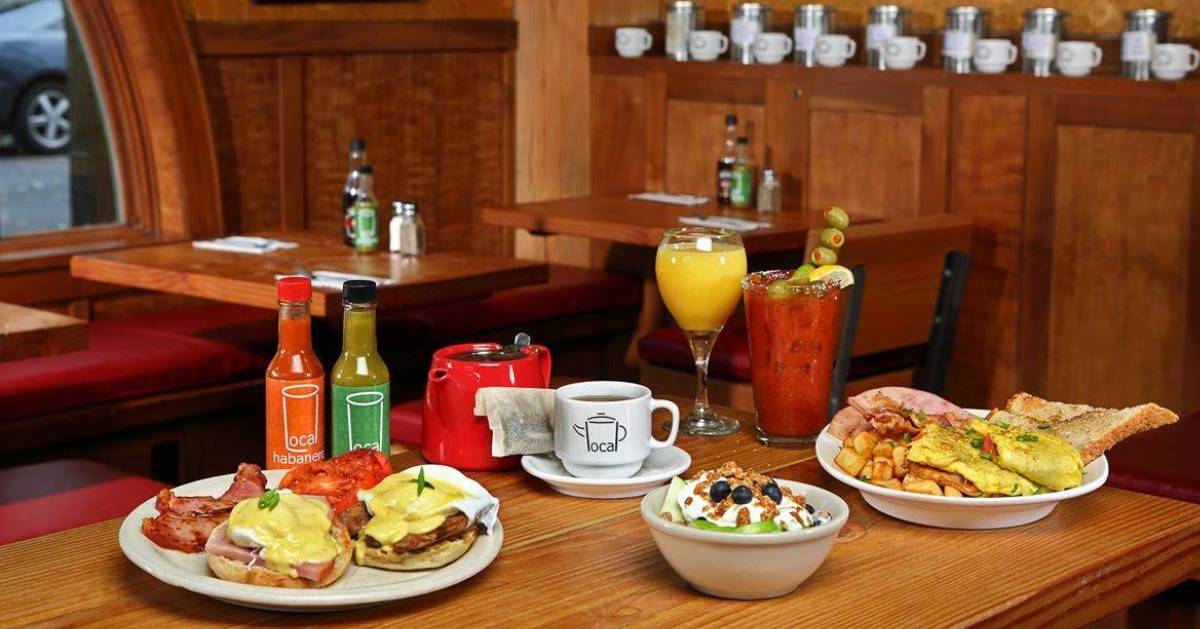 Brunch at The Local Pub & Teahouse is not complete without their classic bloody Mary: vodka and house-made bloody Mary mix garnished with olive, lemon, and celery. Make it spicy for an extra $1 or meaty for an extra $2. They also have an impressive selection of organic teas.
The Mercantile Kitchen & Bar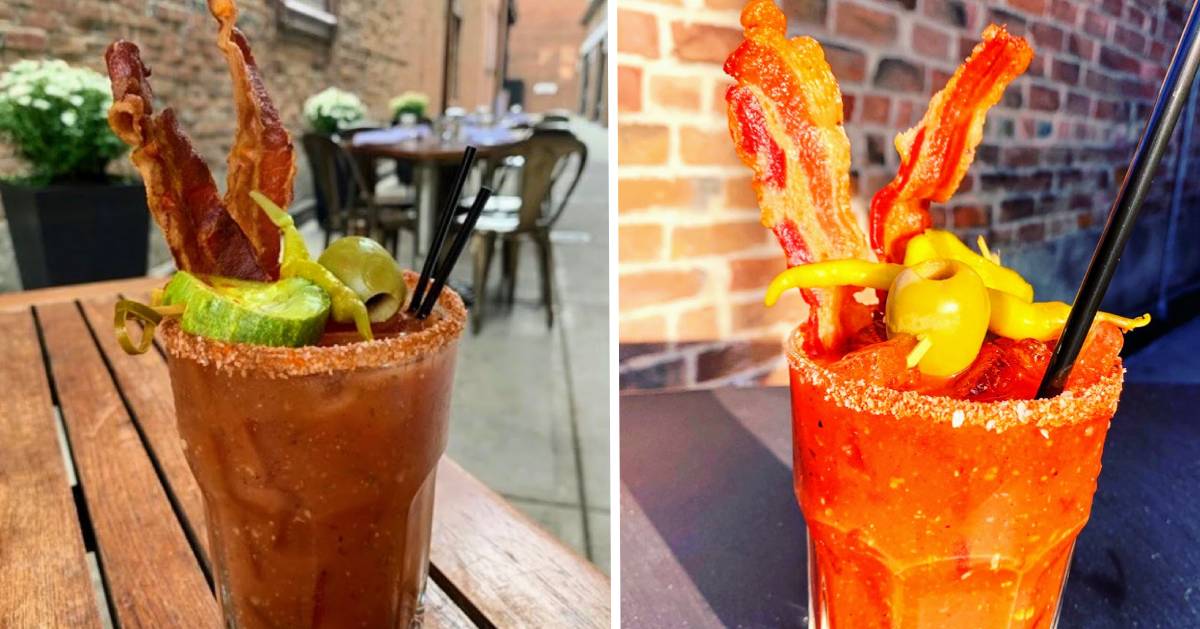 Photo provided
The bloody Marys. The brunch. The dinner. It's all expertly done by a skilled and friendly staff at The Mercantile in downtown Saratoga, who are not afraid to put a little bacon in the bloody Mary. One Facebook reviewer recommends "ANYTHING and EVERYTHING on the menu," so feel free to pair that bloody Mary with the meal of your choice.
Peddlers Bar & Bistro Restaurant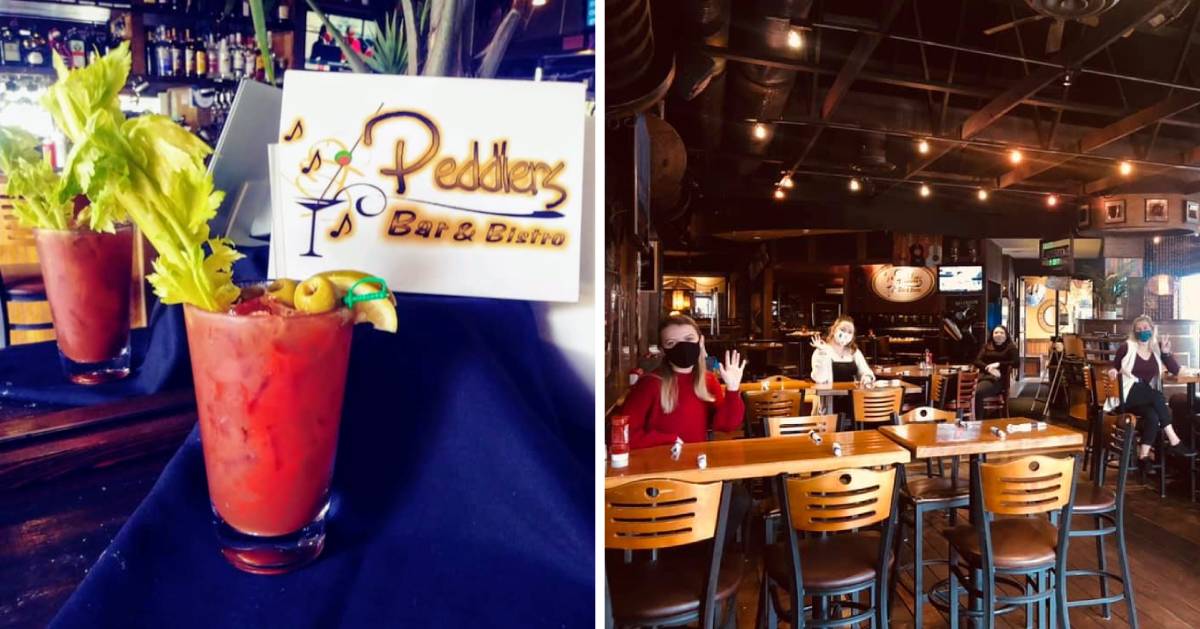 Photo provided
Peddlers Bar & Bistro Restaurant in Clifton Park is southern Saratoga County's go-to place for live music, friendly vibes, and delicious sandwiches, paninis, burgers, and more. But did you know they make a mean bloody Mary?
Check out Peddlers from 4pm to 6pm Monday through Friday, when there are happy hour specials on all non-premium beers, wines, and cocktails.
Prime at Saratoga National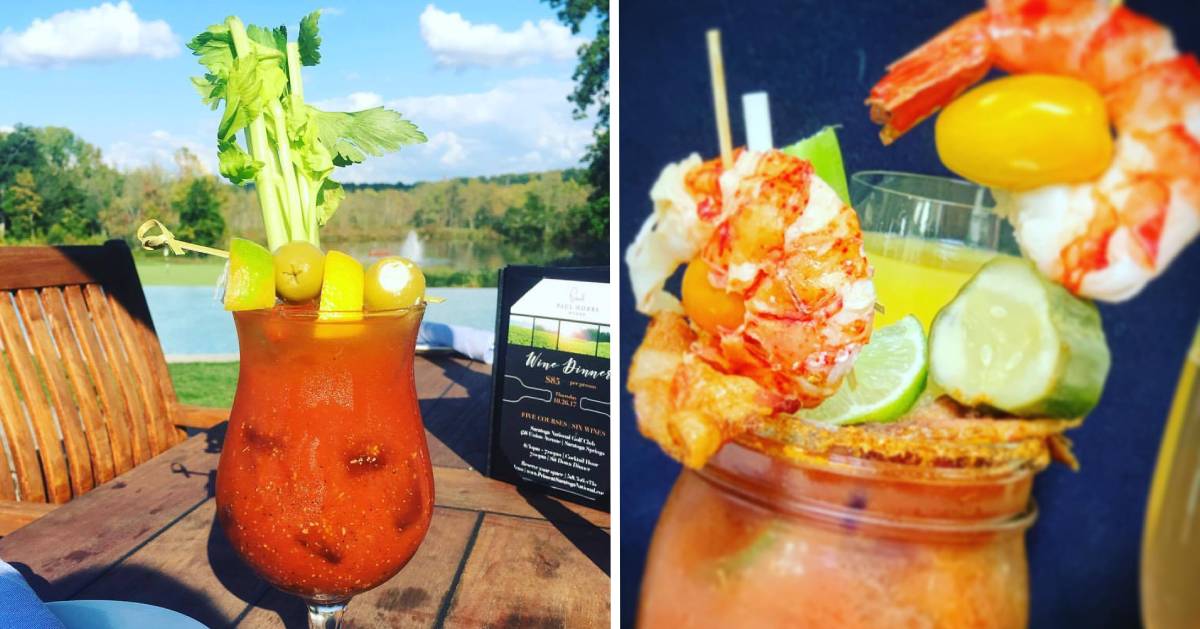 Live jazz music isn't the only aspect of brunch at Prime that keeps the Capital Region coming back again and again. They have everything you could possibly need for brunch or lunch from an omelette station to a carving station to specialty cocktails. A bloody Mary is a must-have complement to an indulgent meal at one of Saratoga's finest restaurants.
Salt & Char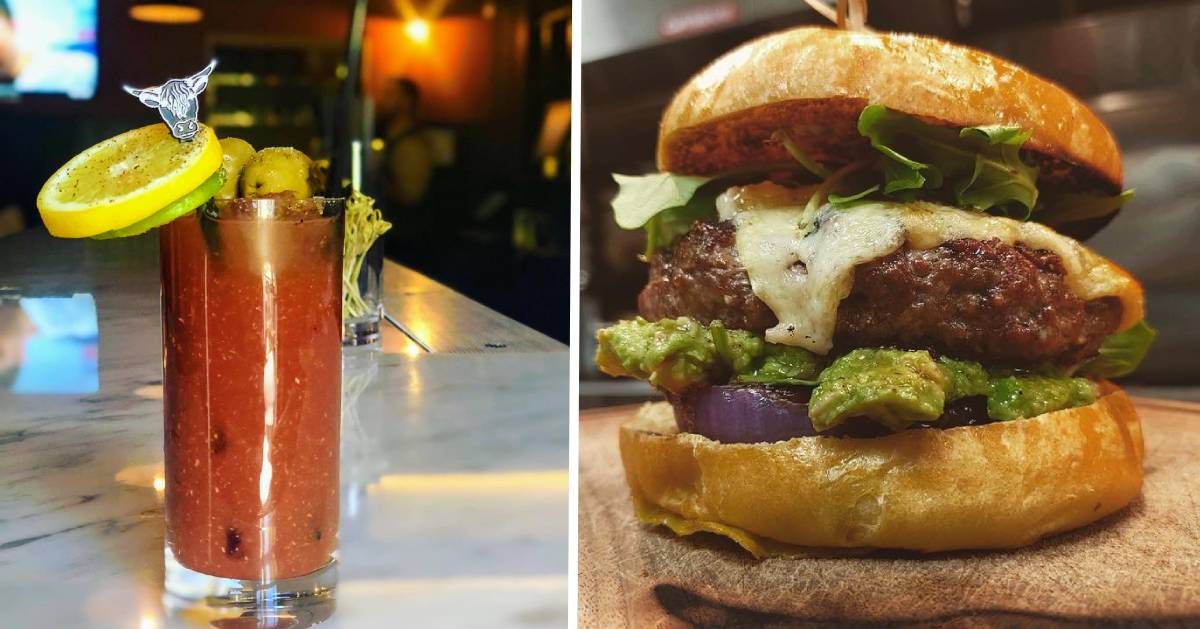 Yes, the famed Saratoga steakhouse restaurant offers more than Wagyu cap steak and truffle oil mac and cheese. Seasonal cocktails, classic cocktails like the bloody Mary, and even mocktails are all worth writing home about. Make sure to add Salt & Char to your must-visit restaurant list.
Scallions Restaurant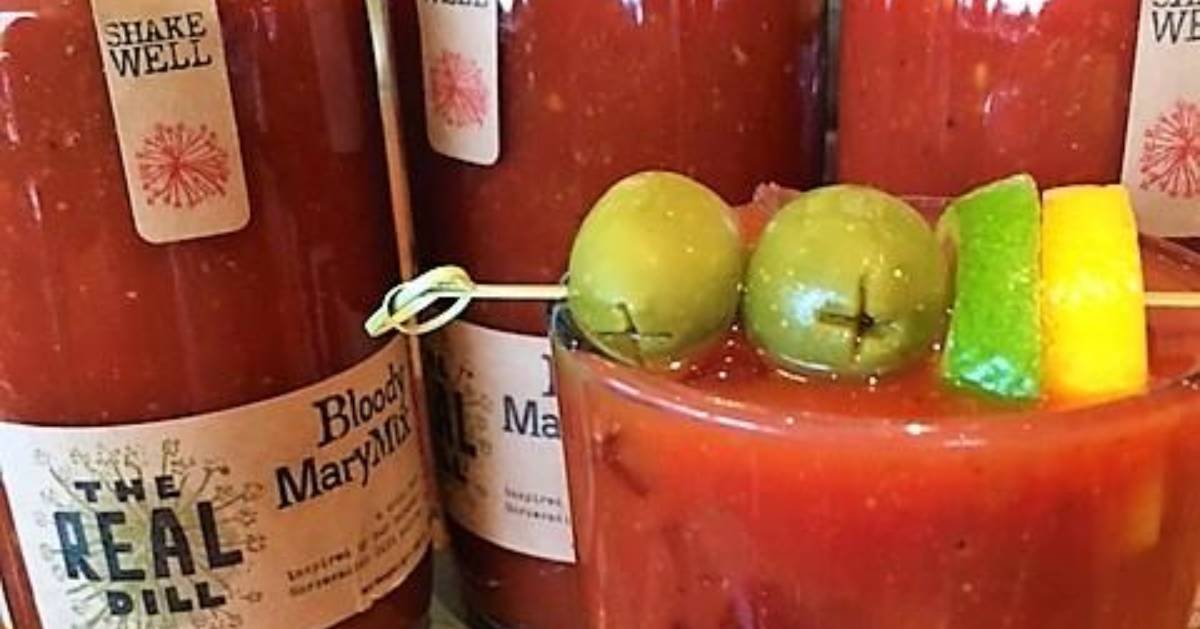 Photo provided
Scallions of Saratoga is a brunch hotspot with a talked-about atmosphere in reviews, whether you're dining indoors in their quaint restaurant among gorgeous paintings or outdoors on their patio.
"Good breakfast, really yummy bloody Mary," says one Google review. A TripAdvisor reviewer says: "If you go to Scallions, you need to order a bloody Mary with the organic cucumber vodka and their homemade mix. You can even purchase a jar of it to bring home (which of course, we forgot to do before we left town)." Don't you make the same mistake!
Sweeney's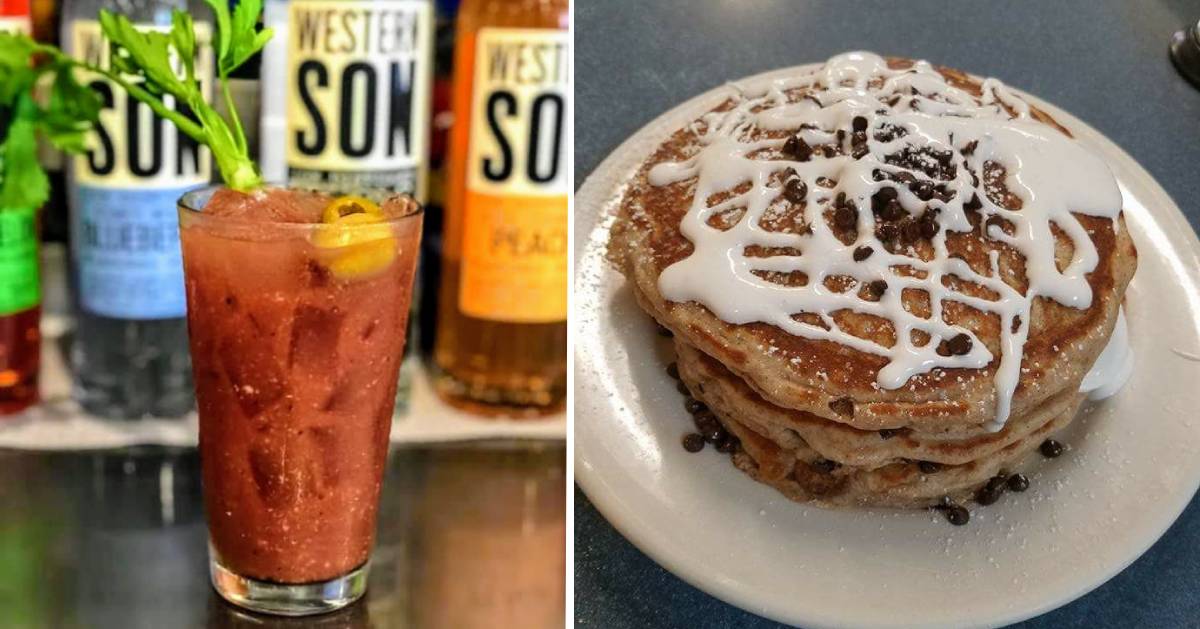 Photo provided
Upon first glance, you may not be sure Sweeney's in Schuylerville serves alcohol, but indeed they do, and they do it well. This is the place to go in Saratoga for chocolate pancakes, fluffy French toast, and phenomenal corned beef hash, but don't forget to order a bloody Mary with your epic breakfast.
West Side Sports Bar & Grill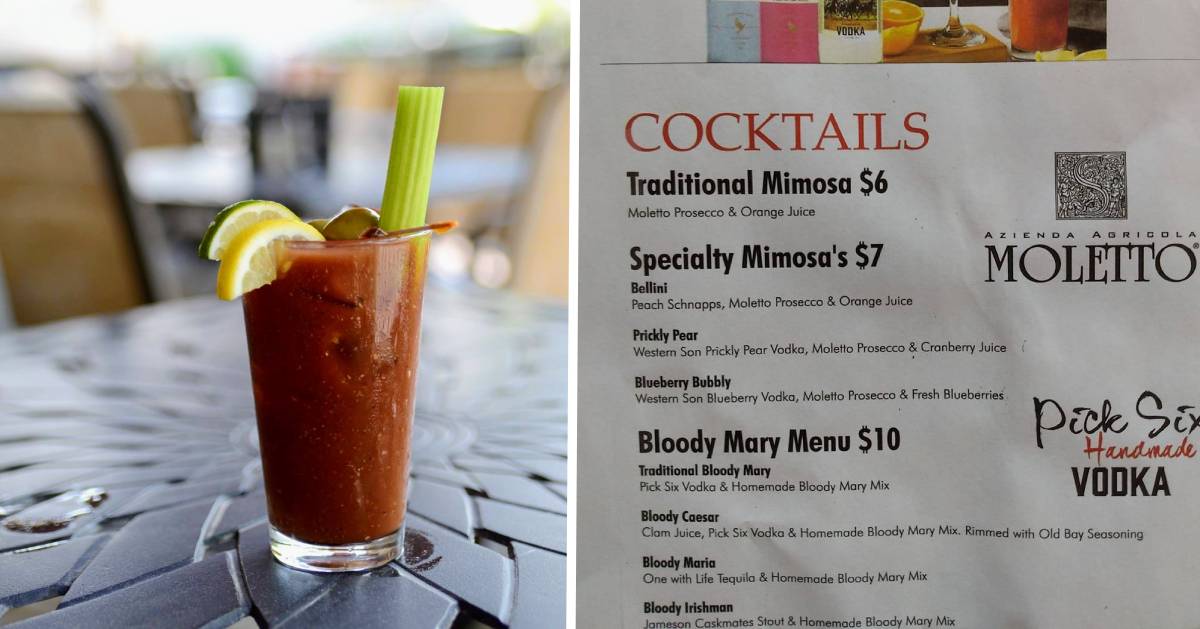 Photo provided
West Side Sports Bar & Grill in Saratoga Springs offers bloody Marys your way - traditional, a bloody Caesar with clam juice, a bloody Maria with tequila, or a bloody Irishman with Jameson. Call ahead to reserve your table for a Sunday between 11am and 3pm and enjoy $6 bloody Marys, or $5 mimosas for those who prefer the other signature brunch cocktail.
Can you not get enough of a classic bloody Mary with a simple celery garnish, or do you love garnishes that could be a meal unto themselves? Should a bloody be paired with breakfast, brunch, or lunch? Spicy? Extra spicy? Everyone has an opinion, and no matter what yours is you'll find what you're looking for in Saratoga.
This article is sponsored by Saratoga County Tourism. Note: The opinions expressed in this article are those of the authors. They do not necessarily reflect the opinions or view of Saratoga County Tourism or its members.