Saratoga Specialty & Seasonal Guides
Want to learn more about the Saratoga Region? Discover our informational guides! Topics range from seasonal highlights and itineraries to kids' fun to tips for relocation and living green.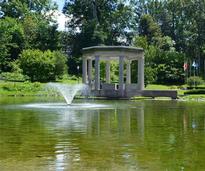 Green Guide
for helpful tips for making your home or workplace eco-friendly.
Moving to Saratoga
?
Discover great tips on buying and selling a home, local neighborhoods, and more!