Win A Holiday Experience at Ellms Family Farm!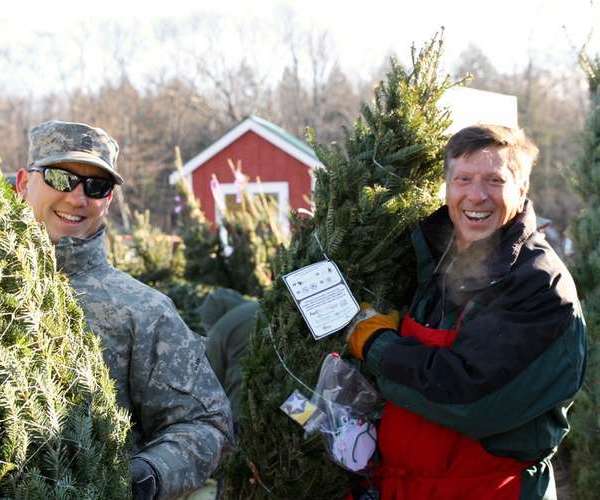 Start a new family tradition at Ellms' Family Farms this holiday season. Ellms' Family Farms offers a wide range of seasonal activities, from cutting down the perfect Christmas tree and riding their trolley to sipping piping-hot cups of cocoa and so much more!
Enter now for your chance to win a whole holiday experience, which includes a freshly cut Christmas tree, a wreath, and a dozen donuts (around a $140 value). Simply fill out the form for your chance to win. One lucky winner will be selected on Thursday, December 10, so enter each day to increase your chances of winning.
Disclaimer:
The provider of this sweepstakes is Ellms Family Farm.
Sweepstakes ends at midnight on December 9, 2020.
Limit 1 entry per person per day (you may enter again after 24 hours).
1 winner will be randomly selected on December 10, 2020.
Winner may not resell prize. Prize has no cash value.
Keep up with the latest happenings on Saratoga.com.
Click below to "Like" us on Facebook
Show your support for the giveaway sponsors by following them on Facebook:
Click below to "Like" Ellms Family Farms on Facebook