Experience All-Inclusive Glamping at This Private Country Location Near Saratoga
Blind Buck Valley Farmstead now offers glamping at their farmstead in Salem, just 35 minutes from Saratoga Springs. We chatted with owner Sarah Parker to discover what sets them apart from the competition, why the spacious site is perfect for groups of friends or families, and what you'll love about the location besides its close proximity to Saratoga.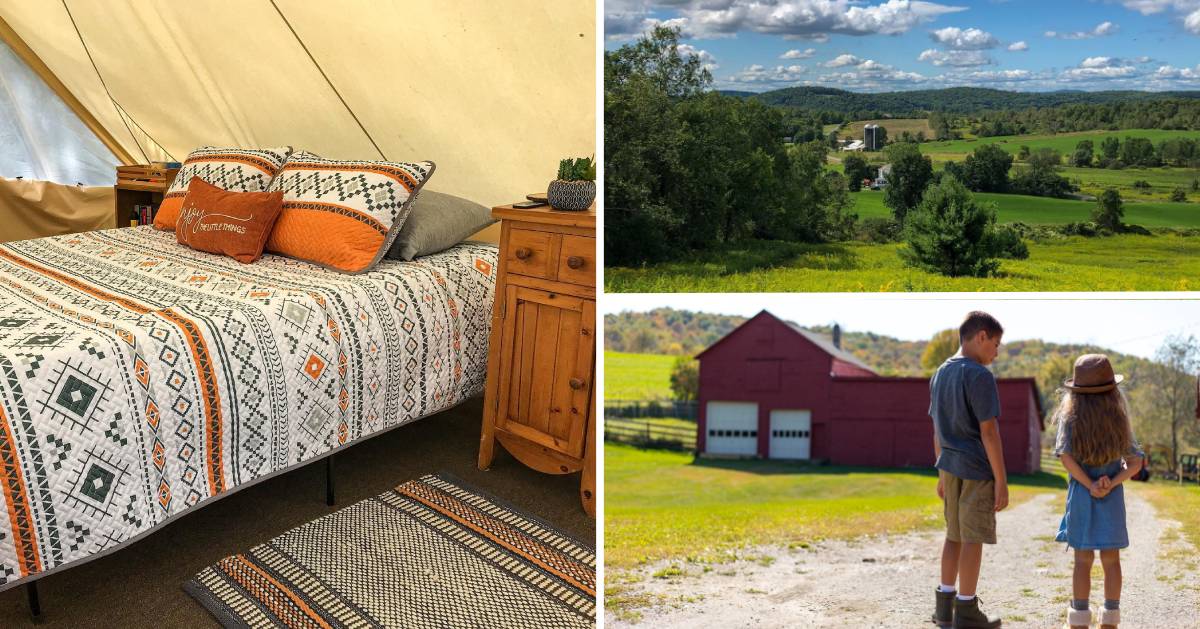 Everything You Need Is Included - No Upcharges, No Worries
If you're brand new to glamping, or luxury camping, you may not be sure of what to expect. If you're a seasoned glamper, hold onto your hiking boots, because you haven't been glamping at Blind Buck Valley yet!
What sets Blind Buck Valley apart from other glamping sites is the fact that they include everything you need for your visit at no additional charge: linens, cookware, firewood, paper towels and cleaning supplies, batteries, pantry items like coffee and sugar, board games and cards, not to mention all the on-site amenities.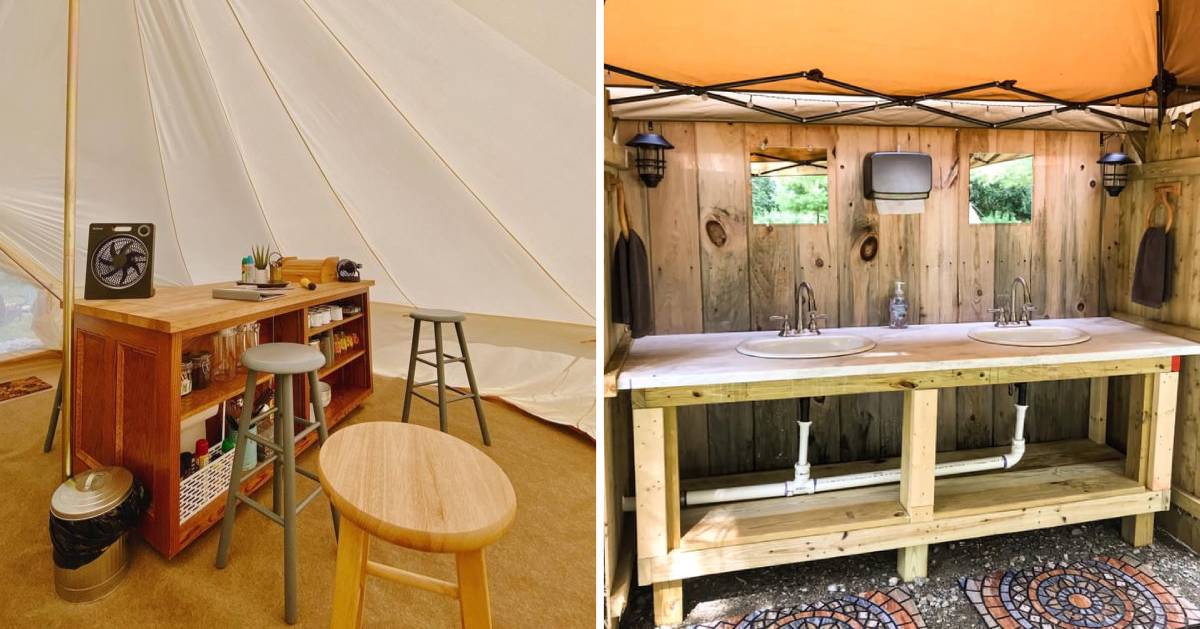 Inside the glamping tents you'll find a queen-sized bed, fresh linens, flashlights, an umbrella, and a LED charging station. The glamping site in its entirety includes perks like outdoor sinks, a gas grill with propane, picnic tables, hammocks, outhouses, and showers with eco-friendly toiletries. A fire pit with Adirondack chairs rounds out the "camping" part of the glamping experience!
When Parker initially launched her "farm stay" - a separate farmhouse at the farmstead, which can be rented out in conjunction with the glamping site - she did a ton of research and stayed at different lodging places to get a feel for how she wanted her business to be run.
"After using home rentals myself, and experiencing everything from homes that supply everything to homes that don't even supply a cup for water, I decided I wanted to be the type of host that makes it super simple - just bring yourself," she said. "I carried that same concept to the glamping site, and probably went even further since it's camping."
Why This Glamping Site Is Just the Right Size & Customizable to You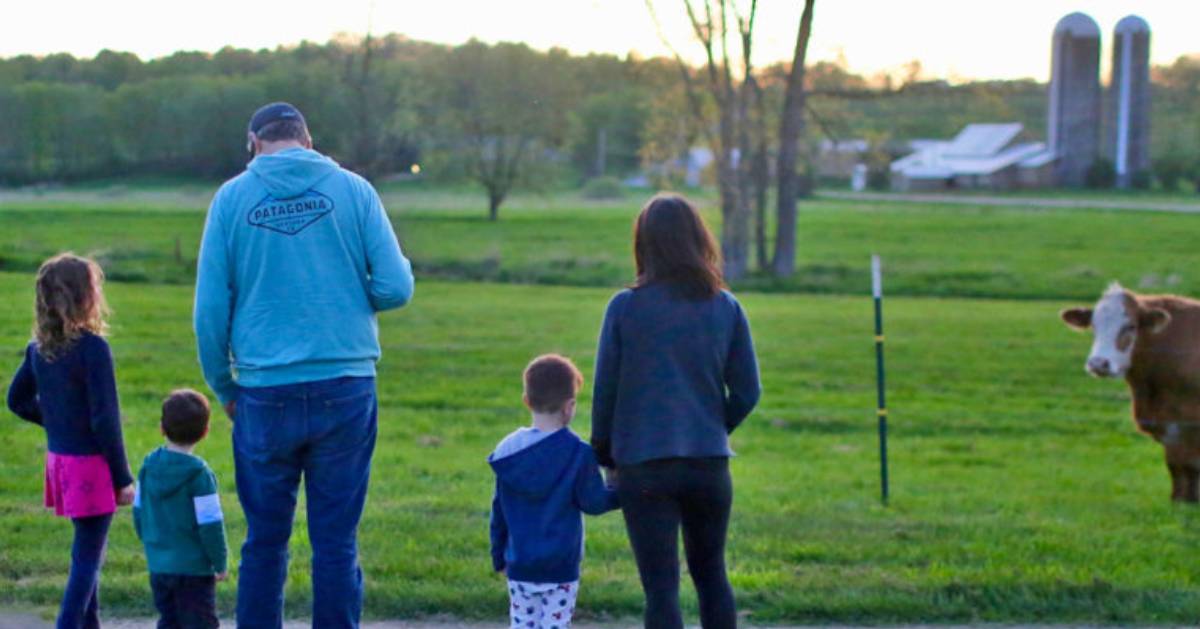 The other aspect of Blind Buck Valley that makes it unique compared to other glamping sites is the size.
"When you look at the cost at $500 a night, some people assume that's just one tent," Parker explained. "But you have an entire, private, exclusive site all to yourself, and it can accommodate up to 16 people. Most glamping destinations I've seen are either one tent, or like 30 or 50 - more like a resort, where you're surrounded by tons of people."
Blind Buck Valley gives you the opportunity to enjoy this unspoiled site with a group of friends or family, and have it all to yourselves. They allow up to four people per tent, and they can configure each tent to your needs.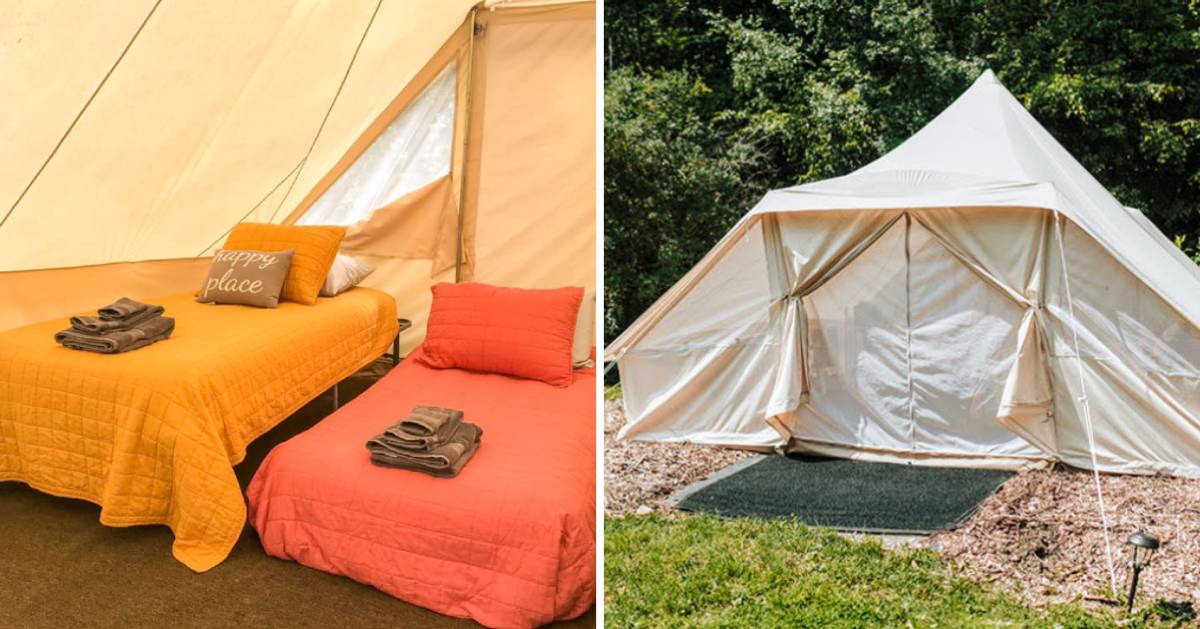 For instance, if one tent is set aside for just one or two people, they can have a queen-sized bed. If additional sleeping accommodations are needed, Blind Buck Valley can add either another queen-sized bed or one to two twin beds.
"This makes it very flexible for the group style," Parker pointed out. "A bachelorette party might want two queens, but parents who want their kids to sleep with them may opt for the queen plus two twins."
For Glamping Novices, Seasoned Campers & Everyone In Between
Having just opened their glamping site in 2021, we asked Parker how Blind Buck Valley's first year went. After an unusually rainy summer, their planned May debut was moved to August, but from there they had a successful first season! Perhaps not surprisingly, they found that many of their guests had never camped before.
"They had 'always wanted to' but were nervous about giving up the comforts of home/a hotel-style vacation," Parker said. They also had a group of "savvy campers" in their 50s to 70s, who, while they love to camp, have become more comfortable with glamping in their golden years. For parents wondering how young you can go, Blind Buck Valley saw one family with an infant under the age of one - she had a blast!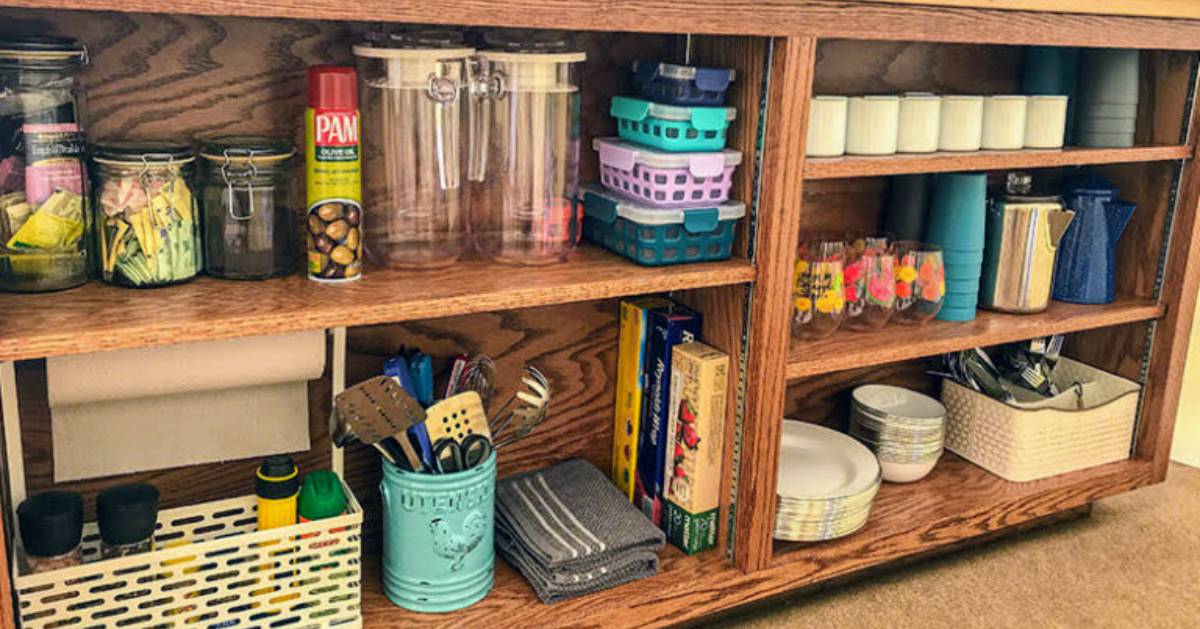 When asked about the kind of feedback Parker got from their first few groups of glamping guests, she said they received positive comments on the showers and how quickly the water got hot, on the "Rec Tent" area stocked with everything you could need for cooking and entertaining, and the location of the site itself.
Blind Buck Valley is situated in just such a spot that guests can feel secluded in their private space, but you can get back down to the farm and into town within minutes. You can also drive your car right up to the site for easy unloading - no "hiking in." And, speaking of the location...
Famed Ice Cream, On-the-Water Fun & More Perks of the Location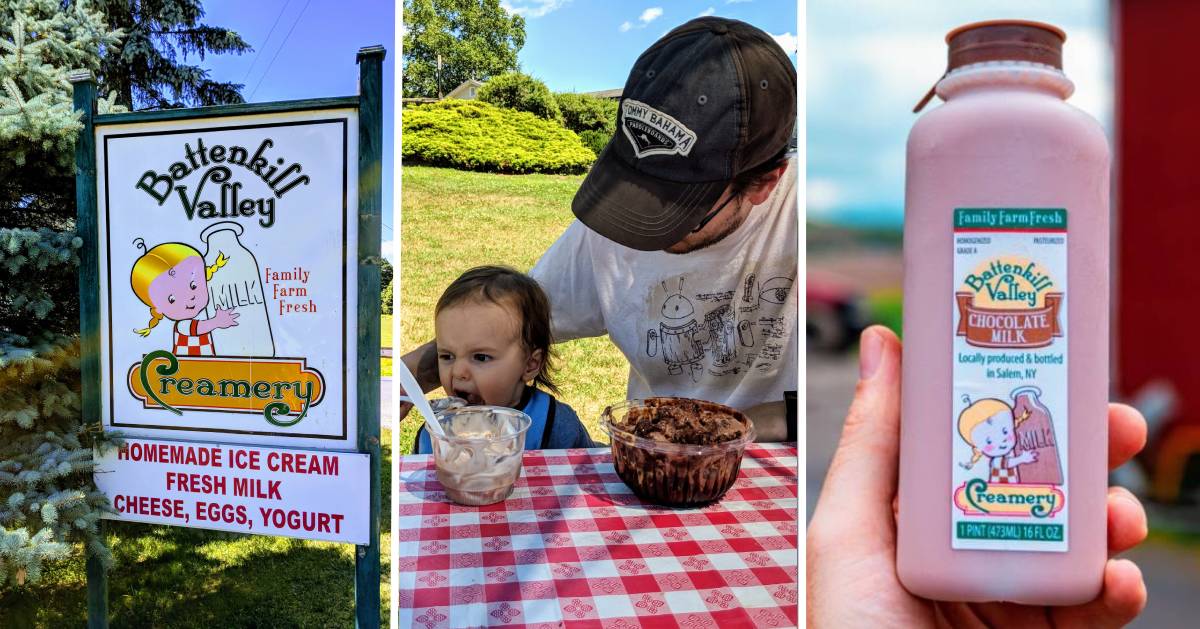 Salem, a farming town in Washington County, is not only within 35 minutes of Saratoga Springs, Lake George, and southern Vermont, but it's close to the Battenkill for activities that coincide perfectly with camping or glamping like kayaking, tubing, swimming, and fishing.
Plus, the Town of Salem itself offers the famed Battenkill Valley Creamery, with award-winning milk, chocolate milk worth writing home about, and what can only be described as gourmet ice cream. There's also Salem ArtWorks, a contemporary art center and sculpture park, and the Fort Salem Theater.
"We are your home base in a gorgeous setting, but you have access to so many fun things for all ages to make the vacation really special," is how Parker put it.
Ready for the Ultimate Glamping Getaway? Reserve the Site Today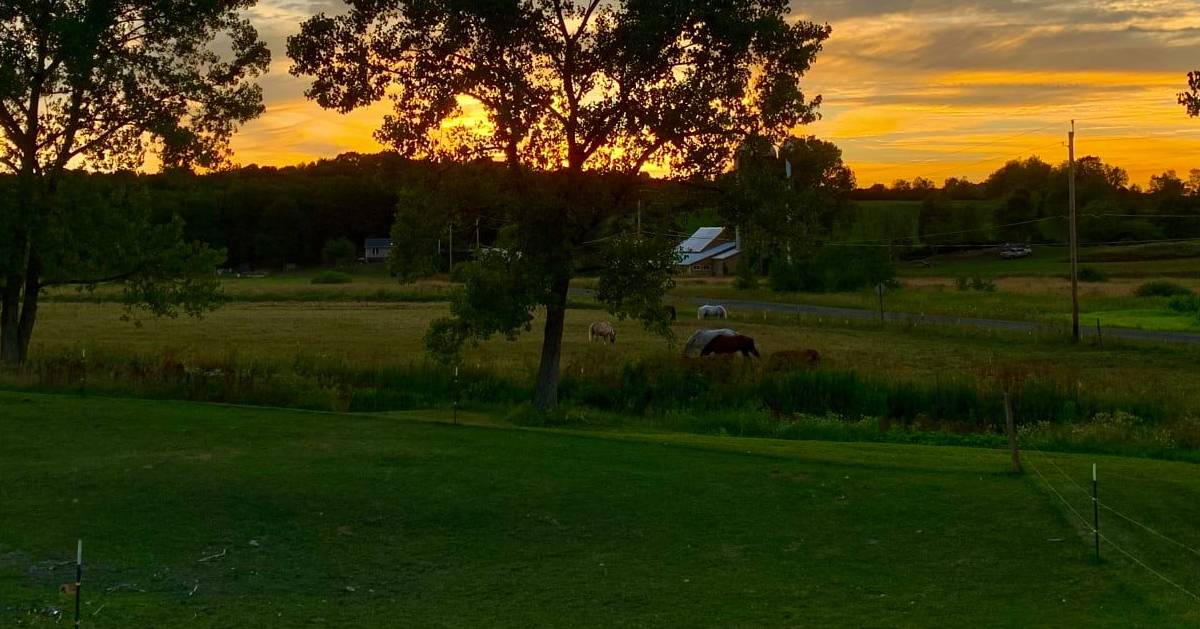 If you're itching for this exclusive glamping stay in the countryside close to Saratoga, get ready for games and cookouts by day and star gazing and campfires by night at Blind Buck Valley Farmstead.