Hidden Gems: How to Dig Into Washington County's Inspirational Arts Scene
The greatest work of art in Washington County has to be the county itself! Nature and an agricultural heritage have combined to make this sprawling and diverse county a thing of beauty.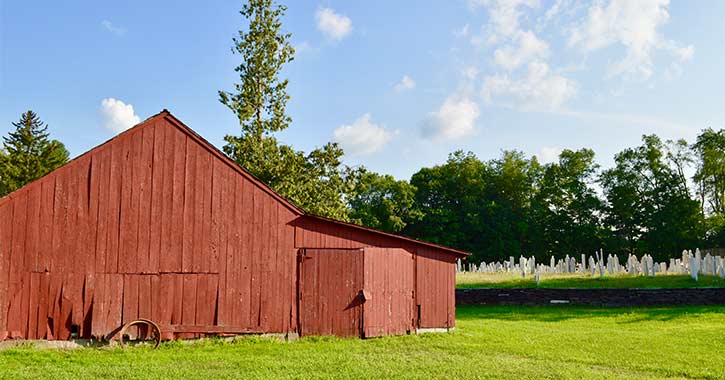 Farm fields and lakes; mountains and canals; river valleys and forest lands: It's no accident that Washington County is considered one of the gems of New York State, if not the entire United States.
But, there's much more to Washington County than a drive through its rolling hills and charming towns. In places like Fort Ann, Granville and Salem, and in little villages from Hudson Falls to Cambridge, Washington County is studded with museums, galleries, art spaces, gardens, music halls, community centers and theaters.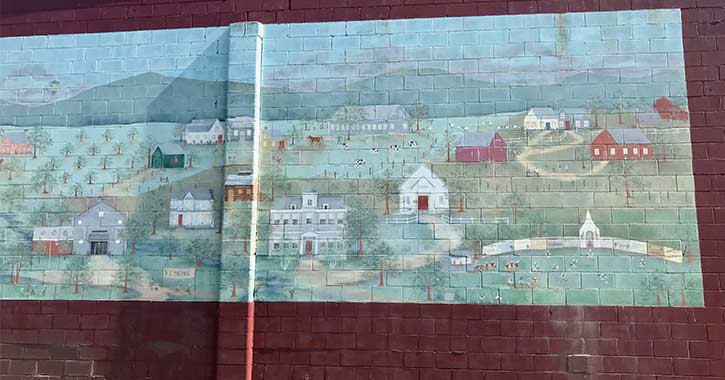 Dig a little deeper and you'll find more treasure: A growing legion of artists and artisans who live and work in this inspirational county. Their presence and work have become a defining way of life as Washington County communities foster this creativity and enterprise, making art and artisans as intergral as the county's farms and agricutural heritage.
Take a day or two or more. You'll only scratch the surface of the art going down from Fort Ann down to Cambridge. Here's a generous sampling of hidden artistic gems in Washington County.
Galleries & Art Spaces
For anyone partial to the Adirondacks -- and great photography -- this gallery at 216 Main Street in Hudson Falls run by Kendall McKernon is a rewarding stop. An interior designer who turned his attention full-time to his exceptional photographic artwork, McKernon has captured gorgeous and stimulating scenes from all over the region: Canals, barns, mountains, farms, and many evocative shots of Washington County. McKernon's work will likely inspire viewers to get out and see more, and take more photos, of the stunning countryside in Washington County.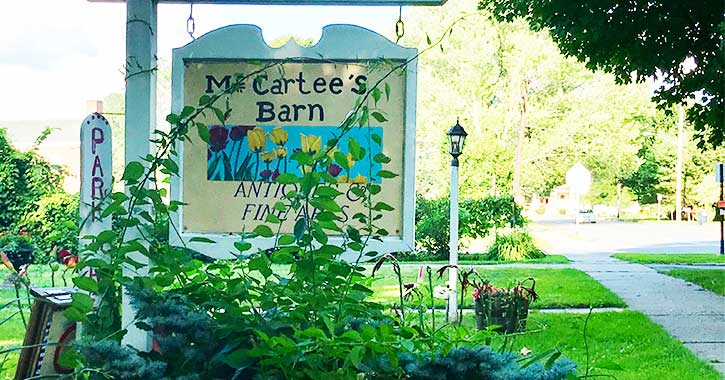 Take wonderful landscapes, still-lifes, portraits and paintings in other styles, hang them or stack them on the walls or corners of a gracious home and barn gallery and you get the perfect setting for viewing more than two dozen accomplished Washington County artists. Plus, there are antiques at McCartee's to further enhance the rich artistic vibe of this long-time favorite art spot. Located right next to the Salem Theater, McCartee's is open Wednesdays through Sundays, 10 am to 5 pm, with other events like special exhibits and auctions to look out for, too.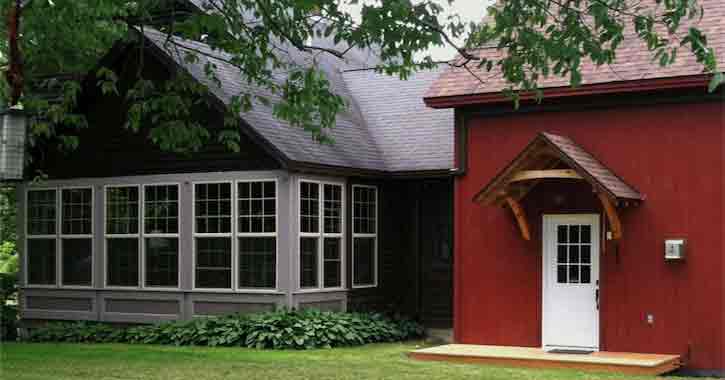 This studio in Argyle is home to two oil painters, Susan Bayard Whiting and Robert Whiting. They open the studio by appointment or during special exhibitions, where their acclaimed work can be viewed and purchased. Perhaps more significant is that this husband-wife duo are part of a core group of Washington County artists who have launched the Washington County Artisan Trails. The inaugural event took place in July 2018, when artists and artisans all over Washington County opened their studios to guests.
By all measure, Year 1 of the Artisan Trail was a success, and the group continues to advance a collective effort to mutually show and promote the work of all the gifted artists living and working in the county. Here's a map of the nearly dozen artists whose studios were open to the public July 13-15 in 2018. Planning is already underway for more art trail events like this, so be on the lookout.
Artisan Tours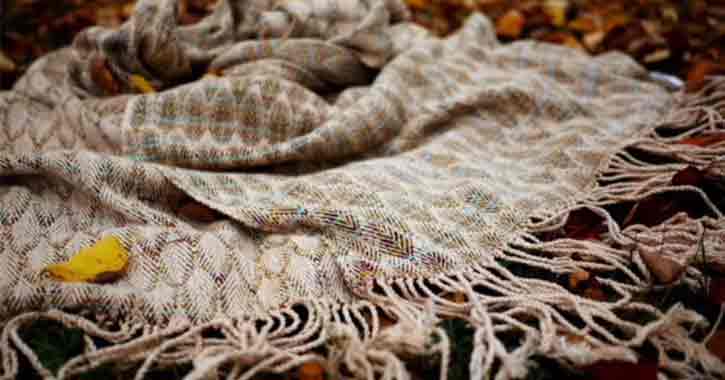 With farms come farm animals, and Washington County is home to alpaca, sheep and other abundantly hairy critters that generously supply an array of material to the fiber arts. And in addition to farms dedicated to animal fiber, the Battenkill Fibers Carding and Spinning Mill in Greenwich is an incredible place to see how all that raw material is turned into yarn. Anyone who knits or crochets will want to make stop here, when tours are available Monday through Friday 9 am until 3 pm.
Another way to survey this vast array of fiber art genres and artisans is at the annual Adirondack Wool and Arts Festival, with a 2018 date set for Sept. 22 and 23rd. Perfect for the fall, the festival has grown to include potters, jewerly makers, woodworking, sculpture and many other arts & crafts.
It's also a very cool place to learn about about knitting, weaving, crochet and other crafts. Come to look, come to learn and come to shop for holiday items. The event takes place at the Washington County Fairgrounds at 392 Old Schuylerville Rd. in Greenwich.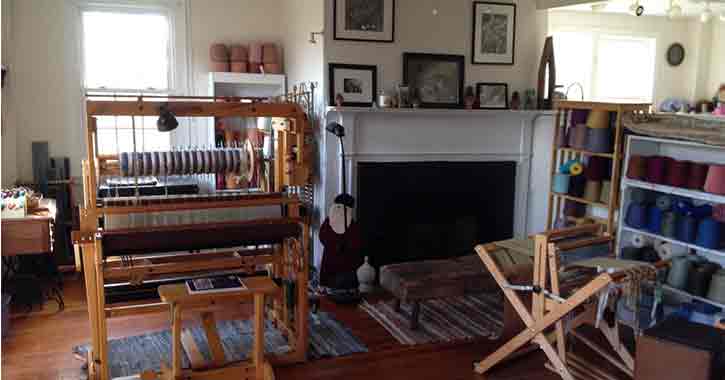 The Adirondack Wool & Arts Festival is a once-a-year look at the impressive role Washington County plays in the animal fiber trade, but there's plenty more going on the other 363 days a year. Weavers like Hilary Cooper-Kenny are crafting gorgeous, intricate wares in their home studios. Crazy As A Loom is located 3835 State Route 4 in Hudson Falls, and the historic, 1790 home contains several looms and "tons of thread and fabric." The retail shop is also a place for instruction, so if you're looking for a deeper dive into this inventive and addictive artform, Cooper-Kenny is open most days 9-4 except Sundays. Just be sure to call ahead.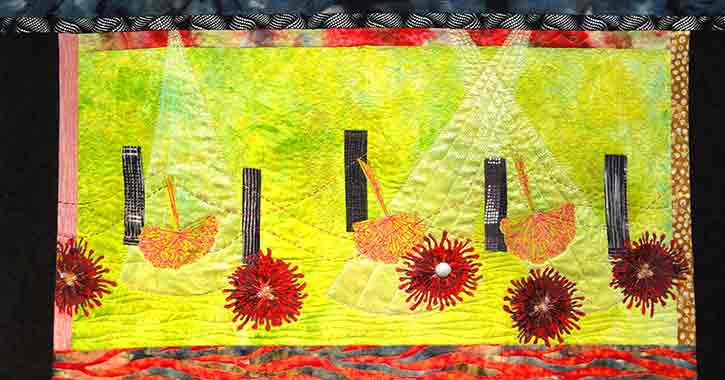 One of the local artists who has helped turn the volume up on the Washington County arts scene is Kris Gregson Moss. This fabric artist has a vibrant studio called Moss on the Hill, located at 145 Everett's Heights Way in Granville. In addition to opening her studio to the public (just call ahead or check her website to see if she's open) to look and buy, Moss is an experienced teacher and lecturer who holds several different art workshops.
A trip to Granville is already a stellar move for art fans, given that the Slate Valley Museum and the Pember Museum are both located there. But if you planned ahead and coordinated with Moss, you or your group could schedule a lesson in several of the cool disciplines she offers, including "wee quilt making" with mixed media, or sculptural jewelry.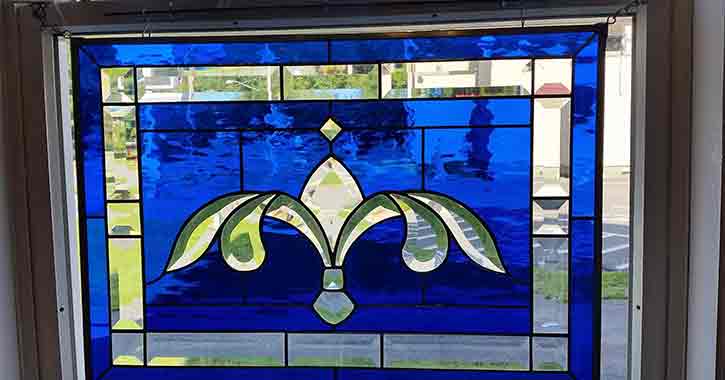 A colorful place to stop and shop is at Deluge Design, located at 27 West Main Street, next to Glens Falls National Bank, Cambridge. Pamela Bee has been at her craft in this spot since 2004, and now offers a variety of gift items, including glass vases, votives, stemware, beaded jewelry and more.
Museums & History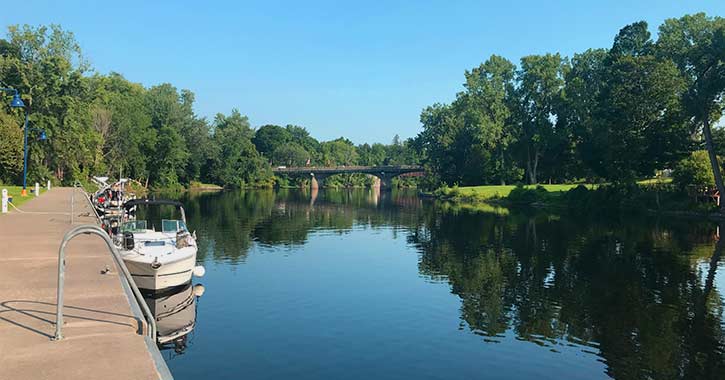 Fort Edward is home to the Washington County Historical Society. The collection of archival and historical material is located in The Wing-Northup House, built in 1815 by entrepreneur Daniel Wood Wing. It was listed on the National Register of Historic Places in 2008 and is open Wednesdays (10-4) and Fridays (10-5) for tours.
As the center for all historical and archival material for Washington County, the Historical Society is a rich resource that offers visitors cultural and educational events, including events like a tour of Civil War sites and points of interest in Washington County. A nice walk behind the Historical Society grounds leads through the Yacht Basin along the Hudson in Fort Edward, as pictured above.
Music & Theater Venues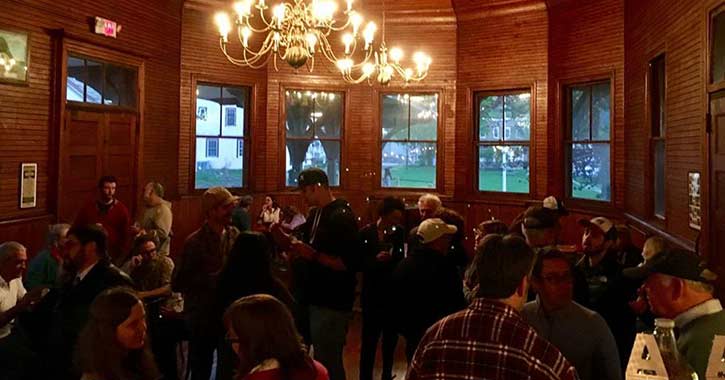 The Argyle Brewing Company is one of several stellar makers of craft beer in Washington County, along with Battle Hill Brewing in Fort Ann and R.S. Taylor in Salem. The brewery itself is in Greenwich, but Argyle also has a location in the village of Cambridge. It's set in an old train depot in the center of town, and has been beautifully restored. The Depot hosts musical ramblers, The Arrivals Concert Series and guest appearances that make the Depot a warm and boisterous place to commune with music and good beer.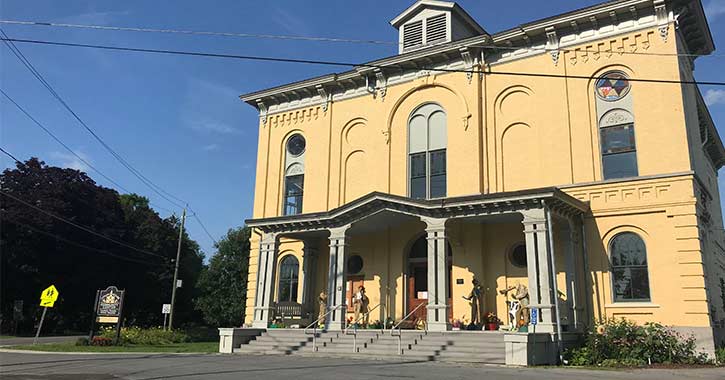 As the county seat before it was moved to Fort Edward in 1993, Salem enjoyed being the center of legislative and judicial action. Hence the presence of a grand court house at 58 East Broadway, which has since been preserved and turned into a giant hub of community activity. But in addition to the communal garden and kitchen and serving as a shared space for locals, the center boasts arts space that delivers impressive shows, from the visual arts to theater and music. Check out their events calendar for plays, art shows and chamber music series that bring top-notch talent to play in the unique courtroom setting.
How to Plan Your Arts Excursion to Washington County
The small artist studios, shops, galleries and music venues covered here are just one layer of Washington County's incredibly rich cultural tapestry. When planning to visit any of these spots, we've also got suggestions that will enhance your experience.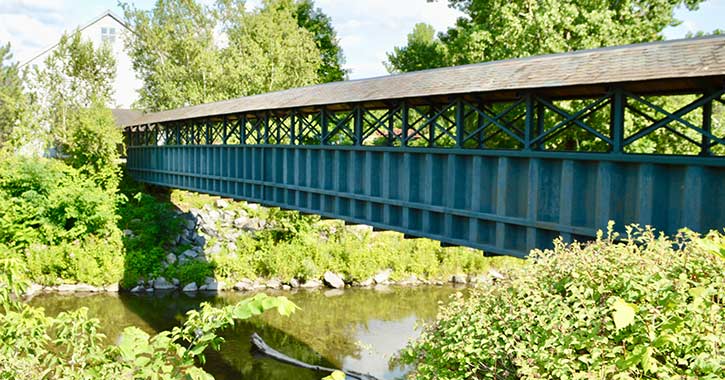 Places like Granville, Salem and Cambridge all have concentrated groups of theaters, galleries and art spaces, so make sure you get a handle on all that there is in one village or town. It's helpful, because at 846 square miles, Washington County is as big as it is culturally robust!
Also, don't miss out on the farm-to-table culture for which Washington County farmers and cooks have been a trailblazing force. There are also an array of bed-and-breakfasts, thanks to the dedicated residents who've turned farmhouses and cottages into comfortable country oases.
And to round out any visit, check out listings for some of the county's theaters, where you'll find everything from chamber music to Shakespeare to bluegrass. Dig into the arts and cultural scene in Washington County and you'll find it's the gift that keeps on giving.