Where to Go for Horseback Riding, Lessons, and More Horse-Themed Fun in Saratoga County
The City of Saratoga Springs is recognized as a destination for horse lovers, but did you know there are a variety of horse-themed activities to experience all throughout Saratoga County? Find out some of the best places to go for memorable trail rides, riding lessons for beginners, and more.
Explore the Great Outdoors During a Guided Horseback Ride at Running Brook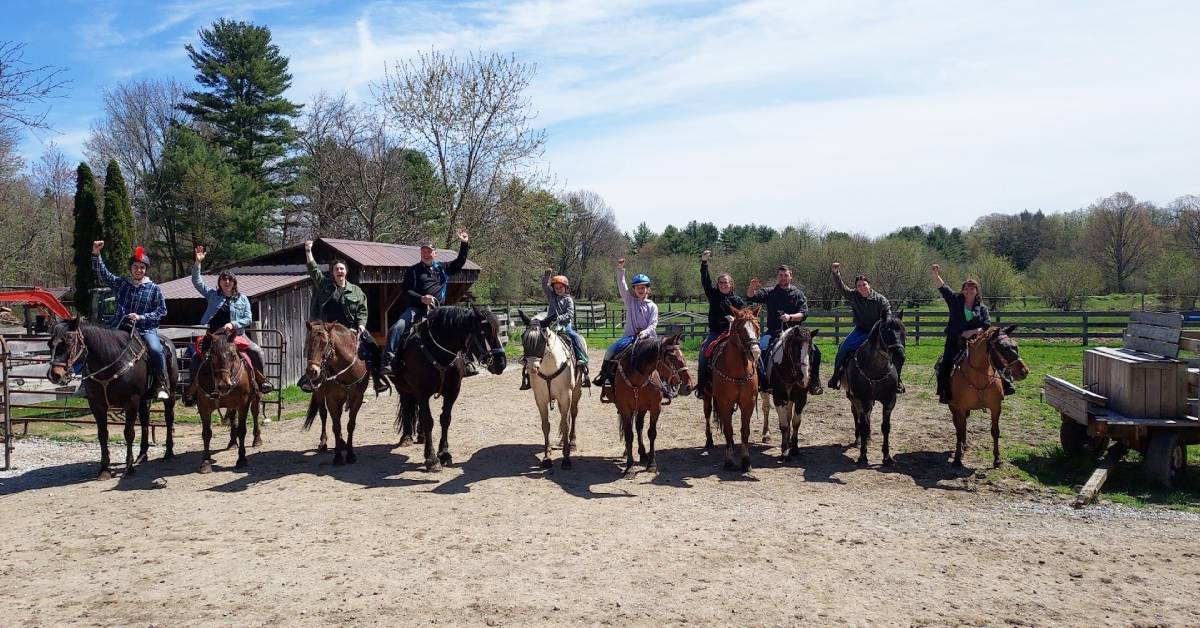 Horseback riding is a one-of-a-kind experience that's fun for kids and adults, and in Fort Edward, Running Brook welcomes all guests who are interested in a private, guided horseback ride. Running Brook is a horseback riding business that provides trail rides on a 70-acre farm, pony rides, trail riding and traditional riding lessons, and more.
According to one 5-star Google review, "The guides were friendly and fun. The horses were calm and cooperative. It was a perfect outing and everyone had fun, even the first time riders!" Book a trail ride with the family and get ready to explore wooded trails on a scenic property.
Come Ride or Learn at Saratoga Lake Equestrian Center
Saratoga Lake Equestrian Center in Schuylerville offers a friendly atmosphere for both young students and adult horseback riders. Their property features 55+ acres of groomed, marked trails, and adults who have riding experience can sign up for a trail riding session.
In addition, Saratoga Lake Equestrian Center is a great place for beginner horseback riders. You can schedule a tour to meet the horses, take a private lesson, or plan ahead for one of their youth summer camps. Call them directly for more details and to make an appointment.
Develop Skills at Your Own Pace at Different Times Equestrian Ventures
Horseback riders of all ages and abilities, from young children to mature adults, are welcome to sign up for lessons at Different Times Equestrian Ventures, which operates out of Hidden Spring Ranch in Gansevoort. Different Times Equestrian Ventures is a multi-discipline lesson, training, and sales facility that specializes in teaching horseback riding skills for both pleasure and competition.
The facility's lesson and training programs are tailored to meet the needs of each individual rider and horse, whether you're riding a school horse or learning together with your own. All beginner riders start with a 30-minute private lesson, and from there, you can start to set some goals for future lessons.
Discover the Joy of Horseback Riding at Rolling Oaks Morgan
With over 30 years of expertise, the team at Rolling Oaks Morgan in Gansevoort knows how to introduce people to the joy of horseback riding in a fun and educational way. Rolling Oaks Morgan is a full-service training, boarding, lesson, and sales facility that, as one Google reviewer describes, is an "excellent stable for all ages and experience levels."
They offer customizable hunt seat, saddle seat, and western riding lessons on well-trained horses or on a client's own horse. Lessons are one half-hour in length, and you can even request to learn about grooming and tacking. Get more information on their website, and be sure to read about their summer camp program if you have kids.
Build Connections with Retired Racehorses at Therapeutic Horses of Saratoga
Horseback riding can be a lot of fun, but if you'd like to just spend some time visiting with horses instead, then check out Therapeutic Horses of Saratoga in Saratoga Springs. Founded in 2018, Therapeutic Horses of Saratoga is a nonprofit that supports retired racehorses by giving them a home and retraining them to become therapy horses.
The organization's main goal is to use the diverse personalities and calming effects of horses as a way to help clients work through their emotional challenges. However, Equine-Assisted Therapy is just one of their services. Therapeutic Horses of Saratoga also offers fun HorsePlay sessions for individuals and families, and they can accommodate birthday parties, group visits, and team-building outings. Everyone has the opportunity to enjoy the peaceful and rejuvenating company of these therapy horses.
Bonus Activity: Take a Tour Through the History of Horse Racing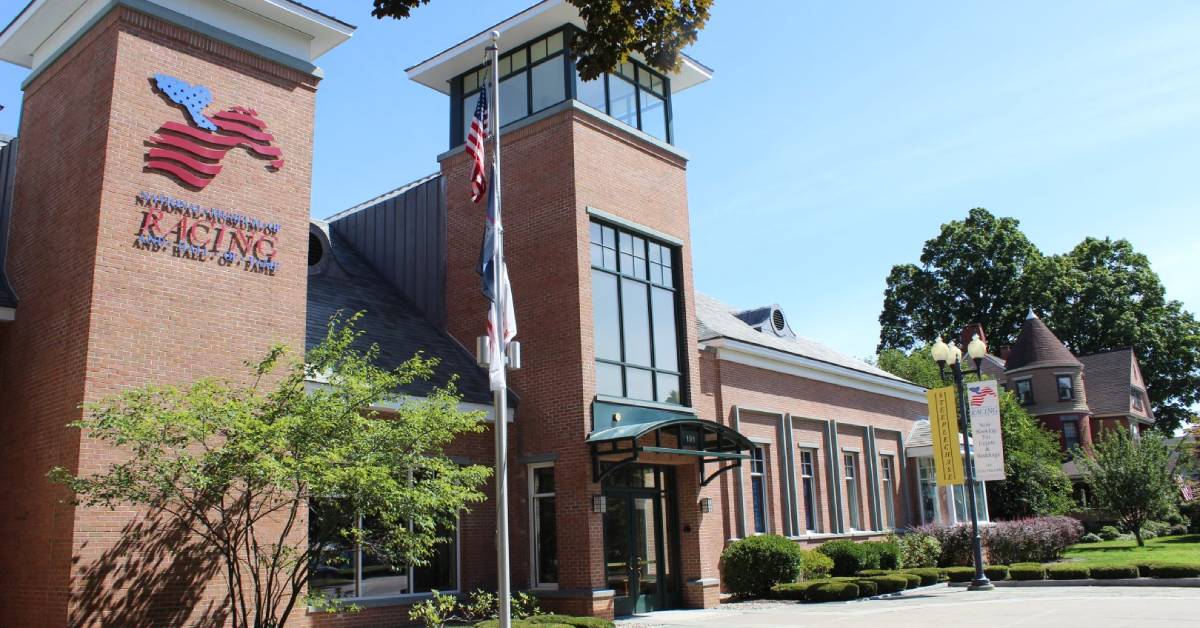 Horse racing fans and history buffs should definitely plan on stopping by the National Museum of Racing & Hall of Fame in Saratoga Springs. The museum features a diverse collection of racing-related art and memorabilia that tells the story of thoroughbred racing in America. Visitors can see incredible works of art, trophies, special exhibits, the Hall of Fame theatrical presentation, and more.
Whether you want to go for a ride, learn how to care for horses, or just meet some of these majestic creatures in person, Saratoga County is the place to be.
This article is sponsored by Saratoga County Tourism. Note: The opinions expressed in this article are those of the authors. They do not necessarily reflect the opinions or view of Saratoga County Tourism or its members.