Discover Heated Outdoor Dining Options In The Saratoga Springs Area
Outdoor dining is all the rage throughout the warmer months, but during winter, local restaurants have to get a little creative. Here in Saratoga Springs and the surrounding area, some restaurants are offering a variety of heated outdoor dining options, including private igloos and enclosed patios and porches. Find out where you can dine outdoors comfortably in the Saratoga area below!
We recommend you call ahead to make a reservation and confirm availability.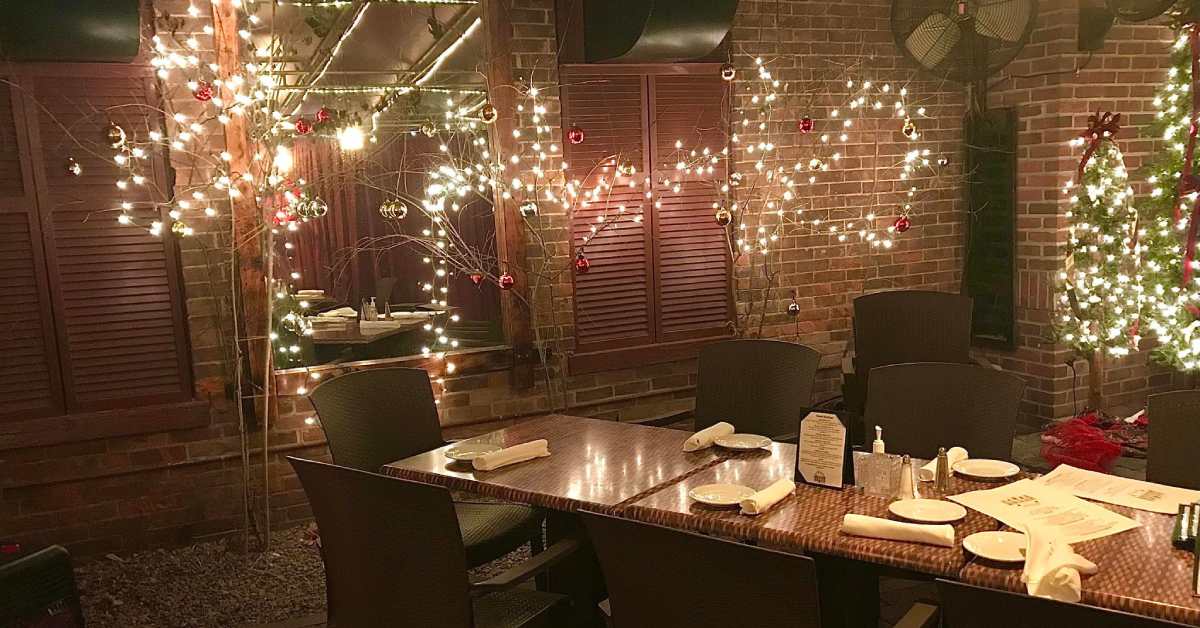 Olde Bryan Inn has a cozy & enclosed patio with a heating system where you can enjoy hearty dishes, like their andouille sausage, chicken & shrimp jambalaya and baked haddock & rock shrimp scampi.
Be sure to check out their list of cocktails - this historic restaurant has fantastic cocktail options as well as an extensive list of wines, beers, and ciders.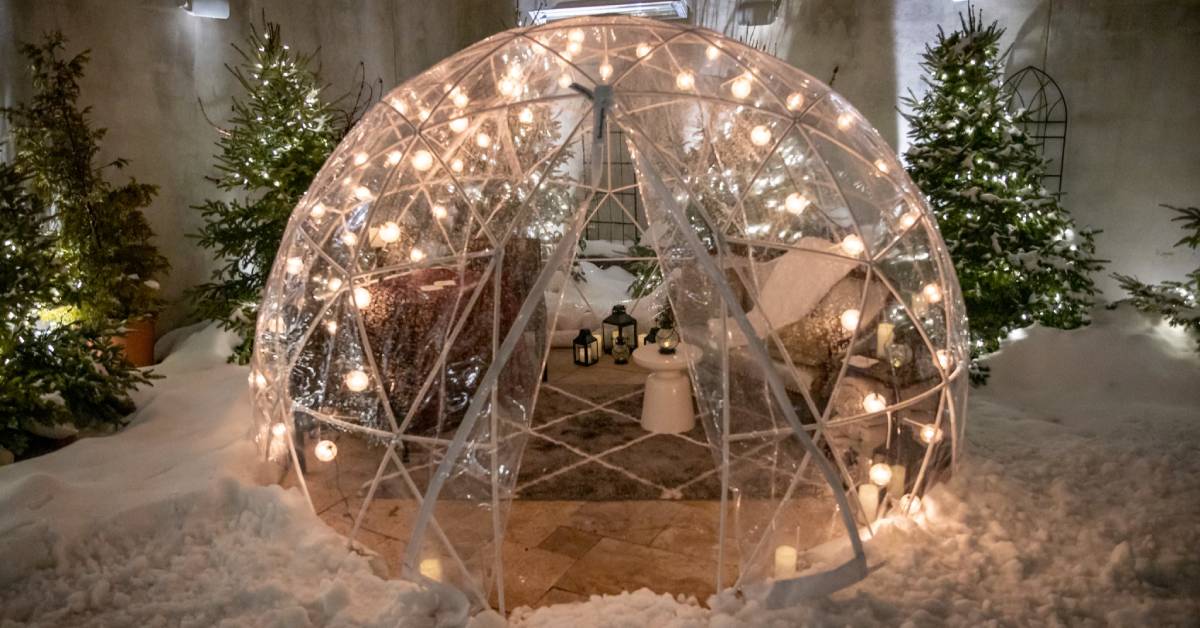 The Adelphi Hotel in Saratoga Springs is well known for their exceptional lodging and dining experiences, and during winter, you can dine in a private igloo on Morrissey's Broadway Patio.
Each private igloo can accommodate up to 4 guests. They are available 7 days a week from 11:00am-8:00pm for lunch and dinner and 10:00am-2:00pm for brunch on Saturdays and Sundays.
The cost is $25 per person Sunday - Thursday (2-hour rental) and $50 per person Friday and Saturday (2-hour rental). Tax and gratuity not included. Reservations may be made over the phone at (518) 350-7945.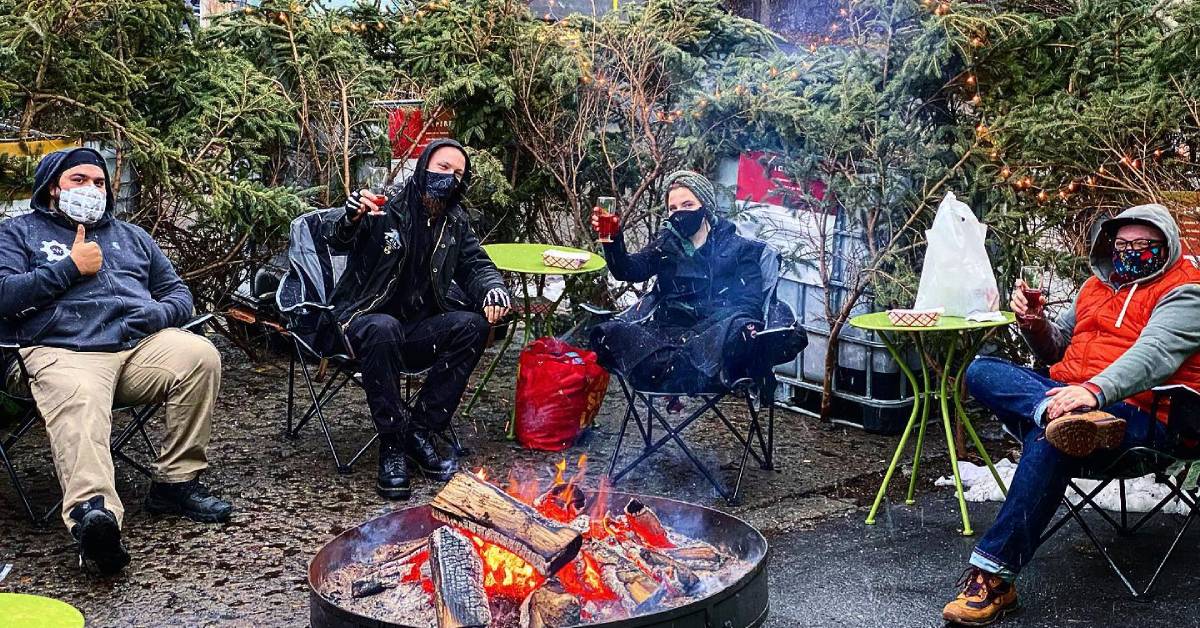 Nine Pin Cider in Albany is offering private wood campfire spaces outside their Tasting Room for gatherings of all sizes. They are available from November 25, 2022 and all winter long during Tasting Room open hours. Each reservation is for a two-hour time slot, and the drinks and food menu is available a la carte. Enjoy two pre-built robust campfires, camp chairs for up to 30 people, and space for up to 60 people. Make your reservation online today.
Additionally, Nine Pin will host public campfire nights on the last Friday of every month from 6:00pm-8:00pm, from November 25, 2022 - March 2023. First come, first serve - no reservations required.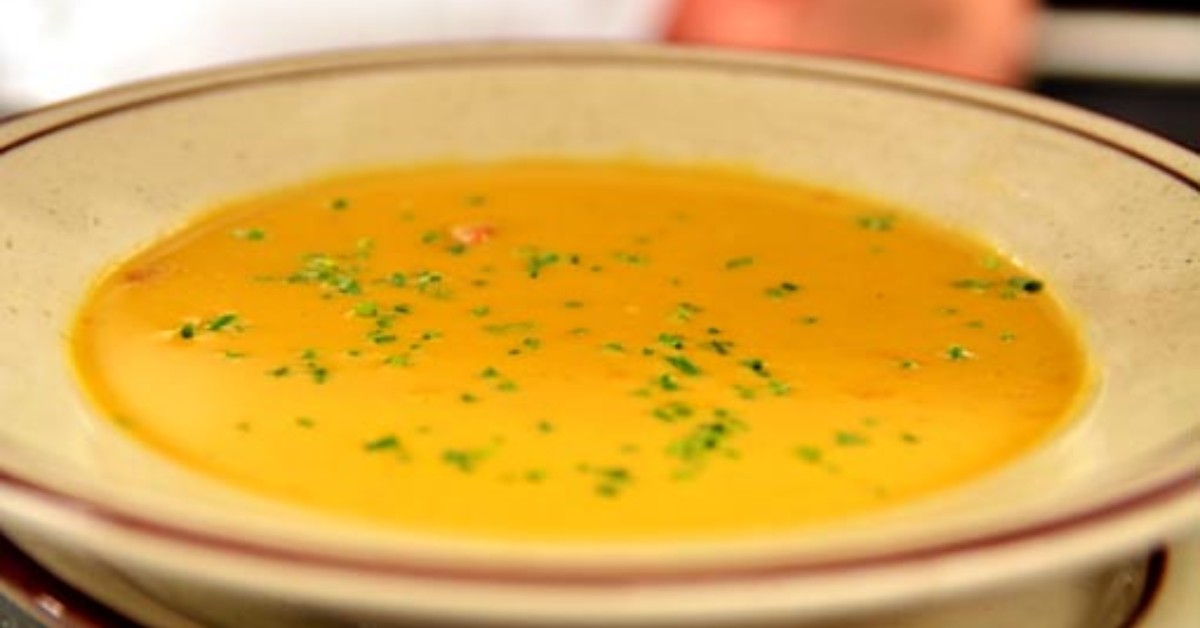 Located in downtown Glens Falls, Morgan & Co. is a chef-owned restaurant that specializes in "comfort food with a Mediterranean-Bohemian flair," and this winter, they have enclosed their porch in order to offer heated outdoor dining to their guests. Make a reservation for one of their tables and look forward to an amazing dining experience.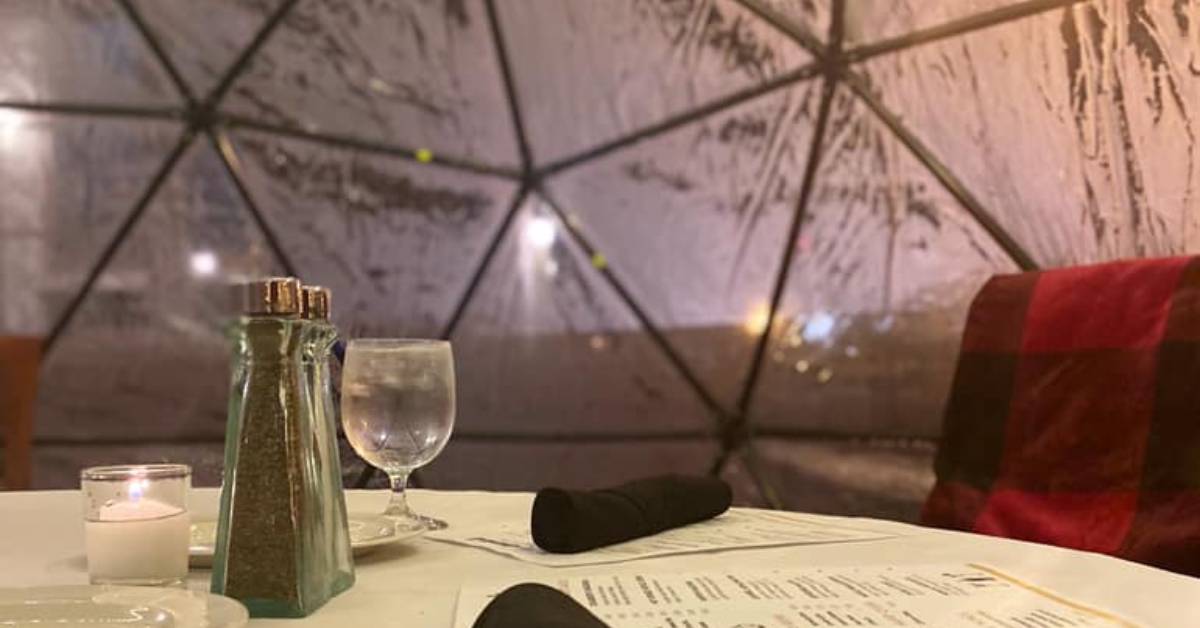 Did you know you can also find heated outdoor dining igloos in downtown Glens Falls? It's true! This winter, The Queensbury Hotel is accepting lunch and dinner reservations for their igloos, which have individual heaters.
Each igloo can accommodate up to 6 guests, and they require a $25 rental deposit at the time of booking. The igloos are heated and blankets are provided.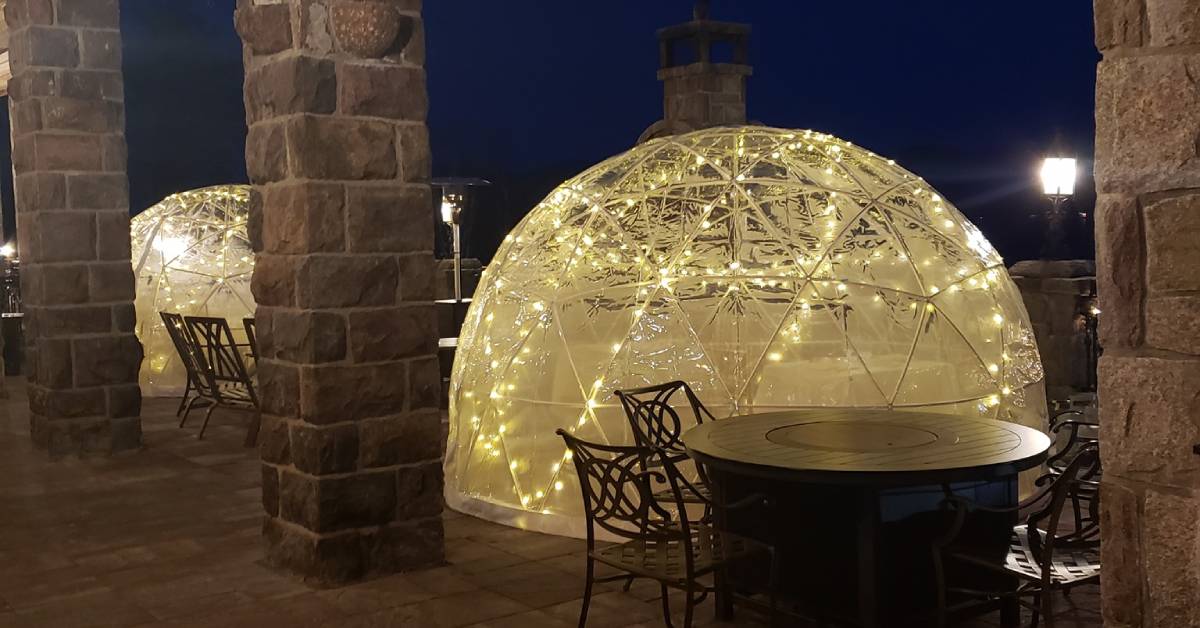 Dine under the stars and snowflakes in Lake George when you make a reservation at one of The Inn at Erlowest's heated igloos. Reservations are required, and there is a $200 food and beverage minimum requirement on Thursdays and Sundays and a $250 food and beverage minimum requirement on Fridays and Saturdays.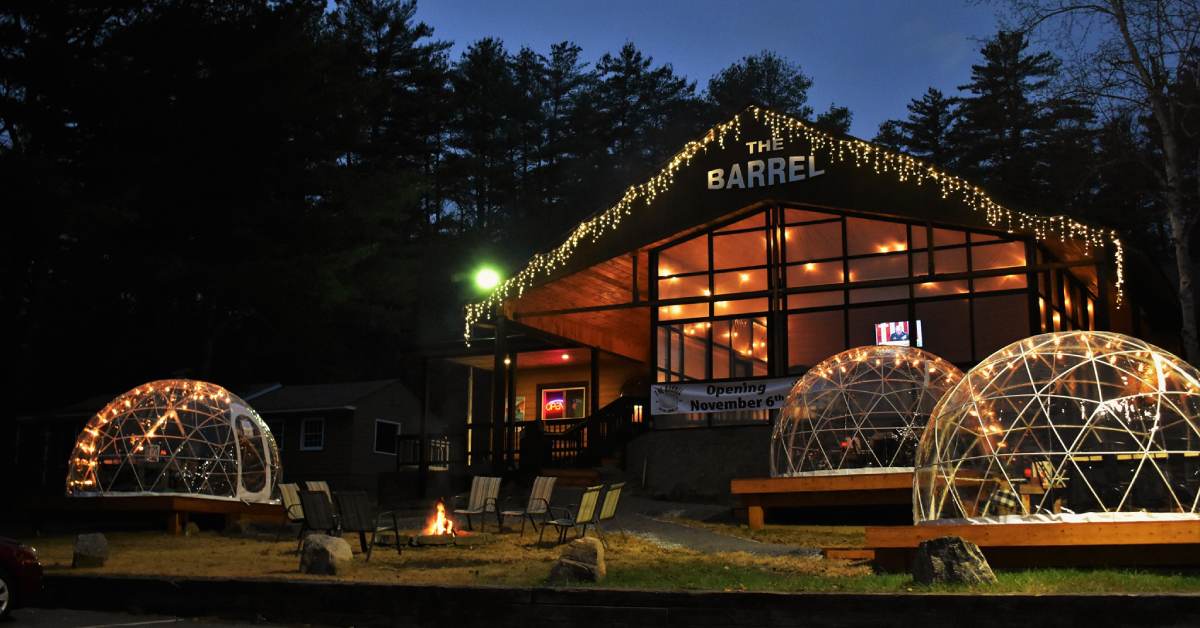 Take a drive up north to Bolton Landing and enjoy outdoor dining at The Bolton Barrel, which is part of the Blue Water Manor family of resorts and restaurants. Call to make a reservation for a private table in one of their heated igloos.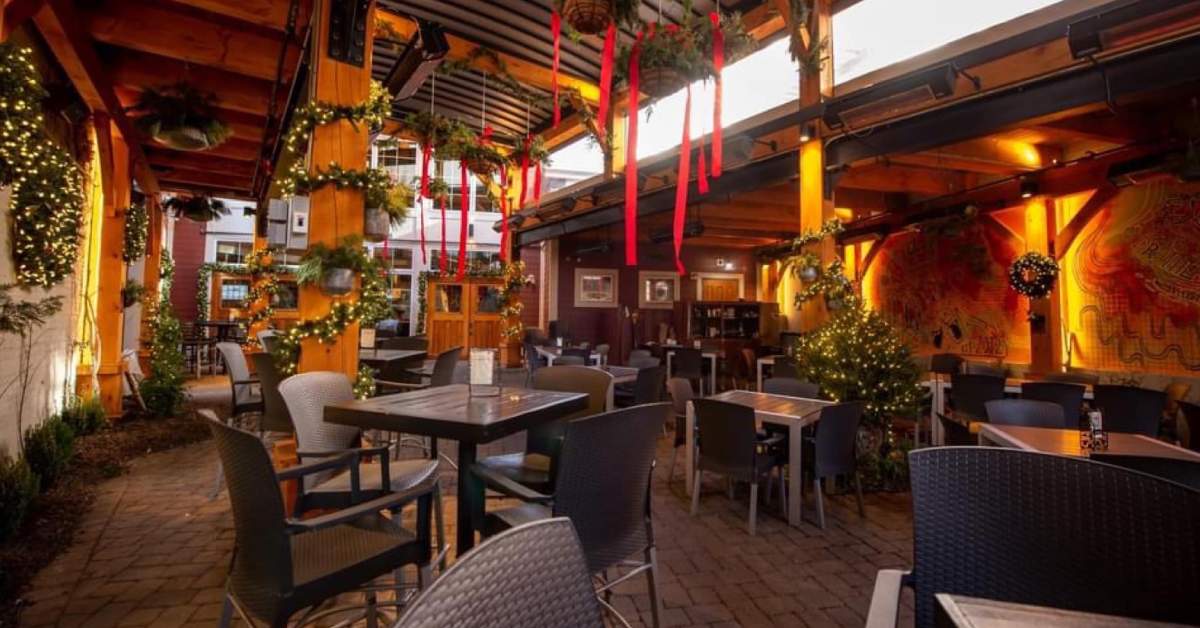 Plan a visit to Druthers Brewing Company in downtown Saratoga for delicious food, craft beer, and comfortable seating under their covered and heated outdoor patio. It's a great place to visit after a day of winter activities in the area.
Innovo Kitchen
Head over to Innovo Kitchen in Latham and dine in their covered patio with heaters and a fireplace. Visit their Facebook page for updates: https://www.facebook.com/innovokitchen