Discover Heated Outdoor Dining Options In & Near Saratoga Springs, NY
Outdoor dining is all the rage throughout the warmer months, but during winter, local restaurants have to get a little creative. Here in Saratoga Springs and the surrounding area, some restaurants are offering a variety of heated outdoor dining options, including private igloos and enclosed patios and porches. Find out where you can dine outdoors comfortably in the Saratoga area below!
Note: This article was last updated on 1/7/2022. We recommend you call ahead to make a reservation and confirm availability.
The Village at Prime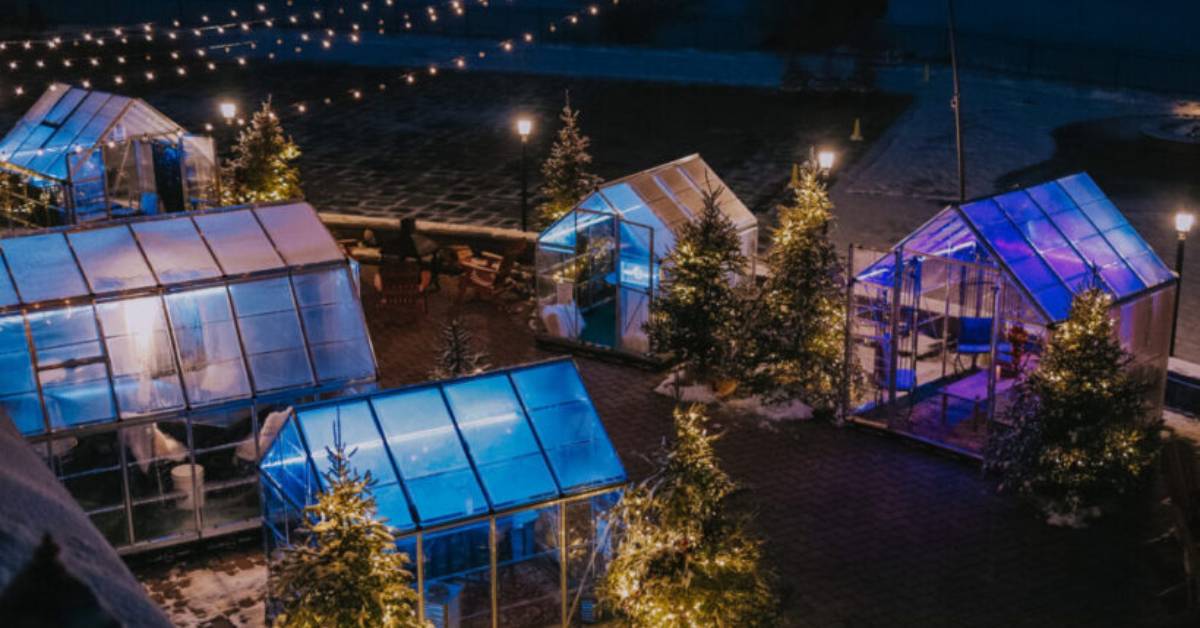 Prime at Saratoga National welcomes guests to their new heated outdoor dining area called The Village at Prime. This unique dining and drinking experience is located on Prime's patio, and it features enclosed heated pods that can be reserved for lunch or dinner. The Village also includes festive lights, fire pits, and seasonal decor with a boutique VIP feel.
Nine Pin Cider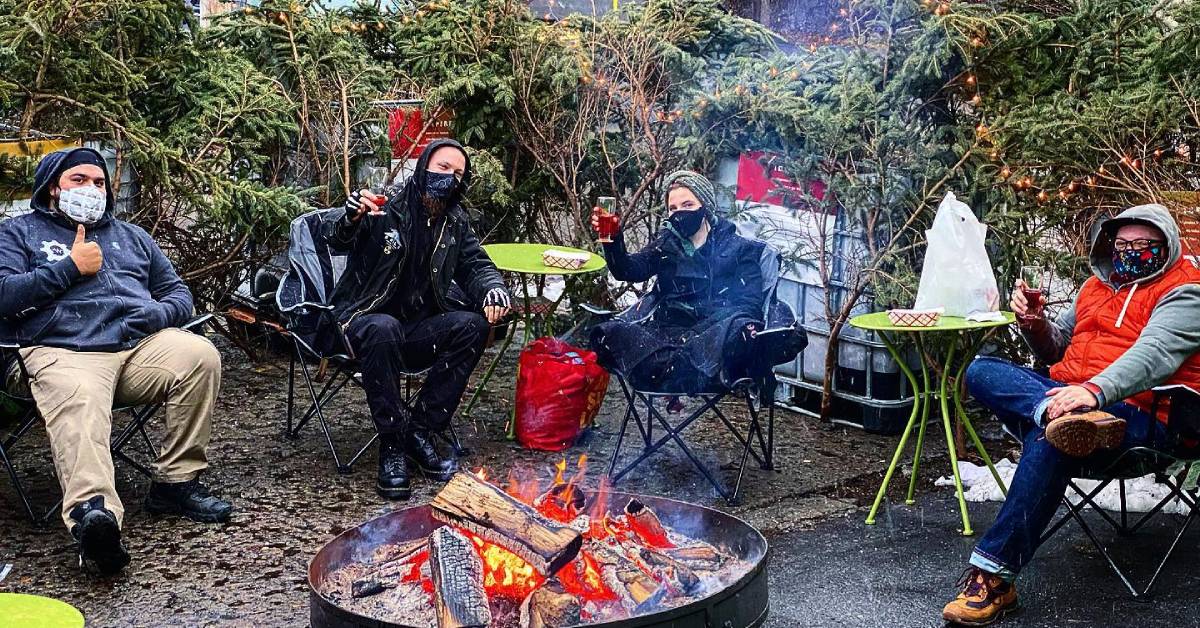 Nine Pin Cider in Albany is offering private wood campfire hangouts that are available for two-hour time slots and groups of up to 8 people. They can be reserved on Thursdays - Sundays and include ciders, locally sourced sourdough pizzas, and a pre-built robust wood campfire. Make your reservation online today.
The Hill at Muza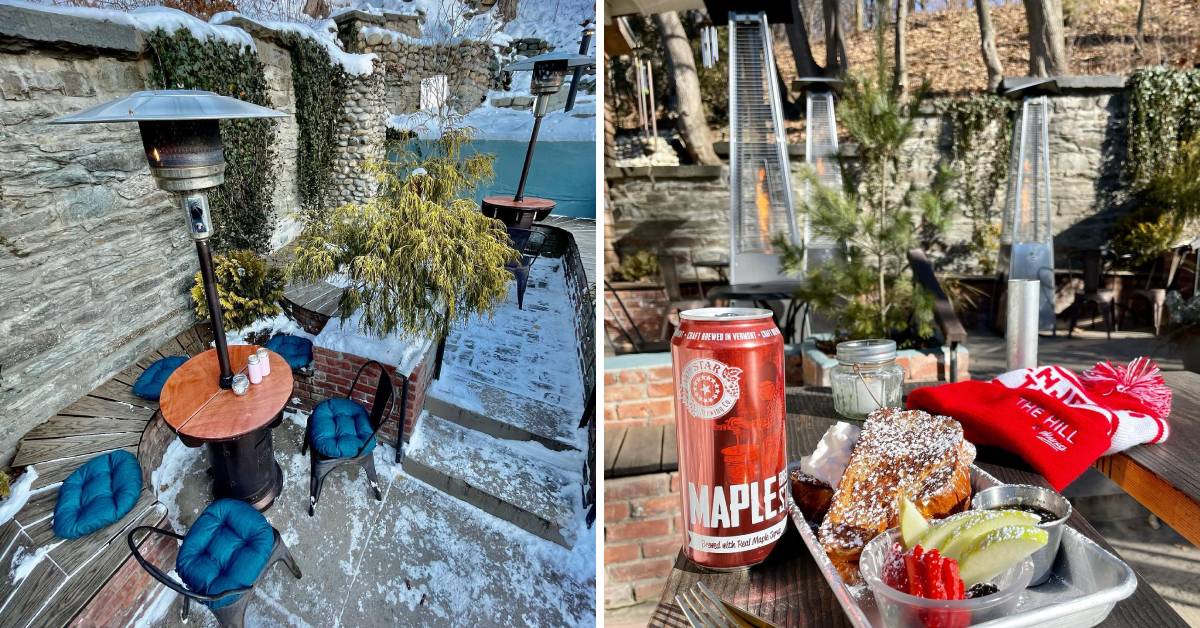 The heaters are on at The Hill at Muza in Troy, which offers year-round outdoor dining. This unique restaurant serves Polish and American fare in both their ski lodge-like pub and European-style beer garden with tables, chairs, and flame heaters.
Morgan & Co. Restaurant
Located in downtown Glens Falls, Morgan & Co. is a chef-owned restaurant that specializes in "comfort food with a Mediterranean-Bohemian flair," and this winter, they have enclosed their porch in order to offer heated outdoor dining to their guests. Make a reservation for one of their tables and look forward to an amazing dining experience.
The Queensbury Hotel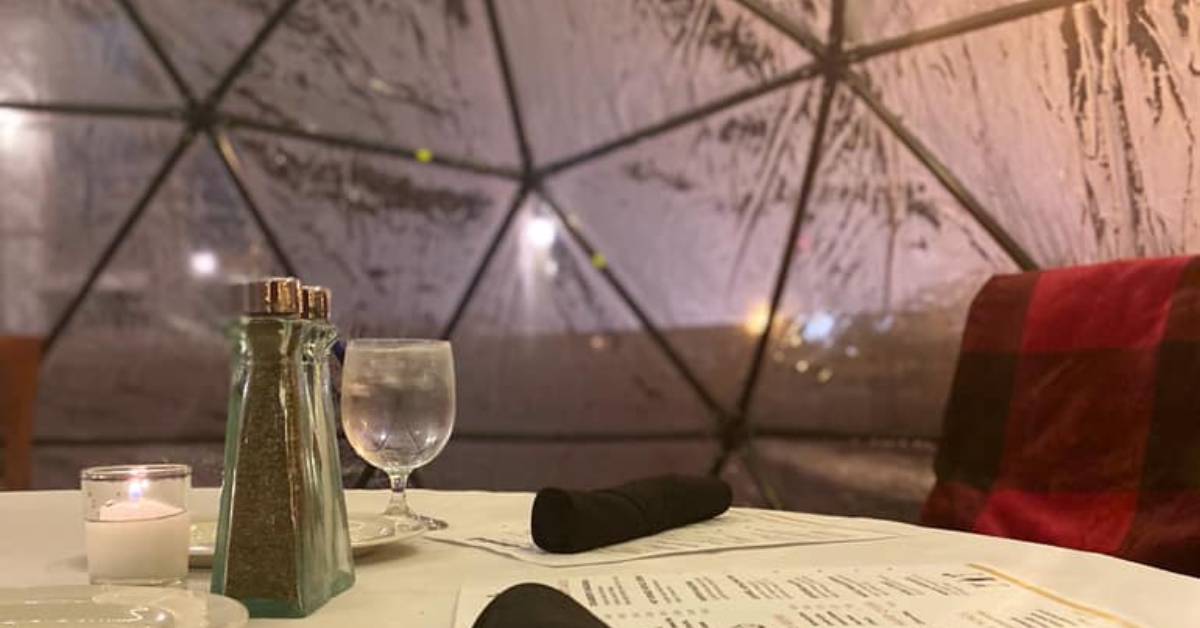 Did you know you can also find heated outdoor dining igloos in downtown Glens Falls? It's true! This winter, The Queensbury Hotel is accepting lunch and dinner reservations for their igloos, which have individual heaters.
Each igloo can accommodate up to 6 guests, and they require a $25 rental deposit at the time of booking. The igloos are heated and blankets are provided.
The Inn at Erlowest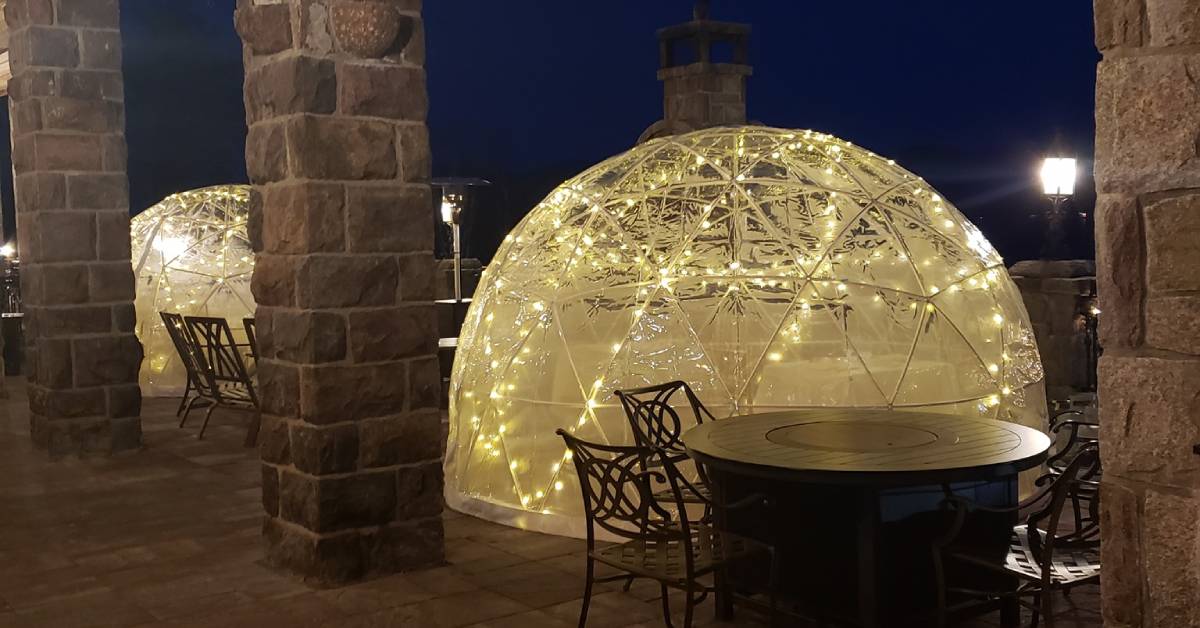 Dine under the stars and snowflakes in Lake George when you make a reservation at one of The Inn at Erlowest's heated igloos. Reservations are required, and there is a $200 food and beverage minimum requirement on Thursdays and Sundays and a $250 food and beverage minimum requirement on Fridays and Saturdays.
The Bolton Barrel
Take a drive up north to Bolton Landing and enjoy outdoor dining at The Bolton Barrel, which is part of the Blue Water Manor family of resorts and restaurants. Call to make a reservation for a private table in one of their heated igloos, and check out their handcrafted food and beverage selections. Igloos can be reserved for $20 (recommended) or will be first come, first serve if available. There are only 3 igloos at the restaurant.
Innovo Kitchen
Head over to Innovo Kitchen in Latham and dine in their covered patio with heaters and a fireplace. Visit their Facebook page for updates: https://www.facebook.com/innovokitchen
Saisonnier
Visit Saisonnier in Kinderhook for a delicious drink and meal at one of their outdoor tables. Heaters are located by the tables.