About Katrina Trask
An art-lover throughout her life, Katrina Trask was the driving creative force behind Yaddo. This Saratoga estate is known across the globe for its unique beauty and tranquility - perfect for artists and writers, and perfect for the woman who inspired its initial success.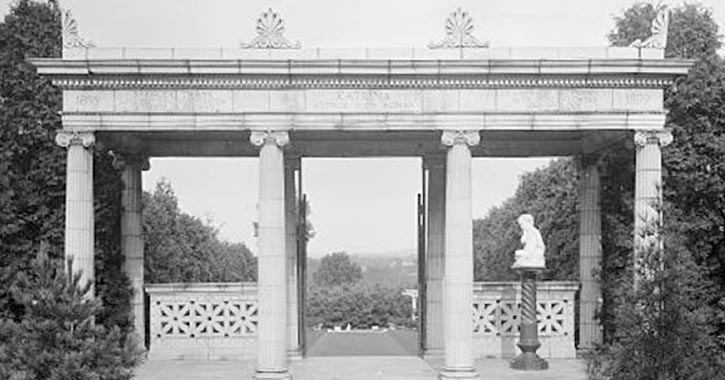 Who Was Katrina?
Believed to have been born in 1852, Katrina Nichols was raised in Brooklyn, New York, as part of a prominent New York family. She met her future husband, Spencer Trask, in 1873. Around the same time, Katrina was introduced to George Foster Peabody. Both men competed to win her affections, and although she and Spencer were married in November of 1874, the Trasks found a lifelong companion in George. All three would work together in bringing the dream of Yaddo to fruition.
Used to the lavish lifestyles of the wealthy Nichols and Trask families, Katrina still questioned her place in an age of extreme marginalization. "Is it right for one person to own vast property whilst another has no where to lay his head?" More so than her husband Spencer, Katrina felt pressured by the countless opportunities that had been handed to her.
The Trasks were introduced to Saratoga when visiting the famous Race Course, where they were welcomed with open arms by the high-profile horseracing society. But in 1880, they would return under tragic circumstances. Following the sudden death of their five-year-old son Alanson, Spencer purchased an estate in Saratoga Springs. He hoped the move would provide some comfort to the heartbroken Katrina.
Starting Fresh
This was the property which would later become Yaddo. The name derived from a new word coined by the Trasks' second child, Christina, who had overheard talk that their lives had been shadowed by Alanson's death. "Yaddo" was the opposite of "shadow."
Katrina threw herself into the estate's redesign, adding a garden and dairy farm, and transforming the main building into a beautiful, Queen Anne style house. She hosted medieval-themed masques and helped create the privately printed Yaddo Chronicles, which documented her coronation as The Queen of Yaddo.
Unfortunately, shadows still followed the Trasks. Both parents outlived all four of their children, and in 1891, Yaddo suffered a fire which destroyed it completely. Spencer, being treated for pneumonia at the time, assured his wife that the mansion would be rebuilt, and took great care to ensure their new home would inspire his wife's creative side.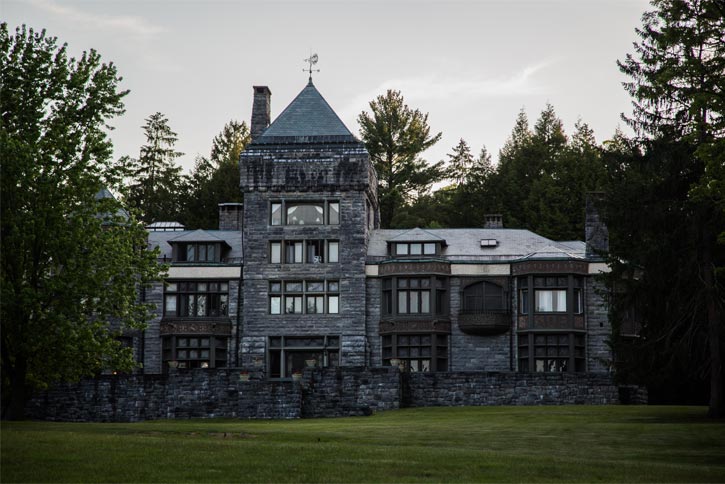 Fit for a Queen
Describing their prediction of Yaddo's bright future, the Trasks once wrote: "...we desire to found here a permanent home to which may come from time to time for rest and refreshment authors, painters, sculptures, musicians, and other artists both men and women few in number and chosen for creative gifts... and the purpose to make these gifts useful to the world." Today, Yaddo still stands as a reflection of Katrina's passion for the arts and unwavering love for her family, friends, and community.
Read more about the Trask Family »
Explore more Saratoga Springs history »
Sources:
http://archives.nypl.org/mss/4795https://www.yaddo.org/about/history/
Top Photo Credit:
Detroit Publishing Co, C. C. & Detroit Publishing Co, P. The Mansion at Yaddo, home of Spencer Trask, Saratoga Springs, N.Y. New York Saratoga Springs, None. [Cbetween 1900 and 1910] [Photograph] Retrieved from the Library of Congress, https://www.loc.gov/item/det1994021185/PP/.